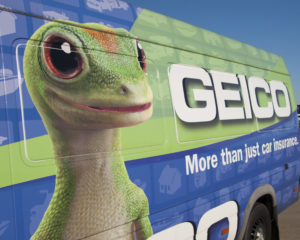 A GEICO manager who ignored information backing a policyholder's claim and approved bad-faith settlement offers served as grounds for a punitive damages award against the carrier, a California appeals court ruled last month.
The case decided May 17 by the California Second District Court of Appeals involves an injury claim under an GEICO underinsured motorist policy held by Michael Mazik, but it would seem to have lessons for collision insurers, repairers and consumers as well.
"An insurer is not permitted to rely selectively on facts that support its position and ignore those facts that support a claim," the appellate court opinion by Administrative Presiding Justice Elwood Lui states. "Doing so may constitute bad faith.  When sufficiently egregious, an insurer's intentional disregard of facts supporting a claim also meets the standard for punitive damages."
Lui was joined in the unanimous opinion on Mazik v. GEICO by Associate Justices Victoria Chavez and Brian Hoffstadt.
Case background
Mazik in 2008 received a potentially permanent injury in a head-on crash with a driver who'd crossed into his lane while both vehicles were doing around 45-50 mph, according to the court. Mazik's medical expert testified to evidence that the plaintiff's heel bone had "literally exploded" in the collision and Mazik was likely to "have a lifetime of chronic pain and issues."
The other driver died in the collision, and their insurer Mercury paid out the full amount of the deceased's policy: $50,000. Mazik then requested $50,000 from his GEICO underinsured motorist policy, which had a limit of $100,000 (Mazik subtracted the $50,000 he'd already got from Mercury), and he provided documentation including medical records.
A GEICO adjuster summarized and provided "a 'negotiation range' for the full value of the claim (including the $50,000 that Mercury had already paid) from $47,047.86 to $52,597.86," according to the court. "As discussed further below, Richard Burton, a GEICO claims adjuster who later worked on Mazik's file, testified at trial that the summary of the medical reports in the Evaluation omitted important information from the medical records that Mazik had provided."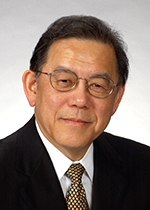 The adjuster received approval from regional liability administrator Lou Grothen to reject the claim; instead, GEICO offered $1,000 to settle. A new claims adjuster took over the case in September 2010, and GEICO — whom the court said had no new information about the case — then offered $13,800. In January 2011, GEICO offered $18,000, with Grothen approving the bid with a note this was "To Increase The Possibility of Settlement."
In May 2011, an independent doctor requested by GEICO determined Mazik was "doing well," his job wasn't affected, and no more medical care was needed. GEICO in February 2012 offered $18,887, a "statutory offer" and GEICO's last proposal, according to the court.
"Grothen explained that GEICO declined to (keep negotiating), even though he had authorized payment of more money, because 'there was no negotiation from the other side,'" according to the court. "'So they never came off their policy limit. We call that throwing good money after bad. If we can't get them to negotiate, he would have been—it's bidding against yourself.'"
Depsite reports from Mazik's doctor of medical issues, Grothan Aug. 31, 2012, approved going to arbitration, writing, "Do Not See This As A Policy Limits Case," according to the court.
The arbitrator in April 2013 awarded all $50,000 to Mazik. Mazik sued for bad faith in May 2014, with a jury agreeing and awarding $300,000 for "[m]ental suffering, anxiety and emotional distress" and $13,508 in attorney costs to obtain the $50,000 he should have received from the start. The jurors also awarded $4 million in punitive damages, with a court knocking this down to $1 million.
Managing agent and claim information
Mazik argued evidence supported Grothen as a "managing agent" as GEICO given his authority on claims of more than $35,000.
"Mazik explains that Grothen's 'position rests solely on the fact that Grothen had broad regional powers over adjusters and managers in cases up to $100,000 and used that broad discretion to enforce his "negotiation" regime,'" according to the court. (Emphasis Lui's.) GEICO argued that the record didn't support that he had authority for more than $50,000, but the appeals court called the distinction immaterial because "Grothen had substantial regional authority over a large number of claims."
"There is ample evidence in the record that Grothen met the definition of managing agent that the jury was given," Lui wrote later in the opinion.  "Grothen had wide regional authority over the settlement of claims. He testified that he was a regional liability administrator for Orange County, Los Angeles, San Bernardino, and Alaska. Over 100 claims adjusters are 'funneled up' to him for approval of settlements within the range of his authority, which included claims up to at least $50,000. This responsibility affects a large number of claims. Grothen testified that he typically has 18 to 20 meetings per day with claims adjusters seeking his approval or direction for handling particular claims.
"Grothen's own testimony established that an important part of his job was to establish settlement standards within his region. He testified that it is 'an extremely important part of [his] role' to 'maintain consistency in settlement valuations.' He further explained that 'consistency is also important so we can be profitable.' The jury reasonably could have concluded that this type of broad decisionmaking responsibility for establishing GEICO's settlement standards 'ultimately determine[d] corporate policy.'"
The appeals court also felt enough evidence existed during the trial to support the trial court's conclusion that GEICO "deliberately 'cherry-picked' medical information and disregarded unfavorable findings."
GEICO's Burton agreed the first claim evaluation omitted information within Mazik's medical record. As the appellate court wrote:
The omitted information included that (1) Mazik was still on crutches and had a cast several weeks after his accident; (2) Mazik had back pain despite no history of back problems; (3) the fracture to Mazik's calcaneus (i.e., heel bone) was "severe"; (4) as of January 20, 2009, over five months after the accident, Mazik's symptoms were worse with walking and he had significant discomfort in his cast and was medicating with Vicodin and ibuprofen; (5) Mazik had limited joint motion nearly three months after the accident; (6) Mazik's pain level had decreased by November only when he was not using his foot, not in general as the summary implied; and (7) as of the end of December 2008, Mazik still had current pain complaints and functional limitations and was continuing physical therapy. (Emphasis court's.)
The appellate court also found GEICO's adjusters misled and omitted details before the arbitration:
A summary prepared on February 14, 2012, incorrectly stated that Mazik had not submitted any documentation in support of his request for reimbursement of expenses that Mazik's mother and a friend had incurred in assisting him after the accident. In fact, Mazik had submitted such documentation with his initial demand.
Another prearbitration summary dated June 12, 2012, noted as "strengths of case" that there had been "no medical treatment since May 2009, then went back to a Dr. Yee for 5 visits between 1/10/12 and 3/23/12. This appears to be for fitting of shoes." This summary grossly trivialized Dr. Yee's diagnosis and treatment. Dr. Yee's records showed that special shoes were not simply a convenience, but were necessary because of ongoing "problems walking and working due to the pain." They noted that Mazik has "undergone significant trauma to the left heel and foot which has resulted in a rearfoot deformity." While a New Balance shoe helped to solve this problem to a "great degree," Mazik was "still having problems due to a sensation that he is inverted." Orthotics were necessary for a "persistent sensation of falling to the outside" that "appears to be overwhelming him." (Emphasis ours.)
GEICO agreed it was "possible" a jury would agree its adjusters "intentionally disregarded" facts, but it said punitive damages wouldn't apply because Grothen was "not personally involved in reviewing Mazik's medical records or otherwise personally involved in investigating his claim."
The appeals court ruled otherwise, citing evidence to the jury that "Grothen engaged in oppressive conduct by ignoring information concerning the serious and permanent nature of Mazik's injuries for the purpose of saving the company money." (Emphasis ours.)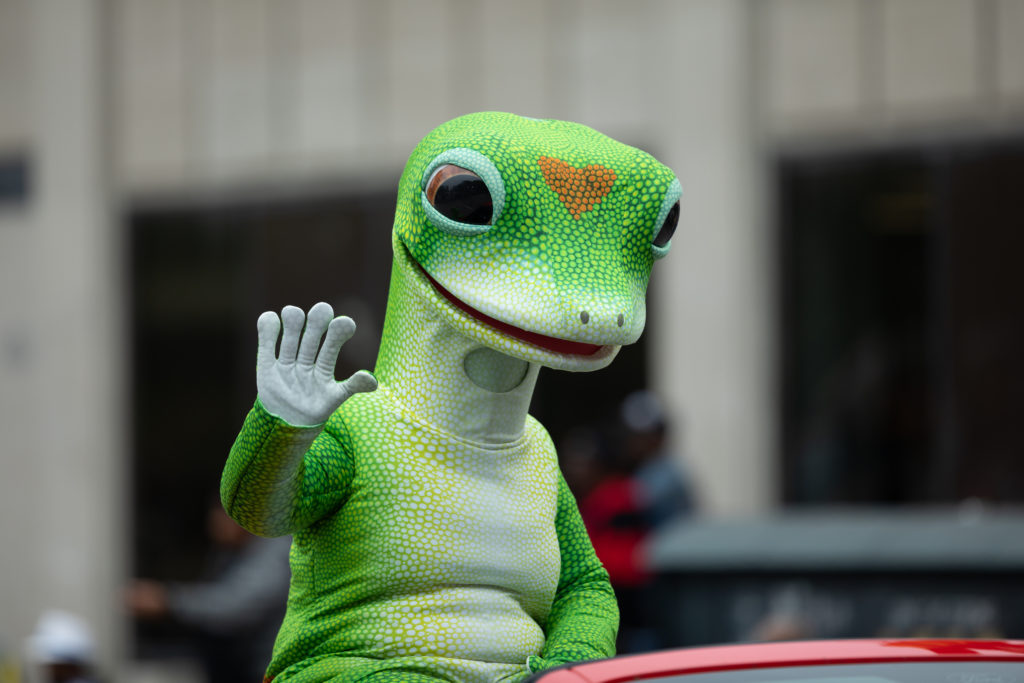 For one thing, Grothen himself told the jury that while he relies on his claims examiners' summaries — "in reviewing proposed settlement offers, he has access to the entire claims file and spot checks the information the examiner provides. If he concludes that the examiner has not done a thorough job, he investigates further," according to the court.
Lui wrote for the court that a jury could feel Grothen's access was enough to realize his adjusters were dissembling. He interacted with the claim and issued direction seven times between January 2010 and February 2013, the opinion states.
"Second, the jury also could have reasonably concluded that Grothen himself was fully aware of the serious nature of Mazik's injuries," the appellate court wrote. "The summaries that Grothen reviewed, although misleading, did contain information that the jury could have concluded would have alerted an experienced reviewer like Grothen to the serious nature of Mazik's injuries. For example, the claims adjuster's initial Evaluation in January 2010 stated that Mazik had a 'grossly comminuted fracture.' Grothen understood that a comminuted fracture means that the bone is 'kind of split apart' and fragmented. He admitted that it was a serious injury. The Evaluation also mentioned that Mazik had osteoporosis, which Burton admitted was 'not' 'a good thing to have.'
"Mazik's original treating doctor, Dr. Grames, also stated in one of his reports that Mazik was likely to have chronic aching pain. Grothen admitted that this was important information, and testified that he could not say he 'didn't know it.'"
This idea of evaluating what adjusters are saying based on the supervisor's own knowledge is fascinating in the context of collision repair claims.
Assume a collision claims supervisor knows about the existence of OEM repair procedures — if they didn't, they'd be embarrassingly uneducated. Presented evidence of a shop-adjuster or consumer-adjuster dispute over a repair operation charge, it would seem to be just as egregious as what's alleged of Grothen for an auto claims supervisor not to look up what the OEM repair procedure manual states.
In fact, it'd arguably be even more egregious, for unlike a situation like Mazik's where Grothen would have to use critical thinking and draw on his own experience, the auto claims supervisor can just look up the definitive correct answer in the manual or even "Ask I-CAR."
"There is evidence that GEICO intentionally manipulated the facts to create a favorable record justifying its offers to Mazik below policy limits," Lui wrote for the appeals court regarding intent as a justification for punitive damages. "As mentioned, the trial court found that GEICO ' "cherry picked" medical information and disregarded unfavorable findings.' While we review the amount of punitive damages under the de novo standard, 'findings of historical fact made in the trial court are still entitled to the ordinary measure of appellate deference.'
"The trial court's assessment is supported by the evidence. Grothen acknowledged that Dr. Tauber's report prior to the arbitration suggested that Mazik was 'going to have ongoing problems.' For strategic reasons, GEICO did not provide that report to its own expert, Dr. Williams, on whom GEICO relied for its claim valuation. While this strategic manipulation is perhaps less egregious than outright fraud, it nevertheless indicates intentional conduct rather than 'mere accident.'"
Burton also said that GEICO claims adjusters typically provide even more experience than the claims summary when they meet with supervisors over a settlement offer, according to the appeals court.
Fiduciary responsibility and repeated behavior
The appeals court also felt a jury could have decided "Grothan adopted an improper adversary approach to resolving Mazik's claim."
According to the court, Grothan approved a settlement offer of $18,800 even though an adjuster estimated the claim could be up to $23,000.
"Grothen explained that offering the low end of the evaluated settlement range was part of a negotiation strategy," the court wrote. "While Grothen's explanation of this negotiating strategy concerned an offer that Grothen claimed was within the range of reasonableness, the jury reasonably could have rejected that explanation and concluded that Grothen was simply attempting to negotiate as low a payment as possible regardless of Mazik's injuries."
Ultimately, the court felt the jury certainly reasonably could have found "Grothen approved unreasonably low offers to Mazik that ignored medical records showing the serious and permanent nature of his injuries. … GEICO's own claims adjuster, Burton, admitted that he understood why Mazik considered GEICO's initial $1,000 offer 'insulting,' and said that he would have handled it differently than the adjuster who made that offer. Burton also agreed that Mazik has a deformity in his left foot and that such a permanent deformity is something that should be taken into consideration in determining compensation for pain and suffering."
The appeals court said the "degree of reprehensibility" was most important in determining if the amount of punitive damages was fair. Reprehensibility itself can be weighed by factors including the victim's financial situation, accidental or intentional malice or deceit and how often the actions occurred, according to the court.
The fact that the conduct occurred within a single claim didn't let GEICO off the hook, according to the court.
"In contrast, there is evidence here suggesting that GEICO's approach to Mazik's claim was not isolated," it wrote. "As mentioned, Grothen testified that an important part of his job was to establish consistent approaches to settlement valuations within his region. Thus, there is reason to believe from Grothen's own characterization of his responsibilities that he has adopted the same approach in other cases that he employed here of selective reliance on helpful facts and acting as an adversary rather than a fiduciary.
"Other courts have concluded that repeated bad faith actions with respect to a single insured over a long period of time enhances the reprehensibility of an insurer's conduct," the court ruled. "In light of the extent and duration of GEICO's bad faith conduct toward Mazik and Grothen's own description of his role in establishing settlement practices, we conclude that the same approach is appropriate here."
Images:
A GEICO van is seen Oct. 16, 2011, at the Houston Air Show at Ellington International Airport. (Lanie/iStock)
California Second District Court of Appeals Administrative Presiding Justice Elwood Lui. (Provided by California courts system)
The GEICO mascot appears in the Circle City Classic Parade in Indianapolis, Ind., on Sept. 22, 2018. (Roberto Galan/iStock)
Share This: