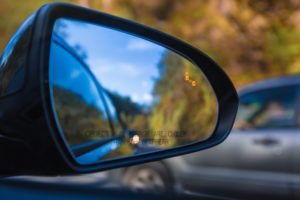 A Consumer Reports study found 57 percent of members linked to 72,000 vehicles reported at least one advanced driver assistance system had protected them from a collision.
The real-world data from the magazine's August issue raises questions about the viability of certain collision business models. It demonstrates the cumulative effects a U.S. fleet armed with a mix of ADAS features — many of which already have been proven to cut crashes individually — could have on a shop's volume.
Consumer Reports in the article posted Tuesday reported respondents found blind-spot warning most effective in preventing crashes. Sixty percent of drivers surveyed said it kept them from a crash, and respondents also called it the least annoying feature, according to Consumer Reports.
Ironically, OEMs don't always bundle blind-spot monitoring in an ADAS suite as standard. Perhaps that will change; Consumer Reports said Tuesday it gives better scores when it reviews vehicles that make forward collision alerts, highway and city autobraking (the latter with pedestrian detection) and blind spot warning standard.
The Insurance Institute for Highway Safety didn't see as strong a performance out of blind-spot monitoring as Consumer Reports did, but its research did find the technology cuts crashes. The IIHS in 2018 reported blind-spot monitoring eliminated 14 percent of lane-change crashes.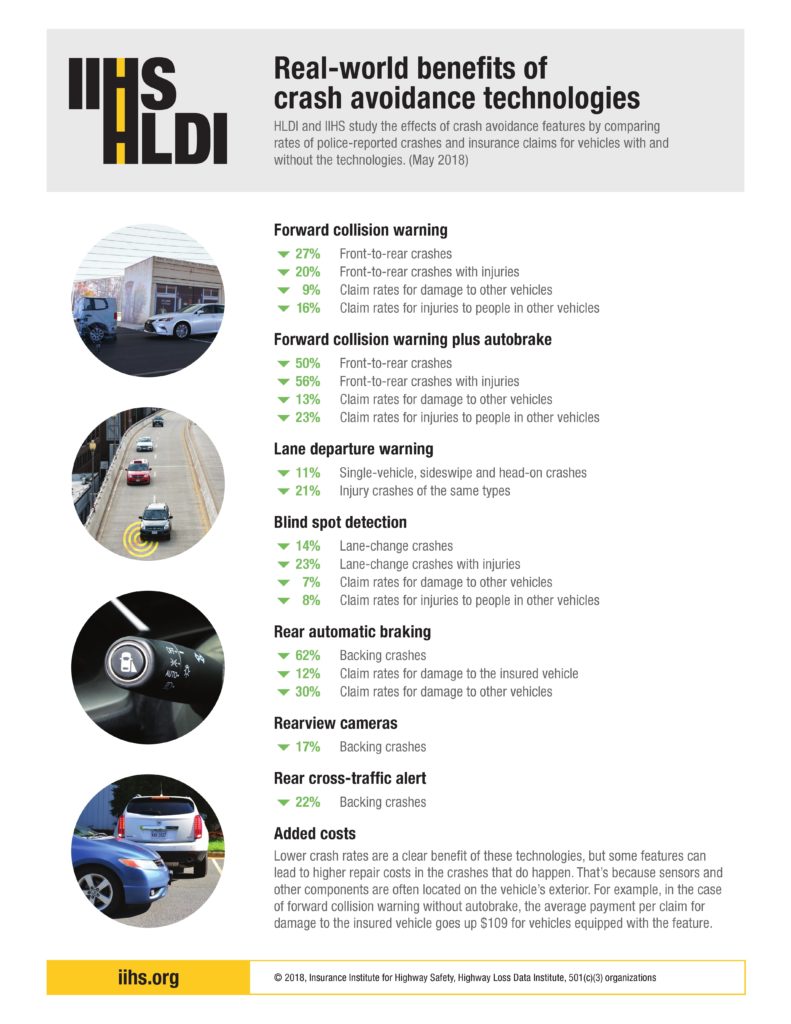 According to Consumer Reports, lane keeping was the least favorite and most disabled system — though it still kept 31 percent of respondents from collisions. The IIHS lists lane-departure warning (not necessarily lane-keeping) as preventing 11 percent of single-vehicle, sideswipe and head-on crashes.
Forward collision warning and/or autobraking kept 47 percent of owners from a crash, Consumer Reports reported. The magazine in February said it "feels so strongly about the safety benefits" that it made standard autobraking a requirement to qualify for its 2019 Top Picks list.
The IIHS reported forward collision warning alone cut 27 percent of front-to-rear crashes, while forward collision warning combined with autobraking removed 50 percent of those collisions.
The Tuesday Consumer Reports article reported rear crash-traffic warning and autobraking prevented crashes for 52 percent of members surveyed, while adaptive cruise control kept 19 percent out of crashes.
Rear cross-traffic alert (not rear autobraking) cut 22 percent of backing crashes, while rear autobraking cut 62 percent of backing crashes, according to the IIHS.
The IIHS and NHTSA reported in March that about half of the vehicles produced by 20 key OEMs between Sept. 1, 2017, and Aug. 31, 2018, came with autobraking — up from less than a third the year before. If the OEM bundled at least one other system in with ADAS standard — a common occurrence — you can see what's coming for collision repairers in the next decade.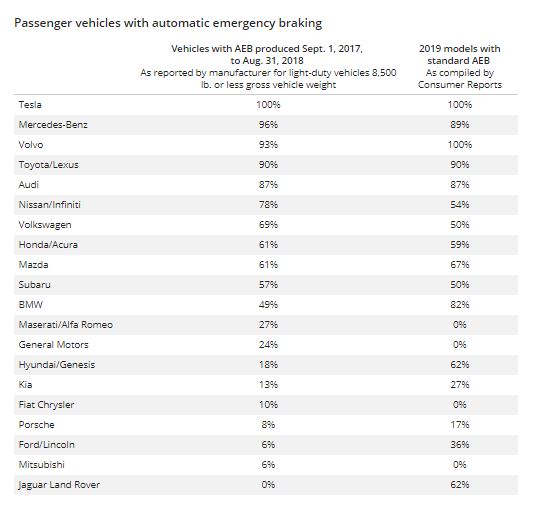 Remember, the average repairable vehicle is 5.9 years old, according to CCC. By 2024, your shop's average vehicle is therefore the 2018 model year — and half of those cars are actively working to avoid crashes, even if your customer isn't.
On the plus side, there's the possibility that the crash prevention technology mitigates enough of an unavoidable impact to save it from being a total. That could restore some volume.
More information:
"Car Safety Systems That Could Save Your Life"
Consumer Reports, June 25, 2019
Images:
A 2018 Consumer Reports survey found respondents found blind-spot warning most effective in preventing crashes. Sixty percent of drivers surveyed said it kept them from a crash, and respondents also called it the least annoying feature, according to Consumer Reports.(Jorge Villalba/iStock)
The IIHS and NHTSA reported in March 2019 that about half of the vehicles produced by 20 key OEMs between Sept. 1, 2017, and Aug. 31, 2018, came with autobraking — up from less than a third the year before. Consumer Reports also shared data that the technology is often standard in the 2019 model year. (Provided by IIHS, NHTSA, Consumer Reports)
Insurance Institute for Highway Safety Highway Loss Data Institute research has determined that numerous common advanced driver assistance systems are effective in reducing crashes. (Provided by Insurance Institute for Highway Safety)
Share This: