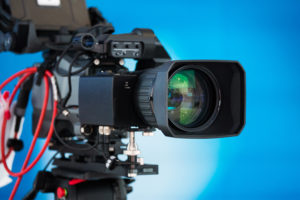 Pilgrim Media Group last month said it was seeking an "ambitious, high-octane auto entrepreneur who builds or restores cars with an equally dynamic partner or crew" to star in a new Discovery Channel reality show.
"Producers are now searching nationwide for outgoing auto pros LIKE YOU who are hungry to take their custom build or restoration business to the next level on national television as part of Discovery's Motor Mondays," Pilgrim wrote in a June 4 post.
It doesn't seem like they're interested in traditional collision repair per se, but perhaps one of you readers can change their mind or pitch your other line of other auto work.
Those interested should fill out an application here.
Pilgrim Media Group's work includes shows like "Garage Rehab," "Fast N' Loud," "Misfit Garage" and "Shifting Gears with Aaron Kaufman."
More information:
"Discovery Channel Now Seeking Dynamic Car Builders or Restorers to Appear in Their Own TV Series"
Pilgrim Media Group, June 4, 2019
Perhaps you could be the next Discovery Channel automotive star. (TommL/iStock)
Share This: