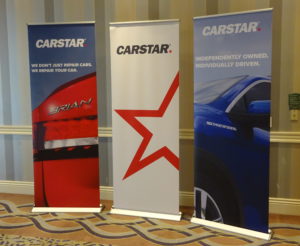 CARSTAR President Michael Macaluso on Tuesday said for the first time, multiple "OE partners" were represented at the company's 2019 Conference.
He guaranteed "double that" four-OEM attendance next year.
The executive's comments during a media call Tuesday evening might be a sign of automakers' increased interest in and importance to the collision repair industry.
Macaluso said CARSTAR had "extremely strong" relationships and partnerships with automakers and strictly followed correct repair procedures. He said CARSTAR wanted to build a platform for collaboration across all stakeholders, and the company was "extremely extremely excited" about new items piloted with OEMs that've paid off for other business partners.
Asked if the company was coordinating brand specialization between its franchises in a given market, Macaluso said CARSTAR had two strategies. One involved specialized individual certifications, according to Macaluso, offering BMW as an example. The other strategy used companies like Assured Performance and VeriFacts, he said.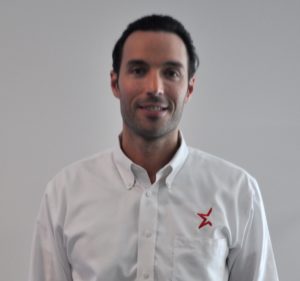 "We deploy both," Macaluso said. CARSTAR drew on a "ton of data" to see which tactic would be right in a given marketplace, he said.
CARSTAR Western Region insurance director Scott Paul in January said the company in the past couple of years launched what it called "insurance planning." This involves CARSTAR getting "intimate" with a shop to understand its business motive and market and try to fit shops with what insurance relationships would match that. OEMs made this "a little more interesting," Paul said: Which certifications and DRPs are best?
Paul at the time said CARSTAR started this initiative over the past couple of years, intensified it in 2018, and would make it a "big focus" in 2019. The idea was to find the "right partnerships" rather than focus on just the volume of partnerships.
Dean Fisher, chief operating officer of CARSTAR, said in January shops as franchisees have the opportunity to do whatever they want — they're not forced to follow what CARSTAR's research thinks would be best. However, it's typically "pretty unusual" for a shop to reject that guidance, he said.
Macaluso earlier in the call Tuesday mentioned direct repair program insurers obliging CARSTAR's growth plans by sending the company more work. Asked if OEM certification had begun to pay off with actual volume like that, he said no, not directly.
"I think we all know … that will likely come at some point," he said.
Asked if more customers are mentioning OEM certification when selecting a CARSTAR, Macaluso said the company would reveal the results of an in-depth study into customer decision-making later this week. OE certification was "certainly part of that," he said.
CARSTAR also had noticed an uptick in dealership engagement — sometimes not even related to certification. This included more dealership referrals to CARSTARs and customers seeking out body shops housed within dealerships.
The company also had seen more dealer groups interested in turning their body shops into CARSTAR franchises, Macaluso said.
Images:
CARSTAR banners hang at the San Diego, Calif., on IBIS in February 2019. (John Huetter/Repairer Driven News)
CARSTAR President Michael Macaluso is shown. (John Huetter/Repairer Driven News)
Share This: