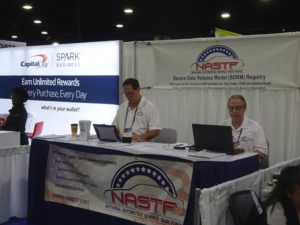 Collision repairers have for years been able to "Ask I-CAR" about items which might not be present within OEM repair procedures. But repairers might have missed another free source of information they can use if they're stuck on a repair.
If a repairer discovers "'I can't do this because this is not available,'" they're welcome to contact the National Automotive Service Task Force and file a Service Info Request, Executive Director Donny Seyfer told the Collision Industry Conference on Wednesday.
If you haven't heard of NASTF or visited the NASTF website (which Seyfer promised Wednesday would get a makeover soon), definitely check out the organization online.
NASTF supports scan tools, credentials vehicle security professionals and helps address gaps in information OEMs should be providing to independent automotive repairers.
The organization also offers excellent web portals to OEM repair procedure sites, scan tool software downloads and scan tool information. If you can't find OEM repair procedures through other excellent resources like I-CAR's Repairability Technical Support portal or OEM1Stop.com, chances are you can get a link on NASTF's site. (For example, we found out how to visit Ferrari's OEM repair procedures.)
Seyfer said shops can make a Service Information Request by reporting what repair couldn't be done. (You need to join NASTF, but it's free.) Often, the issue is resolved in about a half an hour, he said.
"Either I know where to go, or I call the OE that I work with … and they go pretty quickly," he said.
There was "no question" that the collision repair industry delivered some "curveballs," Seyfer said. Vehicles might not have been out on the market for very long — and sometimes repair procedures haven't yet been written, such as for calibration, he said.
Often NASTF must fax a piece of paper with the solution because the procedure didn't yet exist, he said.
"Kind of expect that," he said.
A body shop can also search for past questions and answers on the NASTF site, similar to how "Ask I-CAR" and the Database Enhancement Gateway let you see what repairers have already asked and learned. Seyfer called it "the most underutilized part of our website" despite the "useful information."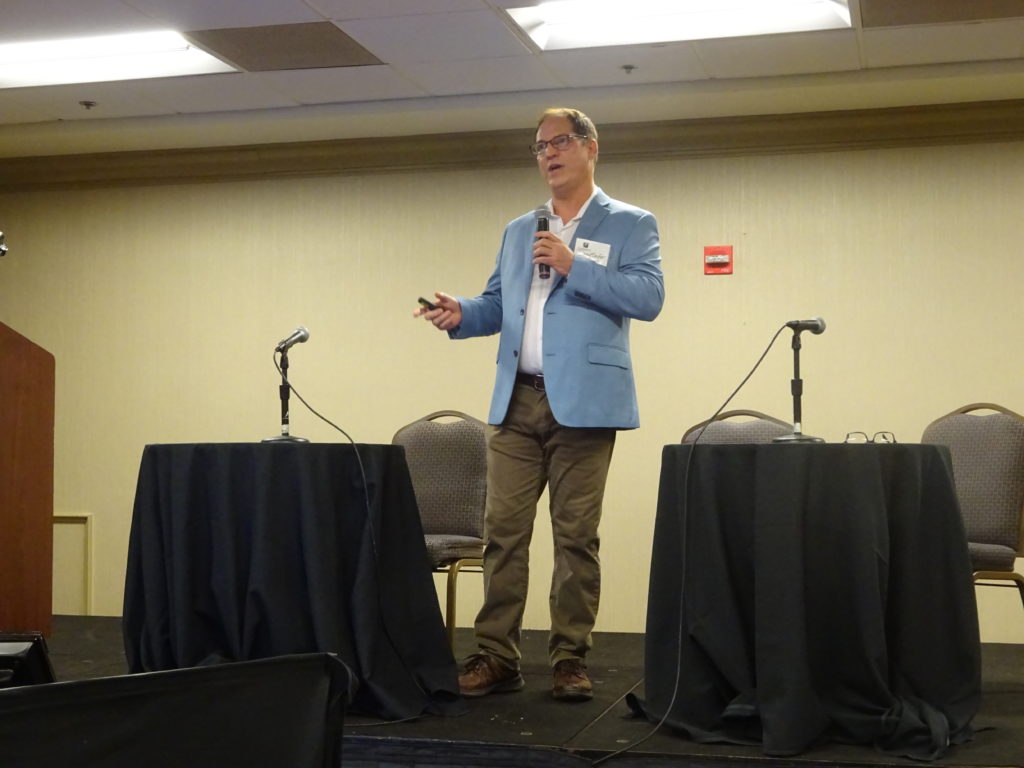 NASTF will require a shop to do its homework before obliging an inquiry.
For example, the organization on June 22 discussed an invalid request by someone asking how to replace the air conditioning compressor on a 2006 Ford Explorer.
The user answered "No" to the question of whether they reviewed the OEM website and reported that their research to date consisted of "Looked at you tube only."
That inquiry didn't work.
"Requestor has not done any home work, used OE sites or provided information that indicates this information is not available," NASTF wrote. "It is available from several sources. Invalid request, requestor was emailed a response."
Another request which did lead to NASTF getting involved arose because of a 2019 Mazda3. The diagnostic system MDARS wasn't available to calibrate the blind spot radar — the kind of situation a collision repairer could certainly encounter. (For all we know, it was a body shop that submitted the inquiry in the first place.)
"The 2019 Mazda 3 uses a new cloud based diagnostic platform called MDARS," the user wrote. "We contacted Mazda and were told that it is dealer only at this time. We were told it is 'at least a couple of months away'. Given that these vehicles are on the road and needing out of warranty repairs the equipment necessary to perform those repairs must also be available."
NASTF replied May 28:
Sent a note to the Tool and SI manager at Mazda. Received the following response: Mazda Japan (MC) has been having issues with this new software (MDARS) for the 2019 Mazda3 that even our dealers struggle with. We continue to get updated versions of the software from MC every week with fixes and additions. Because of this, MC isn't ready to release to the Aftermarket. I have sent a request to MC asking for a more accurate timeframe using this request as an example of why we need it for the Aftermarket as soon as possible. In this case, the vehicle would need to go to a dealer for BSM radar calibration. 
More information:
Submit a NASTF Service Info Request
NASTF Service Info Request archives
Images:
The National Automotive Service Task Force booth at NACE 2018 is shown. (John Huetter/Repairer Driven News)
National Automotive Service Task Force Executive Director Donny Seyfer speaks July 24, 2019, to the Collision Industry Conference. (John Huetter/Repairer Driven News)
Share This: