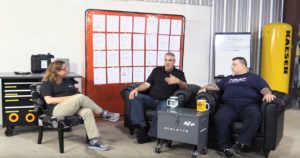 An estimating system's stock 0.4-0.5 hours to aim a headlight likely does not reflect the actual labor required on the vehicle, a recent "Repair University" argued.
Co-host Mark Olson, the CEO of Vehicle Collision Experts, noted on the July 24 show that an estimating database might prompt a repairer to aim lamps. But what was actually included?
"Absolutely nothing," said co-host Kristen Felder, CEO of Collision Hub. It's not defined, she said.
Olson agreed it wasn't defined in P-pages, and he said he's contacted database providers about what they meant.
Estimating services
We took a look, and what we saw does seem to bear out Olson and Felder's assessment.
On an older Chevrolet Surburban, 0.4 hours for one headlight, 0.5 for two made sense, Olson said. "I get it," he said. But old times persist on "so many more things now" without a definition of what was actually encapsulated, he said.
Olson said he thought information providers would soon address aiming headlights with a change or "at least a definition."
Felder predicted the operation would fall out of estimating systems completely. "It should," Olson said.
Calibrations of ADAS electronics don't have a stock time, so there's certainly an argument to be made there for headlights. (After all, you're sort of calibrating something electronic too with headlights.)
Another solution might be to be provide the kind of definition Olson described within the P-pages.
A recent Database Enhancement Gateway inquiry gave a sense on how one IP might define an aiming headlight procedure.
On July 9, a DEG user told CCC that for a 2018 Toyota RAV4, "The times given to aim both the headlamps (.5 @ B) and fog lamps (.3 @ B) on this vehicle are not sufficient, if the technician is following OE procedures. The OE instructions have been emailed (as requested)."
The user listed 17 steps and said a realistic time would be more like more like 45-60 minutes:
1. Fill fuel tank 2. Oil & Coolant filled to specified level 3. Inflate all four Tires 4. Unload trunk & vehicle 5. Check that spare & tools are in their original position 6. Have a person of average weight sit in the driver seat 7. Place vehicle in a dark location to enable clear observation of cutoff line 8. Create a 25 ft distance between the vehicle & the wall 9. Prepare a piece of thick white paper 2 M x 4 M to use as a screen 10. Draw a vertical line down the center of the screen 11. Set the screen as shown in OE illustration 12. Draw base lines 13. Mask Headlamp center marks 14. Cover/ disconnect one lamp while inspecting the other lamp 15. Start engine 16. Turn on headlamp and check if the cutoff line matches 17. Adjust the beam as needed w/ screwdriver
The user suggested CCC as a solution either write a footnote that such operations aren't included or just increase the book time to aim the headlights.
CCC left the time at 0.5 but told the user what it actually considered included:
The estimated work time for "Headlamp Aim" includes the following.
Vehicle staging (parked on level ground)
Adjust to specifications
The estimated work time for "Headlamp Aim" does not include the following.
Component part replacement.
Inspect vehicle for damage.
Verify Oil level.
Verify Coolant level.
Verify Tire Pressure.
Verify Trunk & Vehicle cargo removal.
Load "150 LBS" in Front Seat.
Special Equipment Set-Up. (Minor formatting edits.)
Montanez said he recommended to shops that they quit automatically adding the "aim headlights" operation with a prompt or manually.
"It should no longer be that .5," he said. He said they determined it was a "hell of a lot longer" on an unspecified General Motors vehicle examined by Collision Hub.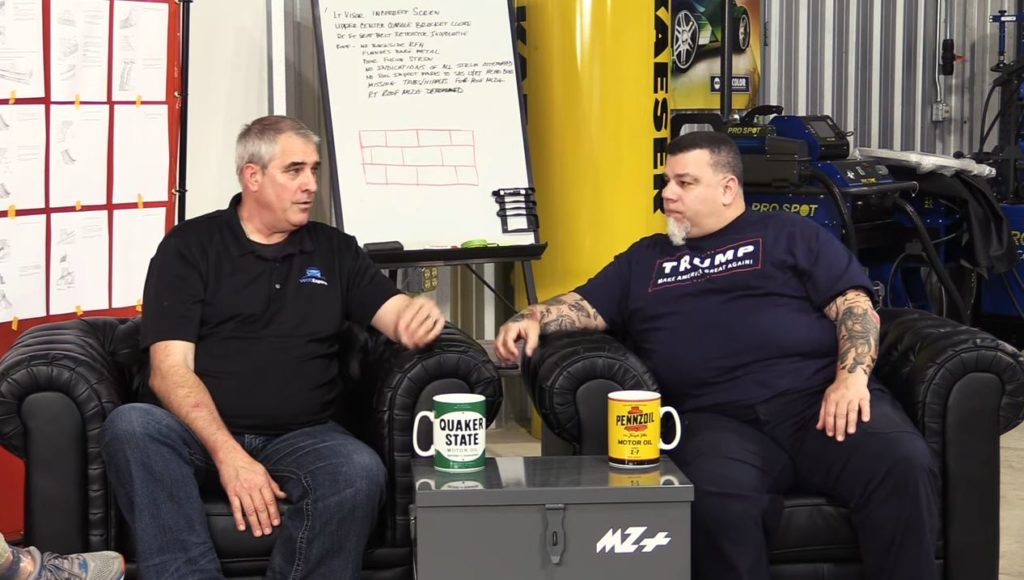 Olson said he thought the final time came out to 1.9 hours, and the car was "basic," not an "exotic" GM vehicle.
That 1.9 hours was "actual time," Felder agreed.
Blueprinting
Consulting OEM repair procedures reveals a variety of operations which might not be encapsulated in just 0.4-0.5 hours.
Aiming a headlight can demand more like a "book" worth of procedures, Olson said.
Common headlight aiming work can include checking the air pressure of the door jams; filling all four tires; checking the trunk to ensure it contains only what the manufacturer provided; and filling the gas tank, oil, washer fluid and coolant to capacity, according to Olson. (He suggested instructing the customer to fill the gas tank and clean the trunk prior to bringing the vehicle in for the repair.)
The vehicle must often be on a level floor, Olson said. "How many shops have a level floor?" he said.
Montanez said it was "very rare." While a shop might have a flat floor, it might not be level, as a level floor isn't conducive to water drainage, according to Olson.
Often a repairer must put the vehicle a certain distance behind the target, Olson said. In some cases, a person weighing 150 pounds must be seated in the car, he said.
"There's that one poor guy at your shop that's on a constant diet," Felder joked.
Both high and low beams would likely be adjusted, and sometimes the low beam must be adjusted and then covered — though not with a towel, as it "might catch on fire," Olson said.
When a customer drops off a vehicle, they don't request it be fixed like you would 30-40 years ago, Olson said. A shop could still charge 0.4-0.5 hours like the old days, but the other operations were still required, he said.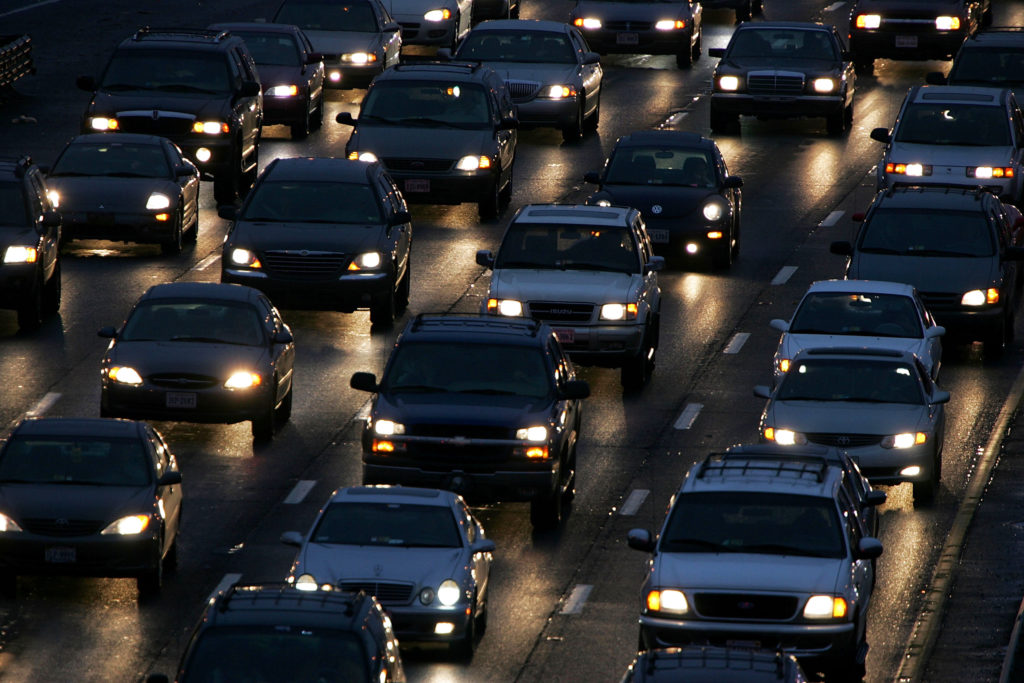 Estimating aiming a headlight starts in the blueprinting process, where items like mileage and gas might be checked, Felder said. Knowing that fluids and gas must be filled to aim the headlight, a repairer can add those items to the estimate immediately, she said. Labor time and any need for specialized equipment can be calculated.
Felder argued there was no uniform time — it needed to be determined and discussed.
Even if a shop didn't charge for such procedures related to the aiming process, the line items for that work still needed to exist on the estimate with a $0 charge, Olson said.
Montanez also suggested a repairer add the repair procedures into an estimate's notes.
More information:
"Repair University Aiming Headlamps In Collision Repair"
Collision Hub YouTube channel, July 24, 2019
General Motors OEM repair procedures
NASTF OEM repair procedures portal
Images:
From left, Collision Hub CEO Kristen Felder, Vehicle Collision Experts CEO Mark Olson, and P&L Consultants co-owner Larry Montanez participate in a July 24, 2019, "Repair University." (Screenshot from Collision Hub video on YouTube)
From left, Vehicle Collision Experts CEO Mark Olson and P&L Consultants co-owner Larry Montanez participate in a July 24, 2019, "Repair University." (Screenshot from Collision Hub video on YouTube)
Heavy traffic departs the Washington, D.C., area Nov. 24, 2004. (Win McNamee/Getty Images; EdStock/istock)
Share This: