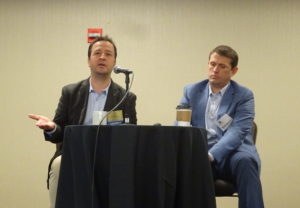 As the collision ecosystem debates what to call various "Opt-OE" categories of parts, a Toyota auto body repair expert last month offered perspective into how one OEM oversees and classified its official parts.
Toyota only creates "OE," "OES," and "OE Second Line" parts, Toyota collision operations department manager Eric Mendoza said July 25 during a Collision Industry Conference Parts and Materials Committee session.
The Parts and Materials Committee has been trying to work out what to call less-than-clear-cut categories of parts, such as new OEM service parts sold by a third party rather than an authorized dealership.
From Toyota's perspective, an "OE" original equipment part refers to a component produced for a Toyota factory to put on a brand-new vehicle it was assembling, according to Mendoza.
An "OES" original equipment service part is a part produced by Toyota for use in aftermarket service and repair. This is what the collision industry would buy from a dealership and consider "new OEM."
An "OE Second Line" part is a value-focused version of a service part, Mendoza said.
However, Mendoza said Toyota Motors Corporation in Japan signs off on the quality of all three levels of parts — even the "Second Line" ones meant to be lower-cost versions of the "OES" parts. All carry Toyota warranties, he said.
David Williams, original equipment service parts division director for Toyota supplier Denso, called Toyota Second Line parts a "phenomenal value proposition." It was a "very high-quality part" supported by the manufactuer at "a far lower price point," said Williams, who also participated in the Parts and Materials Committee session.
Williams said sometimes a second line can arise because of a functional need, a "real need."
OEM contracts with Tier 1 parts suppliers like Denso typically call for a production run of 10-15 years, "but sometimes things happen," Williams said.
A tool to produce a part selling 10 units a year might wear out and cost $250,000 to fix, Williams said. A supplier like Denso would tell an OEM like Toyota it has a workaround and strike up a new agreement on the new version of the part.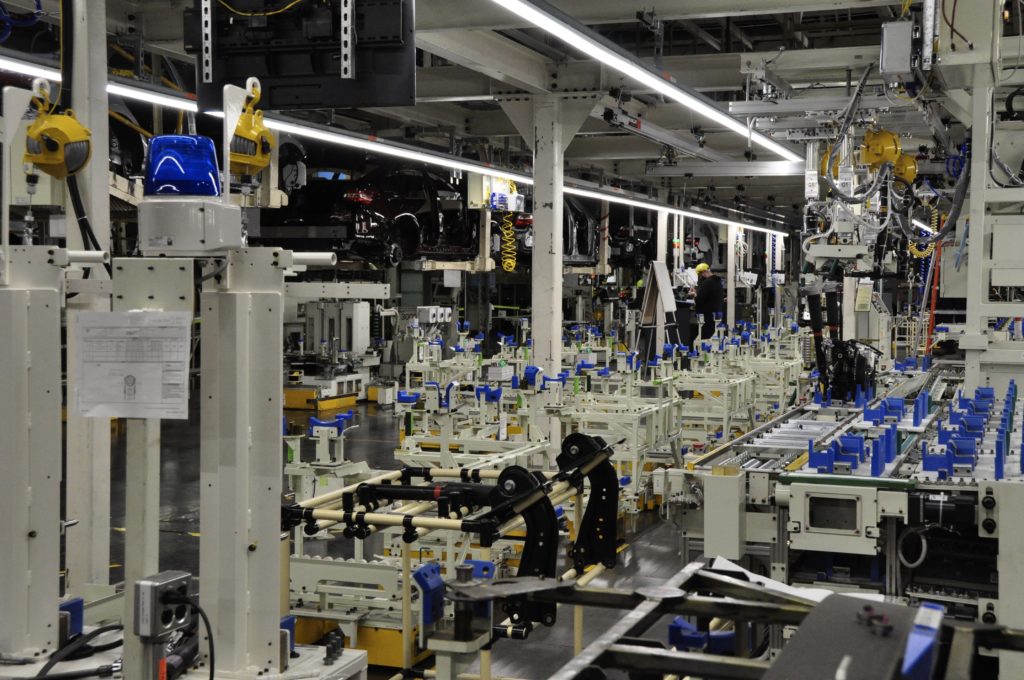 Brand reputation
Mendoza said Toyota's home office in Japan had a "binding relationship" with the company's North American operations, and "they are absolutely concerned" about the OEM's brand reputation globally.
Toyota Motors Corporation in Japan won't let the North American arm unintentionally tarnish the brand, even when it comes to parts sales, Mendoza said.
Toyota Motors North America can't just produce a part and start selling it without authorization from Toyota Motors Corporation in Japan, according to Mendoza. The North American branch takes the lead on parts pricing for the region, but Toyota Motors Corporation must ultimately sign off on this too, Mendoza said.
While it's "not necessarily true" that an OEM production part's engineering standards are equivalent to an OEM service part, it is "absolutely true" that the Japanese Toyota Motors Corporation still signs off on the latter's quality standard, Mendoza said. It's still "Toyota-backed," he said.
He said a customer bought a Toyota for reasons like reliability and quality, and Toyota would maintain such standards on its factory parts, its OES service parts and its OE Second Line service parts.
OE and OES parts
Asked why the service parts would be different than what was installed on the vehicle at the factory, Mendoza said it had to do with cost of ownership. Sometimes, Toyota finds that the part wouldn't be price-competitive with the market, he said. He also pointed out that a service part for a 10-year-old car might not need the "same legs" as one installed on a brand-new car.
However, circumstances exist where the service parts can reach a "higher standard" than their factory OE counterparts, Mendoza clarified in an interview July 31.
Toyota has "many, many mechanisms" to study parts quality after a vehicle has shipped, Mendoza said. If data shows a part isn't meeting Toyota's standards, the OEM might begin producing service parts of a higher quality than the original parts previously installed at the factory, he said. This kind of upgrade can occur on parts which don't merit a formal recall or service campaign — parts Toyota just would like to improve, according to Mendoza.
Mendoza said such "unannounced improvements" in parts lines can happen midway through a production run.
For example, Toyota decides after three years into a vehicle's production run that a part could be improved. Its factories begin to install the upgraded part on new models effective Year Four, and its dealerships stock service versions of the part also carrying the upgraded design. But the Toyotas from Model Years 1-3 have a factory part that's of lesser quality than the service part those Toyotas would get in a repair.
Mendoza also said service parts exceeding the OE factory part can be introduced after the production run of the vehicle has ended. He gave the example of a sun visor on a prior-generation Camry which Toyota determined wasn't holding up sufficiently. A "superior" service part was produced and sold at a significantly reduced price to customers, he said.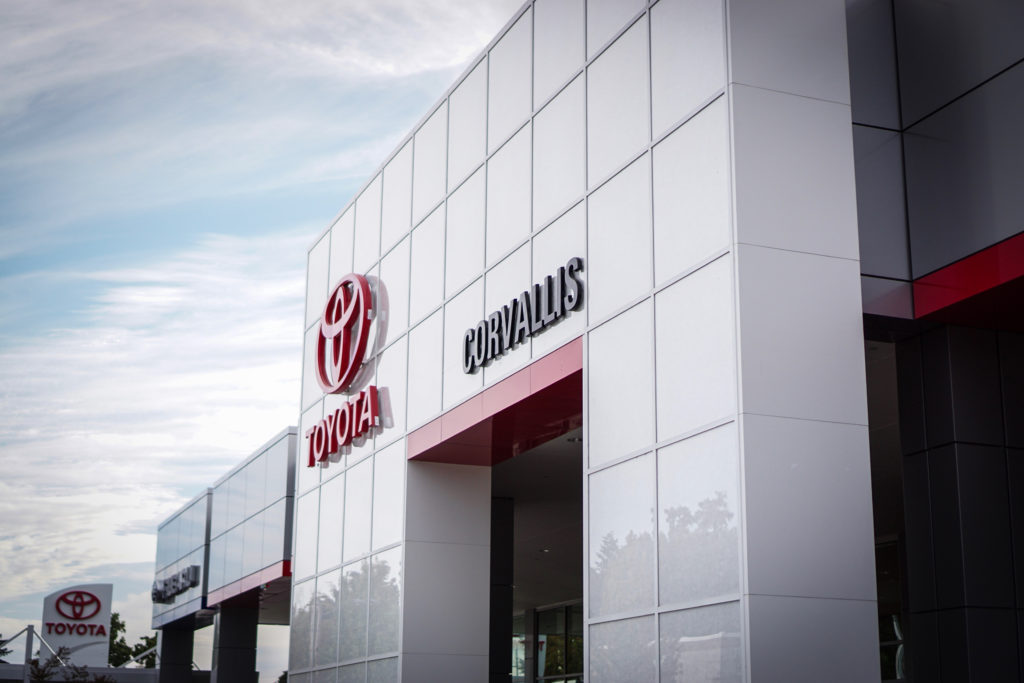 Authorized supply chain
Asked at CIC if there was an easy way for end customers to know a part's provenance, Mendoza said one could buy from a dealership. If the seller wasn't a dealership, a buyer one could ask for confirmation that the vendor purchased the part from one. If a part lacked that chain of custody, "all bets are off," he said.
An OES and OES Second Line part "came from Toyota," Mendoza said. It was "blessed" by the Japanese engineers and was Toyota "through and through."
Toyota Motors Corporation only authorizes three distributors in the U.S.: Toyota Motors North America, Gulf States Toyota and Southeast Toyota. (Technically, TMNA effectively sells parts to the other two.) All three exclusively sell parts to Toyota dealers, who are "your only opportunity" to purchase an "authorized Toyota part," Mendoza said.
Some vendors might try and sell parts sourced from distributors abroad under the "Opt-OE" category.
However, Mendoza said that any part purchased in the U.S. from a Toyota distributor other than Toyota Motors North America, Gulf States Toyota and Southeast Toyota is "unauthorized." It didn't matter that the vendor bought it from a Toyota distributor — it wasn't one of the three sources Toyota approved for its U.S. supply chain.
Mendoza did agree that a Toyota part a dealer sold to a third-party middleman vendor and then to an end customer would still be a Toyota part. However, Mendoza said he thought the Toyota warranty wouldn't travel to the end customer. The Toyota warranty team later confirmed this to be accurate: Toyota will only warranty the part for that third-party distributor who bought it directly from the authorized dealer. The warranty won't transfer to the body shop or consumer buying the part off the unauthorized distributor.
Images:
From left, Eric Mendoza, Toyota's collision operations department manager, and David Williams, Denso original equipment service parts division director, participate in a July 25, 2019, Collision Industry Conference panel. (John Huetter/Repairer Driven News)
The rear suspension assembly area at Toyota Motor Manufacturing Kentucky is shown. (Provided by Toyota)
Toyota of Corvallis, Ore., is shown in 2016. (Provided by Toyota)
Share This: