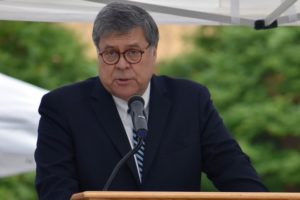 The U.S. Department of Justice last week proposed terminating the 1963 consent decree reached between the government and auto insurance trade groups over collision repair business practices.
Collision repairers, insurers and other interested parties have a deadline of Sept. 2 to provide public comment on the government's proposal. Comments should be directed to JudgmentTerminationComments@usdoj.gov and in the subject line include the case name (U.S. v. Association of Casualty and Surety Companies, et al) and docket number (63 Civ. 3106).
In April 2018, then-Attorney General Jeff Sessions's Justice Department announced plans to review the nearly 1,300 "legacy" antitrust judgments enacted without sunset dates and petition to unilaterally some of them. Starting in 1979, the government's policy has been to include an automatic end date — usually 10 years — regarding antitrust judgments.
"Today, we are taking a first step toward freeing American businesses, taxpayers, and consumers from the burden of judgments that no longer protect competition," DOJ antitrust division Assistant Attorney General Makan Delrahim said in an April 25, 2018, statement. "We will pursue the termination of outdated judgments around the country that presently do little more than clog court dockets, create unnecessary uncertainty for businesses or, in some cases, may actually elicit anticompetitive market conditions."
On Aug. 2, Attorney General William Barr's DOJ proposed the Nov. 27, 1963, consent degree for elimination.
We've asked the DOJ about its specific rationale for proposing the consent decree for the chopping block.
In 2018, the agency said it "assigned each judgment to a Division attorney, who will examine court papers, internal case files, and publicly available information to determine whether each judgment continues to serve competition."
The DOJ on March 26 said many of the sunsetless judgments "no longer serve the interests of competition."
"These include judgments that (1) prohibit already-illegal conduct (e.g., price fixing and market allocation), (2) cover industries in which relevant circumstances have changed, and (3) bind defendants who are no longer operating in the relevant line of commerce," it continued.
However, body shops alleged to the en banc 11th Circuit Court of Appeals in 2018 that similar circumstances existed and insurers named in the lawsuit were bound by the 1963 order.
Campbell v. State Farm (Kentucky), Lee Pappas v. State Farm (Virginia), Quality Auto Painting v. State Farm and Ultimate v. State Farm (New Jersey) and Concord v. State Farm (Missouri) had sued major national insurers alleging antitrust and boycott violations by insurers.
In July 2018, the repairers in an reply wrote to the en banc 11th Circuit judges:
Each of the three insurance trade associations presently bound by the Consent Decree shelter beneath a 501(c)(3) tax-exempt status and are therefore required to publicly disclose their respective Form 990s filed with the Internal Revenue Service. Those Form 990s identify the corporate officers and board members. Each of the associations routinely identify as board members corporate officers of the handful of insurers which control the lion's share of the private passenger insurance market, including State Farm, Allstate, GEICO, USAA, Liberty Mutual, Farmers, and Travelers.
However, per the terms of the Decree, its prohibitions are not binding merely upon the associations, but their members and anyone in active concert with any members. Therefore, the terms are binding upon any insurer in active concert with any member, whether or not a member of any association themselves. It is thus unnecessary for Body Shops to plead and prove each named defendant is a member of any trade association for the terms of the consent decree bind them. (Emphasis plaintiffs')
The shops also alleged in their initial en banc brief that auto insurers intentionally violated the decree:
"In a clear violation of the Consent Decree, the insurance companies did not for long change their practice of fixing prices and boycotting non-compliant body shops, but this time they were highly motivated to conceal the evidence of their conspiracy, developing new strategies to achieve the same ends," the plaintiffs wrote in May 2018.
"… In the 50's and 60's, the federal defendant auto insurers were careless enough to create written records of their agreement and this carelessness provided substantial direct evidence the Department of Justice was able to subpoena. The insurance companies learned from their mistakes and became better at concealing their agreements. Appellant body shops believe that discovery will divulge those antitrust agreements, but at this stage, the body shops exhaustively plead facts supporting circumstantial evidence or "plus factors" which are sufficient to make the existence of such agreements plausible — such as parallel conduct, adoption of a uniform price despite variables that would ordinarily result in divergent prices, and uniform practices."
The en banc appeals court agreed the Middle District of Florida was correct to throw out the repairers' antitrust and boycott claims, but its opinion didn't mention the consent decree's validity.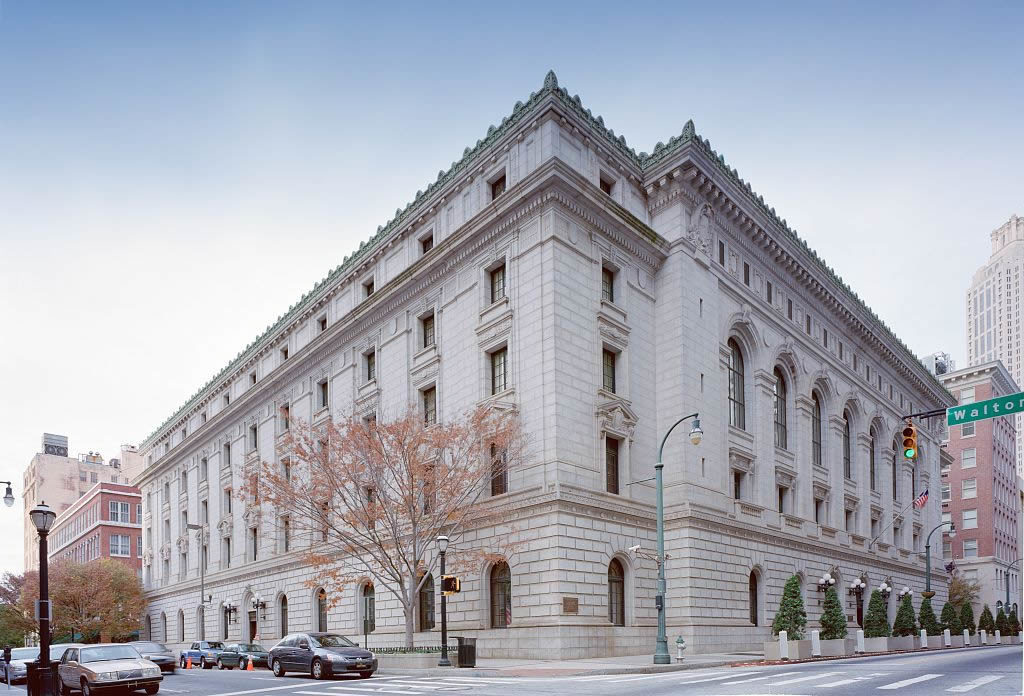 Judge Charles Wilson provided the only dissent in the 8-1 decision, writing that shops should have been allowed to proceed to discovery on the antitrust allegations. At one point, he mentioned the repairers' use of the consent decree.
"The body shops raise more suspicion about these industry meetings by giving an example of how the insurance industry has used similar meetings to suppress competition in this precise way in the past. Allegations of 'opportunities for abuse' are 'not to be ignored when the opportunity is proved to have been utilized in the past,'" Wilson wrote, quoting Am. Tobacco Co. v. United States. (Emphasis Wilson's.) "… The body shops allege—and attach a 1963 consent decree to the complaints to show—that in the past, the auto insurance that in the past, the auto insurance industry has used trade associations to fix auto body repair costs, including auto body labor, using the same methods alleged here."
1963 document
The motion to terminate the consent decree would be filed in the U.S. Southern District of New York, the court which issued the document more than 50 years ago.
Both the U.S. and the insurer defendant trade groups the Association of Casualty and Surety Companies, American Mutual Insurance Alliance and National Association of Mutual Casualty Companies had agreed in 1963 to the judgment entered by Judge Edward McLean.
The Association of Casualty and Surety Companies later was merged into the American Insurance Association, which merged with the Property Casualty Insurers Association of America effective Jan. 1 to create today's American Property Casualty Insurance Association.
The 1963 agreement held that there had been no "admission by any party with respect to any issue herein." It was " binding upon each defendant and upon its officers, directors, agents, servants, employees, committees, successors and assigns, and upon all other persons in active concert or participation with any defendant who shall have received actual notice of this Final Judgment by personal service or otherwise."
The three trade groups were ordered to end the "Independent Appraisal Plan, sometimes known as the Automotive Damage Appraisal Plan."
They also were prohibited from enacting "any plan, program or practice" intended to or creating the effect of:
(1) sponsoring, endorsing or otherwise recommending any appraiser of damage to automotive vehicles;
(2) directing, advising or otherwise suggesting that any person or firm do business or refuse to do business with (a) any appraiser of damage to automotive vehicles with respect to the appraisal of such damage, or (b) any independent or dealer franchised automotive repair shop with respect to the repair of damage to automotive vehicles;
(3) exercising any control over the activities of any appraiser of damage to automotive vehicles;
(4) allocating or dividing customers, territories, markets or business among any appraisers of damage to automotive vehicles; or
(5) fixing, establishing, maintaining or otherwise controlling the prices to be paid for the appraisal of damage to automotive vehicles, or to be charged by independent or dealer franchised automotive repair shops for the repair of damage to automotive vehicles or for replacement parts or labor in connection therewith, whether by coercion, boycott or intimidation or by the use of flat rate or parts manuals or otherwise.
The Justice Department itself received permission to review the defendants' files and interview defendant "officers or employees."
Be heard: Comment on the proposal at JudgmentTerminationComments@usdoj.gov with a subject line including the case name (U.S. v. Association of Casualty and Surety Companies, et al) and docket number (63 Civ. 3106).
More information:
Department of Justice judgment termination initative portal
U.S. v. Association of Casualty and Surety Companies, et al decree on DOJ termination portal
"TERMINATING THE INTERMINABLE"
DOJ Antitrust Division, March 26, 2019
"Department of Justice Announces Initiative to Terminate 'Legacy' Antitrust Judgments"
DOJ, April 25, 2018
Images:
Attorney General William Barr. (Provided by U.S. Department of Justice)
The Eleventh Circuit Court of Appeals is pictured. (Provided by Eleventh Circuit)
Share This: