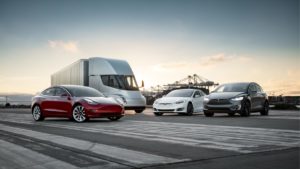 Tesla last month announced it was selling Californians insurance policies "designed to provide Tesla owners with up to 20% lower rates, and in some cases as much as 30%."
It said in an Aug. 28 post it would offer insurance coverage to other states "in the future."
The OEM suggested the rates reflect the crash prevention capabilities of its vehicles in the aggregate and said it would not yet use individual vehicle telematics data, such as how a particular policyholder drives in the real world.
"We use anonymized, aggregate data to inform our insurance rates, such as including the benefits of Tesla's active safety and advanced driver assistance features," a Tesla Insurance FAQ states. "Tesla Insurance does not currently use data from individual vehicles, such as GPS or vehicle camera footage. We plan to expand the product offerings to incorporate more types of data over time."
It said it can offer a better insurance price "Because Tesla knows its vehicles best" and can "leverage the advanced technology, safety, and serviceability of our cars to provide insurance at a lower cost."
Tesla did not reply to an inquiry regarding the types of parts its insurance arm would request on customer vehicles., nor did it say whether it would recommend Tesla-certified independent shops as well as its own first-party repairers.
"Tesla Insurance provides access to all Tesla Body Repair Centers where available, which offer a quicker assessment and direct interaction with a specialized adjustor," the automaker states in its FAQs.
However, three hours after tweeting out a plug for its insurance Aug. 28, the OEM said it took its insurance offline but "will be back online shortly," explaining "Algorithm update in progress."
Business Insider reported that users had reported receiving higher rates than under a third-party insurer. Its evidence appeared to be a Reddit thread.
Forbes reported hearing from an owner who was quoted $160 per month compared to $120 with Nationwide, but the article said this might have reflected bundling.
Tesla itself has observed that it might not be able to compete with some bundled prices:
It is also important to note that the online quote provided by Tesla Insurance is for a single vehicle and will not be comparable to insurance bundle pricing, which includes additional discounts for adding another driver, having multiple cars, or even including a home. Tesla Insurance also provides multi-vehicle discounts and the ability to include additional drivers. Customers should call the number listed in their Tesla Account and speak to licensed agent to understand further.
Toyota TIMS, Progressive
In other OEM insurance news, Insurance Business America on Aug. 27 reported Toyota Insurance Management Solutions had "recently" emailed owners of Toyotas with "Connected Services" telematics with a new offer. As the magazine reported:
Drivers who sign up for the insurance program allow Toyota to utilize the Connected Services system to collect their driving data. The data is then sent to TIMS, which will determine, based on the data, if the driver is eligible for a discounted auto quote. The information is then "anonymously" shared with auto insurance providers partnered with TIMS.
Progressive in April said it had partnered with TIMS on a similar-sounding arrangement.
"Toyota owners who consent to share driving data from vehicles equipped with Toyota data communication modules will have the opportunity to share their information with Progressive for a potential discount on their auto insurance," Progressive wrote in an April 12 news release. "This benefit extends to any Toyota customer who purchases a 2018 or newer Toyota Camry, RAV4 or other vehicle model equipped with the latest connected vehicle technology."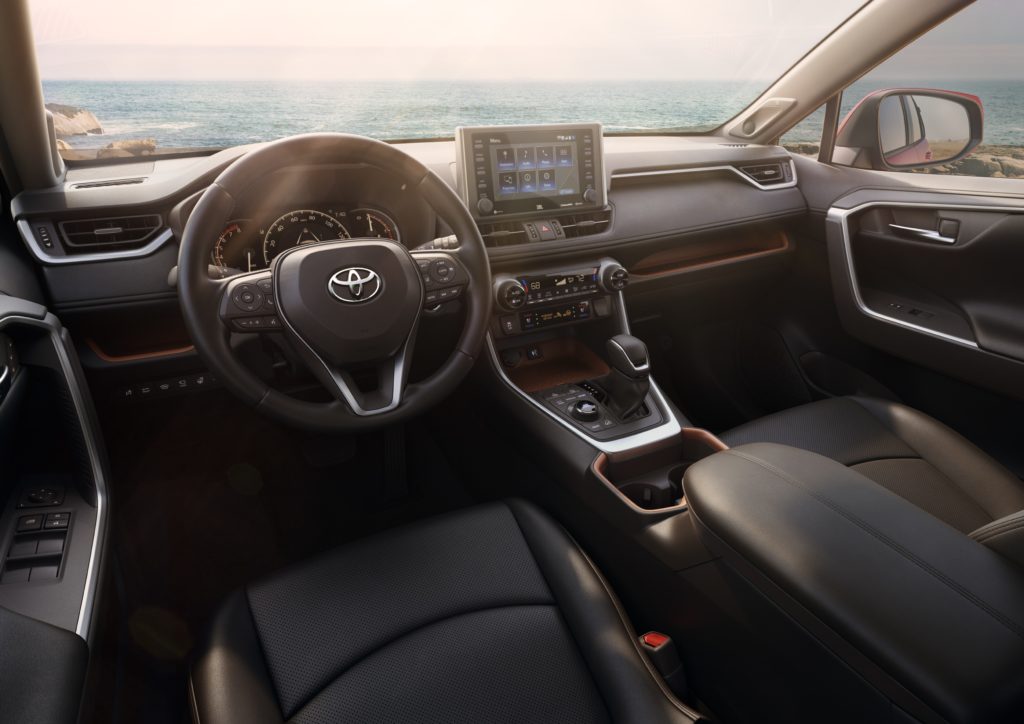 Progressive and Toyota would be doing what Tesla says it'll do in the future — calculate insurance rates based on how a user has actually been driving.
Progressive said most 2018 Camry and Sienna trims and all 2018 Mirais had the ability to share such data. Most 2019 C-HR trims and all 2019 Avalons, Camrys, Corolla hatchbacks and sedans and RAV4s could do so, according to Progressive.
"Coming soon, more models will have the advanced technology to share data for Usage Based Insurance," Progressive wrote.
Toyota drivers with such a system can enroll in connected services when they buy the car or through a Toyota website. A Toyota app option was in the works, Progressive said in April. After the data collection is approved, the user can later agree to share such information with Progressive for a possible deal.
"We're excited to work with Toyota on this new program," Progressive usage-based insurance business leader James Haas said in a statement. "By giving Toyota customers the opportunity to share their data with Progressive for a potential discount on their auto insurance, we can lower the cost of ownership for their new car and make it easier for them to participate in Snapshot."
Toyota's TIMS insurance program works with the Panel Carriers National General, Nationwide and Safeco, and a FAQ reports TIMS was "working to bring other companies on board to provide our customers with a wide variety of insurance options. We will partner only with companies that are as committed as we are to providing value for Toyota owners."
It installs OEM parts for the first 10 model years and recommends Toyota-certified collision centers.
However, TIMS parent Toyota Financial Services explained Friday that the partnership announced in April would result in policies managed by Progressive, not itself. Therefore, decisions about which parts to use and which body shops were recommended would be up to Progressive.
"In the relationship between TIMS and Progressive, TIMS is acting as a marketing conduit – not as the Toyota insurance agency affiliate representing a panel of carriers," Toyota Financial Services wrote in an email Friday in response to an inquiry about parts under the TIMS-Progressive partnership. "Toyota Panel Carriers – those listed on our website – all agree to use OEM parts, either for traditional policies or UBI.  Our arrangement with Progressive is to introduce Progressive to interested customers. Eligible customers who choose to complete a Progressive quote, may become a Progressive customer.  The OEM parts rule does not apply to these policies."
We'd also asked how the order of body shop referrals worked — for example, would Toyota-certified shops also in a partner insurer DRP be referred first, followed by certified non-DRP shops, then uncertified DRP shops?
"Putting our customers first is always our priority," Toyota Financial Services wrote. "That means we want Toyota vehicle owners to have convenient and qualified options for vehicle repair in the event of a claim. Whenever possible, our panel carriers will let our customers know if there is a Toyota Certified Collision Center nearby, along with providing other options. We respect every customer's right to get their vehicle repaired wherever they may choose to do so.  For this program, because Progressive is not a TIMS Panel Carrier, claims are handled independent of TIMS."
TIMS' website describes both usage-based insurance and traditional insurance quotes being available from Toyota, though it's unclear if the UBI would just take the form of an arrangement like with Progressive or be an official TIMS policy. Asked about UBI through the three official TIMS Panel Carriers and a traditional insurance quote partnership between Progressive and Toyota, Toyota Financial Services replied:
We can't provide a definitive answer on the availability of UBI provided by other companies.  But, we feel that TIMS-enabled UBI has a unique value proposition since it utilizes the vehicle's data with no need for a special mobile app or plug-in device. 
More information:
Tesla, Aug. 28, 2019
"Toyota offers opt-in, usage-based auto insurance"
Insurance Business America, Aug. 27, 2019
Toyota Insurance Management Solutions website
"Toyota Insurance Management Solutions teams up with Progressive Insurance to offer insurance discounts for qualifying customers"
Progressive, April 12, 2019
Images:
The Tesla Semi and Models S, 3 and X are shown. (Provided by Tesla)
The interior of a 2019 Toyota RAV4 is shown. All 2019 RAV4s are capable of sharing driving data with Progressive in exchange for potential insurance discounts if the owner opts-in. (Provided by Toyota)
Share This: