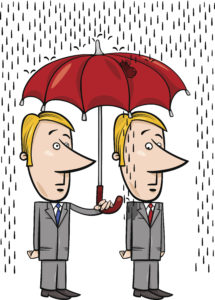 Current and future trends in the business insurance industry could affect the coverage and service a body shop receives, Intrepid Direct auto aftermarket general manager David Willett said Monday.
Willett, who together with a panel of shop owners will teach repairers "How to mitigate risks and thrive" during the SCRS Repairer Driven Education series at SEMA, discussed trends within the industry insuring that risk during an interview.
Claims staff
Cost-cutting and claims staff layoffs repairers have observed in private passenger auto insurance can be seen in carriers providing liability coverage, Willett said.
This could affect the insurer's ability to fend off John Eagle-type litigation, according to Willett, who argued claims experience was the most important element of liability coverage — more so than the coverage itself.
If a shop files a claim with an insurer that has cut staff in the manner of auto insurers, "who's gonna work on it?" he asked.
Intrepid has even been scooping up such talent to fend off litigation against shops.
"The rest of them can't say that," he said. He said Intrepid's staff has "deflected lawsuits back to OEs."
Willett said a period without claims was enough to prompt an insurer to cut staff. "They're gonna need them when they need them," he said.
Willett said the industry had slashed that area "big time," and he recalled how the existence of such talent had been an advantage during his time at Zurich's Universal Underwriters Auto Aftermarket Program. Now that Zurich too has cut staff, "we picked up who we wanted."

More exclusions
Willett also said insurers were excluding more items from policies than they had in the past. He said the premium cost for repairers' policies has been "pretty flat" — but coverage was "declining."
Preserving that low rate has prompted techniques like deductibles and cutting what's covered for existing customers, according to Willett. He said he sees many coverages which "aren't there anymore."
He said repairers might feel happy about their low rate but overlook the reduced coverage. He likened it to buying a product at the grocery store for the same cost as in the past only to recognize the volume had been reduced.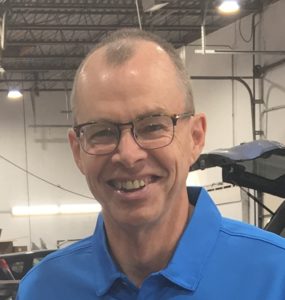 However, the exclusions might also be the work of one's agent, according to Willett.
Agents aren't paid as much as they used to and they wish to get the shop to renew as fast as possible, he said.
They also might be incentivized financially to move the repairer to another carrier, and so they promote the virtues of one element of the second carrier's coverage while glossing over reductions elsewhere, according to Willett.
Sometimes, it might just be an error.
"It's easy to leave stuff off," Willett said. He said they've even seen an example of a policy which failed to give a body shop garagekeeper's insurance.
He said this can arise from agent unfamiliarity with such policies or "lack of interest" given low compensation. If you're not paid very much, there's not an incentive to spend a lot of time researching before writing a policy.
Fewer agents?
Willett also predicted the business insurance industry would shift to a more direct model. He argued that more items are bought online today, and if the agent isn't being paid to gather data and detail about insurance, what service was provided?
He said insurers are planning to shift away from agents.
However, agents will still exist — they'll just be consultants for customers, Willett predicted. Instead of a commission based on the sale of a policy, the insured would pay the agent a fee to consult on insurance coverage.
"We have some of that today," Willett said of the insurance industry. He said sometimes a chief financial officer feels confident enough to make insurance decisions, and other times, they'll pay a consultant 5 percent or a flat fee for coverage help.
Carriers pay agents a minimum of 15 percent, and its probably closer to 20 percent on average, Willett estimated.
He said that Intrepid Direct can deliver a 17 percent expense ratio compared to most agent-based policies' 33 percent and pour some of the savings into better coverage. His company can't hold the client's hand to the degree an agent could, but many businesses don't care as much about that anyway, Willett argued.
Willett said Intrepid Direct has written coverage for one company paying $1 million in premiums — without an agent.
He said single-shop owners have a harder time breaking with the agency model to pick direct insurance, for they tend to wish to continue the practices they've done in the past.
Learn more from Willett and other shop owners at "How to mitigate risks and thrive" 12:30-2:30 p.m. Wednesday, Nov. 6. The session is part of the Society of Collision Repair Specialists Repairer Driven Education Series running Nov. 4-8. Register here for individual courses or the series pass package deal, which includes the entire week of classes, all three parts of the OEM Summit, IDEAS Collide and the Nov. 7 Sky Villa afterparty.
"Collision Repair Business Owners are working harder than ever to achieve their financial and personal goals for being in business," Willett's course description states. "This presentation is designed to help you protect your profits, assets, liability and reputation.  Risks come in all shapes and sizes.  After identifying them we will exam how the nine risk management techniques can be used to mitigate your risk.  Many of them are used against you today by DRPs, Banks, Insurance Companies and Property Owners just to name a few."
More information:
SCRS Repairer Driven Education Series
"How to mitigate risks and thrive" description and signup
Images:
Current and future trends in the business insurance industry could affect the coverage and service a body shop receives, Intrepid Direct auto aftermarket general manager David Willett said Sept. 16, 2019. (Igor Zakowski/iStock)
Intrepid Direct auto aftermarket general manager David Willett. (Provided by Intrepid)
Share This: