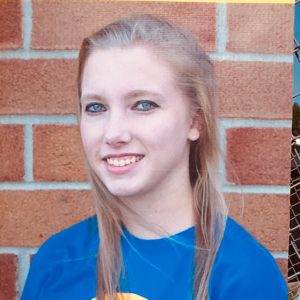 The Collision Repair Education Foundation announced Wednesday it had named New York high schooler Samantha Welch its 2019 "Collision Student of the Year."
Welch, a senior at Greater Southern Tier BOCES Coopers Education Center in Painted Post, N.Y., also competed at this year's 2019 SkillsUSA after placing first in the New York state SkillsUSA collision damage appraisal competition.
Instructor Brian McDonnell said she placed fifth in the collision estimating competition. Fellow GST BOCES student Joshua Conner took 13th in automotive refinishing at nationals after placing first at the New York SkillsUSA, he said.
"Sam has all the admirable qualities one would want as a student or employee" McDonnell wrote in his Student of the Year nomination letter. "She is incredibly hard working and never hesitates to help her fellow classmates or myself."
He said he thought Welch was leaning towards estimating, though "she's still a high school kid" and that could change. But he said she was excited to discover that other opportunities existed for the skills besides traditional paint and body work.
The collision industry can meet (and try to recruit) Welch during SEMA Week at the CREF reception, scheduled for 8:30 p.m. on Tuesday, Nov. 5, at the Rennaissance Hotel. RSVP to the free event here.
Bragging rights also go to North Carolina and Pennsylvania, the homes of Student of the Year runners-up Kassidy Nixon (Central Carolina Community College, Sanford, N.C.) and Zachary Royer (Greene County Career & Technology Center; Waynesburg, Pa.).
Nixon recently won an outstanding student award at the annual CCCC awards show, and Royer took first in collision repair at the Pennsylvania state SkillsUSA.
More information:
"COLLISION REPAIR EDUCATION FOUNDATION ANNOUNCES WINNERS OF STUDENT OF THE YEAR AWARD"
Collision Repair Education Foundation, Oct. 23, 2019
Featured image: The Collision Repair Education Foundation announced Oct. 23, 2019, it had named New York high schooler Samantha Welch its 2019 "Collision Student of the Year." Welch is a a senior at Greater Southern Tier BOCES Coopers Education Center in Painted Post, N.Y. (Provided by Collision Repair Education Foundation)
Share This: