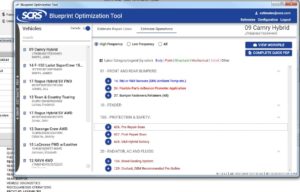 The Society of Collision Repair Specialists announced Monday estimators at SEMA can see the organization's "Guide to Complete Repair Planning – Blueprint Optimization Tool" in action during six scheduled demos.
The software revealed Oct. 31 allows auto body repairers to automatically audit estimates for procedures they plan to perform but forgot to include on the estimate. It incorporates SCRS' "Guide to Complete Repair Planning," which helps jog estimators' memory with a list of more than 1,000 operations potentially needed in a collision repair.
"The application provides collision repair facilities with an intelligent, easy to use estimate analysis tool," SCRS wrote in a new press release. "It immediately identifies labor operations, line items and customizable charges that could be overlooked on an estimate."
The organization plans to demo the software at 10 a.m. and 2 p.m. Tuesday, Wednesday and Friday. The demos will be held at SCRS' booth No. 11173 in the North Hall of SEMA. SCRS also entered the Blueprint Optimization Tool into SEMA's New Products Showcase.
"The leading-edge technology takes advantage of the machine learning process and robotics automation to achieve increased levels of user efficiency and accuracy," SCRS wrote. "The SCRS blueprint optimization tool is the first software tool of its kind to perform automated, intelligent tasks previously required to be completed as manual tasks by the end-user."
SCRS described a variety of uses for the tool, which it plans to sell via monthly subscriptions starting in the first quarter of 2020. SCRS members will receive a discount. (The static PDF "Guide to Complete Repair Planning" document will remain free to everyone.)
According to the trade group, a shop could minimize supplements by checking its own estimates with the software before starting a repair. The program could also point out procedures an insurer had overlooked on its own estimate, according to SCRS. The organization said the tool could also help train new employees and ensure consistency among staff repair planners.
SCRS said the software allows users to customize single- and multiple-shop profiles, will work with all major estimating systems (though it will launch with support for just CCC) and can import overlooked items into the estimate.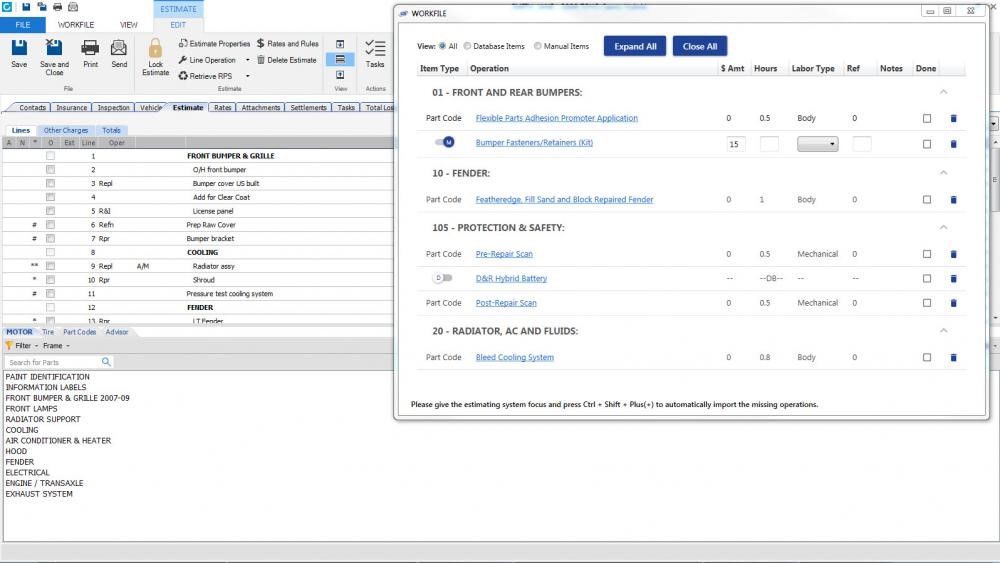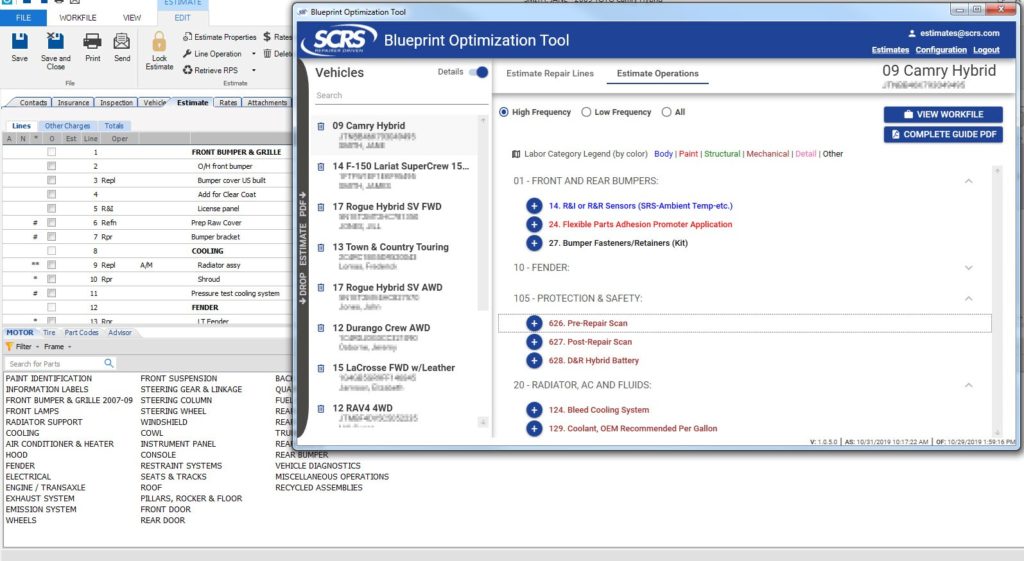 "We are beyond excited about the product we are going to share with our members and the industry at large during the SEMA Show next week," SCRS Chairman Brett Bailey (A&B) said in a statement Thursday. "There has been a ton of design and development put into this software resource over the last year and a half, and we are all excited about the potential we believe it will deliver to collision repair shops. There are numerous legitimate repair operations and services our technicians provide that have the potential to go unrecognized on the estimate and final repair order; and we believe this tool is going to make a significant difference in helping to enhance estimate accuracy and ensure collision businesses are not missing line items and operations that are a part of the repair process."
More information:
SCRS Guide to Complete Repair Planning
"SCRS Blueprint Optimization Tool Demo"
SCRS YouTube channel, Nov. 1, 2019
"Join SCRS for Blueprint Optimization Tool Demonstrations at SEMA"
Society of Collision Repair Specialists, Nov. 4, 2019
"SCRS to Introduce the Guide to Complete Repair Planning – Blueprint Optimization Tool at 2019 SEMA Show"
Society of Collision Repair Specialists, Oct. 31, 2019
Featured images: The Society of Collision Repair Specialists on Oct. 31, 2019, announced an interactive version of its "Guide to Complete Repair Planning" able to run automated audits of an estimate. (Screenshot provided by Society of Collision Repair Specialists)
Share This: