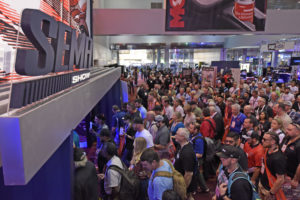 It's SEMA time, and amid the bustle of preparing to travel or getting your booth squared away, it's possible some of you might have missed an announcement of an event or two.
Repairer Driven News has your back. Here's a roundup of things you might want to add to your itinerary:
Society of Collision Repair Specialists
The Society of Collision Repair Specialists goes big at SEMA with its weeklong Repairer Driven Education series running Monday through Friday. Prepare for the lineup with our coverage leading up to the event:
Registration open for 10th SCRS Repairer Driven Education series at SEMA
The event will launch Monday with a special 1 p.m. workshop featuring Paul Webb and Elle Artison of Paul Webb Training, whom SCRS said made a significant impression at the BMW Certified Collision Conference.
Trainers: Build customer, staff trust by understanding learning styles
The regular-session Repairer Driven Education courses will run Monday-Wednesday. Plan your schedule at SCRS.com/rde.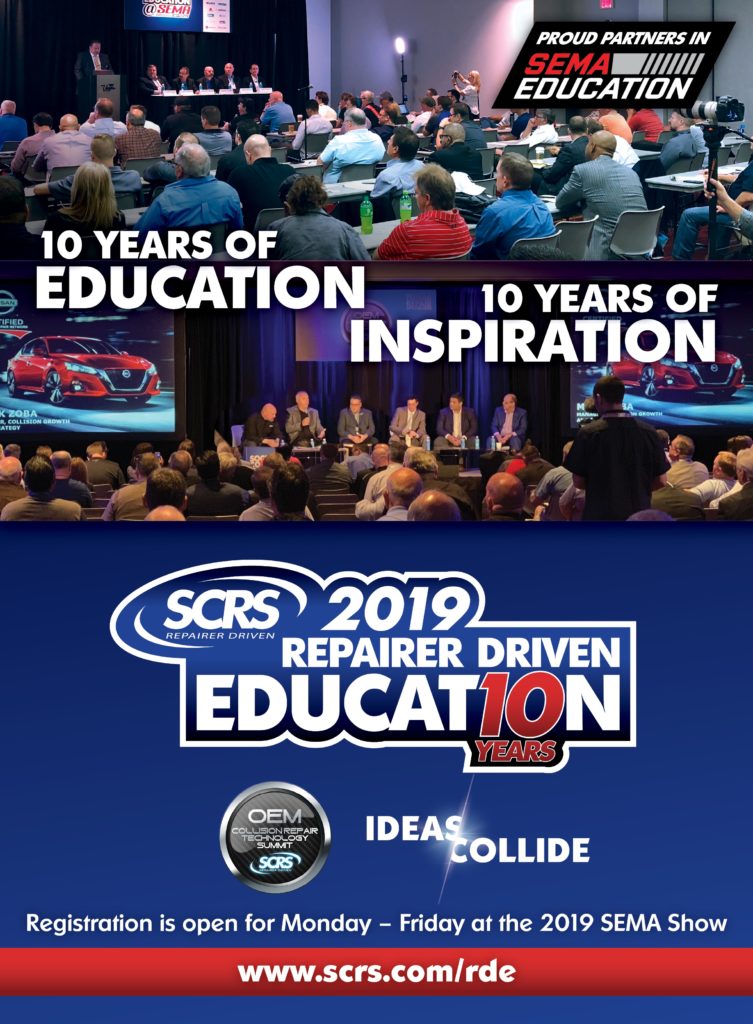 More details about some of the concepts being discussed can be found in some of our prior coverage:
Axalta: Watch profitability during the repair — not after car leaves
Speaker: Shift strategy as top insurer DRPs become unattainable
Speaker: Auto body shops who don't adapt are 'gonna get hurt'
Right equipment, information necessary as auto body shops near 'Repair Process 2020'
Podium: Auto body shops offering texting might capture more keys, cut cycle time
Adviser: Profitable body shop owners might want to take a page from Berkshire Hathaway
ADE: Shops need to understand concept of 'thorough and workmanlike'
ADE: Shops familiar with repair procedures should work on consistency
PPG: Vehicle macro trends might alter typical auto body shop repair
DEG head: Owner manuals can help auto body shops educate consumers, themselves
DEG head: Knowing estimating service P-pages can have big impact for a shop
A look at body shop insurance coverages — and when the repairer is still exposed
Insurer: Business liability carrier cost-cutting might affect body shop during claim
Hunter: Pinpoint damaged suspension parts quickly with alignment machine data
The headliner OEM Collision Repair Technology Summit will be held Thursday, as will the can't-miss Sky Villa afterparty.
SCRS: Velodyne, 'Smart Steel' maker MSC, DEKRA, SEMA panelists to help shops prep for future tech
Get help with FCA, Honda, Subaru, Toyota repair procedures at SCRS' SEMA Week OEM Summit
Learn proper welding during SEMA with Audi, JLR, Pro Spot, Spanesi, RAE at SCRS OEM Summit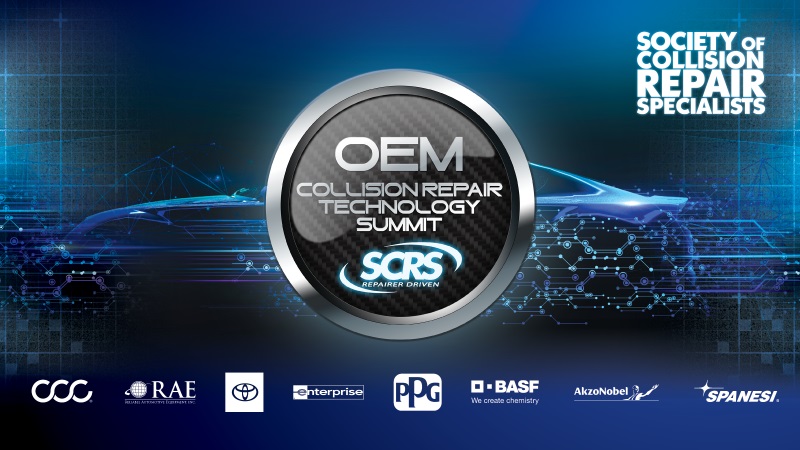 The whole series concludes on Friday with the rapid-fire IDEAS Collide event, which holds speakers to just 10 minutes each.
SCRS announces lineup for 2019 rapid-fire IDEAS Collide SEMA event
IDEAS Collide speaker: Adapt communication with customers to brain's literalness
But wait, there's more! Wednesday morning will also feature the third annual Red Carpet Awards Breakfast (put on with help from the Automotive Management Institute and BodyShop Business), and Friday afternoon will see SCRS and Spanesi raffle off a $30,000 Spanesi Touch measuring system package at the trade group's booth. Learn more:
Celebrate industry's finest with SCRS, AMI, BSB, CIECA, CIF, CREF, I-CAR, NABC at Red Carpet Awards
SCRS, Spanesi to give away $30K Touch measuring system, subscription at SEMA
Finally, the SCRS booth will host two other special events. On Tuesday and Wednesday, shop owners can meet with financial experts about SCRS' member 401(k) plan. On Tuesday, Wednesday and Friday, estimators can check out demos of SCRS' new automated "Guide to Complete Repair Planning – Blueprint Optimization Tool" software, which has also been entered in the SEMA New Products Showcase. Find out more:
Sign up now to meet with SCRS 401(k) advisers at SEMA
SCRS: Interactive version of 'Guide to Repair Planning' allows automated auto body estimate audits
SCRS to demo new 'Guide to Complete Repair Planning' estimate optimization software at SEMA
Collision Industry Conference
One of the other key events SEMA Week is the quarterly inter-industry Collision Industry Conference summit scheduled for Tuesday. Don't miss your chance to learn about issues possibly affecting your body shop — and to debate them with other stakeholders, such as insurers, vendors, and information providers.
SEMA Week CIC agenda features interview with Seebachans, 'Cost of Quality' panel
SEMA CIC to feature interview with John Eagle Collision plaintiffs Matthew, Marcia Seebachan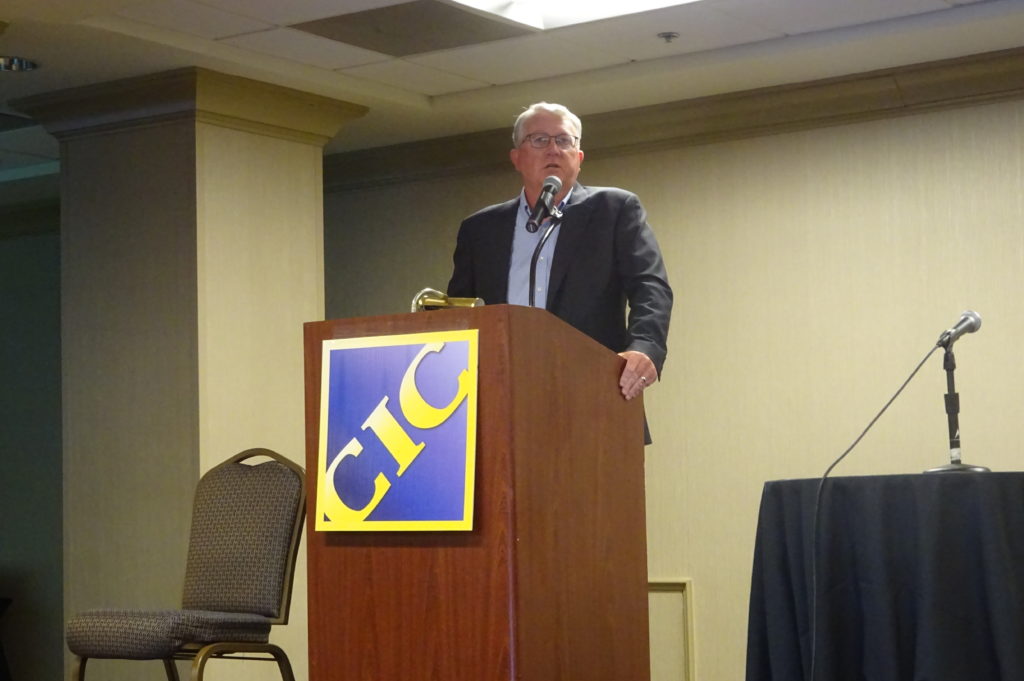 CREF
Meet the 2019 CREF Student of the Year, New York high schooler Samantha Welch, at the Tuesday night Collision Repair Education Foundation gala. (RSVP here.)
N.Y. high school senior named CREF 'Collision Student of the Year'
Other events
We didn't cover these items, but here's a few other industry gatherings/events we know of that you might wish to attend SEMA Week. Click on the links to find out locations.
Monday, 12:30 p.m.-4 p.m.: National Auto Body Council open meeting.
Tuesday-Thursday, 8 a.m.-noon; 1-5 p.m.: I-CAR SEMA education sessions.
Wednesday, 9-11 a..m.: Collision Industry Foundation open board meeting. No online event listing exists, but a CIF representative told us in an email it'll be in Westgate meeting Room EBL 377.
Wednesday, noon-1:30 p.m.: National Auto Body Council Recycled Rides luncheon and awards. RSVP here. BodyShop Business reported that a Hall of Eagles induction ceremony will occur as well.
Wednesday, 8:30 a.m-noon: Collision Industry Electronic Commerce Association board meeting. (First part of the meeting is open to the public.)
Images:
A scene from SEMA 2018. (Provided by SEMA)
Collision Industry Conference Chairman Jeff Peevy (Automotive Management Institute) speaks to the Collision Industry Conference on Oct. 15, 2019. (John Huetter/Repairer Driven News)
Share This: