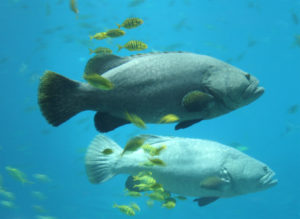 Direct repair programs offered by the nation's largest insurers are growing unattainable to independent collision repairers, requiring shops to seek customers elsewhere, the head of NuGen IT said Friday.
NuGen IT employee owner and business development executive Pete Tagliapietra, whose company caters to both insurers and body shops, said carriers are trying to consolidate to reduce administrative costs. They're leaning on the MSOs, he said.
Tagliapietra will discuss this state of affairs and how to adapt during "Is there a future in DRP?", scheduled 3-5 p.m. Nov. 4 at SEMA. The session is part of the Society of Collision Repair Specialists' Repairer Driven Education Series.
He discussed the issue and potential solutions with us Friday. Repairers must understand "what sheet of music you want to play to" and act accordingly, according to Tagliapietra.
Collect smaller DRPs
"DRP will never be what it was," Tagliapietra said.
Top insurers won't offer the thousands of shops nationwide they once did, he said.
Remote repairers can't rely on State Farm for business. "That was yesterday," he said.
But body shops can rack up volume by pursuing multiple second- and third-tier insurers, according to Tagliapietra.
"They all want it (DRPs)," Tagliapietra said. But the lower-share insurers can't get priority with the big multi-shop operations.
"They can't get anywhere with Caliber and Gerber," Tagliapietra said. The big MSOs are too booked up with work already. 
"The playing field is not level for the insurance companies," he said.
Tagliapietra gave the example of a small Pacific Northwest insurer NuGen IT works with. The company has a "very loyal customer following," a "nice little book of business" — and a DRP.
Affiliate with enough of those insurers, and they should bring in an comparable number of policyholders to one of the larger carriers, the thinking goes.
Smaller carriers want the same things as larger carriers, such as cycle time and customer satisfaction, Tagliapietra said. They also wanted cost containment, he indicated.
However, while large carriers can impose a financial penalty on a shop that fails to meet a particular metric, smaller insurers don't.
"That's not going on," Tagliapietra said.

Join an OEM network
Collision repairers could also seek volume by joining OEM certified networks, he said.
Body shops just needed to be smart about it, according to Tagliapietra. For example, he said, if you live in "Podunk, Wisconsin," don't become Mercedes-certified. Pick more popular brands for the area. (Your state DMV or companies like IHS Markit might be sources of data to research this.)
"Vehicle manufacturers are well into Certified Repair Shop Networks and telematics to control where and how their brand vehicles get repaired," Tagliapietra's course description states.
Get better at marketing
If a shop isn't on a direct repair program or OEM certification network, can they survive?
"Yes," Tagliapietra said. "I see shops do it all the time."
It's a matter of knowing how to market oneself, and Tagliapietra said his course would also feature a social media expert to discuss this topic.
A repairer can't just rely on "word of mouth and a website," he said.
Social media marketing doesn't just help a shop without a direct repair program bring in customers, according to Taglipietra. Insurers expanding DRPs check there too, he said.
Sign up for Tagliapietra's Nov. 4 class individually for $75 during early registration, or get access to both events and everything else that week by purchasing the $375 full series pass. The latter lets you into any Monday, Nov. 4-Wednesday, Nov. 6 Repairer Driven Education course, the three-part OEM Collision Repair Technology Summit and the Sky Villa afterparty on Thursday, Nov. 7, and IDEAS Collide on Friday the 8th. Learn more at www.scrs.com/rde.
More information:
SCRS Repairer Driven Education registration
Featured image: Independent collision repairers might be squeezed out of larger carriers' DRPs. But there's plenty of small insurers looking for shops, NuGen IT employee owner Pete Tagliapietra argued. (gabrieleckert/iStock)
Share This: