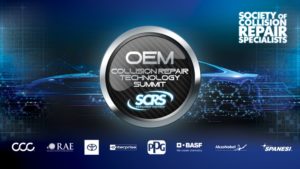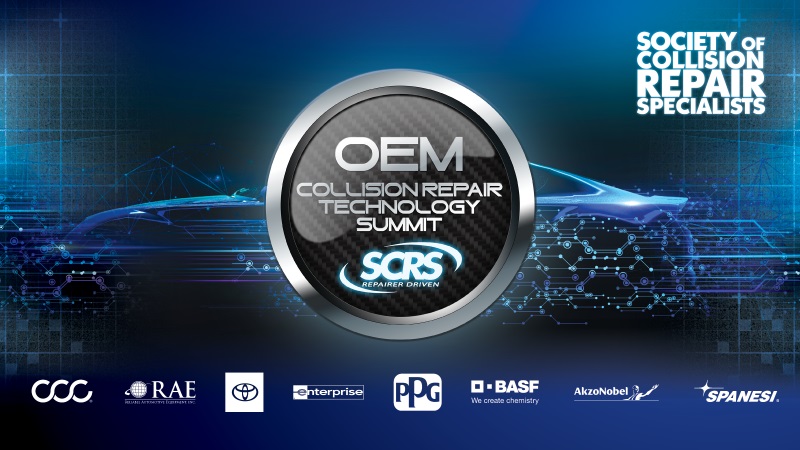 Two cutting-edge OEM suppliers, a leading global safety testing and inspection firm, and SEMA's vice president of vehicle technology will help auto body shops prepare for emerging automotive trends during the OEM Collision Repair Technology Summit on Nov. 7.
The Society of Collision Repair Specialists on Wednesday revealed the final set of panelists for the SEMA Week event, which serves as the "headliner" of its Repairer Driven Education Series.
"From substrate to surface – preparing for emerging trends in automotive technology" will feature Mircea Gradu, Velodyne Lidar senior vice president of validation and quality; Materials Sciences Corporation Chief Technology Officer Matt Murphy; DEKRA Services managing director Christian Ruecker; and SEMA vehicle technology Vice President John Waraniak. The panel is scheduled from 9-10:30 a.m. Thursday, Nov. 7.
"As regulatory pressures and consumer expectations rise, vehicle manufacturers often have to find innovative solutions to account for initiatives to reduce accidents, reduce emissions, and increase performance," the course description states. "We often hear automakers discuss the vehicles they design in regard to how the parts of the vehicle interact as a whole, but a vehicle is much more than simply the sum of its parts. We are in a state of rapid change in automotive design, and as structures, substrates, functions and coatings evolve to accomplish a more sophisticated, safe and feature-rich vehicle, many automakers seek out strategic partnerships in addition to internal design and development efforts to employ innovative technology applications. From the integration of autonomous technologies, mixed materials and light weighting features, this mixed presentation will give insight into the work taking place in the industry to produce an effective final product that serves the needs of a modern day fleet. All of this is important to the collision repairer to understand, as complexity drives changes in our space."
The panel will be followed by "HELP! A comprehensive conversation surrounding accessibility to OEM procedures and technical support," from 11 a.m. to 12:30 p.m. and "Meeting the OEM expectation in welding." from 3-5 p.m. Sign up for the individual sessions here or buy the Full Series Pass package deal., which includes every Repairer Driven Education class Nov. 4-6, the OEM Summit and Sky Villa afterparty Nov. 7 and IDEAS Collide Showcase on Nov. 8.
"Our objective over the past five years with this Summit has been to help the industry look to the future and understand ways that sophisticated advancements in automotive technology are going to change how we approach collision repair," SCRS Chairman Brett Bailey (A&B) said in a statement Tuesday. "This session aligns perfectly with the goals we've set; to highlight automotive developments we are seeing in modern vehicles. I think we all have come to love the opportunity this Summit creates. This dedicated focus on emerging technology that influences repairability also provides the ability to interact with companies and individuals we typically wouldn't have access to in a more traditional collision repair event."
Repairers all know SEMA, and Waraniak has appeared at past OEM Collision Repair Technology Summits. But here's a little background on the other three panelists' companies.

Velodyne
Velodyne's CEO invented surround-view lidar in 2005, and the company is the heavy hitter in the sensory technology used in autonomous vehicles. Lidar works like sonar or radar, detecting and mapping the world around it by bouncing lasers off of objects.
In 2017, the company announced the Velarray and said it was meant to be integrated into consumer advanced driver assistance systems too. Which means body shops absolutely need to prepare for the presence of lidar, be it from Velodyne or a competitor, and any repair considerations it brings. For example, a version of the Velarray shown off at the Center for Automotive Research's 2019 Management Briefing Seminars was accompanied by an alteration to the windshield in front of the laser-emitting sensor.
"The Velarray provides high-definition, three-dimensional information, providing cars with a more detailed view of their surroundings to maximize roadway safety," Velodyne wrote in September. "The Velarray will allow automakers to create superior ADAS, addressing edge-cases for current approaches, including curvy roads, potholes, intersections, on/off ramps, residential areas and roadways with unclear lane markings. This sensor also performs at night, enabling the detection of pedestrians, bicyclists and motorcyclists, while cameras today struggle in darkness."
It's also another part that could raise severity, at least until technology's propensity to get cheaper or economies of scale from rising OEM orders drive down the cost. Velodyne in 2017 estimated the mass-volume Velarray target price to be "hundreds of dollars."
The painters in the room at SCRS' OEM Summit will also want to press Velodyne on the state of lidar and coatings.
Axalta Chief Technology Officer Barry Snyder warned in March 2018 that coating a car with automotive black paint's "less than 2, less than 1" percent reflectivity is effectively "blinding a sensor" and preventing a self-driving car from seeing it 200 meters away, 200 meters is felt to be the minimum "sight" distance for LiDAR to achieve safe autonomy at highway speeds.
Snyder at the time that he'd heard 50-60 percent reflectivity at 200 meters was the pinnacle of the current technology.
"There is no blue that's going to work," he said then. "There is no black that's going to work." You could only have white cars, and you "might" be able to have yellow ones as well, according to Snyder.
However, Velodyne competitor Luminar said in July its technology could see a black car or tire at 250 meters, and Velodyne said in 2017 that its Velarray would be able to handle "low-reflectivity objects" at 200 meters.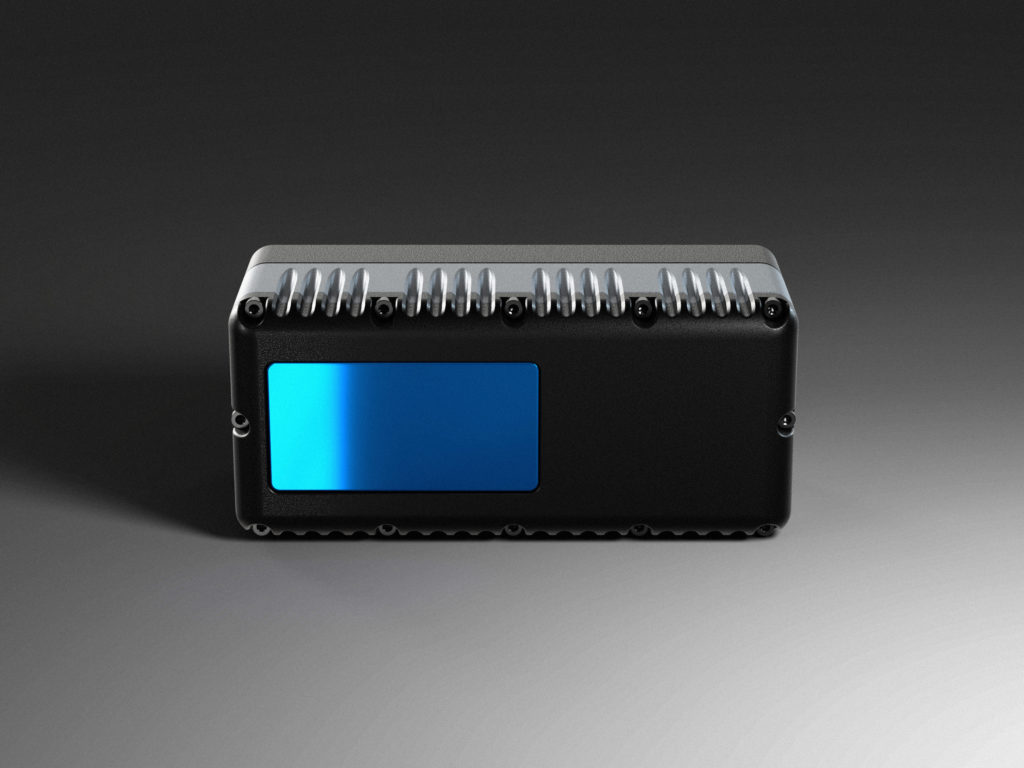 Materials Sciences Corporation and "Smart Steel"
Materials Science Corporation in August won an 2019 Altair Enlighten award for its "Smart Steel," which can be found on the roof bows of the 2020 Ford Escape. The substance also appears in at least one roof bow of the 2020 Lincoln Aviator and saved 38 percent of weight there, based on a part Murphy brought to the awards show.
Ford's coupling of parts within tooling allowed it to get the cost of using the lighter but more expensive steel to a "very reasonable" point below $3 per kilogram, Mike Kozak of Ford body structures applications, said at the 2019 Great Designs and Steel. Murphy told the conference then the company's goal is costing an OEM $2 per each pound saved, and Smart Steel's cost of $5 per kg "fits very nicely into that equation."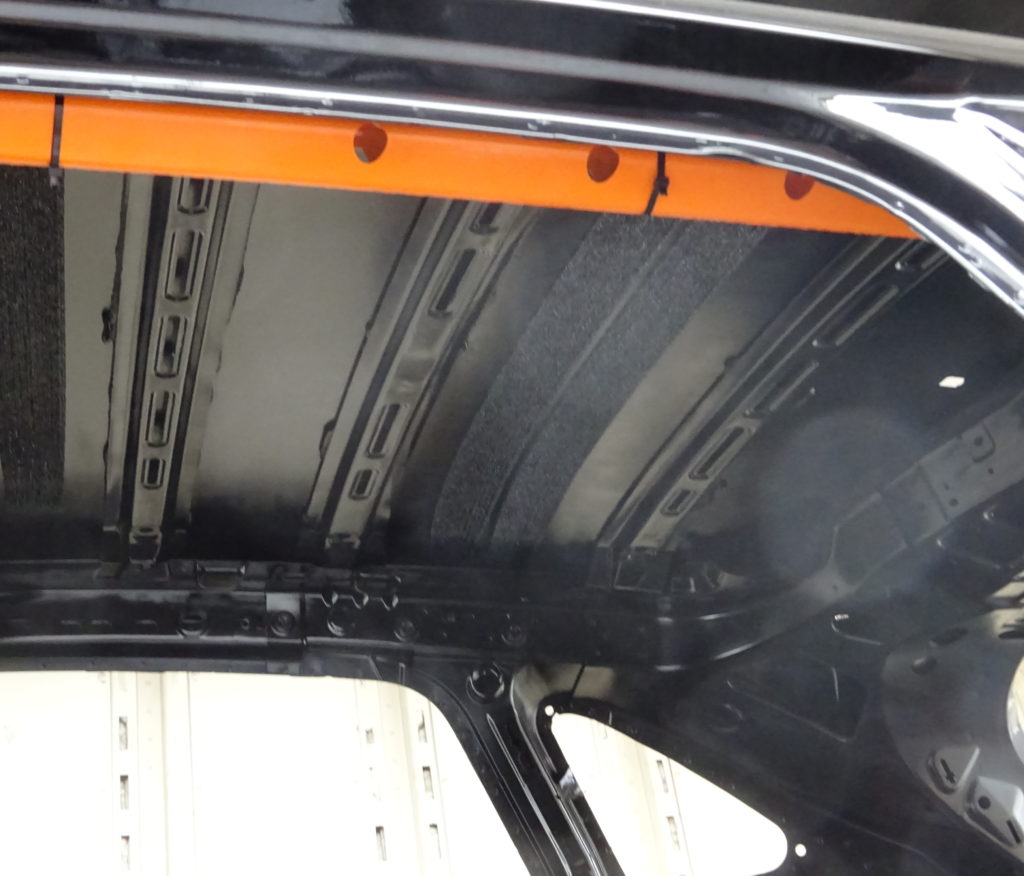 The affordability combined with the material's factory-friendly nature means collision repairers could certainly see the steel on many other mainstream vehicles.
"Smart Steel" consists of a composite sandwiched between two pieces of steel. OEMs can stamp it like other parts and spot-weld it using their existing technology (which hopefully means collision repairers can too).
"MSC Smart Steel is a new multilayer steel laminate engineered as a direct substitute for vehicle body parts stamped from low carbon steel," Altair wrote. "The concept involves creating a three-layer laminate whereby the outer skins are steel, and the middle layer consists of a low-density conductive polymer core, which allows MSC Smart Steel to be stamped and spot welded – an industry first!"
Murphy told the Altair Awards audience the company was now looking for a "steep growth curve."
In terms of corrosion resistance, Murphy told the May Great Designs in Steel his company was for now focusing on uncoated applications. However, the presentation then did suggest external Smart Steel steel bumper fascias as a use case, and Murphy said MSC had success chrome-plating and painting the substrate. MSC is also testing zinc-coated Smart Steel, he said.
Murphy said MSC also had received many requests for Smart Steel versions of external parts such as hoods, and the company was "very focused" on that application. However, he also said such large parts would use a lot of Smart Steel, so the cost to save weight "goes up dramatically" on those exterior panels.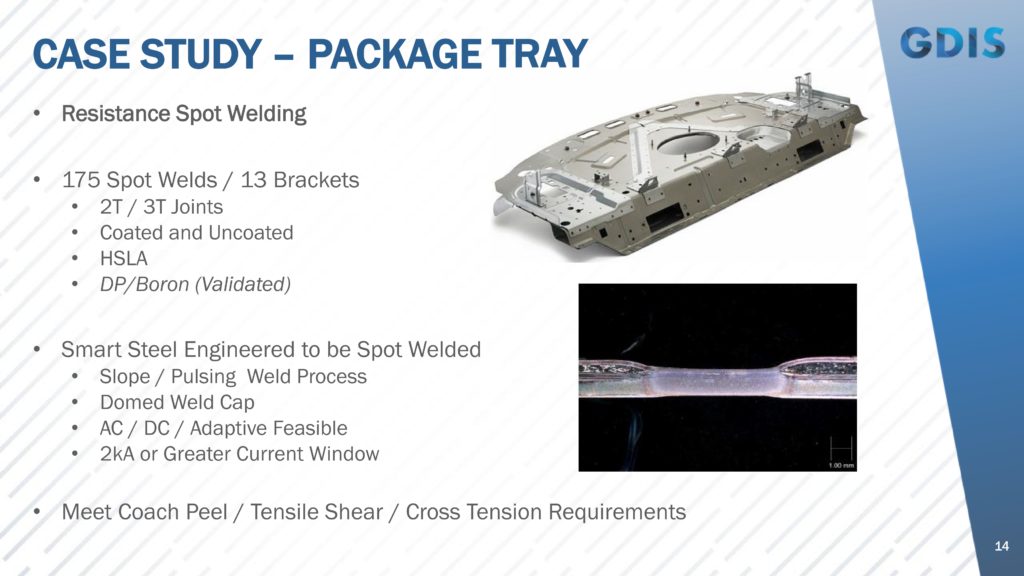 DEKRA
DEKRA ought to make for a great panelist for the SCRS audience. For starters, they test most of the vehicle technology poised to affect collision repair now or in the near-term.
"DEKRA's services for the automotive industry comprise diverse testing, inspection and certification services," the company writes. "Vehicle tests in terms of on driving dynamics, pedestrian protection, driver assistance systems, automated and connected driving are on offer, as well as electromagnetic compatibility (EMC) and other tests involving radio frequency (RF), wireless and cellular technologies. Cyber security, photometry and automotive lighting, open road field tests and damage analysis complete the portfolio."
The company probably can offer shops some great perspective on what's coming down the line or is already here — and what errors in the repair process could screw it up. For DEKRA here or internationally also crash-tests vehicles, researches accidents, provides vehicle inspection services (including of modded cars), and analyzes vehicle physical damage. It says it does 26 million technical vehicle inspections worldwide every year.
"DEKRA's certified experts conduct an in-depth on-site inspection of a vehicle after an incident is reported to a manufacturer or in support of a claim by either a plaintiff or defendant in a lawsuit,' the company's U.S. site states.
"Our independent and unbiased report includes photographs, an expert assessment of the condition of the vehicle and a diagnosis of the cause of failure. Our comprehensive inspection reports provide valuable information and insight to better understand equipment malfunctions."
The company also has a facility abroad that can reconstruct accidents.
"In the meantime it is no longer just the DEKRA experts, courts and insurance companies who are regular customers in Neumünster to reconstruct unexplained accidents in tests," it writes. "But more and more vehicle manufacturers are using the many years of experience and expertise of the crash team in tricky product liability cases."
And if the company wasn't relevant enough to an audience of body shops, it also inspects collision repair facilities and manages automotive claims overseas.
"The criteria being tested, take the state of the art in terms of the equipment used, the equipment and materials available and the level of training of the staff into account," DEKRA writes of the shop inspections. "In addition, a check is carried out by a work sample."
(Also, these guys inspect nuclear reactors. We just had to mention that one.)
"SCRS Showcases Emerging Trends in Session I of 2019 OEM Collision Repair Technology Summit"
Society of Collision Repair Specialists, Oct. 16, 2019
Images:
An image promoting the Society of Collision Repair Specialists' 2019 OEM Collision Repair Technology Summit. (Provided by SCRS)
Velodyne's advanced driver assistance system LiDAR Velarray is shown. (Provided by Velodyne via Business Wire)
The "Smart Steel" roof bows in the 2020 Ford Escape are shown. (John Huetter/Repairer Driven News)
Materials Science Corporation performed a case study of a "Smart Steel" package tray. It found the substance could be spot-welded. (Provided by Materials Science Corporation via Great Designs in Steel)
Share This: