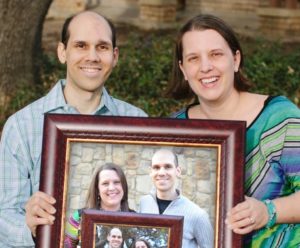 Matthew and Marcia Seebachan, the John Eagle plaintiffs who nearly died after the crash of their improperly repaired Honda Fit, will participate in the November CIC in what is likely to be a powerful of the consumers ultimately affected by repairers, insurers and other stakeholders' decisions.
Collision Industry Conference Chairman Jeff Peevy and his wife, Automotive Training Coordinators owner Marie Peevy, will interview the Seebachans after lunch at the Tuesday, Nov. 5, CIC during SEMA Week in Las Vegas. The summit runs 8 a.m.-5 p.m. Nov. 5 at the Renaissance Hotel, with a reception following at 6:30 p.m. at the Westgate Las Vegas. Register and find hotel information here.
Jeff Peevy (Automotive Management Institute) has been placing an empty chair before the audience at the quarterly industry summits to remind participants of the end vehicle owner. He recalled promising to fill that chair, "so I am."
He said Friday that hosting the Seebachans was an example of something that felt like it was just "meant to be."
The Seebachans were traveling in a 2010 Honda Fit on a 75 mph stretch of road in 2013 when a 2010 Toyota Tundra in the other lane hydroplaned into their path, leading to the Fit striking the right front quarter of the Tundra in a T-bone collision.
Two of the Tundra's occupants were uninjured, while the other was merely bruised. The Seebachans were seriously injured and trapped inside the burning Fit, which they had purchased used, unaware that body work had in fact been done on the vehicle.
Experts for the plaintiffs said in court documents that the severity of the crash and the Seebachans' injuries were the result of John Eagle Collision Center adhesive-bonding the Fit's roof during a $8,500 hail repair in 2012 for the prior owner covered by State Farm. Honda OEM repair procedures demand the roof be welded numerous times.
A jury awarded the Seebachans $31.5 million from the shop in 2017; they later settled for an undisclosed amount.
During a deposition, John Eagle Collision manager Boyce Willis described the possibility of an insurer's refusal to pay prompting a shop to deviate from OEM procedures. However, his deposition indicates the decision to bond the roof was the shop's, not State Farm's. He implied it was a standard procedure at John Eagle and insisted bonding was a better repair.
The Seebachans sued State Farm but ultimately reached an agreement to end that case with each side paying its own costs. Attorney Todd Tracy said it was "resolved satisfactorily."
Peevy said he was struck by the couple's youth. Matthew Seebachan was 33 at the time of the collision; Marcia Seebachan was 29. They're the same ages as his daughter, Tiffany Clements, and her husband, Lain Clements — who like the Seebachans are also Texas residents.
In fact, Peevy's daughter bought a used 2010 silver Honda Fit nearly identical to the Seebachans' — at about the same time.

In fact, zoom in a little and Peevy's daughter in the photo above bears a resemblance to Marcia Seebachan in a 2018 Texas Watch video.
Given her familiarity with collision repair, Tiffany Clements tried to be careful when selecting a used vehicle. "Marcy tells the same story," Peevy said.
The Seebachans' CARFAX report only reflected upholstery work, according to their attorney Todd Tracy. The report was "completely inaccurate," for the vehicle had actually been "repaired poorly," Marcia Seebachan agreed in April.
"It starts to get kind of personal," Peevy said.
Peevy has spent a large part of this year attempting to set up this appearance, and initially, he wasn't sure if they were even able to travel given their health issues. One idea was to fly down and do the interview in Texas, but as the conversations progressed, Marcia Seebachan was "bent on getting her story out."
He said the Seebachans might have seemed like "these 'storybook people' we read about" — abstract characters in print — but he wanted the industry to understand they were "real people" with "real pain."
"We were both seriously injured, and it is exceptional that we are alive today," Marcia Seebachan told the Texas House Insurance Committee in April during a hearing on House Bill 1348.
Seebachan said two of her injuries should have killed her, and another could have have.
"Matthew was not as fortunate," she said. He was trapped in the car as it caught on fire, burning his legs and "exposing the bone in some places," she said. Seebachan said testimony at the trial held that were the vehicle repaired correctly, her husband's outcome would have just been a broken leg — the same limb "I cleaned his bones on."
At the time of a 2017 KTVT report, Matthew Seebachan had to see a doctor weekly, calling himself a "professional patient" instead of the nurse he wanted to be.
"Both my heels are broken," Seebachan told KXAS in 2017. "Any kind of pressure on my feet makes them feel like they're being crushed."
When people hear their story in person, "I think that will help," Peevy said. "… It makes it more real."
He said his years of CIC attendance had seen the collision industry ecosystem discuss and debate various issues — but the car owner often never entered the conversation.
"We get caught up in ourselves" as an industry, he said. The owners are forgotten.
"That was my motivation," he said.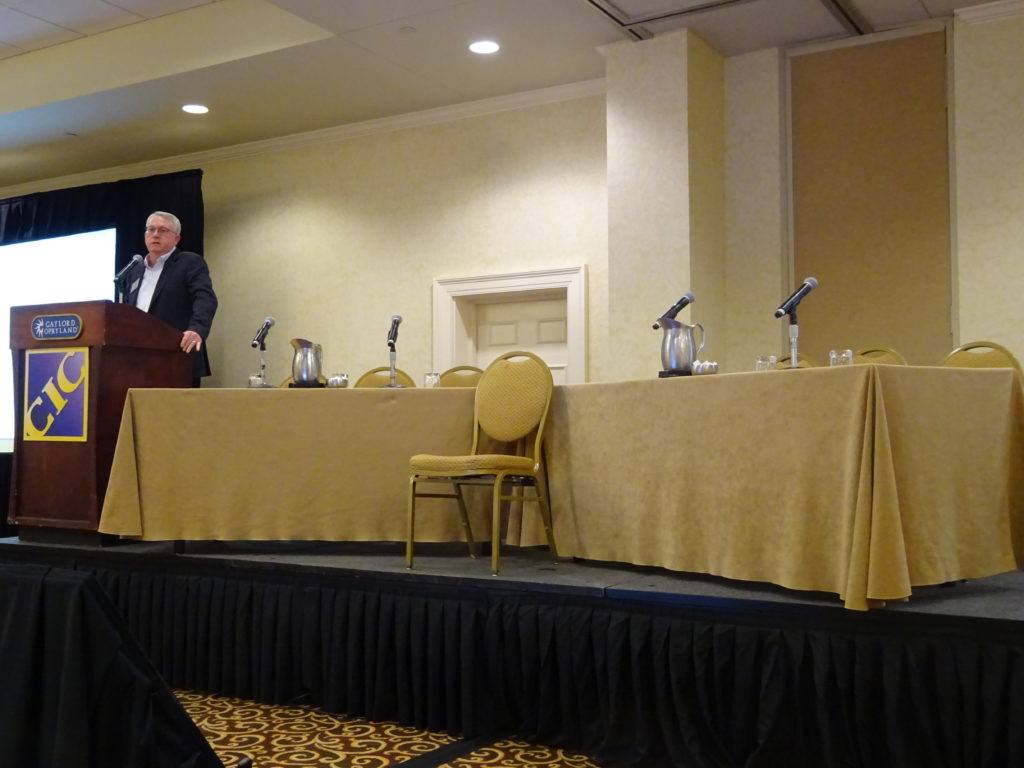 Peevy said the interview wouldn't focus on the specific companies involved or allegedly involved in the repair, arguing that none of it mattered at this point. He said he believed everyone had "some responsibility around that safe repair."
An open mic is possible, but it would have "real strong ground rules" along those lines and only occur "if they're up to it," Peevy said.
However, open mic questions on legislation related to OEM repair procedures would be fair game, Peevy said. As referenced above, Marcia Seebachan had been an advocate for such legislation in Texas, and Peevy said he'd received a request to ask about this session's lack of success with such bills.
We're only aware of one that cleared a Legislature — and it was ultimately vetoed by Republican New Hampshire Gov. Chris Sununu.
"I'm gonna continue to look for stories" and people to fill the empty chair," Peevy said — his desire would be to do so every subsequent CIC. The industry would be better for it, he said.
Peevy would like to videotape the interview, for he wants as many people as possible to hear and think about it. He likened it to the 9/11 terrorist attacks — something that had to be remembered and taught to the next generation, not allowed to fade.
If all goes well and the interview is videotaped, he would encourage schools to show it to vo-tech students. "It's a moral issue," he said.
Even trained people might make a decision to cut corners, Peevy said. He said it needed to be ingrained in younger repairers how their decisions could hurt someone.
Peevy said Marcia Seebachan is appreciative for the chance to get the story out nationally, feeling that if anything makes their ordeal worthwhile, it is the opportunity to prevent it from happening to someone else.
Peevy shared an example of how their message has mattered to at least one auto body shop. He said a shop owner had told him about a van lacking an OEM repair procedure to replace the roof. The repairer applied 14 welds and adhesive to the panel — only to discover later that the original roof had 24 welds.
The shop owner said he had talked to his technicians about the Seebachans, and the shop decided to tear the roof off, buy another one, and install it with the higher number of welds.
"That's a great story," Peevy said. He said it showed the Seebachan case was making a difference.
"It really is," he said.
More information:
Collision Industry Conference website
OEM repair procedure site links on NASTF
Featured images:
Matthew and Marcia Seebachan were seriously injured after their 2010 Honda Fit collided with a hydroplaning 2010 Toyota Tundra. (Provided by Tracy Law Firm via PRNewsFoto)
Left, Collision Industry Conference Chairman Jeff Peevy's daughter Tiffany Clements is the same age as Marcia Seebachan and had a nearly identical 2010 Honda Fit to the improperly repaired one Marcia and Matthew Seebachan were driving, right, at the time of a 2013 collision. (Left image provided by Peevy; Right image provided by Tracy Law Firm, circling in original.)
CIC Chairman Jeff Peevy and the "empty chair" representing the vehicle owner are seen at the April 17, 2019, CIC. (John Huetter/Repairer Driven News)
Share This: