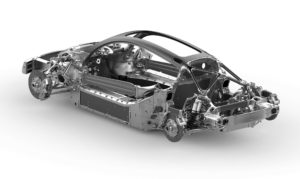 Divergent Technologies on Monday said it plans to start "series production of safety-critical structures for OEM customers in the US and Europe" using 3D printing next year.
The announcement came in a joint news release from Divergent and SLM Solutions Group announcing a letter of intent to strengthen their partnership.
Since 2017, the companies have been working on a "next generation multi-laser machine that achieves the cost-productivity necessary for volume manufacturing of automotive components, including safety structures," they said.
The businesses said "strong market demand" and their progress have led them to deepen ties to accelerate next-generation machines.
"The next generation machine resulting from this partnership achieves cost productivity enabling the broad use of metal additive manufacturing for true series production," SLM CEO Meddah Hadjar said in a statement.
Divergent additive manufacturing and materials Vice President Michael Kenworthy on Tuesday described his company's upcoming products for "global Top 6" OEMs and for "supercar" applications — mass-production as well as limited-run vehicles.
"It's both," he said.
Production could begin as early as the fourth quarter of 2020, and would at first involve Divergent printing runs of parts and delivering them to customers, according to Kenworthy. A component could be produced in hours to a couple of days, he said.
However, the company saw its next phase as "actually providing our production system" in-house for auto factories to design and print their own parts.
"Alignment between the two companies across machines, software, and materials will drive a step change from stand-alone AM machines to fully integrated smart factories," Divergent founder and CEO Kevin Czinger said in a statement Monday.
@Divergent3D and SLM Solutions deepen their strategic partnership for the next generation of multi-laser #selectivelasermelting machines. Stop by Hall 12 Booth E.03 at #formnext to learn more https://t.co/90xmvKwCXu pic.twitter.com/rNV4v40sdc

— SLM Solutions NA (@SLMSolutions_NA) November 19, 2019
Kenworthy said the company 3D-printed aluminum and focused on safety and suspension parts, rather than headline-grabbing but not mission-critical components like a printed gearshift knob or printed airplane galley cart handle.
Kenworthy said the company had to develop its own alloys, for typical 3D-printed ones can't manage the energy in the manner it requires.
"It's very brittle," he said of the traditional additive manufacturing alloy.
Divergent has three proprietary aluminum alloys in various stages of readiness, he said.
The company is also developing a proprietary adhesive and uses a lot of adhesive-bonding to attach its parts to the vehicles, according to Kenworthy. Welding and bolting are also used.
"We use a variety of joining methods," he said.
Additive manufacturing is said to be pricier and slower than traditional manufacturing.
However, Kenworthy during our interview called it more flexible and able to reduce the lead time needed for a change. There's no "six-figure tooling cost" every time an OEM wants to tweak a part, he said.
Automakers seek such a cost-benefit story from suppliers like his, Kenworthy said.
They also want validation of a material's robustness, he said.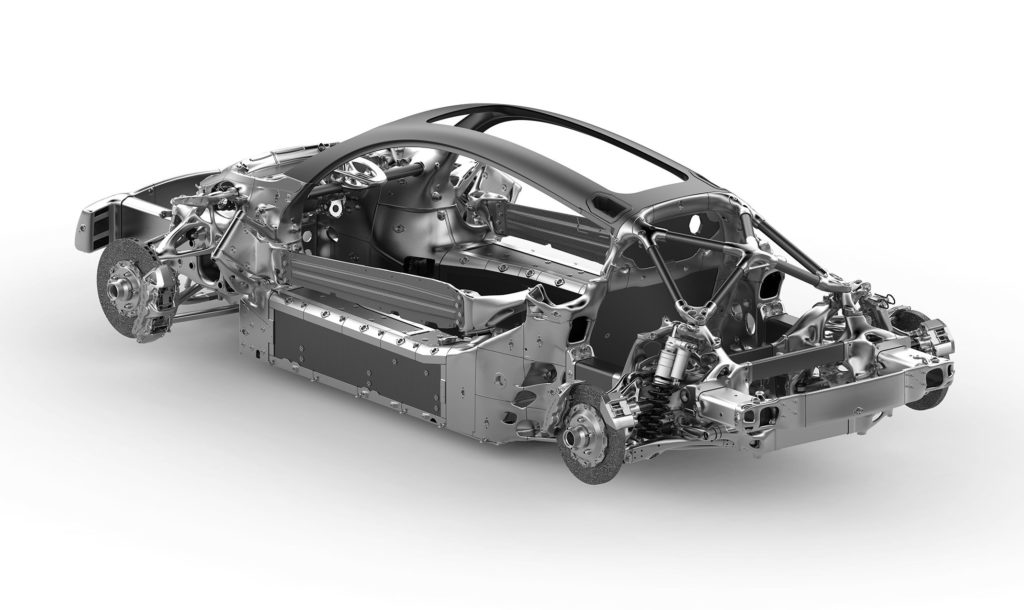 Divergent and SLM said the suspension and chassis parts on display at this week's FORMNEXT 2019 "successfully endured over 450,000 kilometers of simulated road conditions" (279,617 miles).
The companies said they planned to exhibit "a front quarter-section of Divergent's fully functional and crashworthy hypercar that features a revolutionary printed chassis structure. Additionally, they will showcase generatively engineered and validated lightweight suspension and chassis components, including a set of control arms manufactured on the first pre-production instance of the jointly developed machine."
Asked if he saw replacement parts as 3D-printed on demand rather than mass-produced in a run and stored, Kenworthy said there'd be no reason to do so if a company had access to additive manufacturing.
He said he felt like the entire manufacturing industry was "mostly headed in the same direction." Additive manufacturing ends many "destructive cycles" such as the capital and ecological problems of producing and housing a bunch of parts.
Automotive was "in desperate need of some change," from unibodies to future products, he said.
The news release said Divergent would buy five pre-production machines, and "it plans to use the next generation machines to meet production demand for a number of major global carmaker programs. Divergent's initial factory deployment will require at least 20 next generation production machines when commercially available."
Divergent raised $23 million in Series A funding in 2016 and on Nov. 21, 2017, said it scheduled to close a $65 million round of Series B funding with a $40 million additional option by Dec. 15, 2017. It showed off its partially 3D printed supercar Blade
More information:
"SLM Solutions Group AG and Divergent Technologies Execute a Letter of Intent to Purchase Next Generation AM Machines and Further Deepen their Strategic Partnership"
Divergent Technologies and SLM Solutions via Business Wire, Nov. 18, 2019
Featured image: A 3D-printed chassis from Divergent is shown. (Provided by Divergent via Business Wire)
Share This: