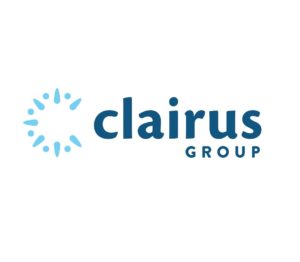 CARSTAR, Maaco, and ABRA franchise parent Driven Brands announced Monday it had bought the Clairus Group, a large Canadian auto glass operation which earlier this year alluded to plans to grow in the United States.
"The move adds 240 physical service locations, over 330 mobile locations, 22 distribution centers, and a claims management platform to the Driven Brands portfolio," Driven Brands wrote in a news release Monday.
Clairus calls itself "North America's leading vertically integrated provider of on-demand AutoGlass, ADAS calibration, and auto appearance services."
It was created in April 2018 out of a partnership between glass repairer and claims management provider Uniban Canada, glass distributor PH Vitres d'Autos and U.S. private equity firm Ridgemont Equity Partners.  It called itself then "the second largest vertically integrated automotive glass and claims management provider in North America."
Driven Brands said Clairus would be incorporated into a new Glass vertical.
"Driven Brands plans to continue its aggressive growth in the automotive glass space under its proven leadership and recognized operational platforms," Driven Brands wrote.
Terms of the deal were not disclosed. Jefferies on Monday said it acted as the sole financial adviser to Clairus.
"We are thrilled to welcome the Clairus Group into the Driven Brands family. It's a terrific platform offering great sought-after expertise," Driven Brands CEO Jonathan Fitzpatrick said in a statement. "We are excited to add and invest in a new vertical in order to expand our family of brands and generate more growth not only in this market but in the rest of North America."
"This new chapter to the Clairus Group legacy is a stepping-stone in bringing the company to the next level," said Clairus CEO Marc Desmarais said in a statement. "Combining the expertise of both market leaders will help fast track our expansion into the North American market."
The company's glass service brands include UniGlass, VitroPlus, Go! Glass and Docteur du Pare-Brise, while PH Vitres d'Autos remains its glass distribution arm. Its claims management platform Conversence was in use by "leading Canadian insurance companies," Clairus said in 2018.
Clairus has a small U.S. footprint, but it sounds like that might change, based on Driven Brands' news release Monday and a Clairus January announcement.
Clairus' website lists its U.S. companies as Advanced Auto Glass, which says it has nine locations in Ohio, Pennsylvania and West Virginia and its own 17,000-square-foot glass warehouse, and 4-STAR Auto Glass, which says it has a location in New Jersey and one in New York City. A January news release also said Advanced had 30 mobile units.
In January, Clairus said it partnered with LRST to obtain exclusive management and merger and acquisition services.
"The partnership solidifies Clairus Group's presence and credibility in the United States and confirms the company's leadership position in North America," Clairus wrote then. "Both companies share the desire to identify and execute on growth opportunities."
"(LRST's) knowledge and understanding of the U.S. market complements our M&A team and provides the added market knowledge to expand our operations more rapidly and accelerate our growth strategy," Desmarais said in a statement then.
"Clairus Group's trusted auto glass network and renowned claims management platform clearly make the company a leading force in the market place," LRST founders and managing partners Jim Latch, Jerry Ray and Marc Talbert said in a statement. "Our partnership allows us to engage with and execute on opportunities with existing enterprises wherever they are located, bringing cutting-edge claims technology that is greatly needed in the U.S. market."
Uniban's website says the Conversense claim management system can integrate with "automobile" and "auto body" systems and allows insurers to communicate with vendors. Its features include "Management of personalized price list (by province, by banner, etc.)" and "Audit process based on business rules embedded in the portal and following each step of the claim process," according to Clairus.
"Our fully inclusive web-based portal continues to provide the necessary visibility over the claims performance, for carriers to realize significant gains in areas such as cost containment and supplier performance management, Clairus also wrote in discussing its integration into the P&C insurance industry's Guidewire platform. However, its Guidewire comments emphasize auto glass claims, not auto body repair ones.
In January, Clairus said it had "several targets in the pipeline" and would announce more acquisitions this year. It also said it would "introduce ADAS vehicle calibration services and further invest in the operations to enhance market performance" at Advanced Auto Glass.
More information:
"Driven Brands Announces Acquisition of the Clairus Group"
Driven Brands, Nov. 18, 2019
"Clairus Group Makes Two Key Strategic Moves In The US Market Early In 2019"
Clairus Group, Jan. 21, 2019
"Uniban Canada, PH Vitres d'Autos and Ridgemont Equity Partners Join Forces to Launch the Clairus Group"
Clairus Group, April 4, 2018
Featured image: The Clairus Group logo is shown. Driven Brands announced Nov. 19, 2019, it had bought the company. (Provided by Uniban Canada via Cison)
Share This: