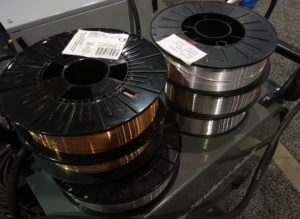 Shops might be overlooking requirements and maintenance for the wire and tips used to MIG- or spot-weld modern vehicles, based on experts' comments at SEMA Week earlier this month.
The discussion at a Nov. 7 SCRS OEM Collision Repair Technology Summit welding panel raised questions about the quality of the collision repair industry's joining but offered suggestions for improving it.
Wire
Repairers might be welding with the incorrect wire. Shops assume that having three wires — one for MIG-welding steel, one for aluminum, and one for MIG brazing — on hand means they're good, Reliable Automotive Equipment President Dave Gruskos suggested during the OEM Summit panel.
"Right now, we have 20 different wires going out on a daily basis," Gruskos said.
The wire you used on your aluminum I-CAR certification test was probably the wrong wire for the aluminum vehicle you're repairing, and vice versa, according to Gruskos.
Repairers must consult OEM procedures to know the proper products to run through a welder, he said.
A prime example is Honda, which demands specific high-strength wires be used to join any of its steels of 590 megapascals or higher. Welders' staple ER70S-6 wire is too weak — it's only about 482.63 MPa, which means the joint will fail before the metal does and alter the way the vehicle is supposed to behave in a crash.
Collision Industry Conference Technical Committee Co-Chairman Kye Yeung (European Motor Car Works) told the CIC earlier that week that his shop's SOP involves removing the wire after welding is complete.
That way, the technician performing the welding "has to start from square one," according to Yeung. The shop eliminates the risk that the welder assumes whatever wire is in the gun is the right one.
"It makes it easier," he said at the Nov. 5 CIC.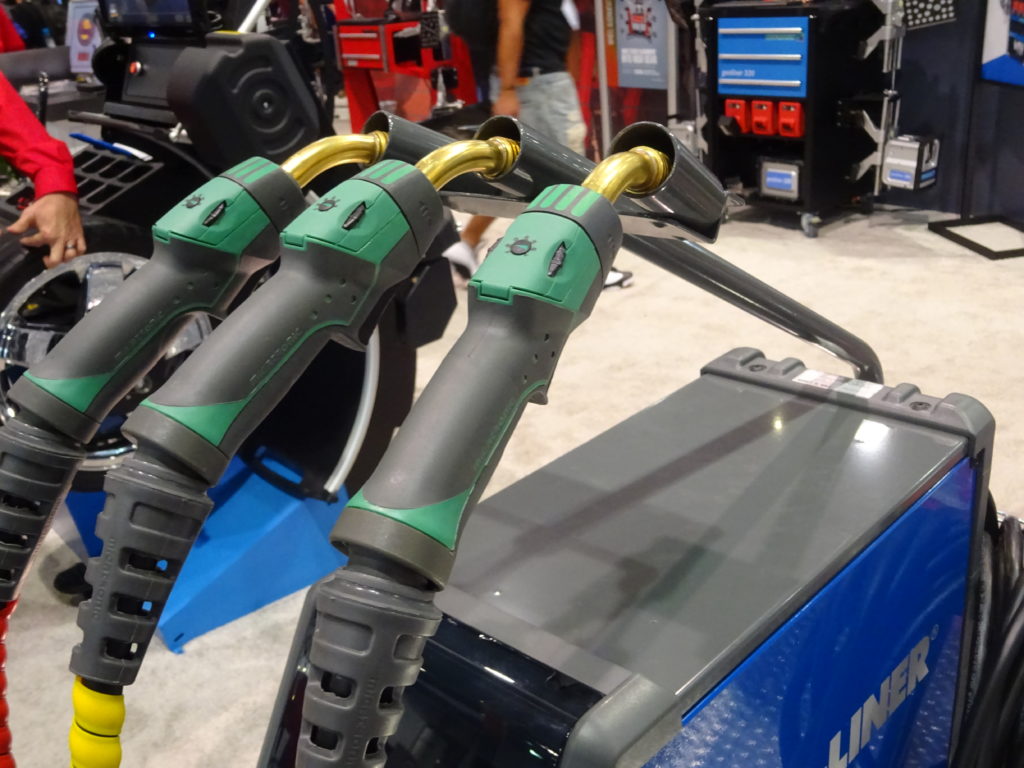 Body shops will also want to store their wire properly and watch it for corrosion.
Spanesi Americas technical training specialist and OEM liaison Robert Hiser recalled visiting a shop having problem with the company's three-gun Q5.2 MIG welder.
The device's regular steel and silicon-bronze welding worked fine, but it wouldn't MIG-weld aluminum, Hiser told the audience at the OEM Summit panel.
He asked how long the wire had been in the welder and was told 3-4 years.
Hiser asked if the facility had another spool, and "gratefully," it was stored in the bag. The new wire saw the gun working perfectly.
Oxidation is a "big problem" on aluminum, Hiser explained to the OEM Summit.
Leaving aluminum on the gun for four years was "not good to do," agreed Pro Spot training development manager Ryan Swanson, another panelist. A repairer will get "bad" and "dirty" welds, he said.
Lincoln Electric, for example, warns welders of that issue in a 2016 aluminum GMAW welding guide. (Obviously, follow the procedures dictated by the specific, relevant OEM and wire manufacturer when you do your own welding.)
"Improper storage of aluminum and aluminum wire prior to welding makes preparation for welding much more costly at best," the company wrote. "At worst, it can result in welds of inadequate quality."
Oxidation begins immediately and thickens over time — particularly under warm or humid conditions, according to Lincoln Electric.
Even wire stored according to Lincoln Electric's own list of best practices can only be trusted for a maximum of two years, the company advised. After that, spools should be chucked, it said.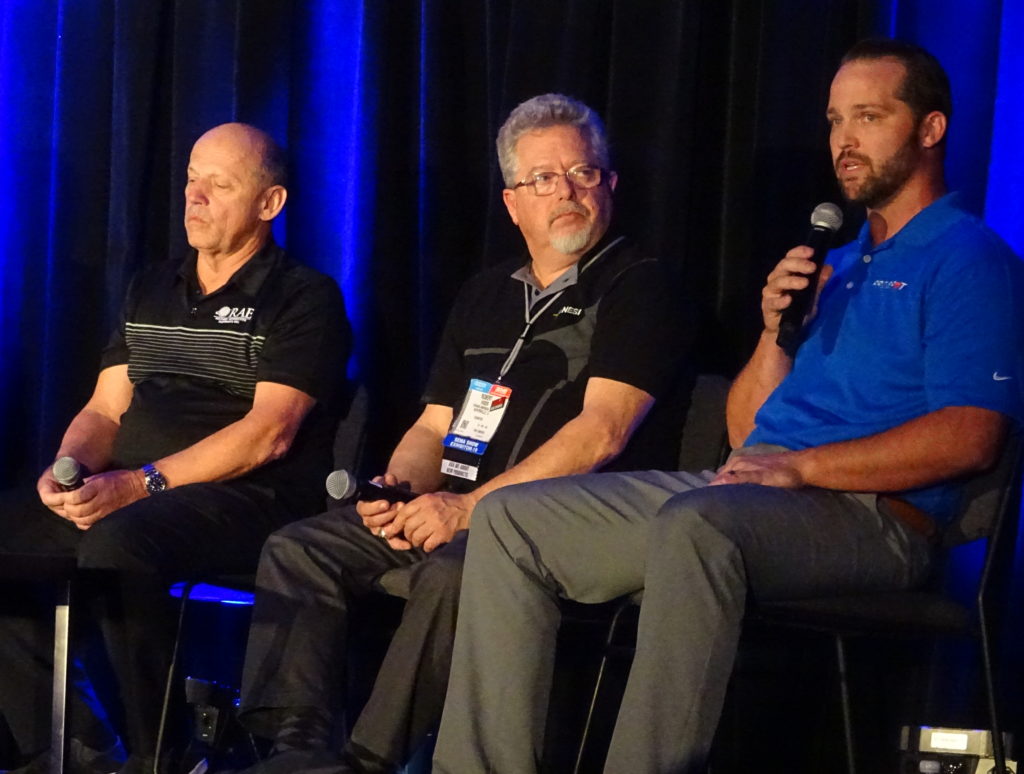 Tips
Hiser also warned against using the wrong tips when squeeze-type resistance spot welding. He said his longtime former employer GM specifies tip size and type, as do other automakers.
Don't run the tips into "oblivion," Hiser also told repairers. They might need to be changed every 80-100 welds, sometimes more frequently, sometimes less, he said. Check with the welder manufactuer, he said.
Pro Spot training development manager Ryan Swanson, another panelist, said the tip dressing and replacement schedule might vary between tip type, vehicles or welder brand.
Panel moderator Vehicle Collision Experts CEO Mark Olson noted that General Motors has a schedule for dressing and changing its factory spot welders' tips.
Olson proposed a scenario where a body shop purchased a spot welder from a supplier but hadn't bought tips from them in 6-8 months.
If you hadn't bought tips in 6-8 months, "you're doing something wrong," Swanson said.
Olson suggested shop owners in the audience check on how many tips they were buying when they return home.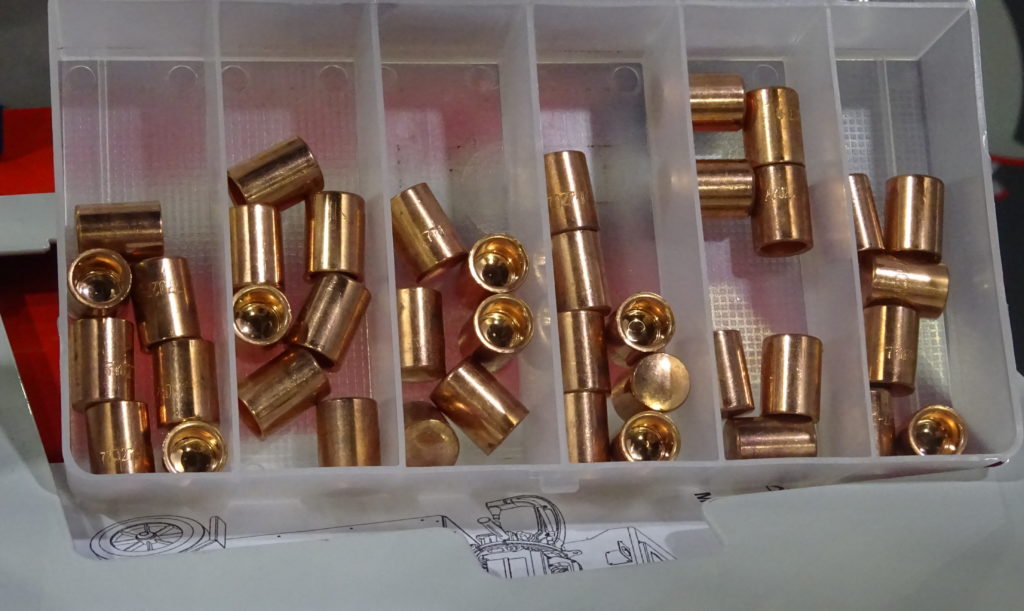 The type of tip might alter this timetable, but a rule of thumb held to replace tips every 150-200 welds, Swanson said. But "the more often the better," he said.
The cleaner a tip and the more its shape matched what was intended, "the better off we are," he said.
Swanson explained that spot welding wasn't like in the past, where just 500 pounds of pressure was applied and the tips weren't "smushed."
The tips might receive 1,000 pounds now, "easy," and they won't hold up in the same manner, according to Swanson.
If a shop isn't buying and dressing tips, there's a problem, Swanson said. He recalled paying a visit to a shop where he used to work and was told its Pro Spot i4 was blowing sparks.
"I kid you not," he said: It didn't have a tip on the gun side, and the shop had been smashing down the electrode while welding.
"It's reality, guys," he said, calling it "scary."
Some welders today will at least start leaking coolant with the tip removed, according to Hiser and Swanson, but Swanson said the old i4s weren't water-cooled to the tip.
Hiser had a similar story. A shop called for help with the piston on its welder, one of Spanesi's early 14,500-amp models.
But the tips also hadn't been changed, and "I don't think they ever had any replacement tips," Hiser said.
The arm was loose, which affects tip alignment and the ability to weld correctly, according to Hiser.
"The thing was a mess," he said of the welder.
He said Spanesi gave the owner a list of parts to buy, and hopefully the machine has been fixed.
Hiser said such instances are encountered "every single day."
"I don't have, sadly, very high expectations" about any shop he's about to enter, he continued.
Sadly, the collision industry has been warned before on tips. We've covered at least three instances.
In November 2017, Gruskos and other Society of Collision Repair Specialists panelists cautioned in a free YouTube video that incorrectly prepared or selected welder tips were a common culprit in faulty squeeze-type resistance spot welds.
Among them was Toby Chess of Kent Automotive, who gave similar advice to the Collision Industry Conference in summer 2018.
Olson also raised the issue of tips in a NACE course that summer. He advised repairers use a fresh tip every time they do a major repair and treat the tips like any other consumable.
More information:
NASTF OEM repair procedure portal
Images:
Union X96 welding wire and an aluminum-silicon welding wire can be seen at SEMA 2019. (John Huetter/Repairer Driven News)
A Car-O-Liner three-gun welding setup is shown at SEMA 2018. (John Huetter/Repairer Driven News)
From left, Reliable Automotive Equipment President Dave Gruskos, Spanesi Americas technical training specialists and OEM liaison Robert Hiser and Pro Spot training development manager Ryan Swanson participate in an SCRS OEM Collision Repair Technology Summit panel on welding on Nov. 7, 2019, at SEMA. (John Huetter/Repairer Driven News)
Spot welder tips are seen at NACE 2018. (John Huetter/Repairer Driven News)
Share This: