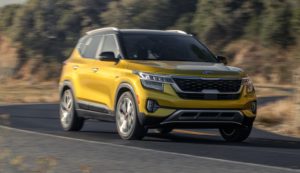 Despite being what Kia characterized as a contender in the "Entry SUV" segment, the 2021 Kia Seltos has a "(s)trong and rigid body composed of 61 percent advanced high-strength steel," according to Kia.
That means more than half of the metal you encounter on a vehicle starting below $22,000 will be 590 megapascals.
Considerations on higher-strength steel parts might include replace-only assemblies and heat sensitivity.
Repair procedures aren't out yet for the Seltos. But we checked the repair procedures for the 2020 Soul and 2020 Sportage, for Kia says the Seltos is meant to fit between them in the OEM's SUV portfolio.
Both sets of procedures describe the vehicles' ultra-high-strength steel parts definitely being replace-only if damaged. (Other parts might be replace-only as well; check the procedures on whatever you're fixing.)
Both sets of instructions also seem to imply heat sensitivity.
"It is extremely important that appropriate welding methods, which don't reduce the original strength and durability of the body be used when making repairs," Kia writes in its welding instructions for the Soul. "Try to use either spot welding or MIG plug welding, Do not braze any body components other than the ones brazed at the factory. Do not use an oxy-acetylene torch for welding."
The OEM goes on to call spot welding "The most reliable welding method" and says it "provides high efficiency and quality of assembled part." It instructs the repairer to only use MIG plug welding if "spot welding cannot be done or spot welding is not necessary."
The Sportage instructions are similar.
Both sets of instructions also note that even on spot welds, "let the area cool after 5 or 6 welds to minimize problems caused by excessive heat," as Kia wrote for the Soul.
It's unclear if repairers will encounter other lightweighting.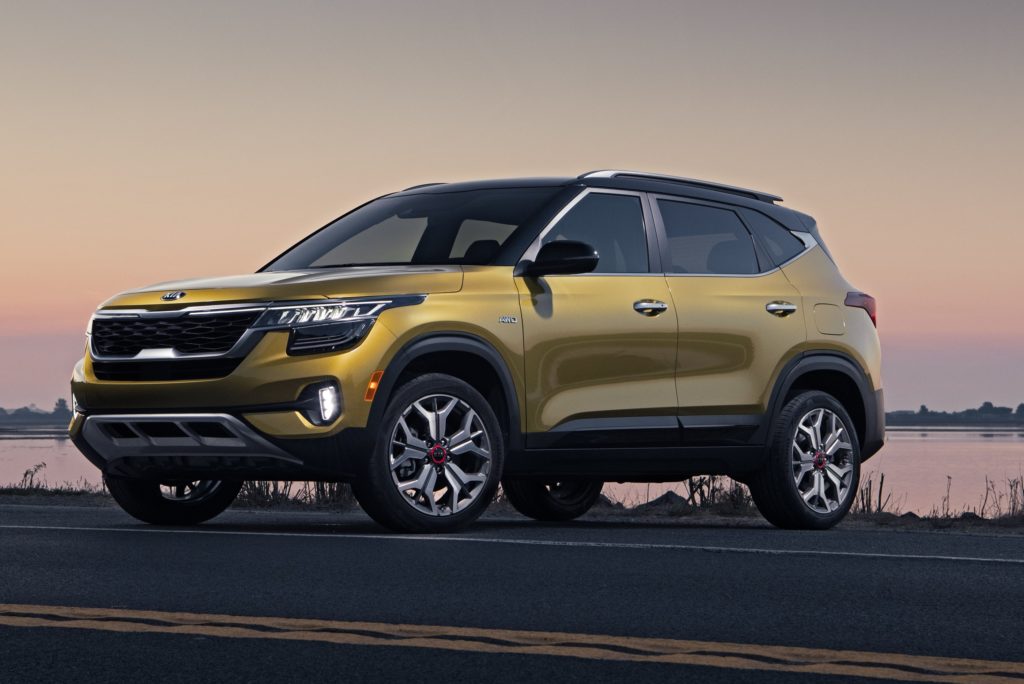 A news release describing a version of the Seltos going on sale abroad this year describes that SUV as "made up of a blend of steel and aluminium, maximising torsional rigidity while keeping body weight low." However, the news release for the U.S. Seltos going on sale during the first quarter of 2020 doesn't mention the aluminum.
Asked about other lightweighting on the U.S. Seltos, Kia spokesman James Hope wrote in an email that because of "proprietary reasons," Kia corporate "asks that we share only what's in the press release with regards to structure and the advanced high strength steel."
We do know at least one other structural tidbit about the U.S. model, however. Kia also said Wednesday the 2021 Seltos uses 374 feet of structural adhesives.
Other features possibly of interest to collision repairers include:
• Buyers will have the option of a two-tone roof.
• The wheels have red center caps.
• Chrome trim connects dual exhaust ports on the rear.
• The grille is "(h)armonized" with the headlights. This aesthetic seems to make it more likely the owner will notice if your fit is off.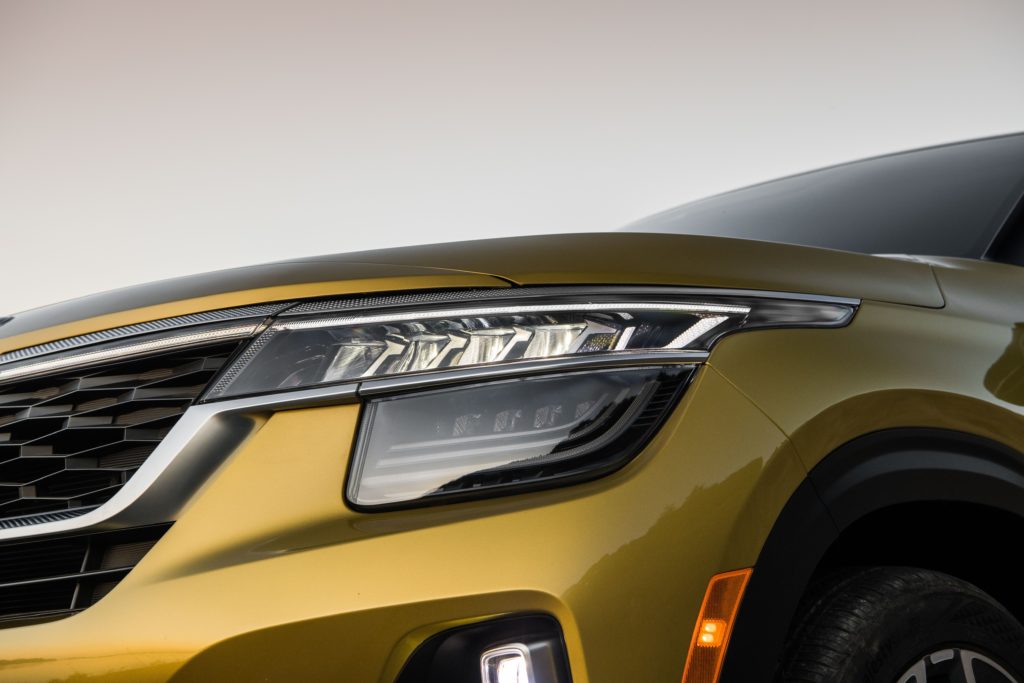 • The Seltos has black wheel arch cladding and front and back skid plates. There's also a long tailgate garnish.
• The suspension includes a MacPherson strut front suspension and Coupled Torsion Beam Axle (CTBA) rear suspension on front-wheel drive models and Multi-link rear suspension on all-wheel drive models." The SUV also has normal, Eco and Sport drive modes.
• Finally, there is a huge amount of ADAS available. It's unclear which of these "Kia Drive Wise" technologies will be bundled standard and into option packages, but there's a lot potentially on the table. They include, according to Kia: "Blind Spot Collision Warning," "Blind Spot Collision Avoidance Assist," "Driver Attention Warning," "Forward Collision-Avoidance Assist with pedestrian detection," "Highway Driving Assist," "Lane Departure Warning System," "Lane Keeping Assist System," "Lane Following Assist," "Rear Cross-Traffic Collision Avoidance Assist," "Rear Occupant Alert," "Smart Cruise Control with stop & go" and "Safe Exist Assist."
More on higher strength steels
During the course of our research on the Seltos, we encountered a fun Kia video that shops can use to educate themselves, customers and insurers about the different types of steel.
It's related to the current-generation Kia Optima, which first came out in the U.S. for the 2016 model year with a body made up of more than 50 percent advanced high-strength or stronger steel. (The video came from Kia Global Media rather than Kia's U.S. PR, so it's possible the structure is a little different in the U.S. version.)
The film shows the difference between mild, advanced and ultra-high-strength steel behavior in a crash.
It also offers a reference point for nonmetallurgists to understand the strength of the extensive advanced-high-strength steel used throughout the body. According to Kia, a 1-square-millimeter thread of 590+ MPa wire would be strong enough that you could hang 132 pounds off it without the wire breaking.
More information:
"ALL-NEW 2021 KIA SELTOS BLENDS RUGGEDNESS AND REFINEMENT IN ENTRY SUV SEGMENT"
Kia, Nov. 20, 2019
"Sophisticated and Sporty: The All-New Kia Seltos" (international version)
Kia, June 20, 2019
Featured images: A 2021 Seltos SX is shown. (Provided by Kia)
Share This: