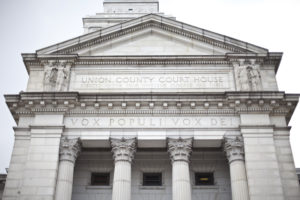 Collision repairers' lawsuit against New Jersey Manufacturers Insurance alleging steering-related violations may proceed, a New Jersey Superior Court judge ruled late last month.
Union County Superior Court Judge Alan Lesnewich's Nov. 22 decision gave no hint as to what he thought of either party's argument. He wrote simply that he denied NJM's motion to dismiss after "the Court having considered the papers submitted, opposition having been filed, Oral Argument having taken place on November 22, 2019 for the reasons set forth on the record on November 22, 2019, and for good cause shown."
Sam Mikhail, representing Quality Auto Painting Center (which did business as Prestige Auto Body), and BMR Automotive Service (also known as "Robbie's Automotive and Collision Repair") had sued NJM alleging injurious falsehood; tortious interference with prospective business advantage; and violating the state's Consumer Fraud Act, New Jersey Antitrust Act and New Jersey Civil RICO. It also sought injunctive relief forbidding NJM from such alleged "unlawful acts" in the future.
NJM has denied allegations and argued some "set forth improper legal conclusions." It also offered the affirmative defense that the case didn't merit class-action status.
"NJM does not ordinarily comment on pending litigation; however, the plaintiffs' accusations are baseless, and will be vigorously defended," NJM said in a statement Monday when asked about the case and a Sunday news release from the AASP-NJ attacking the company.
"At this point, we have rather significant positive action against NJM, including for violations of RICO and antitrust," plaintiffs attorney Joshua Bauchner of Ansell Grimm & Aaron said, according to the AASP-NJ. "We believe this is the first action against an insurer of this nature in New Jersey. We have some pretty substantial evidence regarding steering and the disparagement of the plaintiffs."
Plaintiffs seek class-action status to include all shops not on an NJM direct repair program who either fixed or tried to fix a vehicle NJM insured in the past six years and who saw NJM refusing to negotiate in good faith, trying to steer an insured or misrepresenting the shop's quality or price.
"This suit was brought on by the insurer because of greed and their unwillingness to pay a fair and reasonable amount to repair vehicles damaged as the result of a collision," Alliance of Automotive Service Providers of New Jersey Executive Director Charles Bryant said in a statement Sunday. "The insurer is dictating what it will pay rather than making all reasonable efforts to negotiate an agreed price to repair an automobile as required by the regulations governing fair claim settlement practices. … When a collision shop fails to surrender and take whatever the insurer wants to pay, the insurer engages in unlawful 'steering' activity by claiming that the shop is being unreasonable and overcharging; they then pressure insureds to have their vehicles repaired at specific 'preferred' repair shops that can afford to fix the vehicles at lower rates because of the high volume of work being steered to them. This type of suit has to happen because of the unwillingness of greedy insurers to work these issues out and pay fair and reasonable rates for the procedures now required to safely and properly repair vehicles on the roads today."
Failure to negotiate
The plaintiffs in Mikhail and BMR v. NJM accused NJM of failing to negotiate in good faith with Prestige Auto Body, which charges $65 an hour for mechanical labor "but is forced to cut its rate to $50.00 to meet Defendant's 'take it or leave it' pricing model."
The lawsuit stated NJM capped payment at $50 "for all labor time when repairing a vehicle regardless of the skill or experience of the mechanic, the location of the repair shop, the degree of difficulty involved with the repair, or any other factors which impact the fee charged per hour for mechanic time."
The same was the case on paint materials, with NJM refusing to budge from $32 per hour "even though the paint cost varies based on the type and color of paint used."
Shops could insist NJM calculated paint materials using Computer Logic, "a proprietary program which apparently only one employee of Defendant is permitted to manipulate, therefore a request to utilize the Computer Logic program can delay payment for months," according to the lawsuit.
Mikhail and BMR provided an example of an NJM Core Logic calculation the plaintiffs alleged was not reflective of the actual job.
Defendant itself submitted differing estimates for the purported "true cost" of labor and materials, including one on March 20,2017 for $459.55 which purported that Prestige should use exactly 22.59 ounces of base coat, 26.95 ounces of clear coat, 1 1.095 ounces of pre-paint solvent, 6.28 ounces of adhesion promoter, 14.23 ounces of sealer, 1.45 pieces of coarse sand paper, 4.25 pieces of finesse sand paper, a 0.32 piece of foam polishing pad, 0.22 ounces of hardener, a 0.16 piece of a wool buff pad, and exactly 18.7 feet of (1.5) to 2 inch wide tape.
Mikhail and BMR alleged that NJM "inordinately delayed payment for the Vehicle because Prestige pointed out the unfair charges, intentionally harming Prestige by requiring multiple supplements just to recoup amounts approaching fair value.
"Specifically, the repairs were completed in or around April, 2016, yet Defendant waited approximately one year to remit its insufficient payment to Prestige."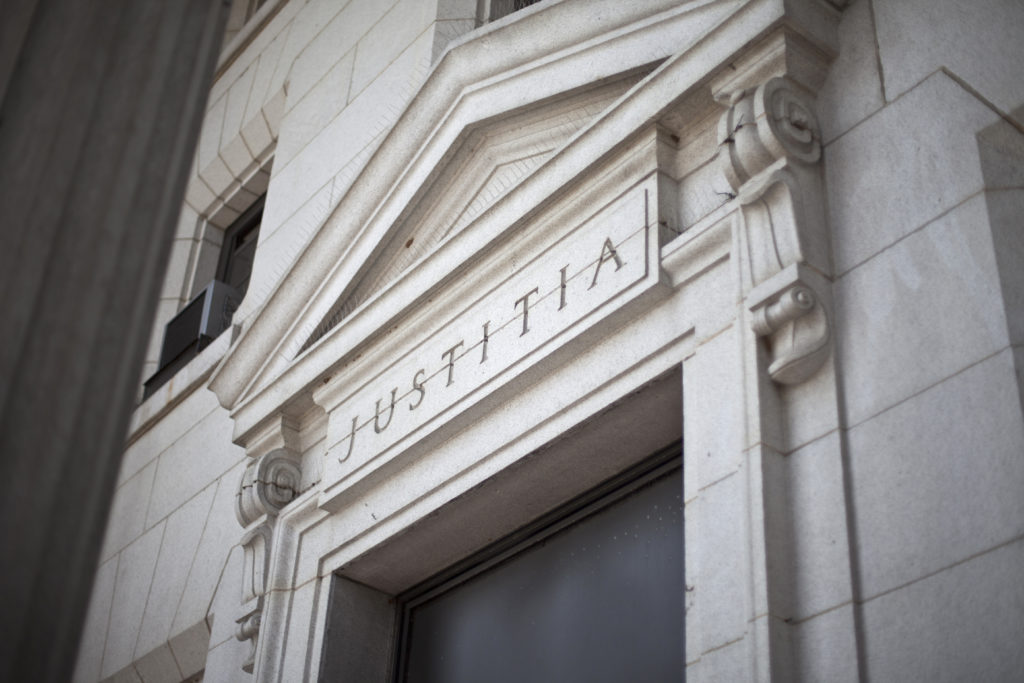 Shop choice
The plaintiffs also quoted New Jersey's "Shop Choice Rule," which demands, "The insurer must make all reasonable efforts to obtain an agreed price with the facility selected by the insured. The insurer may recommend, and if the insured requests, must recommend a qualified repair facility at a location reasonably convenient to the insured's motor vehicle who will repair the damaged motor vehicle at the insurer's estimated cost of repairs, but in either event the provisions of (g) below apply." (Emphasis plaintiffs'.)
The lawsuit alleged that NJM "knowingly and intentionally" failed to notify claimants they could use any shop they wished, and "refuses to recommend upon request a qualified repair facility at a location reasonably convenient to the insured's motor vehicle which will repair the damaged motor vehicle at the insurer's estimated cost of repairs."
NJM also allegedly "misrepresents to Insureds that Robbies and other targeted body shops are not on Defendant's 'preferred list of shops' — even though they are not permitted to have such a list and Insureds did not request a recommendation from Defendant," according to the lawsuit.
The lawsuit also accused NJM of misleading customers by telling them they would be on the hook for any difference between the final bill and what NJM wanted to pay "– without any negotiation
with the auto body shop."
The plaintiffs gave an example in which NJM allegedly "attempted to dissuade Insured #1 from utilizing Robbies, advising Insured #1 that Robbies charges more than Defendant pays for claim settlements and that Insured #1 would be responsible for any difference."
Yet at the end of the repair, NJM called the insured "not responsible for any difference in payment, establishing that Defendant's prior claim to the contrary was nothing more than a misrepresentation designed to steer Insured #1 away from a targeted body shop," the lawsuit states.
It offered another example in which NJM had told "Insured #2 on at least two separate occasions that (BMR) was no longer on Defendants 'preferred list of shops.' …
"Defendant provided Insured #2 the name of an alternative body shop that Defendant attempted to compel Insured #2 to utilize."
Insured #5 received allegedly a more egregious piece of steering, according to the lawsuit:
While Insured #5 was in Robbies' facility, Defendant attempted to steer Insured #5 to another auto body facility by falsely claiming that Body Shop #1 charges a $250.00 administration fee directly to insureds.
Robbies spoke with Defendant at that time, who admitted that a supervisor … provided a list of fictitious charges to agents to provide to potential Insureds.
This conversation was captured on a voice recording.
These fictitious charges are not Robbies' charges and are utilized by Defendant to attempt to steer Insureds to other auto repair facilities.
The AASP-NJ news release Sunday didn't paint life on NJM's direct repair program as that great either, at least in recent years.
"For the past five years, they were promising me some kind of increase [in the Labor Rate]," Robbie's owner Robbie Berman said regarding the DRP he'd participated in for more than 20 years, according to the AASP-NJ. "The last time they presented me with a contract, not only did they not give an increase, but they took things away. They told me that washing cars was a part of me doing business, and they cut back on sublets. Cars keep getting more technical, and employees keep getting more expensive. The cost of the cars keeps going up, but somehow the Labor Rate to repair them keeps going down."
Berman left the DRP in 2018, and the lawsuit presents at least three of its alleged steering incidents as occurring following that departure. (Which is ironic given 20-plus years of the facility being "'preferred'" right before that.)
More information:
"Class Action Suit Against New Jersey Manufacturers Insurance Moves Forward"
Alliance of Automotive Service Providers of New Jersey, Dec. 9, 2019
Featured images: The Union County, N.J., Courthouse is shown. (Starflamedia/iStock)
Share This: