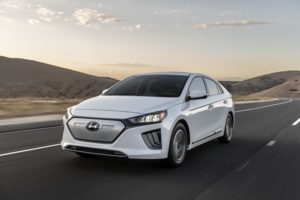 Hyundai on Tuesday announced global targets for electrification, autonomy, market share and margin over the next decade.
From a collision repair perspective, the plans for electrification and ADAS/autonomy may prove the most impactful.
Electrification
Structurally, Hyundai said it would launch a new modular electrical architecture in 2024.
"For cost innovation, the company will adopt a new global modular EV architecture to enhance efficiency and scalability of product development, starting with vehicles being launched in 2024," Hyundai wrote.
Honda also described more general plans to standardize parts and integrate platforms, moves which also would be noticed by collision repairers.
"An array of cost innovation programs – such as platform integration, standardized vehicle architecture, and commonization of parts – will help boost efficiency in the company's parts supply chain," Hyundai wrote. "Vehicle architecture processes will be optimized by region, and innovative manufacturing technologies will be implemented to further enhance efficiency and profitability."
Electric vehicles tend to be pricey for both companies and consumers, but Hyundai said it would pursue economies of scale.
"In particular, Hyundai will address vehicle electrification by first targeting younger demographics and enterprise customers with affordable battery electric vehicles (BEVs) to achieve economies of scale," Hyundai wrote in a news release. "By 2025, the company aims to sell 670,000 electric vehicles annually, comprising 560,000 BEVs and 110,000 fuel-cell electric vehicles (FCEVs)."
The OEM said it wants to be among the Top 3 manufacturers of battery and fuel cell vehicles by 2025.
Hyundai also said it would offer some sort of electric drivetrain (which for some OEMs can mean traditional hybrids like the Prius or plug-in hybrids like the Volt) on "most new models" by 2030.
"The goal is to electrify most new models by 2030 in key markets such as Korea, US, China, and Europe, with emerging markets such as India and Brazil following suit by 2035," Hyundai wrote.
Hyundai's Genesis luxury line will launch inaugural "fully-electric models" in 2021 prior to "expanding its electric lineup in 2024," the OEM wrote. "The high-performance N brand also plans to launch SUVs and EVs, further boosting Hyundai's competitiveness in electrification."
Hyundai in November promised to introduce six "alternatively fueled" sedans and seven SUVs by 2022. These would include the refreshed 2020 Ioniq Electric, Plug-in Hybrid and Hybrid and the next-generation 2020 Sonata Hybrid.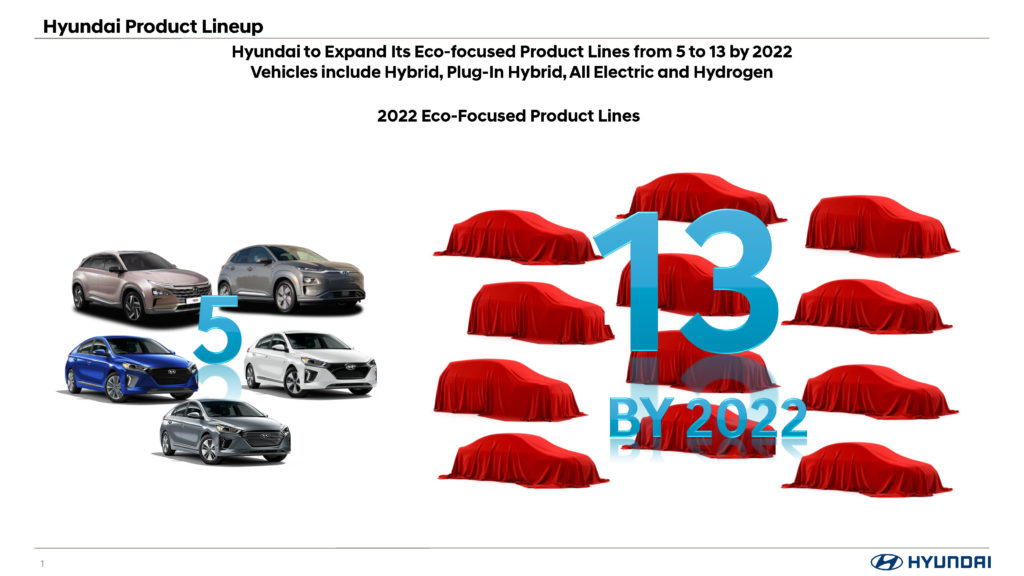 M.J. Bradley and Associates in May estimated that the cost of a battery has fallen from $1,000 per kiloWatt-hour in 2010 to $176/kWh this year. MJB&A said "general industry consensus" holds that at below $100/kWh, the cost to own an electric vehicle is identical to an internal combustion engine one — without any tax breaks. Analysts believe this will happen around 2025 — and that batteries will fall to $62-$72/kWh by 2030, according to MJB&A.
Fuel-cell electric refers to hydrogen-powered vehicles, such as Hyundai's 2019 NEXO. In November, Hyundai announced it won the International Truck of the Year Innovation Award for its Hyundai Hydrogen Mobility Solution, which includes a fleet of Xcient fuel cell heavy-duty trucks. Hyundai plans to sell 1,600 fuel cell heavy-duty trucks by 2025
Alternative fuels might bring new repair considerations.
Battery-electric vehicles might require more diligence and new precautions on the part of the collision repairer to protect the car and workforce. If you're planning on being in the industry on Hyundai's 2024-25 target dates — just four to five years away — it might behoove your shop to seek electrification-related education and equipment now.
Honda also discusses some interesting precautions for the fuel-cell version of its 2017 Clarity series in a newly revised Body Repair News. A big one involves welding — if it or any open flames are necessary, "the vehicle must be taken to an authorized Honda Clarity Fuel Cell dealer," Honda writes. For that matter, removing any high-voltage parts on a fuel-cell, battery-electric or plug-in hybrid Clarity must be done at an authorized dealer, according to Honda.
You also can't dry the hydrogen car in a paint booth exceeding 149 degrees (65 degrees Celsius) — a rule that also applies to electric-powertrain Claritys. Honda also demands you cover the exhaust pipe, ventilation ducts and air intake duct with tape before you dry the car in a heated paint booth.
Autonomy and ADAS
Repairers also may encounter a greater degree of advanced driver assistance systems on future Hyundais, which can reduce crash frequency and potentially even net severity while increasing repair complexity.
Hyundai said all models will offer "SAE Level 2 and 3, as well as Advanced Driver Assistance System (ADAS) for parking" by 2025.
SAE Level 2 autonomy right now is perhaps most famously represented by Tesla's Autopilot, but other OEMs offer the tech, with Cadillac's "hands-off" Super Cruise potentially the most robust.
The designation refers to a vehicle which can control its direction both forward and backward and side to side. Level 1 involves ADAS doing one of these things, but not both. (For example, adaptive cruise control without lane-keeping or centering-abilities, or the electronic stability control standard in cars since 2012.) However, the human is still always in charge of monitoring the road.
SAE Level 3 autonomy lets the driver quit paying attention temporarily — but they must be ready to be a fallback if the system encounters something it can't handle. Human nature and reaction time might make this a dangerous proposition in some cases.
Hyundai also wants to "develop a full autonomous driving platform by 2022 and begin mass production by 2024. Hyundai's plan to offer differentiated vehicle features to customers is expected to reduce incentive spending and improve customer perception of the brand. …
"In the US, car sharing and robotaxi service demonstrations will capitalize on the anticipated commercialization of autonomous vehicles of SAE Level 4 or higher."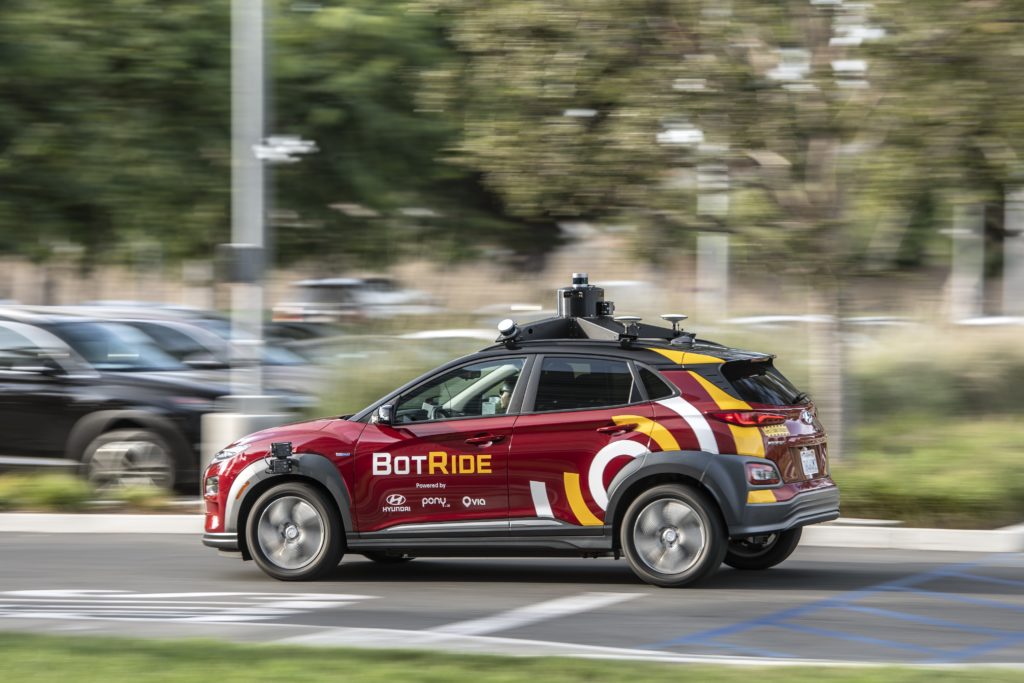 At Level 4, the human is permitted to completely check out and take a nap or watch TV in the car. They're not relied upon as a fallback driver. However, the car only can operate autonomously under certain conditions.
Hyundai in October announced it would launch BotRide, which would provide free rides in self-driving Hyundai KONA Electric SUVs starting in Nov. 4.
Other notable plans
Other elements of Hyundai's "Strategy 2025" may be relevant or simply of interest to body shops.
• First and foremost, Hyundai also might shake up things for the automotive aftermarket — possibly body shops and definitely mechanics — by expanding the services it manages and provides for customers.
"The company plans to leverage its existing customer base to provide services linked to vehicles, including maintenance, repair, financing, insurance, and charging," Hyundai wrote. "It will also make efforts to reach a broader group of customers with a more comprehensive range of services. Hyundai will build an integrated mobility platform that analyzes data from in and around the vehicle through car connectivity. Through an enhanced understanding of customers, the company will offer services tailored to the needs of customers in every aspect of their lives, including shopping, delivery, streaming, and multi-modal mobility services."
• The OEM also plans better quality control.
"An improved product mix, combined with competitive new models, will help reduce incentive spending, while pre-emptive quality control efforts will decrease quality-related costs," Hyundai wrote. "The company will also pursue increased investment efficiency for the Genesis brand."
• Hyundai had a 4 percent market share worldwide in 2018. It wants to take another percentage point from other OEMs by 2025.
"To meet this target, the company will address fluctuating demand in individual markets with regional flexibility and offer competitive mobility services," Hyundai wrote.
• Hyundai had established a 7 percent automotive operating profit margin goal by 2022. It now wants to reach 8 percent by 2025.
• Hyundai also wants to sell what it called a "Personal Air Vehicle" someday and it "will develop Urban Air Mobility (UAM) platform business by combining Personal Air Vehicle (PAV) and mobility services."
More information:
"Hyundai Motor Unveils 'Strategy 2025' Roadmap to Transition into 'Smart Mobility Solution Provider'"
Hyundai, Dec. 3, 2019
"Hyundai Autonomous Cars Hit the Streets in Irvine, California"
Hyundai, Oct. 25, 2019
Images:
The refreshed 2020 Hyundai IONIQ Electric is shown. It now has 170 miles of range. (Provided by Hyundai)
Hyundai in November promised to introduce six "alternatively fueled" sedans and seven SUVs by 2022. These would include the 2020 Ioniq Electric, Plug-in Hybrid and Hybrid and the next-generation 2020 Sonata Hybrid. (Provided by Honda)
Hyundai planned to start "BotRide," a free self-driving ride-sharing pilot, in Irvine, Calif., starting Nov. 4, 2019. (Provided by Hyundai)
Share This: