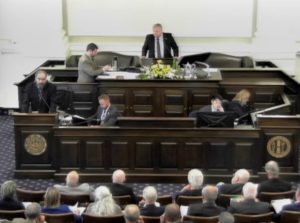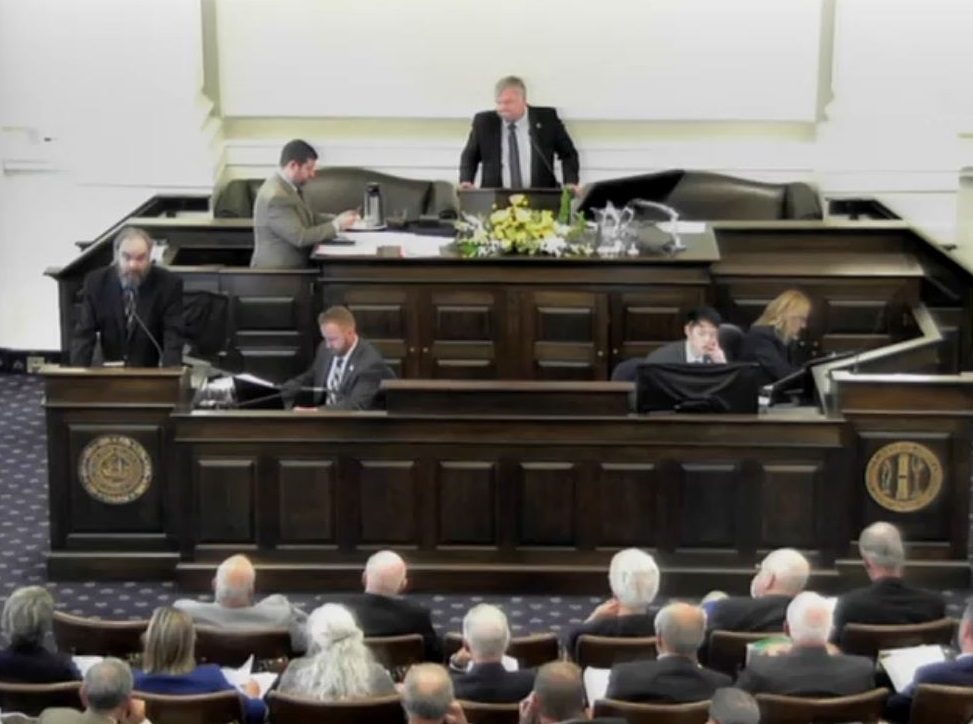 New Hampshire lawmakers have reintroduced a bill demanding insurers pay for OEM repair procedures except on parts.
House Bill 664 passed the Legislature easily in 2019, only to see opposition by Insurance Commissioner John Elias and a veto by Republican Chris Sununu that the House narrowly failed to override.
"It came really close," HB 664 sponsor Rep. Kermit Williams, D-Wilton, said Friday. "… We came within four votes."
Advocates are trying again this year with House Bill 1455, which is slated to be officially introduced Jan. 8, 2020.
Williams called it "pretty much the same bill."
Parts, calibration/scanning equipment exempt
HB 1455 would add into law:
No insurance company, agent, or adjuster shall knowingly fail to pay a claim to the claimant or repairer to the extent the claimant's vehicle is repaired in conformance with applicable manufacturer's procedures.  Notwithstanding any statements or recommendations contained in the manufacturer's procedures relative to the use of parts, governance of the use of any and all parts, in the course of an insurer-funded repair shall be solely dictated by RSA 407-D:3-a and not by a manufacturer's recommendations or procedures. …
(d)  In this paragraph, "manufacturer's procedures" means a manufacturer's written procedures, specifications, tolerances, and other technical requirements or instructions with respect to repairs.
Note that parts remain exempt, removing what appears to generate the most opposition to such bills.
Collision repairers and auto glass companies scanning or calibrating a vehicle also "Shall not be limited to tooling or equipment dictated or recommended by the manufacturer's procedures or specifications," potentially removing some opposition from the auto glass industry.
However, the auto or glass repairer still has to "calibrate an advanced driver assistance system meeting or exceeding the manufacturer's procedures or specifications."
If the shop isn't going to calibrate a vehicle or can't do it successfully, they must "inform the consumer that the vehicle should be taken to a vehicle manufacturer's certified dealership, a qualified automobile glass company, repair facility, or other qualified repairer capable of performing the calibration of an advanced driver assistance system that meets or exceeds the manufacturer's procedures or specifications."
The shop also must tell the customer "if a calibration of (an ADAS) system is required and if such calibration will be performed" before any auto glass repair or replacement.
HB 1455 also allows shops to get a second opinion on a "paint and materials estimate" so long as it's a source both shops and insurers use.
"If a repairer does not accept a paint and materials estimate proposed by an insurer, the insurer shall reimburse the repairer based on any third-party guidelines generally accepted by automobile repair shops and insurers, and used by the repairer," the bill states.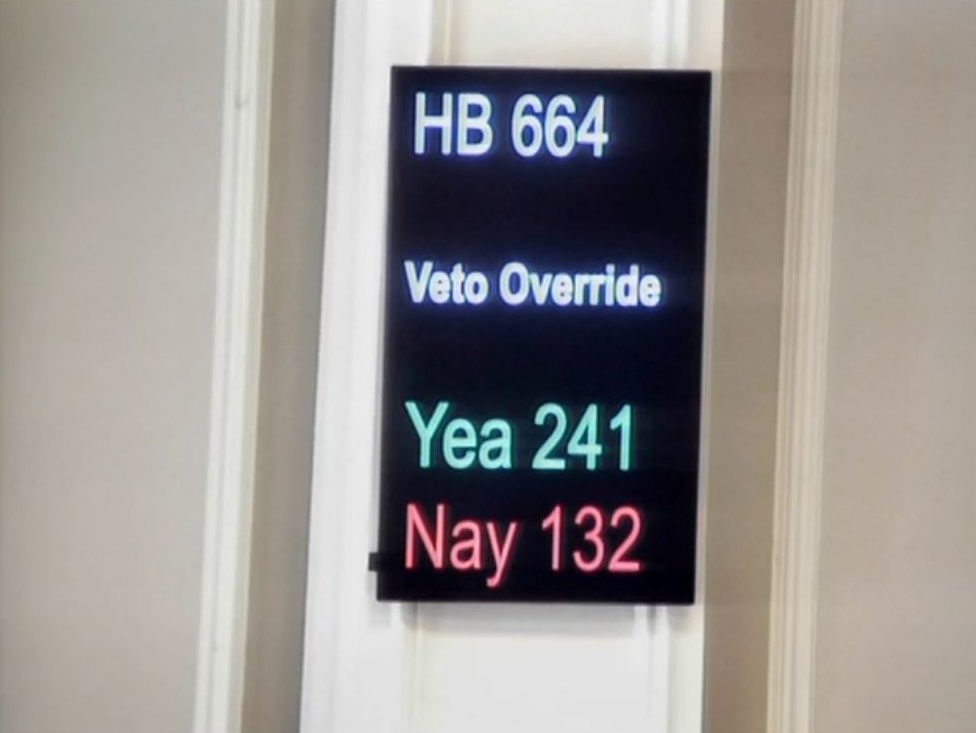 Better odds?
Asked why he thought the bill's chances would be better this year, Williams pointed out that the lead sponsor was a Republican, Rep. Kenneth Weyler, R-Kingston. Williams said this could demonstrate to Sununu that the measure was nonpartisan.
"I still don't understand why the governor vetoed it," he said.
Williams said some Republicans voted for HB 664 but refused to override Sununu's veto.
In all, four out of the bill's five sponsors to date are Republicans. Williams is the only Democrat.
Insurance Commissioner John Elias also came out against the bill in 2019 in a New Hampshire Union-Leader newspaper op-ed, prompting counterpoint op-eds from lawmakers and collision repairers.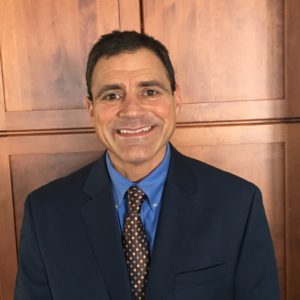 However, Elias announced his resignation effective Dec. 31 in a Nov. 25 letter to Sununu despite having more than three years left on his five-year term. He did not elaborate on his reason for leaving.
"This was an extremely different decision, but it is the best decision for my family," Elias wrote.
"The Department is in a much better place than when I started in 2016," he continued. "This has everything to do with the talented individuals working there.  They helped create a vision for the future.  This vision, which is now a reality, made the department nimble, more collaborated, very effective and service oriented."
"I would like to thank Commissioner Elias for his service to New Hampshire," Sununu said in a statement. "He has been instrumental in many initiatives across the state … and I wish him the best in his future endeavors."
New Hampshire would have a different insurance commissioner, and "hopefully" they'd "have a different perspective" for HB 1455, Williams said.
"There's no reason not to do this," Williams said. It was good for safety and small businesses, he said.
"We need to keep those repair shops solvent," he said.
Be heard: Contact information for New Hampshire lawmakers can be found here and here. Contact information for Sununu can be found here.
Images:
Rep. Kermit Williams, D-Wilton, spoke in favor of overriding Republican Gov. Chris Sununu's veto of House Bill 664 on Sept. 18, 2019. (Screenshot from New Hampshire House video)
The New Hampshire House on Sept. 18, 2019, failed to override Republican Gov. Chris Sununu's veto of House Bill 664, a bill requiring auto insurers to reimburse OEM repair procedures. (Screenshot from New Hampshire House video)
New Hampshire Insurance Commissioner John Elias. (Provided by New Hampshire Insurance Department)
Share This: