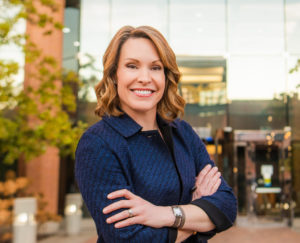 The top job at Enterprise Holdings will pass to a third generation of the Taylor family.
The parent company of the Enterprise, Alamo and National car rental chains and the collision repair platform Entegral (formerly ARMS) on Wednesday announced it had promoted President and Chief Operating Officer Chrissy Taylor to CEO.
Taylor, who will retain the title of president, will succeed retiring CEO Pam Nicholson on Jan. 1, 2020.
It's a rare example of a woman-to-woman CEO handover at a company Enterprise Holdings' size.
Nicholson was No. 23 on Fortune's 2019 Most Powerful Women list, and Enterprise in 2018 was No. 13 on Forbes' America's Largest Private Companies at $24.1 billion in revenue and 100,000 employees. Citing Enterprise data, Fortune on Wednesday put the company's 2019 revenue at $25.9 billion.
If Enterprise were publicly traded, it'd be on the 2019 Fortune 500 — and not that far off from the Fortune 100.
"Taylor will become one of the highest-ranking women among the world's largest travel companies and one of the top female CEOs across all industries, based on company revenue," Enterprise observed Wednesday.
The transition also returns the CEO seat to a member of the Taylor family.
Nicholson, who has been CEO since 2013, was the only non-Taylor CEO. The 62-year-old company had previously been led by Taylor's grandfather, Jack, and father, Andy.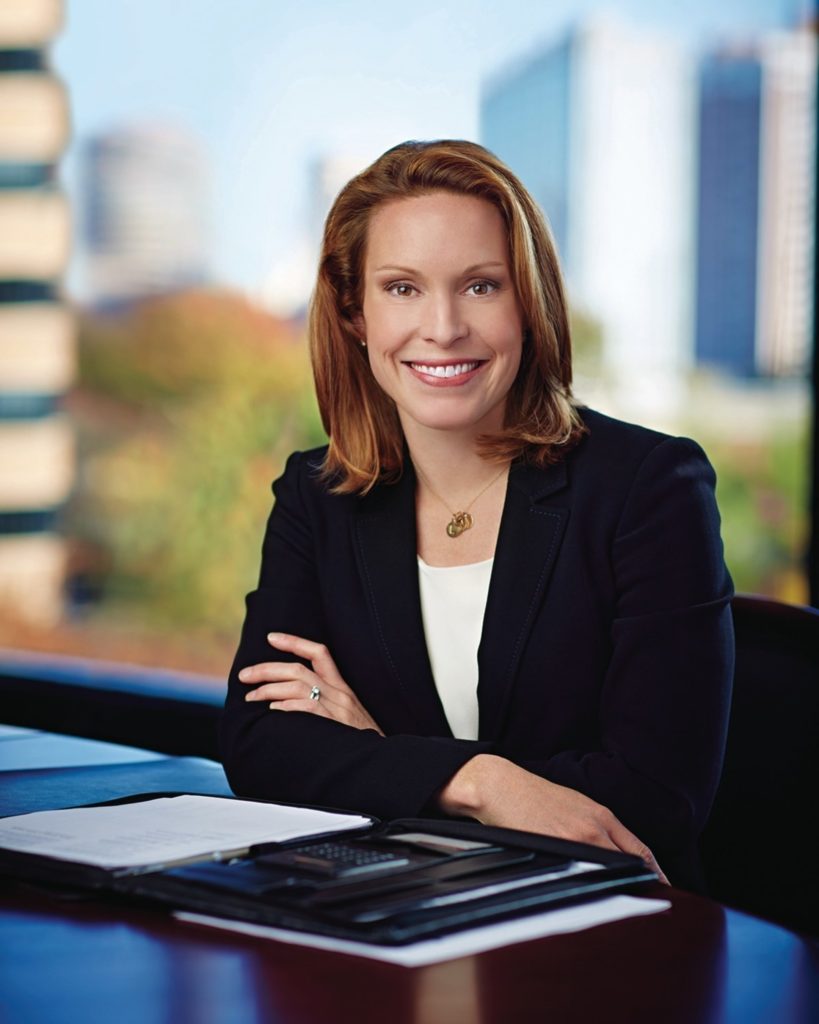 "With her hands-on and diverse experience at all levels of the company, Chrissy is well prepared to take Enterprise into its next era of success," Executive Chairman Andy Taylor said in a statement. "Grounded in our founding values, she has unmatched passion and a strong vision for the company's next chapter. Chrissy has the full support of the board and the family."
Chrissy Taylor will run global strategy and operations for the multifaceted company. Goals including building on the company's core but also redefining transportation.
"It is an incredible honor to be named CEO and lead our talented team of employees," Taylor said in a statement. "I'm grateful for the outstanding leaders who have entrusted me to build on their accomplishments and fully committed to ensuring the business is successful for another 62 years and beyond. I look forward to working with our team to not only evolve with the mobility industry but also to help shape it, finding new and innovative ways to make travel easier and more convenient for customers."
Taylor became president this year and had served as COO since 2016.
"Chrissy has brought a winning combination of intelligence, energy and a tremendous work ethic to every challenge she has taken on in her 15-year car rental career," Nicholson said in a statement at the time of the 2016 promotion. "There's no doubt Chrissy will continue to do great things for our company and our customers."
Nicholson in 2016 also noted the company's growth and attributed some of it to Taylor.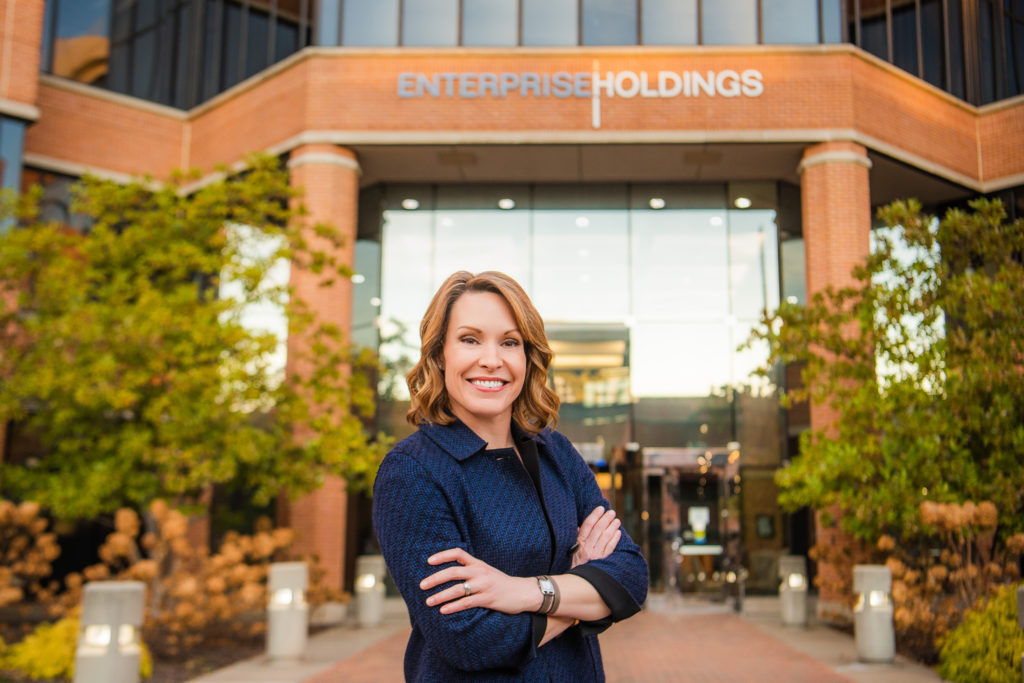 "Chrissy also helped grow luxury car rental to more than 30 locations and strengthen the company's portfolio of urban mobility alternatives, including car sharing and vanpooling," Nicholson said in a statement then. "And she launched a program extending business hours that has driven a strong increase in the competitive local car rental market."
She started her career at the Enterprise Rent-A-Car Management "working in the field at several different rental locations," according to Enterprise Holdings.
"Just like everybody else in our upper management, I started behind a rental counter," Taylor told Fortune in an article Wednesday. "I worked my way up in various roles, learning the job by doing it: washing cars, picking up customers."
In 2003, she began overseeing regional operations for the company before moving to London in 2006 to develop the company's business in the United Kingdom, Germany and Ireland.
In 2010, she earned an executive MBA from Washington University in Saint Louis and worked on the financial restructuring of Enterprise Holdings' fleet management. Prior to becoming the COO, she was senior vice president of North American operations.
"Chrissy is the epitome of the Enterprise culture – always customer first, with a dedicated focus on team work," Enterprise board member and nominating committee Chairman David Kemper said in a statement. "It's been a pleasure to watch her evolve into the strong and thoughtful leader she is today; she will be a terrific CEO."
More information:
"Chrissy Taylor Named Chief Executive Officer of Enterprise Holdings"
Enterprise Holdings, Dec. 11, 2019
"Enterprise Scion Chrissy Taylor to Become Car Rental Giant's CEO"
Fortune, Dec. 11, 2019
Images:
Enterprise Holdings Chief Operating Officer Chrissy Taylor, pictured, will succeed retiring CEO Pam Nicholson effective Jan. 1, 2020. (Provided by Enterprise Holdings)
Enterprise Holdings released this photo of Chrissy Taylor at the time of her 2016 promotion to chief operating officer. (Provided by Enterprise Holdings via PRNewsFoto)
Share This: