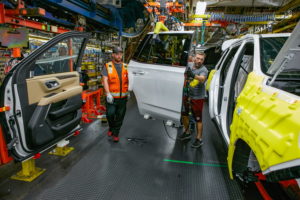 General Motors last week said the next-generation 2021 Chevrolet Tahoe and Suburban will sport aluminum hoods, tailgates and doors and ought to feature greater manufacturing precision.
The OEM outlined the body changes for the popular SUVs amid a Dec. 10 discussion of upgrades to the Arlington, Texas, plant building them.
"The previously announced investment of more than $1.4 billion for the plant includes a new, 1-million-square-foot body shop and a 600,000-square-foot expansion of the paint shop, along with new, high-precision camera- and laser-based inspection systems that offer more sophisticated quality checks for the segment-leading SUVs," Chevrolet wrote. (Find out more about what the paint shop upgrade means here.)
The news mean you'll need aluminum training and equipment to properly fix those "segment-leading SUVs." Of course, you should have had all of this anyway if you were planning on fixing the even more popular aluminum-and-steel Chevrolet Silverado/GMC Sierra properly.
GM has sold nearly 122,000 Tahoes and Suburbans in the first nine months of the year. The 2021 Tahoe and Suburban will reach dealerships in "mid-2020," Chevrolet wrote.
'Exceptional precision'
GM said upgrading the body shop at the Arlington plant permitted the construction of the Surburban and Tahoe's "integrated front-end assembly that is welded to the rest of the body, rather than bolted on later in the assembly process. This improves the visual quality with improved flushness of the front-end body panels with the rest of the body."
Other upgrades should also improve the build quality of these vehicles, according to GM.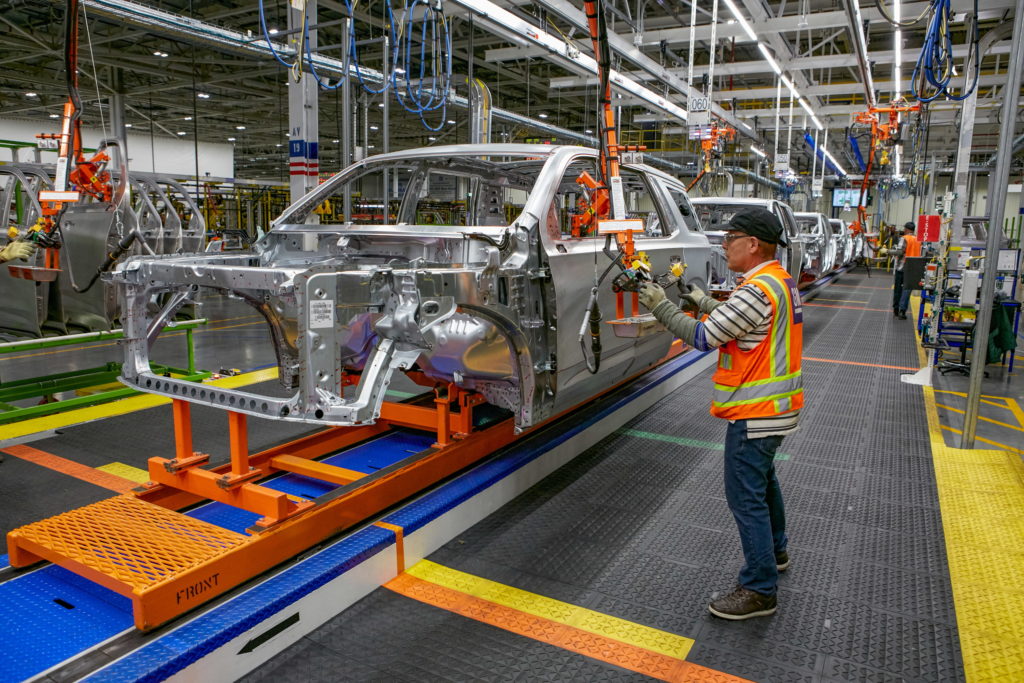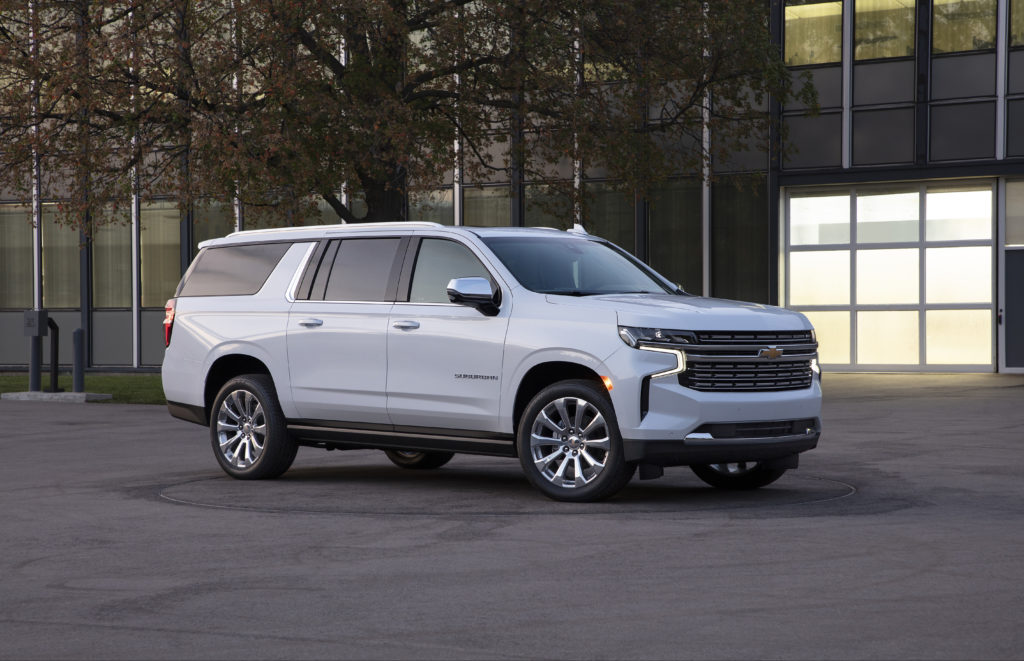 According to Chevrolet, the revamped plant permits "exceptional precision." Upgrades include:
• All-new robots — 1,450 of them — including the latest six-axis robotic systems, that nearly double the number from the previous body shop, to optimize efficiency and quality
• Automated vision-system-based dimensional and parts placement stations that use cameras and lasers to more accurately locate body components for assembly and ensure dimensional accuracy prior to welding for proper gaps and flushness
• Non-contact inspection systems that accommodate temperature fluctuations and other variables in the plant, improving consistency and accuracy
• Cameras and laser scanners to locate points in body panels that must be pierced for fasteners, contributing to more precise panel alignment during assembly
• A laser-based quality audit system that uses robot-mounted Leica scanners to quickly produce color maps of assembled bodies to ensure dimensional accuracy (Minor formatting edits. Emphasis ours.)
Repairers will need to adhere to the GM repair procedures and make sure to properly measure the vehicles or risk delivering cosmetic as well as structural flaws.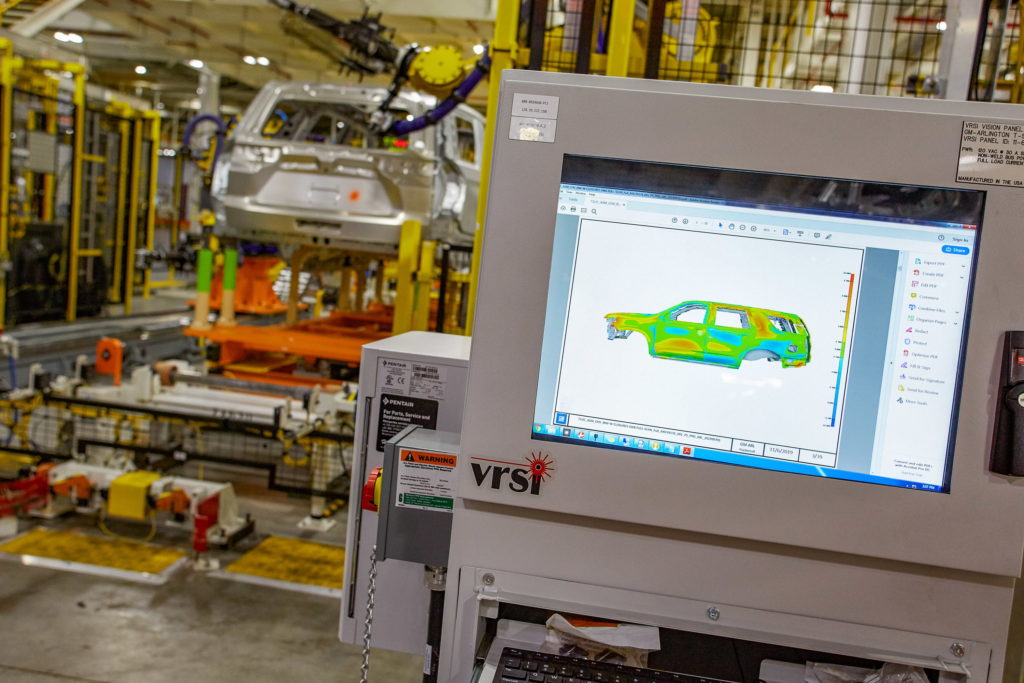 Suspension
Structurally, Chevrolet said the 2021 Tahoe and Suburban would include a "stronger body architecture," offer an option for a panoramic sunroof, and feature a "new underbody structure designed for the Tahoe and Suburban's independent rear suspension."
"The independent multilink rear suspension fundamentally transforms the driving dynamics of the Tahoe and Suburban, allowing each rear wheel to handle road conditions separately to dramatically enhance ride quality, steering responsiveness and overall driver control, compared to the previous live axle design," Chevrolet wrote in another Dec. 10 news release.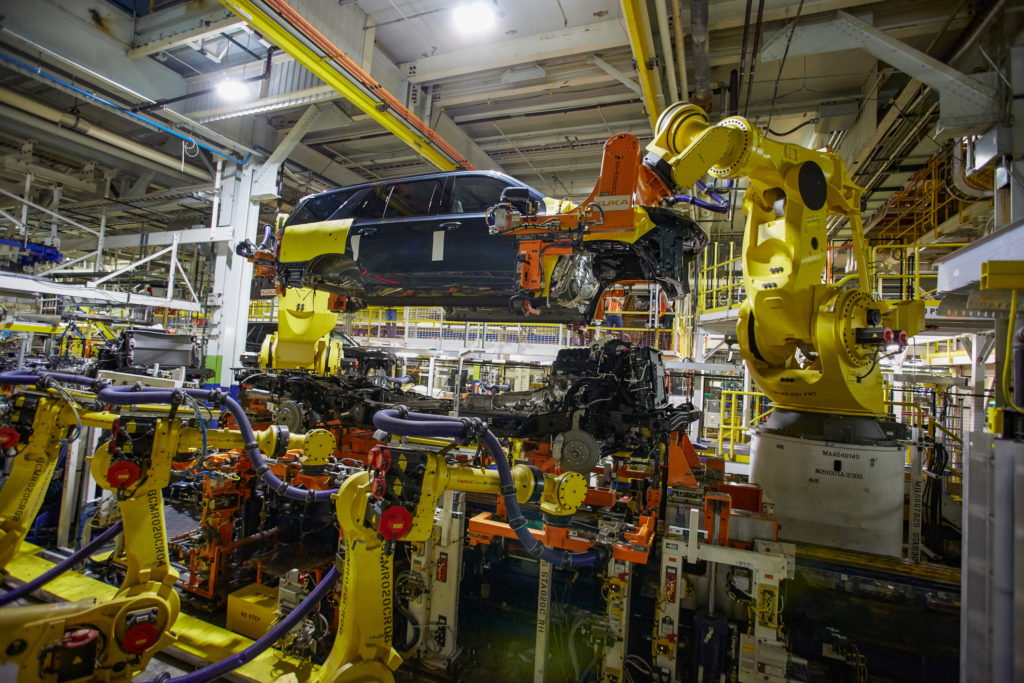 "Tahoe and Suburban's new multilink independent rear suspension, which is composed of three lateral arms, a large longitudinal arm, coil springs and a robust stabilizer bar, offers the ride sophistication and isolating characteristics typically associated with smaller vehicles, but scaled for the superior capability requirements of full-size SUVs."
Magnetic Ride Control — standard on the Premier and High Country trims and optional on the Z71 version — adds additional complexity.
"It is one of the fastest-reacting damping systems in the industry, using sensors to continually 'read' the road and alter the damping rate of the shocks almost instantly. It reacts much faster than traditional shock absorbers to reduce bouncing, body roll and vibrations that can often resonate in a large SUV."
Chevy will also offer an Air Ride Adaptive Suspension option for the High Country and Z71. It "delivers automatic load-leveling and ride-height adjustment," and drivers can manually raise it or implement a setting to automatically lower it when parked.
Electronics
The vehicles ought to have a boatload of wiring and ADAS to contend with. GM said the SUVs are built using the "latest digital vehicle platform that supports more advanced safety features, the capability for over-the-air updates and future technology add-ons."
GM in May said it would roll out a new electronics architecture on the 2020 Cadillac CT5 and bring it to most of GM's vehicles worldwide by 2025.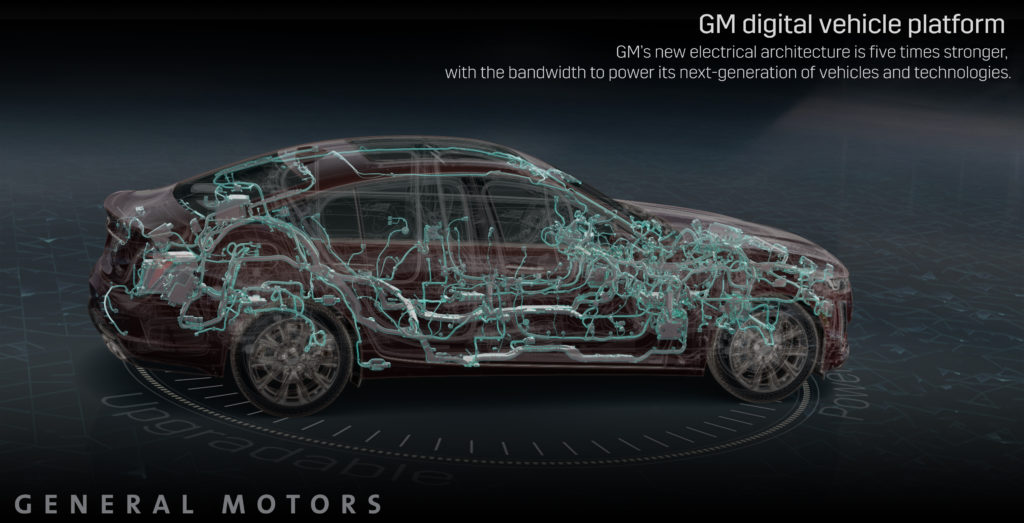 In terms of ADAS, autobraking will be standard on all Tahoes and Suburbans. Other standard ADAS features include a following distance indicator, rear parking warnings, hitch guidance, pedestrian autobraking and headlights automatically switching between high and low beams.
Other items possibly of interest to collision repairers:
The load floor is lower, and the second-row seat can now slide.
GM says the vehicles have a "Restraint system with driver inboard seat-mounted side-impact airbag."
LED headlights and taillights are standard. GM says the headlights "require a new, automated alignment procedure" at the factory.
The vehicles have automatic grille shutters for highway aerodynamics.
The Premier and High Country trims have dual exhausts.
The vehicles offer six trim levels, so make sure to pursue build data to avoid overlooking important standard and optional features.
A 15-inch head-up display is standard on the High Country trim and an option on the Premier.
A 10-inch dash infotainment touchscreen is standard. There's also a package offering rear-seat touchscreens.
The fascias and/or grilles are unique on the High Country, Z71 and RST trims.
More information:
"LATEST MANUFACTURING TECHNOLOGIES DRIVE PRODUCTION AT GM'S UPDATED ARLINGTON ASSEMBLY PLANT"
Chevrolet, Dec. 10, 2019
"CHEVROLET INTRODUCES ALL-NEW 2021 TAHOE AND SUBURBAN"
Chevrolet, Dec. 10, 2019
General Motors OEM repair procedures
General Motors list of tools and equipment requirements for certified shops
Images:
A 2021 Chevrolet Tahoe receives an aluminum door at General Motors' upgraded Arlington, Texas, factory. (Copyright General Motors)
The 2021 Chevrolet Tahoe and Chevrolet Suburban will feature an "integrated front end assembly." (Copyright General Motors)
The 2021 Chevrolet Suburban is shown. (Copyright General Motors)
Robotic laser scanners will examine the bodies of the 2021 Chevrolet and Suburban for tolerance analysis. (Copyright General Motors)
The 2021 Chevrolet Tahoe's body is joined to its frame at the SUV's Arlington, Texas, factory. (Copyright General Motors)
General Motors' new electronics platform will debut on the 2020 Cadillac CT5 and expand to most of GM's vehicles worldwide by 2023. (Copyright General Motors)
The 2021 Chevrolet Suburban is shown. (Copyright General Motors)
General Motors President Mark Reuss appears at the reveal of the 2021 Chevrolet Suburban and Chevrolet Tahoe on Dec. 10, 2019. (Jeffrey Sauger for Chevrolet/Copyright General Motors)
The independent rear suspension on a 2021 Chevrolet Suburban is shown. (Copyright General Motors)
The Air Ride Adaptive Suspension on a 2021 Chevrolet Suburban is shown. (Copyright General Motors)
The optional head-up display and the standard touchscreen on a 2021 Chevrolet Suburban is shown. (Copyright General Motors)
Inspection occurs on a General Motors Arlington, Texas, underbody sealing line. (Copyright General Motors)
A new 1-million-square-foot body shop at the General Motors Arlington, Texas, factory is tasked with building the 2021 Chevrolet Tahoe and Suburban. (Copyright General Motors)
An independent rear suspension is installed on a 2021 Chevrolet Tahoe at GM's Arlington Assembly plant. (Copyright General Motors)
The frame for a 2021 Chevrolet Tahoe is seen at GM's Arlington Assembly plant. (Copyright General Motors)
Stamped body panels sit at General Motors' GM's Arlington, Texas, factory. (Copyright General Motors)
GM's Arlington, Texas, factory has 1,400 new robots. (Copyright General Motors)
General Motors workers at the company's Arlington, Texas, plant inspect the 2021 Chevrolet Tahoe body before it receives paint. (Copyright General Motors)
Share This: