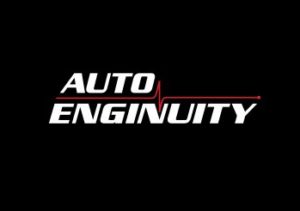 Calling the company "widely used in the US collision scanning market," Drew Technologies announced Friday it had acquired AutoEnginuity for $20 million.
"Their broad coverage and diagnostic depth represent an interesting growth potential for Opus IVS," Drew, a subsidiary of Opus IVS and a fellow scan tool manufacturer, wrote in a news release.
AutoEnginuity brought in $4 million worth of revenue in 2019, with earnings before interest, taxes, depreciation and amortization of about $2.3 million, according to Drew.
Drew said it paid AutoEnginuity $10 million and would pay $5 million each of the next two years. It also might kick in more money over the next five years "depending on performance of the AutoEnginuity business."
Anyone your shop dealt with at AutoEnginuity should be sticking around, according to Drew. "AutoEnginuity management signed multi-year employment agreements; all staff are expected to continue working under the Opus ownership," the company wrote.
"I want to express a warm welcome to the employees at AutoEnginuity," Opus CEO Lothar Geilen said in a statement. "We are looking forward to having the AutoEnginuity employees become a part of the Opus family"
Drew said Mesa, Ariz.-based AutoEnginuity covers 56 OEMs brands, "including all important U.S., European and Asian brands." AutoEnginuity's website describes its capabilities as extending to companies like Ferrari and Lamborghini as well as more mainstream brands.
"We are excited about the acquisition of AutoEnginuity due to the company's status as a leader in multi-brand advanced automotive diagnostics and it being widely used in the US collision scanning market," Geilen said in a statement. "We see a great fit with our existing products and services in the Opus IVS division. Building on Autologic's European diagnostics technology and support services, Opus IVS can now expand its products and services lineup to cover all brands within the US market."
AutoEnginuity's website references attempts to support collision repairers.
On March 19, 2018, the company announced Giotto Version 16.1, noting, "With this release we pushed the new MY schedule from Q3 / Q4 to the Q1 / Q2. This accelerated schedule will help our collision facilities and health check customers get the coverage they need–as soon as they need it."
On Feb. 21, 2017, AutoEnginuity wrote that Giotto 15.1 "introduces more collision-specific support for BMW, Honda / Acura, and Toyota-family vehicles. With this update the technician can now calibrate cameras, radar solutions, sonar, and other collision prevention devices. Other collision specific updates include odometer and timestamps for trouble codes."
That AutoEnginuity timeline of announcements also reveals how scanning mattered even back in the days when the company was boasting its software worked on Palm devices.
The first item on the AutoEnginuity news lineup dates back to 2003. In 2007, it's talking about offering "steering angle sensor calibration and sensor support" for Nissans and more airbag support. In 2009, the company was apparently featured in Autobody News.
"As Opus IVS continues to expand its products and coverage into new markets, AutoEnginuity will allow greater vehicle coverage and support for more diagnostic platforms," Opus IVS division President Brian Herron said in a statement. "By adding the AutoEnginuity diagnostic coverage to our DrivePro platform, Opus IVS repair customers will soon have more capability. Leveraging AutoEnginuity diagnostic coverage will solidify the DriveCrash platform as a technology leader for the U.S. collision scanning industry."
More information:
Opus via PR Newswire, Jan. 3, 2020
Featured image: The AutoEnginuity logo is shown. (Provided by AutoEnginuity)
Share This: