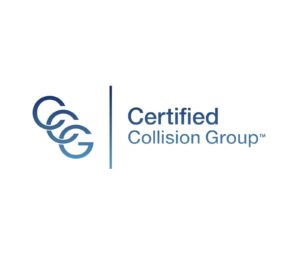 Auto body repair banner network Certified Collision Group announced last month it had grown 35 percent in 2019 to support more than 400 collision repair companies.
CEO Tom Matlack on a media teleconference Dec. 17, 2019, called CCG the highest-quality network in the industry by a "long shot," and nothing like "quote-unquote competitors."
Each of the 164 independent collision repairers who joined the network in 2019 had to hold at least one OEM certification as the price of admission, and Chief Operating Officer Marty Evans said they need to be I-CAR Gold or better too.
With the market coalescing around OEM certifications, "we have the affiliates to live up to those commitments," CCG insurance services group Senior Vice President Chris Sestito said.
Shops must also have been referred by a CCG shop, a vendor or an insurer, according to affiliates services group Vice President Bob Cornelius.
"We do not cold-call," Chief Operating Officer Marty Evans said. If you're not referred, "we don't have a conversation," he said. Cornelius said the parties referring shops know what CCG wants and send it the top 10-15 percent.
He said CCG also vets shops, examining items like history in the market, any direct repair program affiliations, length of rental and customer satisfaction.
The company noted that four CCG affiliates recently won national awards. Dalton Collision received the I-CAR Russ Verona Memorial Award, and Eurotech Refinishing and Collision won VeriFacts' Outstanding Shop of the Year. The same VeriFacts award ceremony honored Chris Sandoval of Car Crafters for outstanding craftsmanship as an advanced materials technician and Dave Hoehler of Mahnke Auto Body for outstanding craftsmanship as a paint and refinish technician.
Matlack said CCG had a unique business model that it felt had "particular power."
CCG's banner business model offers a potential path for independents to remain competitive but independent amid a consolidating industry. It's a "very, very viable option" for independents to achieve scale without owning multiple locations themselves, Evans said.
"Our goal is to level the playing field," Evans said. He called CCG a low-cost and unintrusive means of doing so.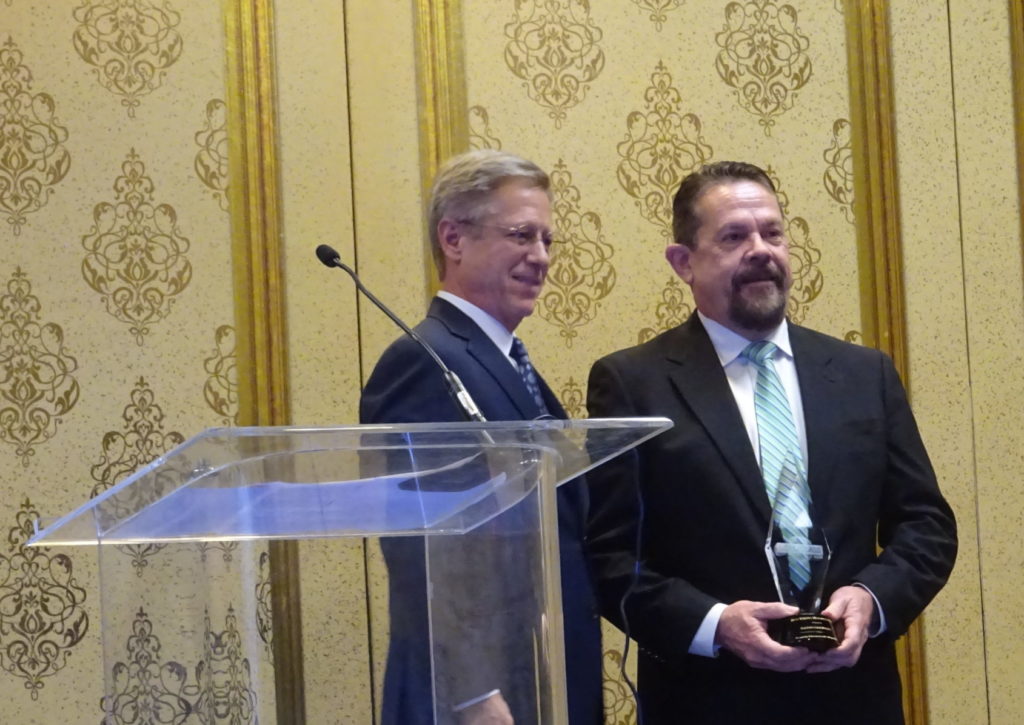 Matlack said CCG started a little more than three years ago, growing slowly before it "exploded." He said it spoke to the "absolute desire" by the highest-quality independents who don't wish to sell but see a competitive threat. "We are that answer," he said.
A shop pooling its buying power with 400 other CCG businesses can potentially command major discounts from any vendors the banner has a relationship with.
CCG procurement Vice President Ernie Laky said affiliates can leverage the banner to solve vendor headaches too. If a repairer experiences service issues with a vendor and can't get it resolved, CCG has the corporate contacts to have someone higher up the vendor's food chain address the problem, according to Laky.
Laky said "I deal with that' off and on "week after week."
The company has relationships with more than 50 vendors. It added five in 2019 and successfully renewed the 23 which were set to expire in 2019.
We asked if the company's 400-plus affiliates were enough to reach the maximum vendor discount possible for the industry — the kind commanded by a national MSO or franchisor. For example, LKQ CEO Dominic Zarcone said in February 2019 that Caliber and ABRA "already get our largest discounts, if you will" and he didn't anticipate changes after their merger.
"We believe our procurement program is already 'best in class' but we are always working at refining terms in every category to ensure our members are being represented well," Evans said in a statement. "Our model is very differentiated in this space in the way our rebates and discounts are shared back to our affiliates."
Evans called vendor relations one of two key elements driving CCG. The other was insurance relations, he said.
Sestito said he works with insurers to determine where they have a need for a shop, and Matlack said the company can bring the top performers to a carrier.
According to Evans, CCG's shops participate in both traditional direct repair program arrangements and the newer trend of performance-based agreements.
"We look to add agreements for our affiliates in both categories, largely determined by market needs," Evans said in a statement. "We do participate in performance based agreements today and look forward to additional agreements of this type as our carrier partners evolve."
We asked about the seeming incompatibility between insurer program requirements and the OEM certifications CCG demands affiliates carry.
"While the common perception is as you state, 'certification and a DRP simply aren't compatible' we would not agree with a blanket statement like that," Evans said in a statement. "Our affiliates are fully vetted on performance criteria to ensure efficient and proper repairs are being completed.  Sure, there are claims wherein the successful completion of repair is not possible under these metrics so managing every claim is critical."
Images:
The Certified Collision Group logo is shown. (Provided by CCG)
Left, I-CAR CEO John Van Alstyne poses with Dalton Collision President Jerry Dalton on Nov. 6, 2019, after presenting the Russ Verona Memorial Award to the Certified Collision Group-affiliated  shop. (John Huetter/Repairer Driven News)
Share This: