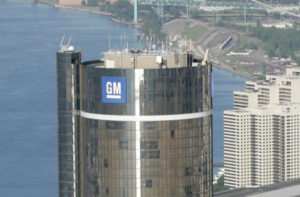 General Motors' "Electronic Minimum Resale Price" policy launched Jan. 1, affecting more than 30 air conditioning compressor, fuel pump module and oxygen sensor SKUs combined as of Tuesday.
The policy might prevent GM parts vendors from undercutting others with heavily discounted prices, fostering a price erosion which could affect collision repairers and mechanics' revenue as well. GM noted that a retailer dumping parts too cheaply could also affect the OEM's branding.
"GM is deeply focused on strengthening GM Genuine Parts and ACDelco parts brands and this policy is intended to further strengthen our parts brands with our customers and sellers," GM Customer Care and Aftersales general director Mark Drennan said in a statement. "The policy is set to ensure confidence in our products and services while positioning our original equipment parts brands in the fast-growing online marketplace."
GM in announcing the eMRP policy said only a "limited number of parts" would be affected, and the relatively small and focused pool of GM/ACDelco later revealed would seem to make good on the earlier promise.  The lowest price on the list involves a $15.80 floor for an oxygen sensor; the highest belongs to an AC compressor GM wants sold no lower than $324.32.
"CCA has found that allowing any Reseller to sell its Products at a price level that is below the Electronic Minimum Resale Price ('EMRP') undermines the brands, reputation, and image of General Motors and CCA, as well as discourages other Resellers from investing in the growth of CCA's product lines and from providing the best possible customer service," GM wrote in the formal "eMRP" policy released late last year.
GM said the policy applies to anyone who buys parts from the OEM's Customer Care and Aftersales and does business "on e-commerce or internet channels of sale … By way of example, the Channel includes sales made through a publicly accessible website, internet-based platform, or smartphone application."
It also applies to anyone buying parts from that "Reseller" and selling them online, according to GM.
"This EMRP policy applies to all levels of the value chain through which a Product is sold in the Channel," GM writes in the policy. "For example, if a Reseller sells a Product to a customer or distributor for sale in the Channel, this policy applies to all e-commerce sales made by that customer or distributor on a publicly accessible website. CCA reserves the right to (a) hold a Reseller responsible for violations committed by a customer or distributor to which it has sold Products for resale in the Channel, or (b) to refuse to sell Products that are intended to be resold to a customer or distributor that has violated this EMRP policy."
Christine Kunde of GM Customer Care and Aftersales communications confirmed that these definitions of e-commerce and value chain wouldn't be so broad to encompass electronic communications between a mechanic or body shop and the customer during an actual repair. We had asked her about the hypothetical of a mechanic selling a part at cost or below the eMRP to a customer agreeing to the transaction in a text message — arguably, an electronic transaction.
"Correct, this policy applies to eCommerce transactions and does not apply the type of 1:1 transaction described above, despite the electronic (text message) component," she wrote in an email.
At the end of the day, a vendor is still technically free to sell stuff for whatever price it likes, according to GM.
"CCA is not establishing, controlling, or attempting to establish or control the resale prices of the Products," GM wrote in the eMRP. "Instead, CCA is announcing a unilateral policy that, in CCA's judgment, protects the value of its brands consistent with the above Purpose section. On a product-by-product basis, CCA will unilaterally announce the EMRP policy for a listed Product through a written price list (an 'EMRP Price Sheet') that will be provided to Resellers by CCA. This EMRP policy does not constitute an agreement between any Reseller and CCA. Each Reseller is independently free to choose whether to comply with this policy. CCA neither solicits, nor will it accept, any assurance of compliance with this policy from any Reseller. This policy is not negotiable and will not be altered for any Reseller. No CCA employee or agent is authorized to modify, interpret, or grant exceptions to this policy. No person has the authorization to solicit or obtain agreement of any Reseller to this policy, and any such agreement is invalid."
That said, GM also retains the freedom to take action against such violations. The eMRP agreement states that dealerships curious to know the consequences for deviating from the pricing rules or committing a certain number of violations "should consult GlobalConnect. Other Resellers should consult Electronic Parts Information Center ('EPIC')."
Asked to elaborate on what penalty GM would impose on a dealer, Kunde replied, " GM Dealers and ACDelco distributors have specific enforcement actions for violations that are available to them via internal GM customer communications sites."
The penalties for parties further down the food chain are more clear. GM can stick them on a blacklist and treat any sales to them as violations of the eMRP. According to the eMRP:
CCA has determined that particular persons or entities are engaged in sales practices that undermine the value of CCA's brands. Therefore, in addition to the violations set forth above, unless a Reseller is expressly authorized or directed by CCA in writing, it will also be a violation of this policy for a Reseller to sell, offer to sell, or provide Products to any entity or individual listed on Non-Authorized Customer List created by CCA that is provided to Resellers. For purposes of this EMRP policy, a "NonAuthorized Customer List" means any written notice from CCA that states (a) one or more individuals or entities are not authorized by CCA to promote or sell the Products, or (b) CCA has revoked the authorization of a Reseller to promote or sell Products to such individuals or entities. CCA will list individuals or entities on a Non-Authorized Customer List in its sole discretion and will not negotiate with Resellers regarding whether an entity or individual should or should not be listed on a Non-Authorized Customer List. Entities listed on the Non-Authorized Customer List shall not receive CCA data or marketing support. Resellers shall not provide CCA data or marketing support to an entity listed on the Non-Authorized Customer List or cause such data or marketing support to be provided to such an entity.
The Supreme Court in its 2007 Leegin Creative Leather Products v. PSKS ruling held 5-4 that a manufacturer had the right to set vertical price restraints, overturning the 1911 decision in Dr. Miles Medical Co. v. John D. Park & Sons.
Manufacturers don't get carte blanche; the Court found that instead of a blanket ban on such restraints, their actions were "to be judged by the rule of reason" for violations of the Sherman Act.
PSKS, which did business as Kay's Kloset, had been marking down Brighton accessories 20 percent in response to nearby retailers.
"Kay's Kloset contended it placed Brighton products on sale to compete with nearby retailers who also were undercutting Leegin's suggested prices," majority opinion author Justice Anthony Kennedy wrote. "Leegin, nonetheless, requested that Kay's Kloset cease discounting. Its request refused, Leegin stopped selling to the store. The loss of the Brighton brand had a considerable negative impact on the store's revenue from sales."
Kennedy and the court described reasons why vertical restraints could help competition rather than hurt it.
My GM Partner Perks
In other GM parts news, the company announced Dec. 4, 2019, that collision repairers would have an easier time obtaining my GM Partner Perks trade rebates starting Jan. 1.
"Starting Jan. 1, 2020, my GM Partner Perks members will be able to participate in a streamlined process for quarterly trade rebates through the my GM Partner Perks portal with just a few clicks," the OEM wrote in a news release. "This includes reviewing and approving parts purchase history."
GM consolidated seven programs into the GM Partner Perks loyalty program that debuted earlier in 2019. It can be customized depending on the GM consumer's needs (for example, a fleet versus a body shop).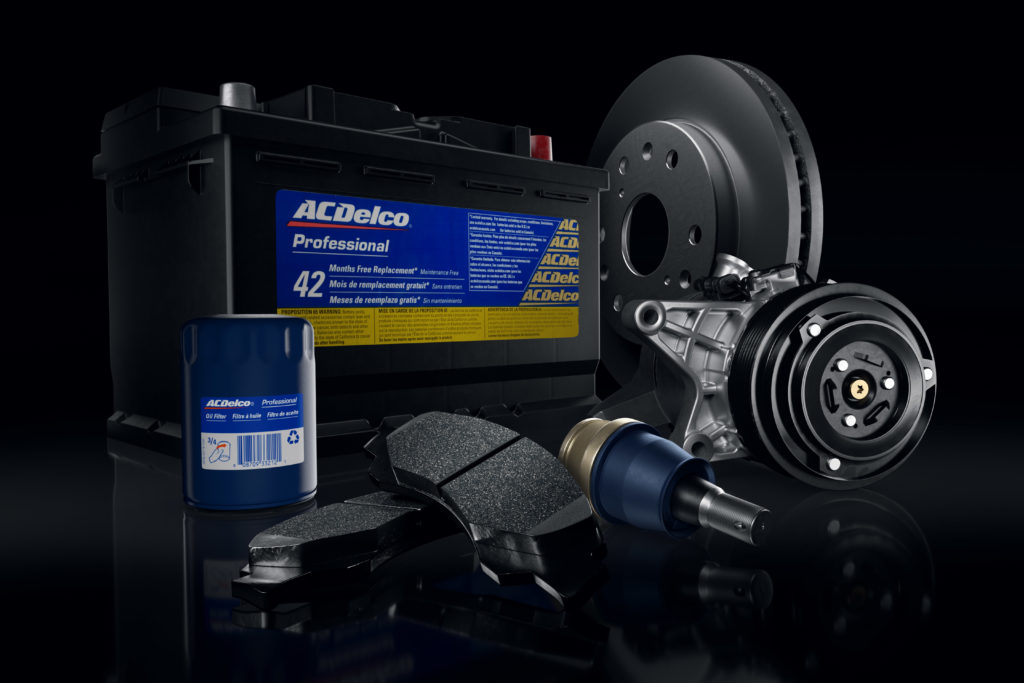 "my GM Partner Perks makes it easier for dealers, direct accounts and our independent aftermarket partners to conduct business with us," CCA retail and wholesale dealer channels general director Kris Mayer said in a statement. "Since its launch, my GM Partner Perks has paid out $3 million in rewards to more than 6,500 members."
"GM CCA also continues to identify, invest and introduce new GM Genuine Parts and ACDelco parts to the market, and further develop promotions that help GM business partners increase their parts sales," GM wrote.
"… GM CCA is on the path to further strengthen its original equipment parts brands and to help members leverage the benefits of using GM original equipment parts."
"We want to make sure our customers have the products they need, when they need them, to ensure efficient service and repairs," CCA global product manager general director David Mestdagh said in a statement. "GM is dedicated to launching innovative original equipment and aftermarket products that join a breadth of parts offerings, from maintenance and repair to collision, propulsion and performance."
More information:
General Motors Electronic Minimum Resale Policy document
General Motors, 2019
General Motors Jan. 1, 2020, eMRP part list
"GM CCA furthers growth for my GM Partner Perks, continues upward trend"
General Motors, Dec. 4, 2019
Images:
The General Motors Renaissance Center on June 22, 2005. (John F. Martin/Copyright General Motors)
Various General Motors parts are shown. (Copyright General Motors)
Share This: