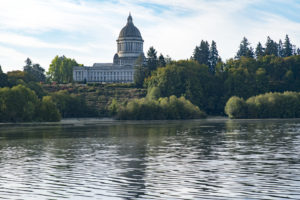 Northwest Insurance Council President Kenton Brine last week spoke out against a Washington state bill requiring insurers to cover OEM procedures, suggesting that following them would cost insurers and ultimately consumers more money.
Brine's comments before the House Consumer Protection and Business Committee on Feb. 4 were directed at the original version of House Bill 2782, not the amended one which cleared the committee 7-6 on Friday. But the bill's core requirements that insurers cover OEM procedures and carry the burden of proving their objection to other operations remained in the version passed out of committee.
Brine cited a study from the National Association of Mutual Insurance Companies examining what he called fixing a dented bumper and replacing a "license plate frame."
It would cost $750 "using non-OEM parts and not following the specific guidelines and manuals, instructions that would be insisted upon by an original equipment manufacturer," Brine said.
"The same repairs using OEM manual instructions and OEM parts for the same repairs, including pre-repair and post-
repair scans, inspections, HVAC resets and OEM parts" would cost more than $2,250, he said.
Brine said another insurer represented by their organization determined they handled about 52,000 repairable vehicles. At a statewide average $94 hourly labor rate, adding an extra hour to cover pre- and post-repair scans to half the vehicles worked out to about $2.4 million more spent per year.
"It certainly is up to the Legislature to make public policy decisions about how best to ensure fairness and protect consumers," Brine said. But the result would be higher insurer costs "which are ultimately paid by consumers."
This begs the question of what exactly is happening on consumer vehicles today if Brine's insurers apparently aren't paying for shops to follow OEM procedures.
Brine said insurers at a November workshop wondered why the bill was necessary.
"We are not seeing a dramatic problem with consumers who are having their automobiles repaired and paid for by their insurance companies," he said. "… We are sincerely interested in trying to help resolve a problem if we can identify what it is and find a way to solve it in a way that's helpful to consumers."
He cited consumer data from insurers that found repair quality satisfaction between 95.7-98.4 percent positive, and 94.5-98 percent would recommend the shop. He said 85.6-94.3 percent were positive on the question of the vehicle being ready on time.
Mel Sorensen, lobbyist for the American Property and Casualty Insurance Association, said insurers "want to be of assistance" in knowing where repairs can be handled in an "effective, quality-oriented way, but with a sense of cost-effectiveness as well."
"Is it going to cost more?" Yes," Washington Independent Collision Repairer's Association President Jeff Butler (Haury's Lake City Collision) said of following OEM procedures. "… There's more stuff to do."
But raising premiums $10 annually worked out to just 83 cents a month more, he said. $20 annually would be $1.66 per month.
"Those are acceptable increases," Butler said, calling it below the cost of inflation. It's a natural result of the technology vehicles have, he said.
Butler said that while he didn't want high premiums either, vehicles had to be fixed correctly. "Consumers deserve a vehicle that is fixed right," he said.
Brine also observed during a discussion of the bill's implications for parts that insurers weren't repair experts.
He said that as had been testified over the years and at a November 2019 workshop, "we are not on the same page with our friends in the auto repair industry about what constitutes what's necessary to repair an auto."
"And we're in the insurance business; we're not experts in auto repair," he continued. "They are experts in auto repair. But I would argue that there're times when the value of installing an OEM part which costs, quite often far more than a replacement part that's manufactured often times by the same manufacturing facilities, just simply doesn't make sense and is not cost-effective."
The initial draft of the bill already held "Nothing in this section mandates, per se, that an insurance company pay for parts supplied by the original equipment manufacturer, except to the extent that the use of alternate parts would fail to restore the vehicle to its condition prior to the loss."
"If it's true" that alternative parts are "just as good," then what was the problem, sponsor Rep. Steve Kirby, D-Tacoma, asked Brine and other insurers at one point.
Who determines whether the parts restore the vehicle to preloss condition, Brine asked.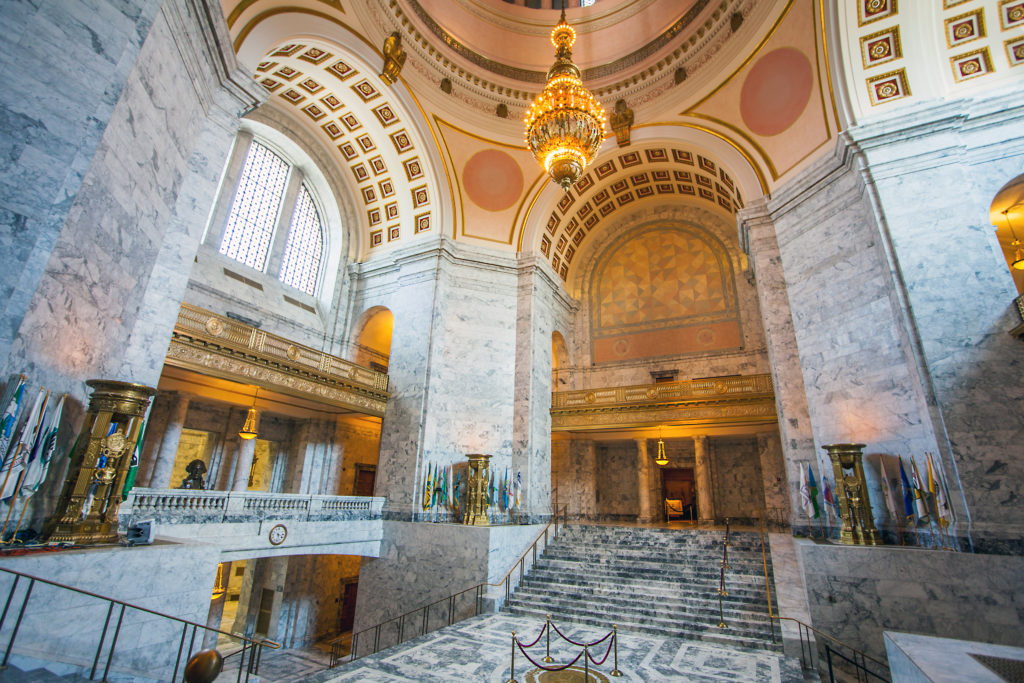 Kirby described language contained in an amended version which repeated that the bill exempted parts, wording he said came from the alternative parts industry. "I think you'll like that part of it better," he said, addressing at least one of the insurer representatives present.
Sorensen said Brine "rather comprehensively" outlined written testimony submitted jointly by the Northwest Insurance Council, APCIA, and NAMIC. He said APCIA members "completely agree" with the concerns Brine expressed.
Jean Leonard of the National Association of Mutual Insurance Commissioners and Washington Insurers said she echoed Sorensen and Brine's remarks "in full."
"Is there anything in the bill that you're OK with?" Kirby asked the three insurer advocates.
The only reply came from Sorensen (Carney Badley Spellman): "The chairman's intent of doing good things."
Sorensen and Brine also made some odd comments regarding a mandate that auto policies contain an appraisal clause. Kirby ultimately struck that section out of the bill that cleared the committee Friday.
Brine argued that the appraisal clause description in the bill set up a "clunky process." He said it appeared to borrow language from total loss settlements, which would involve situations in which the claimant is in less of a hurry.
But if a customer is waiting to get their repairable vehicle back for tasks like picking up children, and "your vehicle is in storage or being towed to another place where the scans can be done" while the insurer and shop fight over charges, "that's a very inconvenient process for you as a vehicle owner," Brine said.
However, Kirby's original bill held that both the insurer and policyholder must pick an appraiser within 10 days after a written demand for the appraisal clause. Those two appraisers must pick an umpire within 15 days, and if that's not done, either side can ask a judge to select the umpire.
That's 25 days assuming the judge isn't necessary. If the shop has a loaner or the consumer's rental hasn't elapsed, the process might not be the inconvenience Brine suggests. And in some of these cases, it was the consumer's choice to initiate this process.
Butler offered a suggestion on this front, calling it "only common sense": Have the insurer pay the undisputed part of the bill. The difference would be a "much smaller issue," he said.
Butler said the appraisal clause wording in the original bill came from the standard Washington fire policy (which is keys off of the 1943 New York Standard Fire Policy). Language in the original bill permitting the policyholder to recoup appraisal process costs if awarded more than the insurer offered came from Oregon, Butler said.
Despite this, Sorensen said that the dispute resolution process outlined in the bill was "unlike processes seen elsewhere in the country."
Be heard: Lawmaker contact information can be found here.
Images:
The Washington Capitol is seen in Olympia, Wash. (SEASTOCK/iStock)
The Washington state Capitol is seen July 5, 2018. (Siegfried Schnepf/iStock)
Share This: