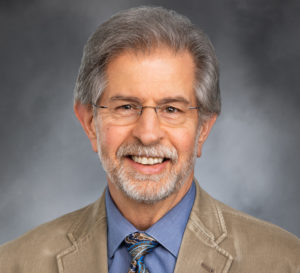 An amended bill requiring Washington auto insurers to cover OEM repair procedures — except for requirements on "parts, tools, or equipment"– passed a legislative committee Friday, and a state auto body repair trade group is fighting to get it through the House by a Feb. 19 deadline.
"We must all act immediately to forward our bill out of the house," Washington Independent Collision Repairer's Association President Jeff Butler (Haury's Lake City Collision) wrote in an email Monday regarding House Bill 2782.
He encouraged repairers to write to their representatives and "tell your own story with some documentation of insurer abuses" while also making points like:
• Insurance companies are currently not required to pay for repairs designated or required by the vehicle manufacturer for repairs after a collision that maintains the vehicles NHTSA safety rating.  Consumers purchased a 5 star crash rated vehicle however, after a collision they may only get a 3.5 star rating after repairs. 
• Current laws do not allow The Office of Insurance Commissioner to regulate the loss settlement language in an insurance policy for the collision and comprehensive coverage.
• No law requires an insurance company to provide the insuring agreement (the policy) when a consumer purchases auto insurance.  Now, insurance companies have re-written insurance policies to say payments are based on estimates the insurance companies write
• Insurance companies are encouraging the use of cell phone apps to settle claims from photos sent to them by consumers.  When insurers write a limited scope estimate for only surface damage seen in photos, many consumers are unknowingly left driving an unsafe vehicle with structural damage. (Minor formatting edits.)
House Bill 2782 as of Tuesday was listed as before the Rules Committee following its 7-6 win Friday in the House Consumer Protection and Business Committee.
A staffer for HB 2782 sponsor Rep. Steve Kirby, D-Tacoma, said the process now involves Speaker Laurie Jenkins, D-Tacoma, calling a Rules Committee meeting. During those gatherings, Rules Committee members each can pull five bills to send to the House floor, and leaders are permitted to pull packages of bills too, the staffer said.
The committee also schedules when bills hit the full House, according to the Legislature's website.
Anything that doesn't pass the House on Feb. 19 — the deadline to clear chamber of origin — is probably out of luck this session.
Bill amended
Kirby, who chairs the Consumer Protection and Business Committee, on Friday described the modified version his panel ultimately recommended as "pretty substantially different" than the original.
The revised HB 2782 strips out a section amending Washington's underinsured motorist insurance law and language demanding all policies carry an "appraisal clause."
The appraisal clause language proposed was fairly typical up to a point — each side picks a "competent appraiser," and either the duo or a judge selects a "competent and disinterested umpire." If any two of the trio (the appraisers and umpire) agree on a price, it's a done deal.
However, it also contained what might have been a more controversial passage removing a disincentive for consumers to hire an appraiser for low-dollar bill denials:
Each party is responsible for expenses of the appraisal, and each party is equally responsible for the cost of the umpire. However, we [the insurance carrier] will reimburse you [the policyholder] for the costs of the appraisal process when the amount of loss determined through the appraisal process is greater than the amount of loss we adjusted before the appraisal process was invoked. Appraisal process costs include reasonable appraiser professional charges, reasonable attorneys' fees, and other necessary actual costs.
Kirby said the version advanced Friday still took some "really important" steps.
It demands insurance policies state "When an automobile is deemed repairable, the automobile must be restored to its condition prior to the loss," and that the consumer has the right to choose a shop. Kirby said these provisions weren't controversial, as they were already elements of the Washington Administrative Code.
He also noted that he was unsuccessful in his attempt to change the WAC, so he decide to change the Revised Code of Washington.
The bill demands insurers pay "reasonable and necessary" charges — and puts the burden on the insurer "to prove the unreasonableness of vehicle repair procedures, charges, or both."
It defines "reasonable and necessary" here as OEM procedures except for those mentioning specific "parts, tools, or equipment."
"Repair processes" means the explicit processes, tolerances, and other technical requirements or instructions for the repair of a motor vehicle including scans, calibrations, or diagnostic tests of vehicle electronic systems that the motor vehicle manufacturer makes available to dealerships, independent repair shops, and insurers generally. "Repair processes" does not include position statements, recommendations, directives, suggestions, or advice regarding the use of any particular brand, type, or manufacturer of parts, tools, or equipment.
"There's a lot of ways to make the car look nice," Kirby said. "But that doesn't make the car safe every time"
The bill also carves out a second clear exemption for alternative parts.
"Nothing in this section mandates that an insurance company pay for parts supplied by the original equipment manufacturer, except to the extent that the use of alternate parts would fail to restore the vehicle to its condition prior to the loss," HB 2782 states.
Kirby noted the repeated exemption on parts on Friday, calling it "fair." It was something that one could "negotiate along the way" during a claim.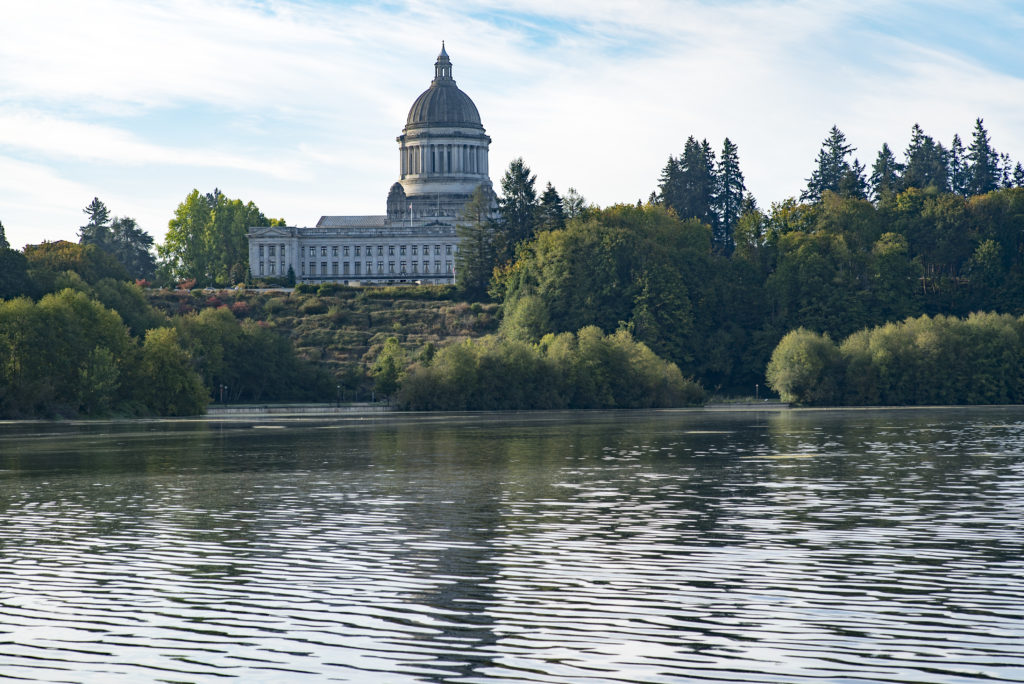 The committee split on party lines, with the seven Democrats on the body voting for the measure and the six Republicans opposed.
"I appreciate how far this bill has come," Ranking Minority Member Brandon Vick, R-Vancouver, said Friday. He said he thought it was obviously an "issue of passion" for Committee Chairman Steve Kirby, D-Tacoma, but he wasn't convinced the law needed to be changed.
Vick said that in his eight years in the Legislature, he'd never received an email or call from a constituent about a bad repair or an deficiency in the law.
"(I) don't know if those have happened," he said.
"… In my opinion, and I believe ours, the current system is working as designed," he said.
Rep. Cindy Ryu, D-Shoreline, offered an interesting perspective on the measure Friday after reporting her support for it.
She said when she worked as an insurance agent, "it was quite difficult to explain" to clients "as to why they were not happy with the result, and yet I could not point to any particular law that they could make a complaint to the OIC on."
Ryu said she would give a complaint form to give her clients, but she'd have to tell them no regulation existed "to help them with that unhappiness."
State Rep. Amy Walen, D-Kirkland, is chief financial officer of Ford-Hyundai Kirkland. She noted that she had a body shop, and "I do not see a huge issue" with the law. It was unclear if she meant the current law or Kirby's bill.
Walen said she would vote yes but hoped to "continue the conversation." She said she has volunteered to work on the matter as an "interim project," bringing consumer advocates, insurers and body shops together to achieve "a bill that we can all be satisfied with."
Walen on Wednesday told a WICRA member she wouldn't support the current legislation on the House Floor.
"I also am in the body shop business," she wrote. "This bill needs a lot of work, I won't support it as is.  I plan to meet with the body shop operators after the legislative session to come up with a compromise policy."
Be heard: Lawmaker contact information can be found here.
Images:
Washington state Rep. Steve Kirby, D-Tacoma. (Provided by Washington Legislature)
The Washington Capitol is seen in Olympia, Wash. (SEASTOCK/iStock)
Share This: