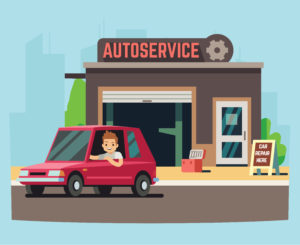 "We've disrespected the car significantly for the past 10 years," a collision industry expert told a CIECAst last month, describing the disrespect as occurring during auto claims and auto body repair.
"We are not giving it the credence it deserves," SCG Management Consultants President Sean Carey said Jan. 21 of the vehicle. Consumers aren't obtaining the necessary repairs and functionality, he said.
"That's a cold hard fact," Carey said.
It was unclear based on the accompanying slide if he was referring to all three sectors: insurers, repairers and OEMs. But Carey indicated throughout the call that all three needed to take better care of the customer.
Automakers and insurers had a significant common economic interest in handling auto claims differently, according to Carey.
"The cost of failure is a common enemy" one of his Jan. 21 presentation slides stated.
The slide cited 2014 Accenture data to report that 41 percent of customers switch insurers after an accident — regardless of how the carrier handled the claim. The slide also said 36 percent of consumers defect from a vehicle manufacturer within a year of a "poorly handled claim/repair," citing 2017 FCA and 2019 I-CAR information.
These are "large, megacorporations" for whom brand defection is "crippling," Carey said.
"We're just not doing a good job of looking out for the customer," he said of those two sectors.
OEMs
Repairs occurred in uncertified shops 87 percent of the time, meaning automakers have no idea what happened to 11 million of their customers, according to Carey. An argument existed the OEMs weren't even sure what transpired during the repairs in certified shops, he said.
Carey estimated the industry spanned 27,000 active auto body shops, with only about 15,000 of them truly "Class A" facilities. Of those, only 8,000-10,000 "at the max" had the necessary skills and equipment to repair today's cars, Carey said.
The 35 percent of repairs done with alternative parts represented a $4.5 billion opportunity for an automaker, according to one of Carey's slides. However, underperformed service work represented $66 billion of lost sales for dealerships or other aftermarket vendors — and defections to a different vehicle or manufacturer cost $160 billion worth of retention, according to the same slide.
OEMs would "slowly but surely" send customers to shops in which the automaker had confidence, Carey said.
Insurers
Meanwhile, insurers spend $8 billion attracting customers, according to another slide citing J.D. Power and eMarketer data. Carey observed how the defections led to carriers having to spend significantly just to stand still.
They also spend about $7.5 billion — about $575 per repair — in loss adjustment costs, according to III data in the slide. This was too much, Carey argued.
The consumer price index for auto insurance rose 58.5 percent between 2009-18, compared to just 7.9 percent for new cars, 17 percent for overall inflation and 21 percent for body work, according to another slide.
"Something is way out of kilter," Carey said.
He said managing claims had grown "so very expensive" that insurers will introduce new claims handling models. Loss adjustment expense was "beyond control now," he said.
Carey also called claims an insurer "touchpoint" that had instead been used as a cost control mechanism for the past decade.
He said insurers also understand "they have been less well informed" than they ought to be, Carey said.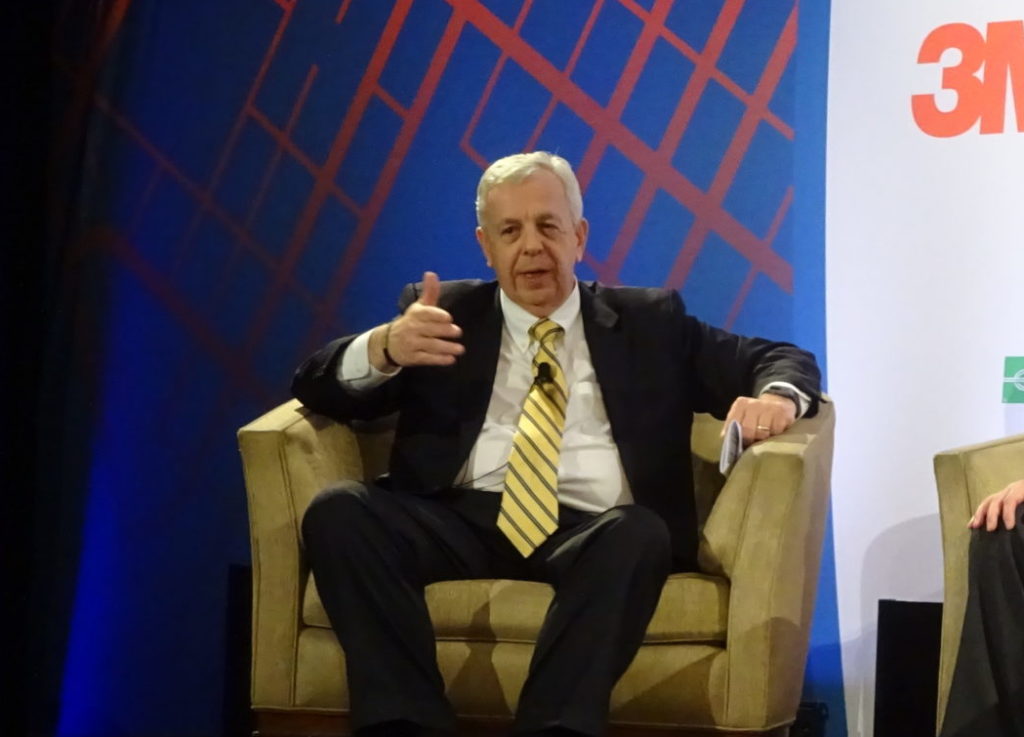 Shops
For their part, collision repairers should advocate for the customer, according to Carey, who expressed doubt the industry had done so recently.
"It will all turn to you," Carey said.
Shops would "get called out pretty loud and clearly" if they fail to deliver a safe and proper repair, according to Carey. Such work requires items "we haven't all been doing," he said. He estimated that for the past decade, the industry has been "kind of been getting the job done" without scrutiny of the system.
Asked about repair validation, Carey said he thought it started with the repair plan. He thought the industry had been "trying to find an economic solution to an engineering problem for too long."
It must "do better" in validating that every step that should be taken had been taken, Carey said. Merely printing the repair procedures wasn't sufficient to prove they'd been done.
"Printing the repair procedures is not a repair plan, folks," he said. "It doesn't get the job done."
Validation might instead entail documentation such as an initialed 100-point checklist, he said.
If you're not following OEM procedures,"get on the train right now," Carey said.
Prepare for "nothing less" than a safe and proper repair, Carey said.
"If I sound like a broken record, I make no apologies for it," Carey said. It was time for everyone to "step up" and always do the right thing, not just the times it's been paid for, he said.
More information:
"It's 2020 Where Are Claims and the Collision Repair Market Heading?"
Collision Industry Electronic Commerce Association YouTube channel, Jan. 21, 2020
Images:
Featured image: A customer leaves a body shop. (MicrovOne/iStock)
SCG Management Consultants President Sean Carey speaks at IBIS 2019 in San Diego, Calif. (John Huetter/Repairer Driven News)
Share This: