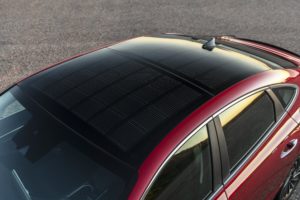 Hyundai earlier this month announced a 2020 Sonata Hybrid which might be sporting a solar roof when it rolls into your shop.
The solar roof, which comes standard on at least one trim, permits an extra 2 miles per day of mileage and keeps the infotainment or HVAC systems from discharging while the car is off.
It's one of a few body areas on the hybrid carrying functionality beyond what repairers, insurers and consumers might traditionally expect on such parts.
Hyundai also said the 2020 Sonata Hybrid's exclusive front-end styling includes a "cross-hole grille with active air flaps," devices which automatically close themselves to reduce drag. The vehicle rides on aerodynamic wheels.
The OEM also boosted aerodynamics with a redesigned spoiler and the addition of deflectors on both sets of wheels, a bumper lip, and engine bay, center floor and rear undercovers. It said the Sonata hybrid moves through the air with a 0.24 coefficient of drag.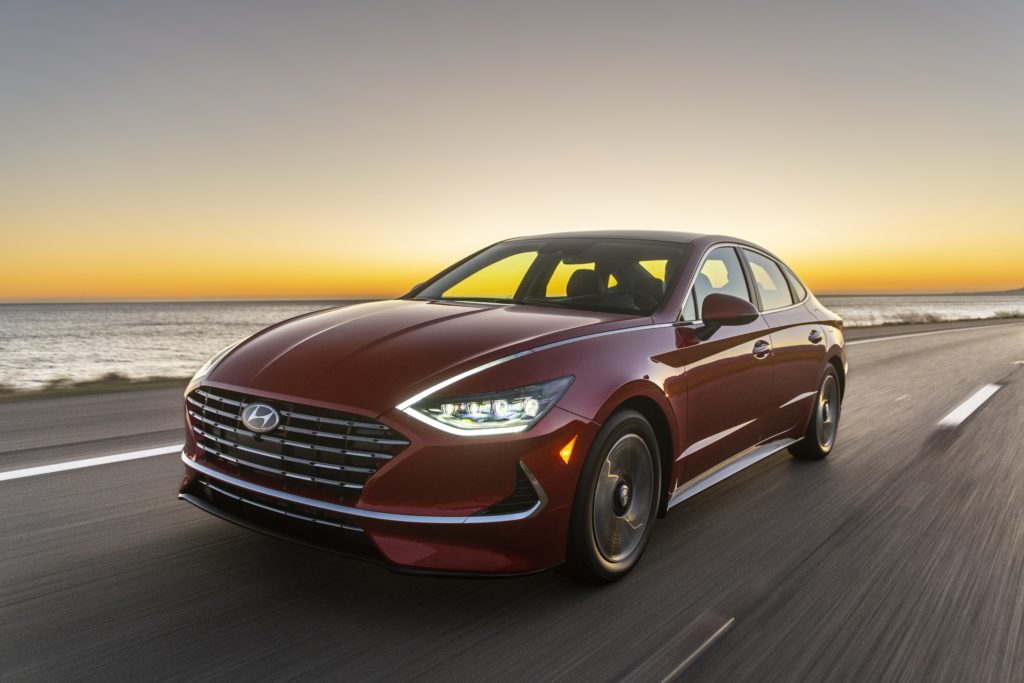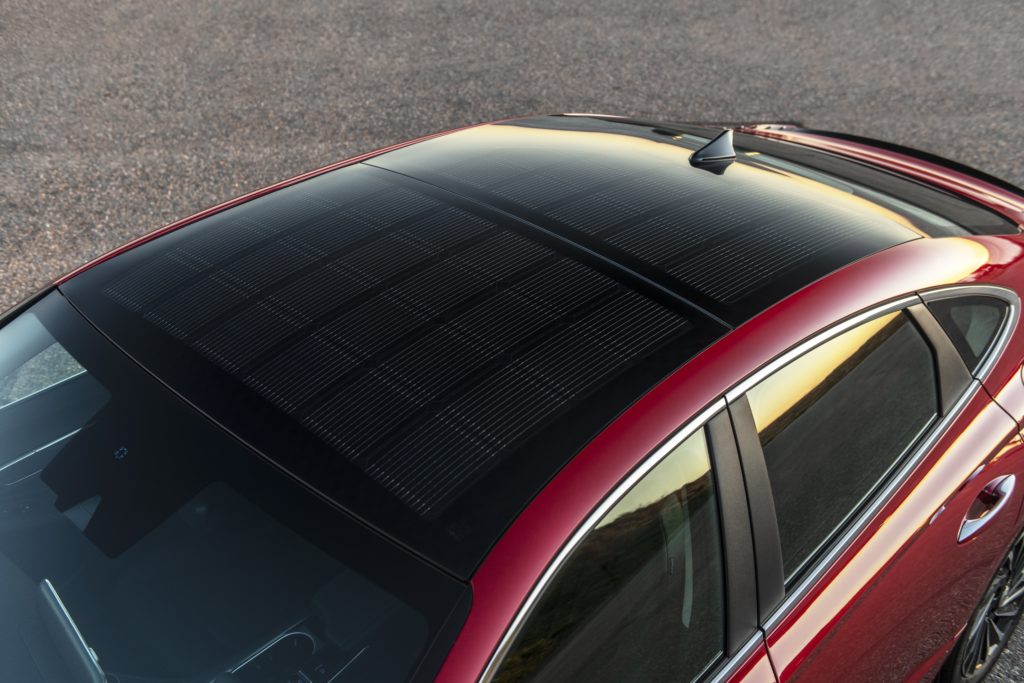 Shops will need to take care to return a Sonata hybrid that delivers the same noise, vibration and harshness protection. Hyundai said it used "(d)ouble-junction soundproof glass" for the windshield and the front door windows. (The latter might not be the case on all trims; it's a little unclear from a Hyundai feature sheet.)
Hyundai also quieted the sedan with D3 sound absorption materials on the door and luggage side trim, wheel guard, package tray and trunk board bottom. It also reinforced all wheel members.

Finally, the hybrid features the same fancy external door handles found on the gas Sonata. "To lock the door, the driver need only touch the sensor on the outside of the door handle," Hyundai wrote. "Pulling on the handle activates a larger sensor on the inside of the handle to open the door."
In terms of ADAS, there's a lot of it. Like the regular 2020 Sonata, the hybrid variant has three radar sensors, five cameras and 12 ultrasonic sensors and offers SmartSense ADAS functions like autobraking standard. However, the Sonata hybrid also receives blind-spot and rear cross traffic prevention standard across all trims.
The 2020 Hyundai Sonata is expected to hit dealerships in the spring.
More information:
"New 2020 Segment-Busting Hyundai Sonata Hybrid Makes North American Debut at Chicago Auto Show"
Hyundai, Feb. 6, 2020
More information:
Hyundai earlier this month announced a 2020 Sonata Hybrid which might be sporting a solar roof when it rolls into your shop. (Provided by Hyundai)
The front-end of the 2020 Hyundai Sonata contributes to an 0.24 coefficient of drag with features including a grille with active air flaps. (Provided by Hyundai)
Hyundai said it used "(d)ouble-junction soundproof glass" for the windshield and the front door windows. (The latter might not be the case on all trims; it's a little unclear from a Hyundai feature sheet.) (Provided by Hyundai)
Share This: