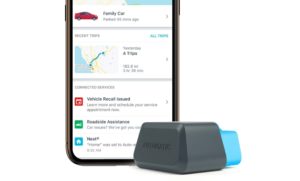 AutoNation said Thursday it eventually would use the SiriusXM Automatic connected car service to recommend its own collision centers when the technology detects a crash.
"Plan is to roll out later on as AutoNation Collision Centers compliment the program," AutoNation Chief Marketing Officer Marc Cannon wrote in an email.
Automatic combines an OBD-II plugin and smartphone app to offer connected car services on most cars dating back to 1996 — regardless of whether the vehicle contains native OEM technology like OnStar. It offers maintenance reminders based on mileage, notifies customers of recalls, explains what a check engine light means and notifies loved ones and first responders if a significant collision is detected.
AutoNation's partnership with SiriusXM already gives it a leg up on capturing keys for mechanical service and repair work — users can schedule an visit to a shop through the app. The collision system could give it a leg up on capturing auto body repair work too.
AutoNation piloted Automatic at five locations in April 2019, and SiriusXM on Thursday announced the dealership chain planned to expand it further.
"Since launch, 97% of customers who activated at point-of-sale remain engaged with Automatic month over month," SiriusXM wrote in a news release Thursday. "In turn, AutoNation has benefitted from higher retention of customers' vehicle maintenance and service business."
"Following the successful launch of the AutoNation Connected Car Program, we are excited to expand the program in additional markets across the country," Cannon said in a statement. "Our customers have recognized and appreciated the value of Automatic, and now we will be delivering that value to many more customers."
Typically, the Automatic OBD-II dongle costs $99.99, with premium subscriptions just $5 a month after a six-month free trial. Collision assistance and base subscription features like service and maintenance notices and driving insights come free for three years. (SiriusXM says collision assistance is free indefinitely if you buy the product off the rack; it's unclear if this would be the case on the dealer version.)
However, AutoNation provides the plug-in free to used vehicle buyers if they want it. "At this point it's free and customers opt in to have the adapter added," Cannon wrote.
"We are excited for AutoNation to participate in the Automatic Dealer Program and we are excited for them to offer the added benefit of Automatic's connected vehicle adapter and subscription to its customers at the AutoNation USA stores," SiriusXM Executive Vice President Joe Verbrugge said in a statement. "AutoNation customers will enjoy an enhanced vehicle ownership experience with Automatic's safety and convenience services, and the program gives AutoNation USA stores the ability to stay connected to their customers and improve retention after the purchase. AutoNation's industry leadership in sales, innovation and customer service makes this an especially positive and important validation of the value we are able to deliver."
The most recent Romans Group estimates already rank AutoNation as the sixth-largest collision repair chain in 2018, prior to the Caliber and ABRA merger. (The numbers don't count banners like the Certified Collision Group.) The ability to know when any of its customers have experienced a significant crash could make make AutoNation's body shops an even stronger competitor.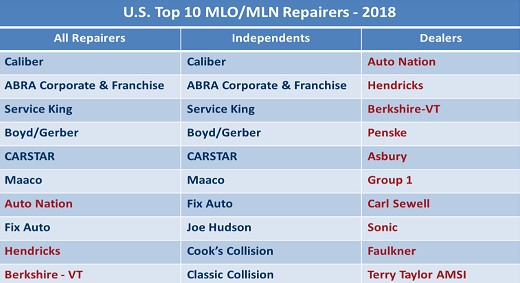 However, while AutoNation might capture more heavy-hit work through Automatic, it might be unaware of lighter damage. According to a Sirius Automatic Q&A:
Crash Alert is designed to activate in the event of a severe accident where you may not have the ability to contact emergency services on your own. This means that a minor impact may not meet the threshold we set to trigger Crash Alert. This threshold is a fine line, and one we're constantly re-examining. Too low and it would trigger with a minor fender bender, or even braking too hard. Too high and we may not catch anything but the most severe of accidents. (Emphasis SiriusXM's.)
AutoNation isn't the only Automatic-equipped competitor repairers might face. SiriusXM in 2018 said it offered similar services to dealerships for as little as $40/vehicle. It also markets itself to "other automotive businesses" and for insurer offerings like safe driving incentives and usage-based insurance.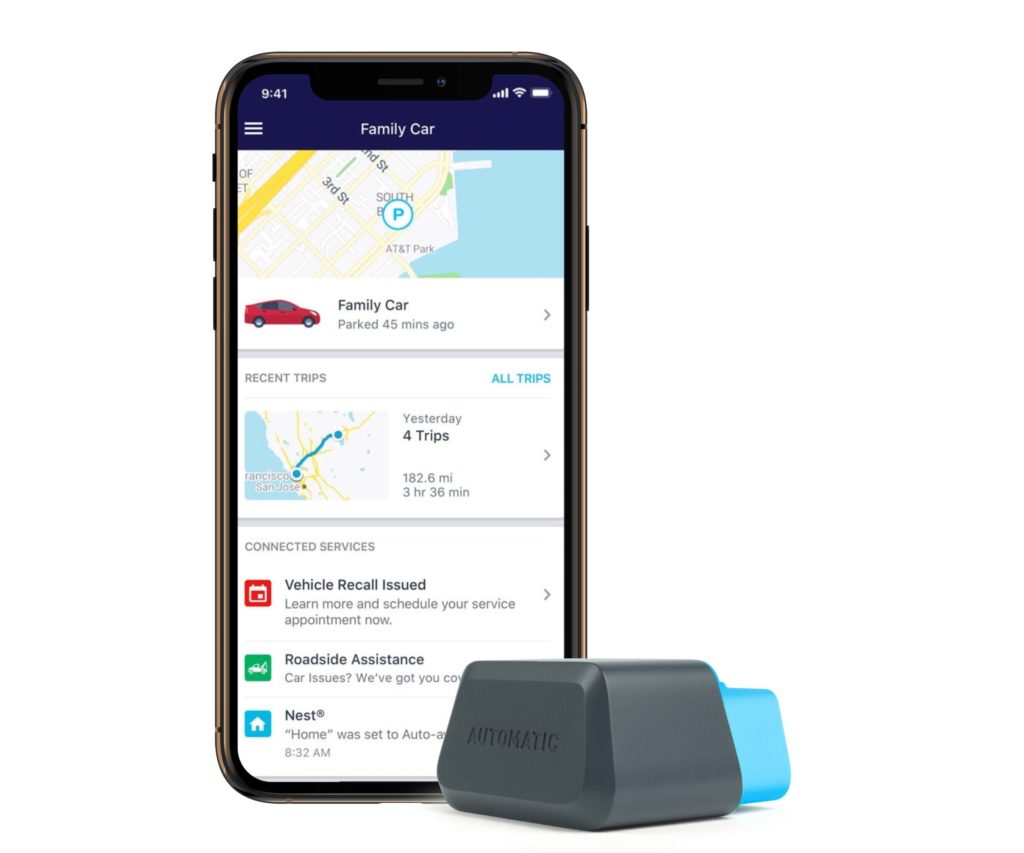 Diagnostics limited for now
We also asked AutoNation about the comprehensiveness of the vehicle service and repair notifications — could it catch any diagnostic trouble code thrown by a vehicle?
"It has great depth and we continue to actively turn on features," Cannon wrote.
SiriusXM explains in a Q&A it can obtain check engine light-related codes but not other dash alerts. It wrote:
Automatic can only read and interpret generic "P" class OBD-II codes given by your car. These are known as Diagnostic Trouble Codes (DTC). This particular class of codes relate to your vehicle's emissions. Many of the other notifications you may receive on your car's dashboard are not communicated in the same manner as P class codes. This means Automatic cannot interpret them. (Emphasis SiriusXM's.)
The system might be able to catch those codes even if the check engine light isn't on. An image on the home page depicts the app alerting the user to two diagnostic trouble codes (P0430 and P0498), explaining, "The check engine light is off, but Automatic has detected issues that could affect your vehicle's performance."
More information:
"AutoNation to Offer an Automatic Connected Vehicle Adapter and Subscription with Purchase of Pre-Owned Vehicles"
SiriusXM, Jan. 23, 2019
"AutoNation and Automatic Labs, a SiriusXM Company, to Expand Coverage of Connected Car Program to Additional Stores and Customers"
SiriusXM, Feb. 13, 2020
"Automatic, a SiriusXM Company, Introduces Next Generation Connected Vehicle Service Through Auto Dealer-Focused Program"
SiriusXM, Oct. 8, 2018
Images:
AutoNation is offering customers free SiriusXM Automatic dongles with a used vehicle purchase. (Provided by SiriusXM Automatic)
The Romans Group's 2018 estimates of the largest franchise, dealer and independent multiple-shop operations gives an indication of where Classic Collision stands in relation to some rivals. (Provided by the Romans Group)
Share This: