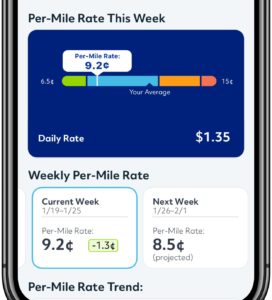 Allstate on Thursday described testing a new twist on its telematics pay-per-mile insurance product: adjusting the premium weekly based on the quality and distance of the policyholder's driving.
The company is piloting the new format for the company's existing Milewise program in Arizona and calls it an industry first.
Two-thirds of users are improving their driving to the point rates decrease week to week, Allstate product management Senior Vice President Ginger Purgatorio said Thursday.
Asked if the other third left Allstate altogether or switched to a different auto policy format, she called retention "very good" on the whole for Milewise.
Milewise, Drivewise and Arizona Milewise
Allstate has two telematics programs: Milewise and Drivewise.
Drivewise relies solely on data gathered from the user's smartphone and is available nationwide. Allstate generally gives you a discount of 3 percent just for signing up and participating consistently. After your first 50 trips, the company will offer up to 15 percent in cash back if you drive safe; it will repeat this benefit every six months depending on how you drive. You can also earn "Allstate Rewards" for consistently driving safely, these points can be redeemed for various sweepstakes and items.
Milewise uses an OBD-II plugin and is available in 14 states counting Arizona. In the other 13 states, it charges you a daily flat rate and an additional amount per mile up to a daily cap. Both are "based on characteristics such as driver age, vehicle type and driver history," according to Allstate. It also provides feedback based on how you drive.
Customers on both platforms interact with Allstate weekly on average, according to Purgatorio. She said this was much more frequent than traditional policyholders that might only talk to the insurer during a claim or to add a new endorsement.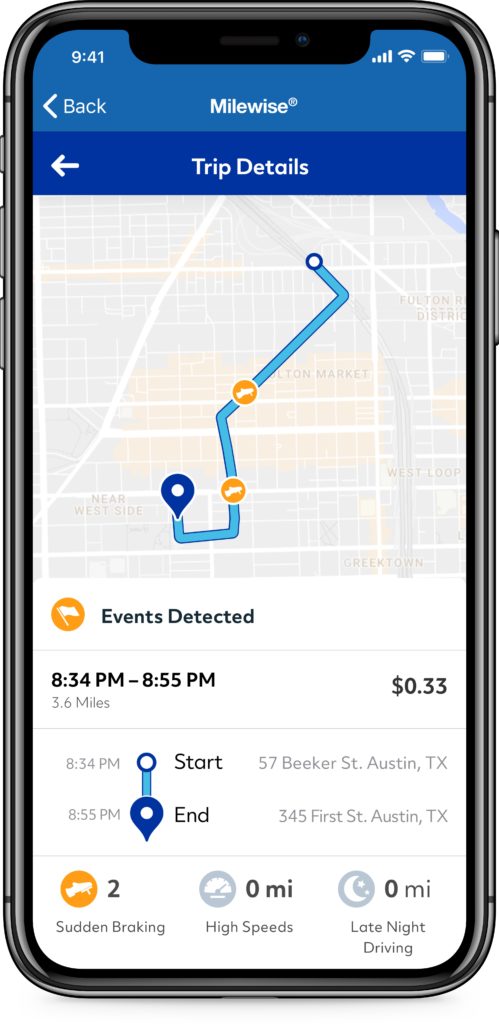 Purgatorio said Milewise has been growing 15 percent month over month. She said Allstate initially visualized it as catering to urban consumers who mostly took alternative transportation instead of their vehicles. But the insurer realized a broader pool of customers were interested across the 14 states. (At one point, she pointed out the potential appeal to households with young drivers or more cars than drivers.) She called the control and transparency "very attractive" and consistent with how Americans consume other products.
The Arizona format launched in mid-September 2019. While telematics data on driving behavior is incorporated into the base rate, that amount is only recalculated every six months, according to Purgatorio. Only the per-mile rate recalculates weekly based upon driving distance and quality.
Purgatorio said the company has considered fluctuating the base rate weekly, but it first wanted to see what consumers would do about the floating per-mile rate. While the company had talked to customers prior to the testing, it didn't know what would happen in the real world.
"Could we do more?" she said. "Probably."
'Pretty pleased'
Purgatorio said she had been "pretty pleased" with the Arizona customer response. They've mentioned changing their behavior because of the added transparency, she said.
Their average rate decrease is about 20 percent, Purgatorio said.
Asked if the response to Arizona's Milewise format differed from other states, Purgatorio said it was hard to draw such comparisons, noting variables like different demographics and marketing between states.
"We are very pleased with what we're seeing in Arizona," she said.
Purgatorio also said she hadn't seen any indication that the Arizona Milewise format had affected Drivewise participation in that state. She said it seemed an indication that telematics were more accepted; Allstate saw more overall telematics participation because it had two products available in that state.
Asked about a comparision between Allstate's overall telematics usage and other states with both programs, Purgatorio said "Arizona's doing pretty well" with Milewise. However, some of this was due to state-specific advertising and other awareness, she said.
Purgatorio said she wasn't able to speak to any regulatory complications related to switching the other 13 Milewise states to the Arizona format and noted the Arizona pilot was still in an early stage. If the insurer ultimately deemed the Arizona test a success, it would adjust the other Milewise states. "That would be the plan," she said.
Purgatorio said she didn't think Allstate would try and offer two versions of Milewise in a state. Instead, everyone would be converted to whatever the latest version of the platform entailed.
Existing Allstate customers are switching to the carriers' telematics-based policies, and new customers are opting to start with such products, Purgatorio said. "We're really seeing both."
About 20 percent of new business is using Drivewise, and that percentage has increased over time, she said.
Asked about Allstate recalculating Drivewise rates weekly, Purgatorio said the company hadn't explored the idea recently. However, she called the Milewise approach appealing in that the consumer saw the relationship between behavior changes and price "relatively immediately."
Allstate thinks there's "something to that," she said. So a Drivewise shift might be possible, she said.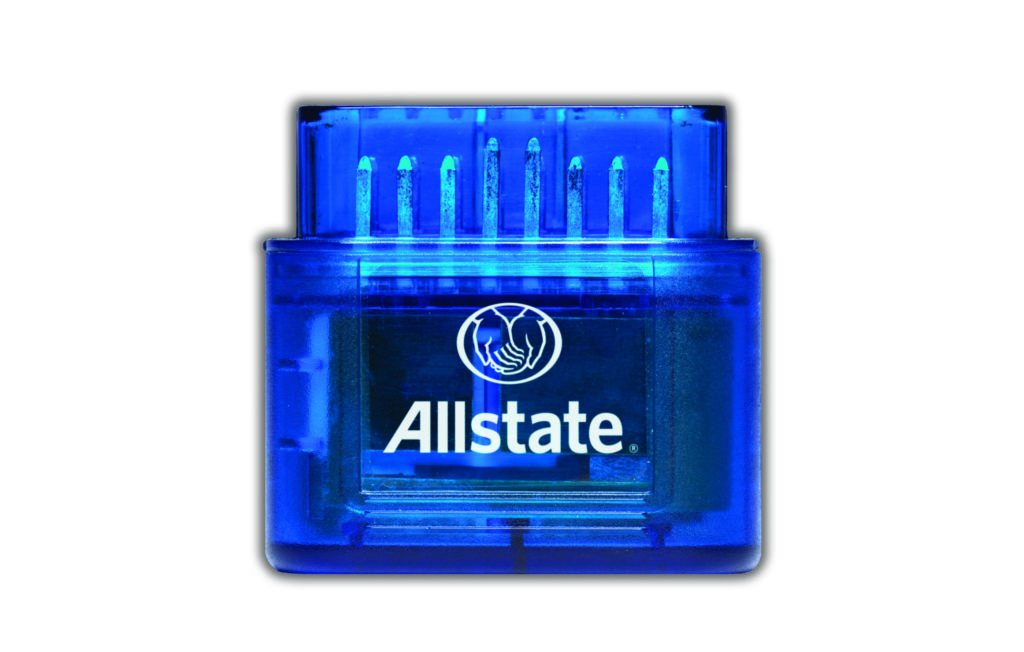 Other uses
OBD-II dongles might offer greater accuracy but represent a cost and logistical consideration for an insurer. Asked about the feasibility of making Milewise smartphone-only, Purgatorio said she wasn't concerned about smartphone accuracy. The real issue was verifying the miles driven on a specific vehicle, she said.
Ideally, the next step would be a partnership with an automaker to obtain the information directly from the vehicle, Purgatorio said. "We're in continual conversations with OEMs," she said.
Both the traditional and Arizona Milewise formats include some vehicle diagnostic and monitoring capabilities, courtesy of the access to the OBD-II port. Purgatorio said the system uses Allstate's Car Health program, which describes vehicle issues and their urgency, estimates the cost to fix such a problem, and suggests nearby mechanics on Allstate's program. (Allstate has a network of mechanical service and repair facilities separate from its collision direct repair program.)
It catches at least some diagnostic trouble codes; screenshots of the separate Car Health app indicate capturing the "Urgent" Code P0123 "Coolant Temperature Below Thermostat Regulating Temperature" and the "Non-urgent" P0442 code for "Fuel Vapor Leak in the Evaporative Emission System."
Asked if Allstate had crash detection capabilities on Drivewise or Milewise, Purgatorio said it wasn't currently in the market.
"It is certainly something that we are constantly trying to determine how to perfect it," she said.
More information:
Images:
A Milewise Arizona screenshot shows how the per-mile rate had decreased in a week. (Provided by Allstate)
A Milewise screenshot shows a trip with hard braking incidents. (Provided by Allstate)
A Milewise Arizona home screen is shown. (Provided by Allstate)
A Milewise OBD-II dongle is shown. (Provided by Allstate)
Share This: