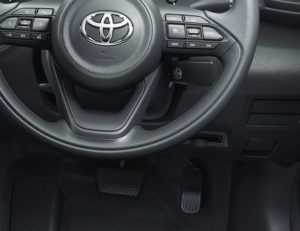 Toyota earlier this month announced it had developed a means by which a vehicle could predict unwanted acceleration and automatically counter it.
Systems like Toyota's Intelligent Clearance Sonar (found on 83 percent of Toyota's Japanese lineup) and its 2018 pedal misapplication prevention retrofit allow vehicles to automatically intervene to prevent crashes when a driver mistakenly hits the gas. However, Toyota said both technologies require a sensor to detect a barrier like a wall or another car before they can work. Hit the gas by mistake without an obstacle ahead, and the car won't intervene to help you.
But the new acceleration suppression function uses normal driving data from connected cars and pedal misapplication crash information to make predictions about when the driver was stepping on the gas in error — regardless of the existence of a barrier.
"As Toyota was in the development phase, the company first looked at actual accidents where the cause was determined to be pedal misapplication, particularly analyzing situations where the accelerator pedal was pressed fully," Toyota wrote in a news release Feb. 3. "The characteristics of these situations were then compared with big data collected from connected cars. By eliminating instances where it was determined that drivers were genuinely required to rapidly accelerate intentionally, such as when turning right or accelerating from a temporary stop, Toyota was able to identify and compute instances in which the accelerator was operated abnormally. In turn, this allowed for a function setting to control acceleration even in the absence of obstacles."
Toyota said it expected to include the technology on new models and as part of the retrofit system starting this summer in Japan. It also said it planned to give the operational logic to other automakers.
"By combining its existing ICS with the new Acceleration Suppression Function, Toyota believes it can further reduce the number of accidents caused by pedal misapplication in parking lots and other areas," Toyota wrote.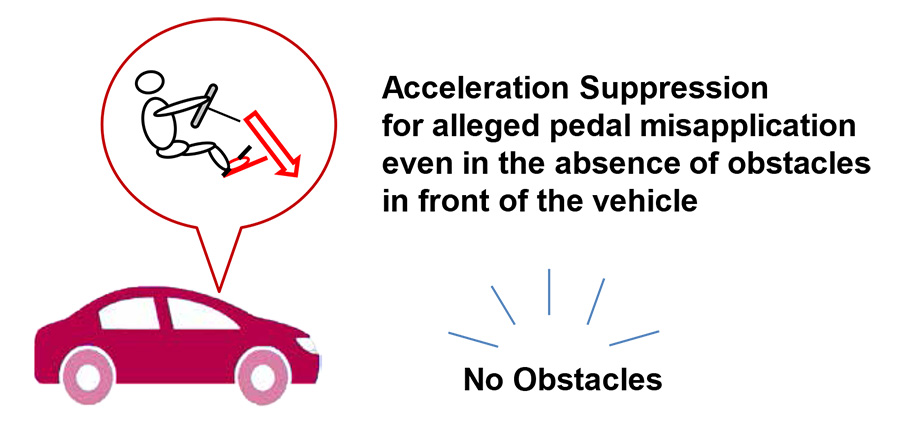 We asked Toyota about the rollout of the feature in the U.S.
"(W)hile we plan to introduce the Acceleration Suppression Function into other markets and models, we are not disclosing specific plans at this point," Toyota advanced technology communications senior manager Barry Lyons wrote in an email.
The technology is interesting both because it prevents another source of crashes (and therefore shop revenue) and as a reminder that OEMs can add new functionality without placing new hardware (such as a sensor) onto the vehicle. Toyota used lessons learned from existing data to teach its vehicles something new to do using equipment they already had or were slated to receive anyway.
More information:
"Toyota's New Acceleration Suppression Function Set to Launch in Summer 2020"
Toyota (global), Feb. 3, 2020
Images:
The gas and brake pedals of the next-generation Japanese Toyota Yaris are seen in 2019. The vehicle went on sale in Japan in February 2020. (Provided by Toyota)
Toyota earlier this month announced it had developed a means by which a vehicle could predict unwanted acceleration and automatically counter it. (Provided by Toyota)
Share This: