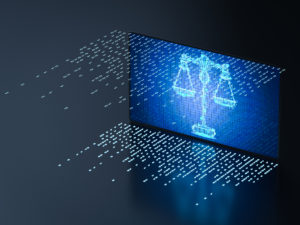 Ford on Thursday sued AirPro, accusing the scan tool provider of trademark violations and improperly transferring the OEM's diagnostic software.
Ford's lawsuit in the U.S. Eastern District of Michigan accused AirPro of trademark infringement, trademark dilution, false designation of origin and copyright infringement. It also includes counts of breach of contract, violation of the Michigan Uniform Trade Practices Act and unfair competition under Michigan common law.
"AirPro's website asserts that its products and services are a substitute for purchasing Ford's genuine software and hardware, and boasts that AirPro 'can save minimally 50% over typical dealer sublet invoice costs,'" Ford attorney Jared Cherry (Phillips Ryther & Winchester) wrote in an Aug. 15, 2019 cease and desist. "In other words, the AirPro tool and AirPro's related services are specifically intended to allow independent repair facilities to offer the same diagnostic capabilities as Ford's dealers, but without the costs associated with the legitimate acquisition of the genuine and authorized tools that enable Ford's dealers to offer these capabilities. AirPro's exploitation of Ford's intellectual property rights makes this case exceptional and subjects AirPro to enhanced damages."
However, AirPro in a Sept. 18, 2019, response to the Ford letter described having already addressed such issues following the cease and desist demand from the OEM. AirPro said it removed Ford trademarks and changed the way it handles official scan software subscriptions used for individual body shops. AirPro referenced the letter in a response released Friday:
In response to the recent allegations by Ford Motor Company, AirPro Diagnostics wants to assure our valued customers and the industry at large that this will have no effect on our continued high-quality services.
On August 15, 2019 AirPro Diagnostics received a letter from Ford Motor Company asserting certain allegations as detailed in the attachment below.  AirPro Diagnostics took immediate action to resolve this matter and promptly responded to Ford on August 27, 2019, and then provided a more formal response on September 17, 2019 (see attached).
You will note in the AirPro response further communications were encouraged if there were any additional concerns on Ford's part — AirPro received no response. AirPro Diagnostics believes it is in full compliance with Ford user license agreements and remains focused on providing safe and proper diagnostics for all vehicles, including Ford. 
Despite Ford's allegations, AirPro Diagnostics HAS NEVER reproduced ANY OEM software. Furthermore, AirPro Diagnostics meets multiple manufacturers' requirements by having properly licensed software and the scan tool is resident and directly connected to the vehicle.   
AirPro Diagnostics will aggressively defend the claims made by Ford and challenge the ambiguous nature of Ford's user license agreements and conflicting instructions for use.
Again, to our valued customers… please be reassured AirPro Diagnostics will continue using properly licensed software for all services, including Ford.
"AirPro (APD) continues to assert that there is an ambiguity in the J2534 EULA, which covers the only Ford software it has purchased," AirPro attorney Rodney Margol (Margol & Margol) wrote to Ford counsel Sept. 18, 2019. "Furthermore, until receipt of your correspondence of August 15, 2019, my client believed it was in good faith compliance with the EULA. Nevertheless, as indicated in my client's response dated August 27, 2019 APD has removed all Ford trademarks from its website and marketing materials, to the extent they were present. With respect to the remainder of your concerns, APD will take or is taking the actions outlined below …
"Based on the above facts and representations, APD believes it has now complied with the cease and desist actions Ford has requested. If you believe a follow-up conference call would be of benefit to discuss this matter further, we would welcome the same."
The cease and desist also demanded other considerations from AirPro which weren't directly discussed in Margol's letter.
Cherry in August 2019 asked for data on the revenue derived from scans of Fords and sales of AirPros to customers who scanned a Ford and demanded 25 percent of that amount. He also demanded AirPro agree to pay $5 million and fees and costs if it violated any terms of the cease and desist deal.
He also demanded that AirPro cease "dissemination of any information copied from Ford's Software into reports provided by AirPro to its customers."
The Feb. 27 lawsuit requests a permanent injunction from "further infringing upon Ford's copyright, or printing, publishing, producing, distributing, circulating, selling, marketing, offering for sale, advertising, promoting, displaying, or otherwise disposing of any products not authorized by Ford bearing any simulation, reproduction, copy, or colorable imitation of Ford's copyrighted materials" and quit using Ford trademarks. It also seeks actual and statutory damages and attorney fees.
Under the Right to Repair agreement, anyone in the automotive aftermarket may subscribe to OEM software like Ford's and run it using a compatible device using standards like SAE J-2534. This allows users to scan or program multiple brands using each of the OEMs' official software without having to buy multiple factory scan tools or carry long-term subscriptions for rarely-seen makes.
The AirPro is a J-2534 compatible device able to deliver such functionality. However, most collision repairers opt to use the device's built-in AutoEngenuity Giotto third-party scan software rather than the official OEM programs, according to Margol.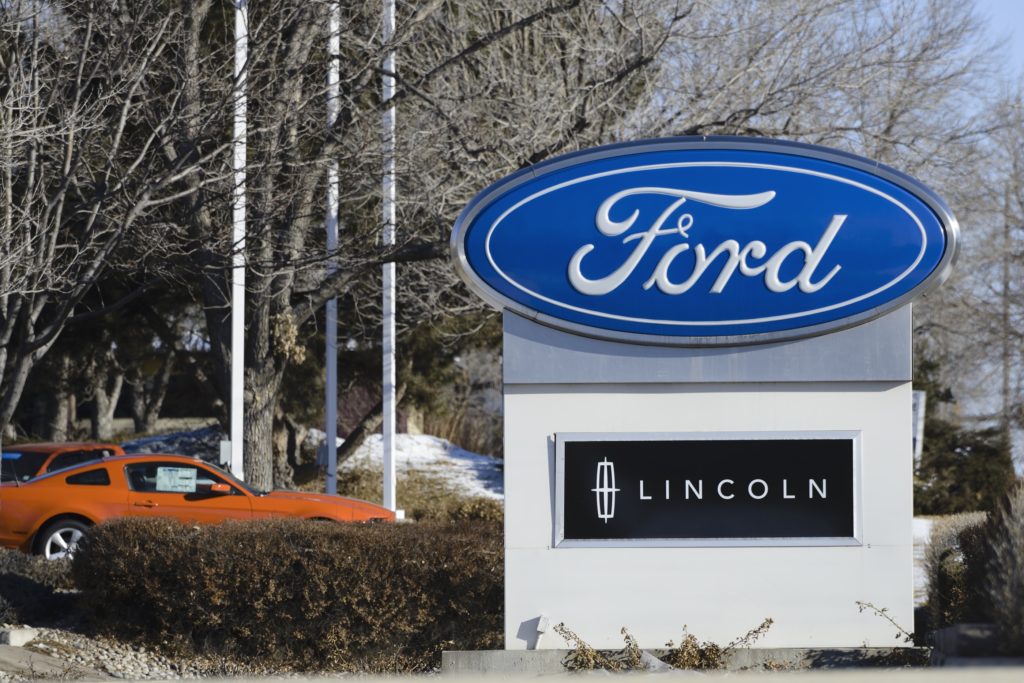 "APD primarily uses its high-level, properly licensed, aftermarket scan tool as its main tool for approximately 96% of its services to its customers and only uses OEM specific licensed software when needed: (1) to service vehicles not currently covered by an aftermarket tool, (2) for those shops who have certification programs which require the use of the latest OEM software, (3) when programming certain control modules, or (4) when calibrating certain ADAS systems," Margol wrote to Ford.
"… To date, APD has purchased and used the licensed Ford software at issue in a very limited number of cases and only for the purposes stated above." Margol said at the time AirPro's best calculation put the amount of revenue from the official Ford software at "less than $15,000."
Ford in the Feb. 27 lawsuit accused AirPro of misleading users to think that aftermarket software was Ford's.
"Contrary to AirPro's claim that 'OEM Scan Tool Software' is 'resident directly on the AirPro Tool' and AirPro's use of the FORD OVAL® trademark, AirPro has specifically argued that it does not use Ford's genuine software (i.e., IDS or FJDS) to diagnose issues with Ford vehicles," Ford wrote.
"Rather, AirPro uses AutoEnginuity's Giotto product to perform diagnostic scans of Ford vehicles.
AirPro's use of the FORD OVAL® trademark and false claims that AirPro uses "OEM Scan Tool Software" constitute passing off of AutoEnginuity's Giotto product for Ford's genuine IDS and FJDS software."
It also called AirPro's marketing misleading.
"AirPro's use of Ford's trademarks in support of its claims that its products are 'OEM compliant' is likely to cause consumers to erroneously believe that Ford authorizes, sponsors, or endorses AirPro's products and/or services," Ford wrote.
"Ford has not authorized AirPro to use Ford's trademarks to promote AirPro's products.
"Ford has not 'validated as OEM compliant' any product of AirPro."
Allegations of remote, shared usage
Ford accused AirPro of subscribing to the OEM's software intended for use by a single shop and using it for multiple collision repair facilities remotely, in violation of the terms of use. It also alleged AirPro of breaching the end-user license agreement by subscribing and then passing that subscription to repairers.
"YOU may install and use this Product only for Your internal use on Your premises for the direct repair of a vehicle and for no other purpose," the terms of use for Ford's IDS and FJDS software state.
"… Neither this Agreement nor any rights granted hereunder, in whole or in part shall be assignable or otherwise transferable by YOU. Nothing in this Agreement grants to YOU the right to assign, sell, lease, loan or otherwise transfer Product in whole or in part to a third party."
This violated Ford's copyright as well as breached the Ford-AirPro licensing contract, according to Ford.
"AirPro has installed and used the IDS or FJDS Software at facilities throughout the world, via the Internet and on behalf of AirPro's customers," Ford wrote.
"AirPro's use of the IDS or FJDS Software at facilities throughout the world, via the Internet, and on behalf of AirPro's customers does not constitute AirPro's 'internal use on [AirPro's] premises for the direct repair of a vehicle,' as required by the EULAs for IDS and FJDS. (Emphasis Ford's.)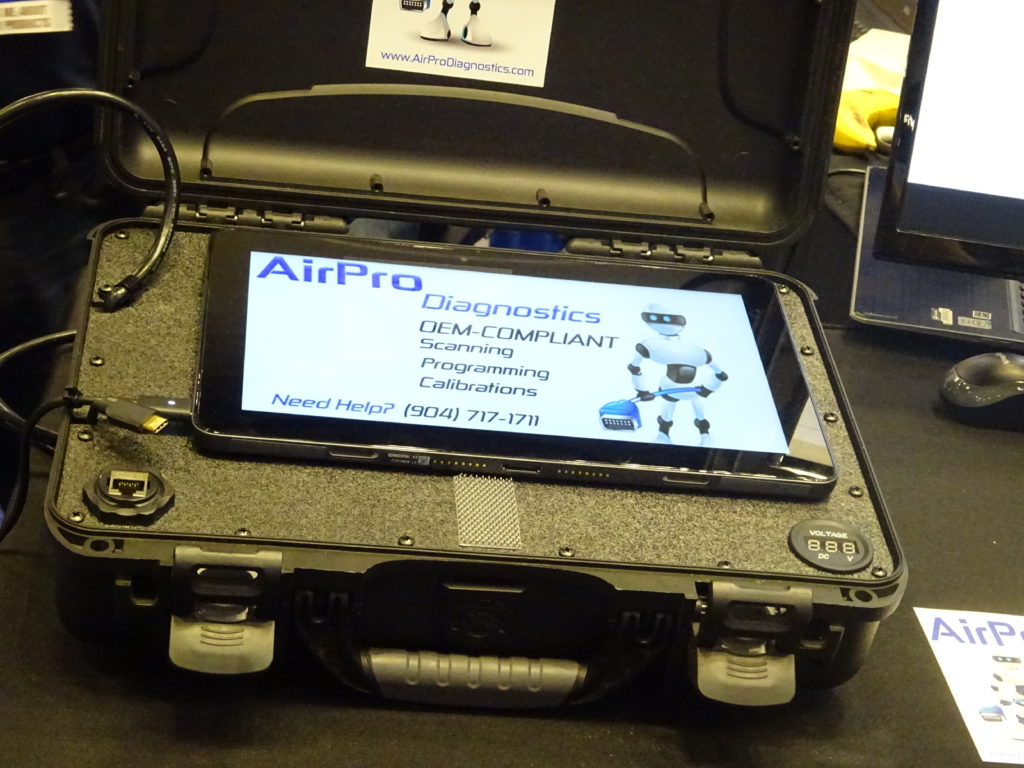 Margol in September 2019 told Ford AirPro wasn't using an individual license simultaneously on multiple scan tools. It would use the same license for a different scan tool only after a repair was completed, he wrote.
"APD continues to assert that the software licensed under the EULA was resident at the premises where the scan tool was located and where the vehicle repair was being conducted. AirPro has been performing diagnostic services primarily for collision repair shops for approximately three (3) years using properly licensed, third party scan tool programs and Ford's FJDS/FDRS (previously FMP) when programming was needed or when diagnostics on late model Ford/Lincoln vehicles (2018 model year and newer) were required. APD purchased multiple short-term licenses (two-day term) and only one long term license of the Ford software. APD would use the licensed software on one AirPro scan tool (a computer) at a time (as permitted). It would then release the license from that scan tool when finished until the next use was needed on another AirPro scan tool. You have asserted that this activity was not the intended use of a license. Nevertheless, APD maintained and continues to maintain that it was in compliance with the EULA."
Ford called that a violation as well, citing Margol's comments as proof it had occurred.
"In view of the above-described violations of the applicable EULA, AirPro infringed Ford's copyrights by copying the IDS and FJDS Software and installing the IDS and FJDS Software on multiple AirPro scan tools," Ford wrote.
Margol said AirPro felt it had complied with Ford's terms of use in all regards. Nevertheless, he said in September 2019 the company would instead have its clients buy their own individual subscriptions in the future, which he said would solve the breach of contract/copyright issues Ford raised.
"Although APD continues to maintain it has been in compliance with all Ford licensing agreements, the company has decided to render this issue moot by refraining from purchasing or becoming a licensee of Ford software under Ford's J2534 EULA," Margol wrote to Ford. "To the extent one of our customers independently determines or decides that Ford software is required to be utilized to complete the repair of a vehicle in its possession, the customer will have to purchase the license from Ford's website, become the licensee, and be bound by all terms and conditions therein. APD will not purchase nor become the licensee. By following this policy, the current confusion as to which 'premises' Ford's software resides will be eliminated. The Ford software will reside at the customer's (your licensee's) premises where the vehicle is located. The Ford software will have to be downloaded directly from Ford's website to the AirPro scan tool (a computer) located on the customer's premises. APD will continue to adhere to this policy until this matter can be resolved under the current license or within the formation of an enterprise license for APD to utilize for the benefit of all parties."
Images:
Ford has sued AirPro over alleged behavior including violating a Ford diagnostic software license. (PhonlamaiPhoto/iStock)
A Ford dealership in Fort Collins, Colo., is seen March 10, 2013. (RiverNorthPhotography/iStock)
The AirPro is shown at SEMA 2017. (John Huetter/Repairer Driven News)
Share This: