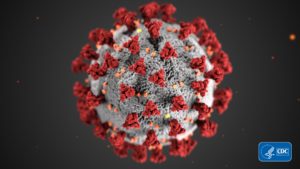 LKQ last month assured investors it had secured most of the Chinese aftermarket auto parts to meet first-quarter demand ahead the outbreak of the coronavirus in Asia.
Automotive Body Parts Association Executive Director Edward Salamy on Monday also reported, "I have not heard from ABPA membership regarding any importation or supply issues due to the virus."
During a Feb. 20 earnings call, LKQ CEO Nick Zarcone said headlines about the coronavirus disease 2019 (COVID-19) respiratory illness first first detected in Wuhan, China, had "led to many questions" about LKQ's supply chain.
"The aftermarket products we distribute are purchased from independent manufacturers and distributors located primarily in North America and Asia, principally Taiwan," LKQ wrote in its 2019 10-K annual report. "In 2019, approximately 38% of our aftermarket purchases were made from our top 4 vendors, with our largest vendor providing approximately 16% of our annual inventory purchases. We believe we are one of the largest customers of each of these suppliers. Outside of this group, no other supplier provided more than 5% of our supply of aftermarket products in 2019. We purchased approximately 49% of our aftermarket products in 2019 directly from manufacturers in Taiwan and other Asian countries. Approximately 48% of our aftermarket products were purchased from vendors located in the U.S.; however, we believe the majority of these products were manufactured in Taiwan, Mexico or other foreign countries."
LKQ also runs an aftermarket parts warehouse in Taiwan to collect the inventory being shipped to North America and receives some back-office support from Bangalore, India.
LKQ Europe's aftermarket parts supply chain is 94 percent European. "The remaining 6% of our 2019 purchases were sourced from vendors located primarily in China or Taiwan, some of which also supply collision parts for our Wholesale – North America operations," LKQ's 10-K states.
Two things appear to be working in LKQ's favor despite global coronavirus fears.
The U.S. State Department on Feb. 2 rated China with a Level 4 "Do Not Travel" advisory because of the virus. But LKQ's supply hub of Taiwan isn't viewed as a health threat. Though the State Department on Feb. 24 reported confirmed COVID-19 cases and temporary entry and visa rules in Taiwan, it continues to give the island a benign Level 1 "Exercise Normal Precautions" advisory. 
As for China, LKQ caught a break from the timing of the outbreak.
"The coronavirus outbreak occurred just prior to the Chinese new year," Zarcone said on a Feb. 20 earnings call. "As a normal course of business, and anticipating the annual shutdown related to the Chinese holiday, we had already procured and received most of the Chinese-manufactured products needed for the first quarter."
"Within our wholesale operations, we focus our procurement on products that are in the most demand, based on a number of factors such as historical sales records of vehicles by model and year, customer requests, and projections of future supply and demand trends," LKQ's 10-K states. "Because lead times may be 40 days or more on imported aftermarket products, sales volumes and in-stock inventory are important factors in the procurement process."
Zarcone said LKQ would keep an eye on the virus and supply chain
"Clearly, with this outbreak, everyone is in uncharted waters, and it is simply too early to say what interruption companies could face across the business world," Zarcone said.
"… Importantly, our segment teams are proactively monitoring the situation and are in constant dialogue with our supply chain partners to help ensure we maintain continuity in our operations and effectively  manage the inventory levels we need to service our customers."
He also noted that "our thoughts go out to all those impacted by the virus."
More information:
LKQ fourth-quarter 2019 earnings call transcript
Seeking Alpha, Feb. 20, 2020
LKQ fourth-quarter 2019 earnings call
LKQ, Feb. 20, 2020
LKQ, Feb. 27, 2020
Featured image: This Centers for Disease Control and Prevention image depicts a coronavirus. The novel coronavirus "Severe Acute Respiratory Syndrome coronavirus 2" (SARS-CoV-2) is linked to a respiratory illness first detected in Wuhan, China. The medical condition has been named "coronavirus disease 2019" (COVID-19). (Alissa Eckert and Dan Higgins/CDC)
Share This: