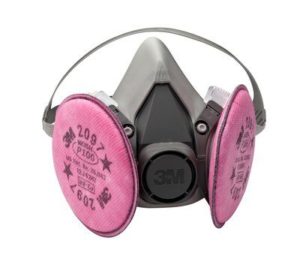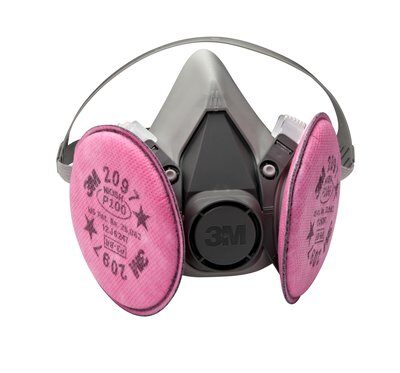 3M has announced plans to produce and prioritize respirators for the health care industry during the COVID-19 coronavirus response.
It also recommended the collision repair industry try an alternative to the masks currently in high demand by medical professionals.
"One very good alternative is the BodyMan Respirator : Part number 7181 ( Small) 7182 (medium) and 7183 (large)  — replacement filters are part number 7184.  This mask handles grinding, sanding, welding, undercoating," 3M business development manager Mark Algie wrote Monday to the Society of Collision Repair Specialists.
The mask uses a P100 filter. Though the National Institute for Occupational Safety and Health has not approved it for ozone, 3M said the mask does offer "Nuisance level relief against organic vapours, and ozone protection up to 10 times the Occupational Exposure Limit (OEL)."
3M said it recommends the mask "for use in brake and clutch repair where asbestos exposures may be found."
"The 3M™ Half Facepiece Respirator 07182 can be used for grinding, sanding, welding and brake and clutch repair applications," 3M continued.
Shops might wish to research these and other PPE alternatives as a means of keeping staff safe and saving other masks for health care workers on the front lines.
"For certain industrial applications, alternative respiratory protection products may be suitable. Our Application Engineering team (available via the 3M Technical Helpline at 1-800-243-4630) can assist you in your evaluation of such alternatives," 3M safety and industrial business group channel manager Chris Dujovski and channel area director Larry Lynott wrote to distributors on March 23.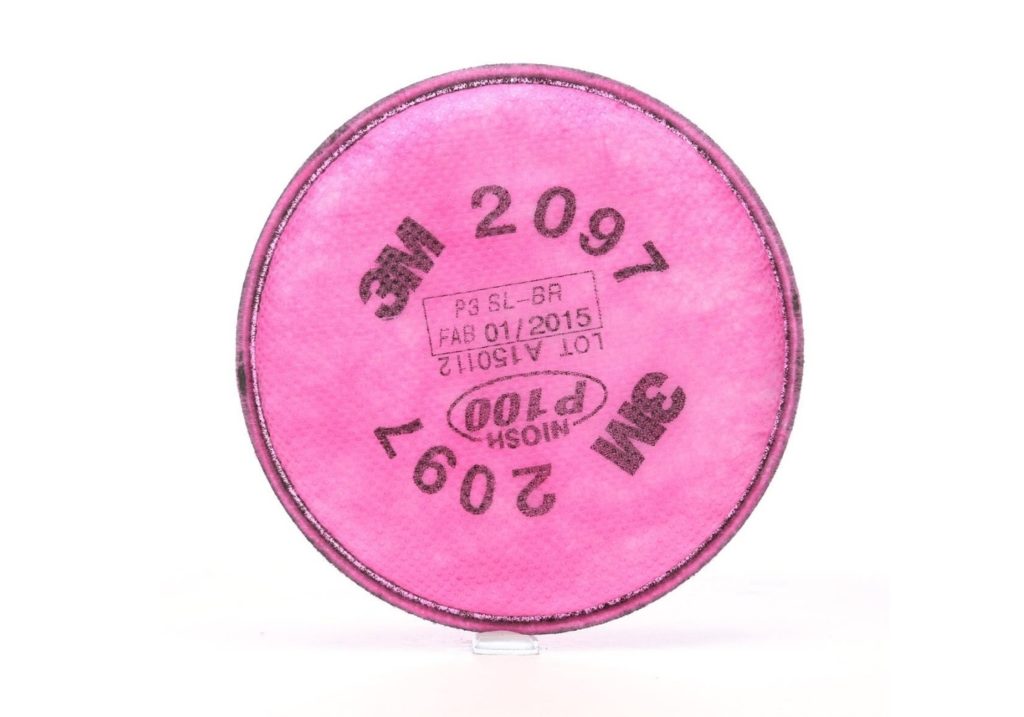 The U.S. Homeland Security Cybersecurity and Infrastructure Security Agency has recommended auto repairers be considered "critical," which Dujovski and Lynoot said meant 3M will still sell them respirators. However, they told distributors March 23 this would be handled by drop-ship to shops and other end users "until further notice."
"Given the rapidly changing dynamics, we are taking further actions to shift most of our respirator production output to supply healthcare and government/emergency response," Dujovski and Lynott wrote. "The need to transition supply from industrial to healthcare is likely to continue for the duration of the emergency response being declared and implemented by governments in the U.S., Canada, and around the world.
"We know that our respiratory protection products are used by workers in a vast array of industrial, healthcare, and government applications. Effective immediately, all 3M Filtering Facepiece Respirators (FFR) going through 3M Authorized Safety & Industrial Distributors will be released only to support end-user customers operating within critical industrial infrastructure as specified by the U.S. Government – excluding healthcare, hospitals, first responders, and government, which will be serviced through other channels.  All orders for these products will be processed via end-user dropship, ensuring that supply is delivered to its intended destination, as quickly as possible.  Until further notice, no FFR orders will be shipped to Authorized Distributor warehouses or hubs, or to any other location that is not in scope.
"… We will continue to prioritize and action respirator fulfillment on a case-by-case basis. As a result, order status will fluctuate based on supply."
3M on March 20 announced it had doubled its N95 respirator production over the past two months and was now on pace for more than 1.1 billion a year, or nearly 100 million monthly.
"As the cases of COVID-19 accelerate across the United States and Canada, 3M is receiving an increasing number of requests for large-volume respirator supply to support the healthcare industry and national preparedness efforts," Dujovski and Lynott wrote.
"… In response, 3M is working with the U.S. government and other governments around the world to help address the need of getting respirators to the organizations and individuals that will have the greatest impact on addressing this public health emergency.
"… In the U.S., this is specific to the following disposable respirator models:  8210, 8210Plus, 8200, 8110S, 8511, 9105, 9105S, 9210+, and 9211+."
Dujovski and Lynott said 3M also changed its cancellation policy for respirators. Authorized distributors may until April 1 cancel orders for "Filtering Facepiece Respirators, Reusable Respirators, and Powered & Supplied Air Respirators." Anything in the system on or after April 1 "will be non-cancelable and will be fulfilled as product becomes available."
If technicians, owners and managers switch respirators during the COVID-19 coronavirus pandemic, don't forget to research the 3M guidance for your new product. For example, the P100 filter Algie referenced carries instructions on when to replace the filters:
In response to NIOSH's request, the following time use limitation is recommended for all 3M P-series filters: If filter becomes damaged, soiled, or breathing becomes difficult, leave the contaminated area and dispose of the filter. If used in environments containing only oil aerosols, dispose of filter after 40 hours of use or 30 days, whichever is first.
As discussed above, if a filter is used in environments containing non-oil aerosols, the filter will cake and efficiency will increase. This increase in efficiency is accompanied by an increase in breathing resistance which can help signal the wearer to change the filter. Atmospheres that contain both oil and non-oil aerosols will most likely result in filter caking from the non-oil aerosol. Therefore, the P-series time use limitation reverts to dispose of the filter when it becomes damaged, soiled, or difficult to breathe through if the filter is used in environments that contain no oil aerosols, or if the filter is used in environments that contain a mixture of oil and non-oil aerosols. Only if a P-series filter is used in an environment that contains only oil aerosols does the full time use limitation apply. (Emphasis 3M's.)
3M also encouraged the donation of N95 respirators to hospitals and first responders.
"Additionally, we kindly ask that you work with your end-user customers to understand their anticipated consumption levels of 3M respiratory protection products in the near term," Dujovski and Lynott wrote. "If their operations are slowing down, or they are not in critical infrastructure, we ask that they work with you to either return any unopened 3M respirators, or consider donating them to hospitals and first responders that may need additional N95 Filtering Facepiece Respirators."
AASP-NJ members donate
The Alliance of Automotive Service Providers of New Jersey on Monday described some of its members' donation efforts.
Ted Rainer, owner of Point Pleasant, N.J.-based Ocean Bay Auto Body, distributed Tyvek suits, gloves and booties and several boxes of N95 respirators among the Point Pleasant Police, Fire and First Aid Departments and the Rotary Club.
"I've been in business here for 48 years, and Point Pleasant has been really good to me all the way around," Rainer said, according to the AASP-NJ. "Now, it's time to give back. In times like these, you always ask yourself, 'What can I do?' That's how we all built our businesses; we all ask customers, 'How can I help you?' That's what we all do."
AASP-NJ board member Mike Kaufmann (Advantage Dealer Services) has offered to pick up and deliver donations from other collision repairers; contact him at 973-332-7014.
He has already delivered safety glasses, masks and Tyvek suits from Bloomfield, N.J.-based Bloomfield Auto Body to Pompton Plains, N.J.-based Chilton Medical Center, according to AASP-NJ.
"I had extras, so I figured I'd just give them out if they could help people out at this time," Bloomfield Auto Body owner Anthony Trama said, according to AASP-NJ>
"I wish I could do 20 [deliveries] a day," Kaufmann said, according to AASP-NJ. "Everybody has to just work together, and we'll all get through it."
AASP-NJ member Auto Body Distributing Co. has donated gloves and masks to paramedics, Hackensack University Medical Center and the Bergenfield Police Department.
"How do we not help these people who are around this? We're helping out however we can and doing our part," the co-op's general manager Karyn Breidt said, according to AASP-NJ.
Auto Body Distributing Co. CEO and AASP/NJ Treasurer Tom Elder adds that the operation is also taking special precautions to protect the auto body industry it serves.
Anyone with spare PPE is encouraged to contact local health organizations, AASP-NJ Executive Director Charles Bryant at 732-922-8909 or Atlantic Health System account manager Jenny Collins at 973-971-7106 or Jenny.Collins@atlantichealth.org.
PPE and executive orders
Repairers should also check their state's executive orders. It's possible your governor has ordered businesses to provide an inventory of gear. Colorado and New Jersey ordered such a list be provided as of Thursday and Friday, respectively. (You don't have to surrender your products; only report how much PPE you have.) Minnesota ordered a similar list be provided by Thursday.
A FAQ from the state of Minnesota said the order to inventory PPE didn't apply if all of the supplies were for "essential services." But if the PPE was used for a mix of essential and nonessential services, an inventory was necessary, the state wrote in the FAQ.
The Alliance of Automotive Service Providers of Minnesota's legal counsel said the order's scope is unclear for collision repairers.
"The conflict is that auto repair workers are deemed essential but the equipment that they rely on is being prioritized for the health care system," Kevin Walli Fryberger Law Firm wrote to the association Friday.  Our best advice would be to begin an inventory of the personal protective equipment that you have at your shop.    A link to the form for undertaking the inventory is provided here.  (https://mn.gov/ppe/).
"In the meantime, the Fryberger firm will reach out to the Governor's office to seek verification regarding this apparent conflict in the Emergency Executive Orders."
More information:
"3M™ Half Facepiece Respirator Packout 07182, Medium, with 3M™ Particulate Filters PN 07184, P100" (Small 07181 and large 07183 masks also available)
"AASP/NJ Members Donate Much-Needed Supplies during Coronavirus Crisis"
Alliance of Automotive Service Providers of New Jersey, March 30, 2020
Images:
A medium-sized 3M half-facepiece respirator, part 01782, is shown. The one here uses P100 filters. (Provided by 3M)
A 3M P100 filter is shown. (Provided by 3M)
Share This: