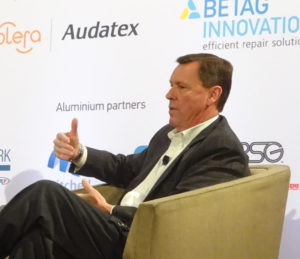 Caliber Collision on Monday said it had "right sized the support staff" and slashed executive salaries as a response to the economic burden from the COVID-19 coronavirus.
The company told landlords on Saturday it had experienced a significant business decline due to the national virus response.
"Caliber to date has been viewed as an essential services provider and allowed to maintain operations, but the stark reality is that we have experienced a significant decrease in our service volume which directly impacts our cash flow," Caliber wrote in a Saturday landlord email shared with Repairer Driven News. "In addition, a growing number of states and local jurisdictions are ordering residents to shelter in place, which dramatically reduces the number of vehicles on the roads and the number of accidents for which repairs are needed. Compounding this trend is the unprecedented level of job loss which reduces our customers' willingness to seek repairs until the passing of this crisis.
"In response to this environment, we are working tirelessly to ensure that Caliber maintains a strong financial position to not only weather this crisis but to emerge as a solid business. Be assured that Caliber is making every effort to keep volume coming into the centers by working closely with our insurance carrier partners to address the needs of their customers during these difficult times. Despite our efforts, however, we anticipate the decline in business to increase over the coming weeks."
Caliber has asked landlords with leases longer than two years to accept a temporary 40 percent rent cut effective April 1. It mentioned some of its other cost-cutting before asking the property owners to also stand "'shoulder-to-shoulder'" with the MSO.
"(W)e are taking immediate steps to respond to the economic challenges this pandemic presents including, suspending expansion, current acquisitions, non-essential capital expenditures, travel and other expenses as well as right-sizing our workforce and implementing substantial salary reductions."
Caliber said it had "right sized the support staff without impacting our ability to serve our customers in the centers," though it didn't give other specifics on what appeared to be the reference to layoffs.
However, the company would preserve "all initiatives that support our centers and the safety of our customers, including our Standard of Quality program and OEM certifications," it said.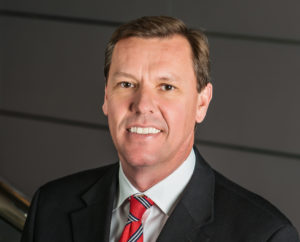 CEO Steve Grimshaw has indefinitely forgone a salary, Caliber said. The company's executive team received 50 percent pay cut, and the MSO was "taking additional salary reductions based on income levels," Caliber said. It also "eliminated all corporate bonuses for team members not working in a center."
Caliber also suspended its company 401(k) match.
The company said it prioritized its employees who worked with customers and vehicles and put deferred executive salaries into employee assistance.
"We believe Caliber team members that take care of our customers and their cars are the heart and soul of this organization, and therefore, sacrifices are being made to ensure their livelihood is kept in-tact to the best of our ability," Caliber said in the statement. "This starts at the top and includes all Caliber partners. …
"Additionally, we have extended the company PTO policy and established a $2.5MM Employee Assistance Program funded from the deferral of Executive salaries, as well as donations from our Private Equity owners and teammates to support those individuals hardest hit. We remain committed to being proactive and transparent with all communications among our stakeholders during this crisis."
In terms of other cost cutting or deferments, Caliber clarified its halt on acquisitions wouldn't cease "the build-out of new state-of-the-art facilities that were previously in progress." It also said it was "asking for extended terms moving forward" from vendors but not halting payments.
All Calibers remain open. "As an essential business, it is Caliber Collision's responsibility to remain open, thus all centers are open and operating," the company said in its statement.
Boyd temporary layoffs
Boyd Group Services, the parent company of Caliber's closest competitor Gerber Collision and other U.S. and Canada businesses, on Friday announced it had seen demand fall by 40-50 percent and had initiated "temporary staffing reductions."
On March 18, it too announced it had halted acquisitions, would be "very careful" about near-term capital spending, and pause certain plans.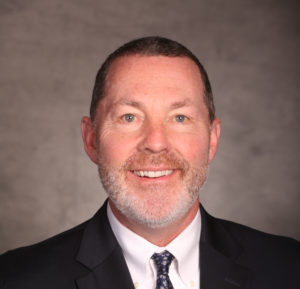 "At the Boyd Group, the health and safety of our customers, workforce, business partners and communities is our top priority," Boyd Group CEO Tim O'Day said in a statement Friday following the layoff announcement. "We have a proud history of responsible business and are committed to doing all we can to keep everyone safe on the road and in our communities.
"Our senior leadership has been closely monitoring the COVID-19 public health emergency. We have taken our lead from the Centers for Disease Control and Prevention (CDC) and Health Canada. We have adjusted our operating processes, including photo estimating, and Drop & Go service that provides contact-free repair drop-off for the benefit of our customers and team members. We have also added more stringent cleaning protocols, implemented workplace social distancing and travel bans.
"After careful consideration, we have made the difficult decision to implement temporary staffing reductions that reflect current demand for Collision Repair services. We take these measures very seriously because they impact people's lives and livelihood. These company-wide reductions are directly due to the economic and social impact of COVID-19. They will affect our team members at all levels from our corporate office to our shops.
"This action was necessary in order to ensure the long-term viability of the company. We are focused on increasing our revenue so that we can bring back our team members as quickly as possible.
"We are encouraged by recent government actions and we are committed, where possible, to help our team members access any available support through this difficult period.
"Taking these steps now will best position the Boyd Group to respond to the dynamic market challenges we are facing. While we understand that the next few months ahead will not be what we had planned for, we remain committed to our team members, customers and shareholders."
Liquidity
Boyd on Friday said it had good liquidity, including about $575 million CAD on hand ($407.43 million USD).
"As many other companies have done, and out of an abundance of caution, Boyd has fully drawn on available financing facilities," the company wrote in a news release. Boyd said it could still tap swing lines of $40 million USD and another $275 million USD in a loan "accordion feature" if it wants.
Boyd on March 18 predicted that unnamed competitors backed by private equity could face a tougher time given what it estimated was their higher leverage.
Caliber, for its part, expressed confidence Monday in its finances and private equity support.
"These steps have strengthened the financial position of Caliber to weather any and all impact from COVID-19 and the unprecedented actions being taken by federal and state governments to slow the spread," Caliber said in a statement. "We are well positioned to navigate this very fluid situation and also have the financial support of three of the preeminent Private Equity firms in the U.S."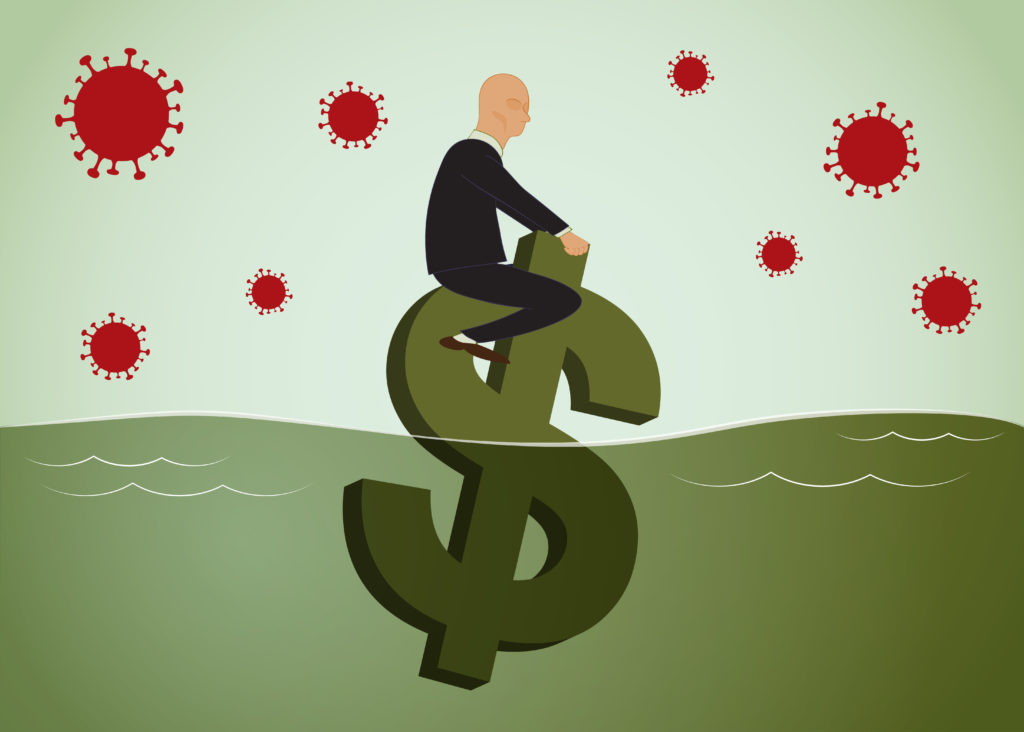 State of the market
Caliber and Boyd are large enough that their assessments provide a perspective on the economic impact the COVID-19 coronavirus is having on the collision industry nationwide (in both U.S. and Canada, in Boyd's case). An industry financial expert on Monday also shared a few other anecdotes on the market today.
Focus Advisors Managing Director David Roberts on Monday said many of his clients are experiencing a market downturn, with new intakes down to 15-20 percent in some cases.
He said some of his companies were load-leveling along their facilities, operating some with a skeleton crew and moving vehicles to other centers.
Roberts noted that he had recently had a Audi fixed at a certified shop, and it was running at about 25-30 percent. "They're getting cars in," he said. Certification seemed to be one means of preserving demand, according to Roberts, who said he emphasizes the concept to clients.
"The current environment is without a doubt, the most challenging period any business or leadership team has ever encountered. We at Caliber Collision view this as a humanitarian crisis, as it represents a dual threat to the physical safety and economic livelihood of all our teammates and communities. Our purpose is Restoring the Rhythm of Your Life, and we are doing everything in our power to ensure our centers are operating in the safest manner possible to protect our team members and customers. We have changed every aspect of how we operate to ensure compliance with the guidance and best practices of the CDC, including how to deal with indirect and direct exposure to COVID-19.
"At Caliber, we are taking a long-term view of the impact caused by this virus. We are proactively preparing our organization to emerge stronger – whether impact to volumes last three weeks or through the end of 2020."
Service King hasn't yet responded to an earlier inquiry Friday about how it's faring overall.
Images:
Caliber Collision CEO Steve Grimshaw speaks at IBIS USA 2019. (John Huetter/Repairer Driven News)
Caliber Collision CEO Steve Grimshaw. (Provided by Caliber Collision via Business Wire)
Boyd Group Services CEO Tim O'Day. (Provided by Boyd Group)
Navigating the economic impact of the COVID-19 coronavirus could be difficult for a repairer. (Vectorios2016/iStock)
Share This: