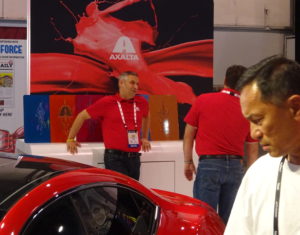 Citing the COVID-19 coronavirus' disruption globally, Axalta on Tuesday announced it would end its hunt for "strategic alternatives" — a review that had examined the possibility of selling the company.
"In light of the dislocation in global markets caused by the coronavirus pandemic, the Board unanimously determined that concluding the review of strategic alternatives is in the best interests of Axalta shareholders at this time," Axalta Chairman Mark Garrett said in a statement. "This decision follows months of in-depth discussions with a number of interested parties. Although the process has concluded, our Board will continue to evaluate all opportunities to enhance shareholder value. I would like to thank (Axalta CEO) Robert Bryant and the management team for their hard work in the review process and for the excellent job they are doing to navigate Axalta through a global crisis. I'd also like to thank our employees for their relentless commitment and outstanding contributions to Axalta's success."
Axalta announced the strategic review in June 2019. It said Monday that it talked to more than 50 parties about "a potential sale of the Company or components of its business." Eighteen "potential purchasers" signed non-disclosure agreements to perform due dilligence, according to Axalta.
"Over the course of the nine-month review, Axalta's Board, led by its Strategic Review Committee, explored multiple alternatives to maximize shareholder value, including a comprehensive sale process for the Company, as well as a concurrent evaluation of Axalta's operating strategies, core underlying businesses and standalone value creation potential," Axalta wrote in a news release Monday. "Axalta and its representatives communicated with over 50 participants, including companies in the coatings, chemical and industrial sectors as well as financial sponsors throughout the U.S., Europe, and Asia regarding a potential sale of the Company or components of its business. Axalta signed non-disclosure agreements with 18 potential purchasers to facilitate due diligence.
"After having extensively evaluated these various alternatives, the Board determined in consultation with financial and legal advisers that at this time the ongoing execution of the Company's strategic plan is the best alternative to maximize value for Axalta's shareholders."
Bryant said Axalta had done well for itself since the June announcement, producing "robust operating profit and free cash flow for the full year 2019." But after three straight quarters of good financials, COVID-19 tanked global markets, according to Bryant.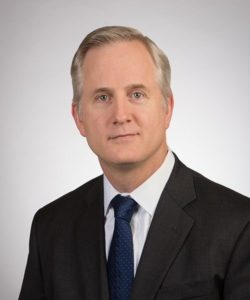 He said the company should have a "position of strength" when the world recovers.
"As we announced recently, we have taken swift and decisive action to plan for and address the near-term impact on customer demand in certain areas of our business," he said in a statement. "This includes executing on adjustments to Axalta's cost structure across the organization. We believe the actions we are taking, coupled with a strong balance sheet and ample liquidity, will enable us to emerge from this crisis in a position of strength. Our top priority is the health of our employees, customers and communities. We will continue to monitor the situation closely and take further action as appropriate."
Axalta had $1.02 billion in cash and $3.8 billion in debt at the end of 2019 for a net debt-to-adjusted EBITDA leverage of 3X. It said it would try to free up cash by changing capital spending and "reducing working capital intensity."
"The fundamentals of our business remain strong," Bryant said in a statement March 24. "From a manufacturing standpoint, we continue to operate and meet customer demand around the world. We are also activating contingency plans designed to ensure our ability to continue to serve our customers in the event of possible operational limitations and also exploring ways to 'flex' as demand from customers changes. While near-term demand is uncertain and has caused us to withdraw our financial guidance for 2020, we are confident that we can continue serving our customers in a manner that is safe, compliant, and meets customer needs globally."
Bryant said Axalta would take "a combination of variable and directed fixed cost structure actions" in response to the coronavirus' disruption.
"The coatings industry in general has a very high variable cost structure, and Axalta is no exception—our costs are approximately 64% variable at the cost of goods sold level," he said in a statement.
Axalta called itself No. 1 in global automotive refinishing for 2019. Which is good news for the company, as refinishing constitutes its most important business segment.
Axalta did $1.8 billion in refinishing net sales last year, an amount which represented more than 39 percent of the company overall net sales. (The next largest segment was light vehicle coatings, at 27 percent of net sales.)  So the coatings manufacturer's ownership and business strategies ought to have an impact on the company's approximately 80,000 body shop customers worldwide. Conversely, the business climate for those 80,000 body shops should have a ripple effect on Axalta.
The company said it was assessing customer demand in general and would provide new 2020 guidance later.
"(W)e are working closely with our customers to understand their plans and needs," Bryant said in a pop-up message present Tuesday on Axalta's website. "Our goal is to continue to deliver the outstanding service Axalta prides itself on providing.
"Axalta is actively managing this dynamic situation and is committed to keeping our employees safe and serving our customers around the globe."
Bryant said Axalta's supply chain hadn't experienced any "significant disruptions," but it was keeping an eye out for risk and alternate suppliers if necessary.
More information:
"Axalta Concludes Review of Strategic Alternatives"
Axalta, March 31, 2020
"Axalta Provides Update in Response to Coronavirus Impact"
Axalta, March 24, 2020
Images:
The Axalta booth at SEMA 2018 is shown. (John Huetter/Repairer Driven News)
Axalta CEO Robert Bryant is shown. (Provided by Axalta via PR Newswire)
Share This: