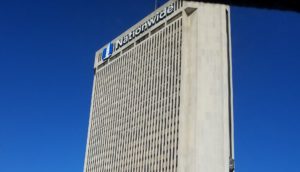 Nationwide told its direct repair program facilities on Monday that it would reimburse an hour of labor and $25 for materials to sanitize vehicles as a precaution against the COVID-19 coronavirus, according to a memo shared by Collision Hub.
"The guideline that we are using without a requirement for additional documentation is 1.0 labor hour and $25 for materials," the company wrote to On Your Side shops. (Emphasis Nationwide's.) "Please make sure the line entry says COVID-19 and leave the operation as blank."
The company didn't rule out the possibility of sanitizing requiring more time or materials.
"As with everything we do, we ask that every claim be handled on its individual merit," Nationwide wrote. "If the claim merits more than the guideline, please provide the supporting documentation for our review."
Nationwide discussed the possibility for the labor at intake and delivery.
"One of the items that has come up is how to handle the new steps being taken to ensure employee and customer safety regarding sanitizing the vehicle as it arrives and prior to delivery to the customer," Nationwide wrote. "While we are hopeful that a day will come where this will not be needed, we understand that for now it is necessary."
We asked Nationwide how it generated the calculation and if the time encapsulated both intake and delivery cleaning.
"As we deliver on our mission to protect people, businesses and futures with extraordinary care, we are adapting quickly to an evolving situation," Nationwide public relations director Ryan Ankrom said in a statement. "We are monitoring state and federal regulatory updates and implementing procedures to help keep our associates, customers and partners safe. This includes our recent guidance for pre-inspection and post-repair sanitization. We will continue to closely monitor the situation and strive to do all we can to minimize disruption and deliver the protection and service our customers and partners expect."
The National Institutes of Health on March 17 announced that research it had done alongside the Centers for Disease Control, UCLA and Princeton examined the length of time COVID-19 can live on various surfaces.
"The scientists found that severe acute respiratory syndrome coronavirus 2 (SARS-CoV-2) was detectable in aerosols for up to three hours, up to four hours on copper, up to 24 hours on cardboard and up to two to three days on plastic and stainless steel," NIH wrote about the research published in the New England Journal of Medicine. "The results provide key information about the stability of SARS-CoV-2, which causes COVID-19 disease, and suggests that people may acquire the virus through the air and after touching contaminated objects."
In addition, it's possible to have the coronavirus without knowing it for a while. The CDC said symptoms like shortness of breath, coughing or a fever "may appear 2-14 days after exposure (based on the incubation period of MERS-CoV viruses)." (Emphasis CDC's.)
When you consider these factors, the vehicle certainly presents an infection wild card from a shop and customer's perspective, and one the repairer must address.
The CDC's guidance for businesses cleaning and disinfecting workplace and individual items can be found here.
According to the CDC, necessary materials could include gloves; soap and water, "disposable gloves and gowns for all tasks in the cleaning process, including handling trash"; and EPA-registered household disinfectant or solutions with the appropriate amount of alcohol or bleach. (Emphasis CDC's.)
"Additional personal protective equipment (PPE) might be required based on the cleaning/disinfectant products being used and whether there is a risk of splash," the agency wrote.
The person performing the cleaning should note that many EPA-approved disinfectants recommend "Keeping surface wet for a period of time (see product label)," according to the CDC.
The CDC also recommended employers "Educate workers performing cleaning, laundry, and trash pick-up to recognize the symptoms of COVID-19″ and "Develop policies for worker protection and provide training to all cleaning staff on site prior to providing cleaning tasks," including how to use and dispose of PPE. (Emphasis CDC's.)
Read the CDC guidance here. The industry safety and compliance consulting firm KPA has also assembled COVID-19 resources for body shops and other businesses here, if you're interested.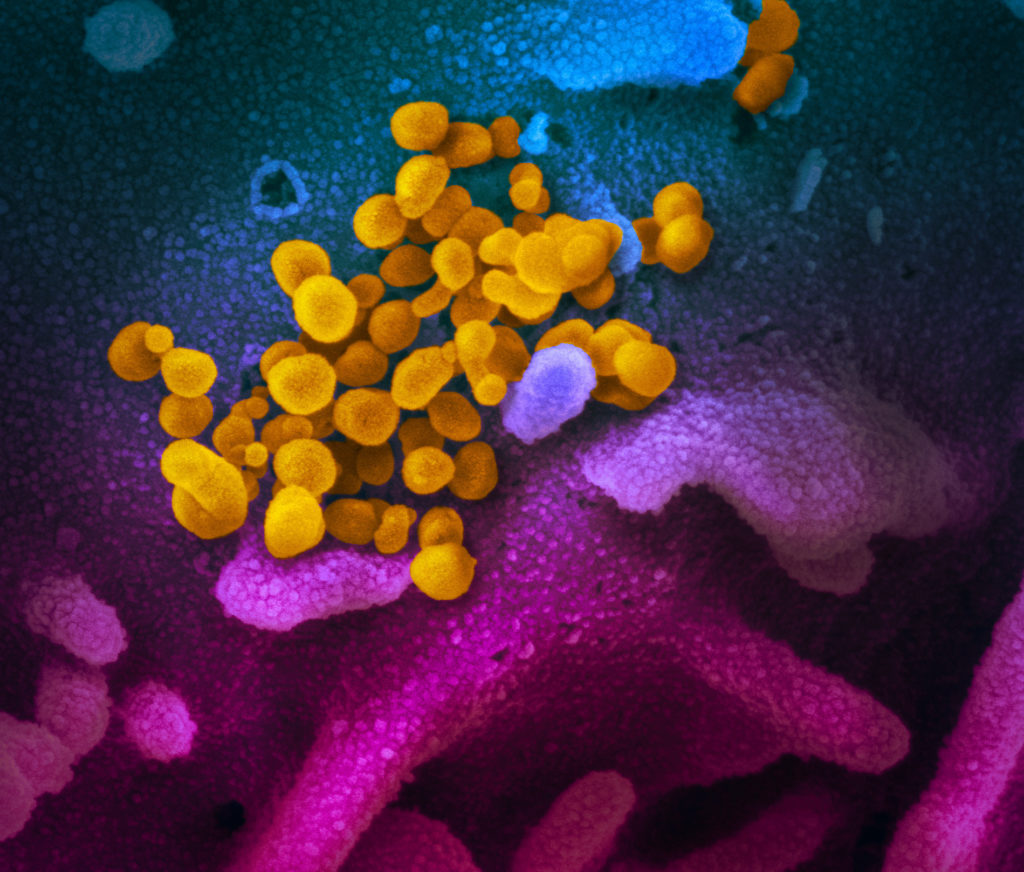 MSOs talk sanitization
Leading national multi-shop operators who have relationships with Nationwide have described taking sanitization extremely seriously.
Caliber Collision's website Tuesday said the nation's No. 1 auto body repair chain would "continue to follow the guidance of the CDC and local public health officials as we adjust our business practices in order to address current challenges."
The company said it was "taking extra preventative measures to protect our customers, teammates and everyone who enters our centers to keep them safe and healthy."
It described precautions including:
• Centers are cleaned and disinfected twice daily.
• Our teammates will respect your space and will warmly greet you without a handshake. We will allow for adequate space between our teammates and customers (3-6 feet) during in-person interactions.
• We ask that all customers remove all personal items from vehicles at drop-off.
• We will provide digital paperwork if you prefer.
• Customer vehicles are disinfected after all repairs are completed.
• Our teammates are dedicated to hand washing between personal interactions and as many times as possible throughout the day. We encourage our customers to join us with frequent hand washing and the use of hand sanitizers. (Minor formatting edits.)
Gerber Collision on March 17 said its efforts included:
• We are reducing the number of people visiting our shops by providing customers with staggered scheduled appointment times and alternatives for dropping off their vehicles.
• Whenever possible, we are limiting contact, including handshakes. We are also completing updates and providing communication to our customers by phone and email.
• Like everyone, we have taken additional precautions and enhanced our cleaning process across all shops and among our Team Members. (Minor formatting edits.)
Its "Drop & Go" options could involve preventative measures including "Gerber provides you estimates via phone/e-mail," "Gerber cleans and disinfects vehicle before you pick up," "Estimator will come outside and provide estimate while you sit in vehicle" and "You submit photos of the damage to your vehicle using our online estimate form."
Service King's website on Tuesday said the company was "taking all necessary steps to keep our teammates and customers healthy and prevent the virus from spreading."
The MSO said its actions included:
• We continue to encourage our teammates to practice social distancing and take the proper hygienic steps outlined by the CDC to include washing hands regularly, avoid touching one's face, avoiding handshakes, etc.
• High touch areas are properly disinfected at least three times a day, to include the disinfection of surfaces (like doorknobs, tables, desks, counters, and handrails).
• Service King has implemented a specific protocol for the sanitation of each customer's vehicle.  All Service King Detailers will be provided respirators to wear during final car cleaning and must execute mandatory procedures to disinfect cars both at the time of intake and return. Doing so will protect our teammates while providing our customers confidence that the returned vehicle is sanitary. (Minor formatting edits.)
More information:
Centers for Disease Control COVID-19 coronavirus webpage
CDC "Symptoms of Coronavirus" webpage
CDC "Cleaning and Disinfecting Your Facility" advice for businesses
Images:
The Nationwide headquarters at One Nationwide Plaza is shown. Cropped from the original by Repairer Driven News. (Chimatronx via Wikimedia Commons https://commons.wikimedia.org/wiki/File:Nationwide_1_N.P._HQ.jpg)
SARS-CoV-2, yellow, the virus behind the COVID-19 coronavirus, emerges from lab-cultured cells, pink and blue. The image is from a scanning electron microscope. (National Institute of Allergy and Infectious Diseases-Rocky Mountain Laboratories)
Share This: