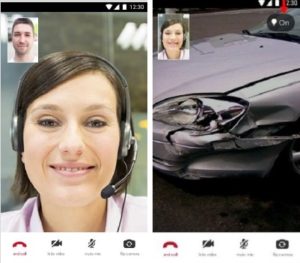 We've encountered a few tidbits regarding virtual claims handling amid the COVID-19 coronavirus pandemic that we thought would interest readers. Here's our reporter's notebook on the topic:
Allstate: 90%+ claims using virtual tool
Allstate on Monday estimated that more than 90 percent of all auto claims would within the week use one of its virtual tools.
The carrier was already at 50 percent usage two weeks ago, the carrier said in a news release describing actions it had taken in response to the COVID-19 coronavirus.
"Allstate is the only insurance carrier with Virtual Assist, which allows a body shop to create an initial estimate and get approval on supplemental coverage as they repair a vehicle," the carrier wrote in a news release. "Customers can submit their initial claim using QuickFoto Claim®, available through the Allstate Mobile app. Once everything is settled, Allstate can send payments instantly with QuickCard Pay – one of the fastest methods in the industry. Within the next week, Allstate anticipates that more than 90% of all auto claims will use these virtual tools, up from about 50% just two weeks ago."
Allstate also estimated 90 percent of its global workforce was doing so remotely.
Liberty Mutual: Physical visits only 'in emergency situations'
In a similar vein, Liberty Mutual also has told customers "Auto appraisers will not be visiting customer homes or auto body shops except in emergency situations and will follow CDC guidelines. You can submit photographs of vehicle damage online and through our app, including using our new assisted-photo tool which will show you step-by-step how to take damage photos."
It said everyone else in claims was "working from home to handle claims as quickly as possible. For faster claims processing, we strongly encourage you to file new claims online, to manage claims online, and to use our digital tools including RealTime Review video chat and guided photo capture."
Repairers talk live, virtual claims
Trace Coccimiglio, owner of Draper, Utah-based Valet Auto Body, on Monday said most of the insurers in his market have switched to handling claims remotely. He suspected many carriers were "not going back."
The COVID-19 coronavirus issue "kind of pushed" the carriers to enact mobile estimating, and now the infrastructure was in place, he predicted.
"I prefer it," he said. It's not faster, and adjusters don't show up and behave like a jerk to justify their existence, he said. Of course, adjusters could "end up being jerks remotely," he said.
Another repairer who'd butted heads with State Farm in the past said Monday he had received praise from the carrier for protecting their staff during physical visits.
John Mosley, owner of Clinton, Miss.-based Clinton Body Shop, said insurer staff can make an appointment to see a vehicle. The shop will place it an a designated area. and make it the interaction all a "touchless deal."
More work for appraisers?
Ironically, an auto insurance industry relying more upon virtual options might actually yield more in-person work for independent appraisers.
Phil Langley, vice president of client services for appraisal firm SCA, described such a scenario in an email Monday.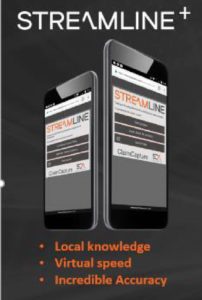 "While the numbers continue to evolve as more states issue initial, or tightened, lockdowns, we are seeing a reduction of claims by about 33% to date year-over-year," Langley wrote. "As an independent appraisal company, this may not be totally representative of ALL claims as we do have instances where our network is practicing their craft as essential services workers, while some insurance companies have pulled field staff.  This percentage will probably increase in the short term.  We have also seen an adjusted increase in requests for physical supplement re-inspections on virtual estimates generally from virtual-only estimating companies.  While we do know that virtual has its limitations in terms of accuracy, as we see vehicles pushed through this method of inspection ('MOI') there is an increased need for physical re-inspections that photos simply cannot handle."
The company is using virtual appraisal as well, recently touting its STREAMLINE+ system it said offers CCC workflow integration. The system tasks the same appraiser with both the virtual and physical inspections for a vehicle. They work "not only the initial estimate, but all potential changes and supplements for the life of the claim," according to SCA.
"Pilot testing of STREAMLINE+ has proven to reduce overall cycle time by nearly 25% and when combined with CCC reduces supplement severity by more than 30%," SCA Chief Operations Officer said in a statement March 31. "We are also seeing this local process has brought more vehicles into the virtual workflow than before, which means not only cycle-time savings, but also the reduction in expensive mileage charges for some vehicles. The process helps us quickly triage vehicles that need a physical inspection. For heavy equipment claims, we're finding we can service clients 3 – 4 days faster by getting the initial estimate and repairs started sooner. And recently, we have found this to be the safest method of conducting quality appraisal during this time of social distancing."
"Owner or Shop- provided photo appraisals, when handled remote, tend to have a high supplement rate, higher still supplement severity and added cycle time when the initial estimate needs to be assigned to an IA for physical re-inspection," SCA President Timothy Davis Jr. said in a statement. "We know this because we already handle these virtual claim supplements from other providers. In short, we are going to take the existing and accepted virtual process and make it better, more accurate and quicker."
More information:
"Allstate is providing more than $600 million to auto insurance customers amid pandemic"
Allstate, April 6, 2020
"SCA Launches STREAMLINE+: Industry's First Localized, Virtual Appraisal Solution. Has Added Benefit During Social Distancing and Catastrophes"
SCA, March 31, 2020
Liberty Mutual COVID-19 webpage
Images:
Allstate features Virtual Assist, an Android and iPhone app which allows a collision repairer to video-chat with a remote Allstate adjuster. (Provided by Allstate; flashlight emphasis added by Allstate)
SCA announced its STREAMLINE+ virtual appraisal tool. It said the same appraiser would be assigned to both the physical and virtual inspections of an individual vehicle. (Provided by SCA)
Share This: