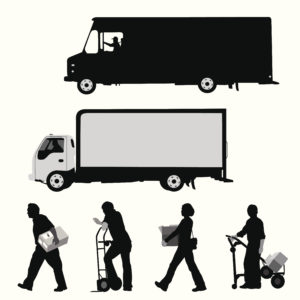 Independent shop owners from New Jersey to California on Tuesday called their supply line of auto parts and shop materials largely intact despite the national COVID-19 coronavirus response.
Of course, the situation is rapidly changing. There's no guarantee a jobber or OEM won't be depleted, forced to close or cut service. For that matter, government or financial institution assistance might permit a vendor to restore material or services.
As FinishMaster parent company Uni-Select wrote in a news release April 1: "The Corporation will continue to monitor announcements of governmental assistance programs in connection with the COVID-19 crisis, and will seek to benefit from such programs where applicable and appropriate." The company also noted it was "actively managing its liquidity."
Still, the shops' comments and the Uni-Select news release share some perspective on this critical element of shop operations as repairers remain open as "essential services."
Repairer perspective
New Jersey: Paul Sgro, owner of West Long Branch, N.J.-based Lee's Garage, said Tuesday that parts were a little scarce, but "nothing tremendous."
"Driving is way down," Sgro said.
Some dealers are turning parts orders "really, really fast." Others are closing or laying off staff, and "we have to pick up parts," Sgro said.
North Carolina: Chris Hedrick, general manager of Statesville, N.C.-based Statesville Collision Center, said "we haven't had any issues" on normal auto parts deliveries.
In terms of supplies, the company's jobber, FinishMaster, had closed nearby locations and was delivering twice a week from Charlotte, N.C., 45 miles away. If the facility needed an item, it wasn't a mere 5 minutes away anymore, he said.
This was the largest issue, but it wasn't one "that can't be overcome," Hedrick said.
Mississippi: John Mosley, owner of Clinton, Miss.-based Clinton Body Shop, said his company hasn't experienced issues with shop supplies, though jobbers were limited to 25-30 hours in his area.
"We're doing good right now" on parts too, he said.
Mosley also has been producing supplies for the health care relief effort. He's hired personnel to sew masks out of the shop's lint-resistant linen towels, and he also described plans to produce hand sanitizer using alcohol sourced for his coating business.
"I look at this like a war," Mosley said.
Nebraska: Omaha, Neb.-based Dingman's Collision Centers general manager Andy Dingman said his hasn't experienced issues with supplies other than the obvious items like masks.
Utah: Trace Coccimiglio, owner of Draper, Utah-based Valet Auto Body, said Valet hadn't experienced issues obtaining supplies but noted some vendors hadn't contacted him for payment, which was "kind of surprising."
He said they might have assumed he'd need more time. "Maybe I'll just wait," he said.
But "cashwise, we're OK," he said.
National giant Caliber Collision has told at least one vendor it would apply "NET90 payment terms" to bills received April 1 or later.
The company told us March 30 it would not halt payments to vendors, but was "rather asking for extended terms moving forward." It said it was "current with payment terms."
According to a Caliber email shared with Repairer Driven News:
At Caliber, we have always taken great pride in our relationship with the vendor community.  We respect and value you, and we have lived through many challenges together and have succeeded together.
We have always taken tremendous pride in transparent communication, However, in these extraordinary times with COVID-19, we are all forced to pull together even more to ensure we move our businesses forward in a positive direction. 
So, based on these unprecedented times and the impact of COVID-19, we will be paying all invoices received by March 31, 2020 according to existing pay terms.  Any invoices/bills received on or after 4/1/2020 will be paid on NET90 payment terms.
We do not take this decision lightly, but with careful thought, consideration and in the best interest for the future. 
We truly appreciate your partnership during these uncharted times.
Montana: Asked about the supply chain, Helena, Mont.-based Capital Collision Center owner Bruce Halcro called some of it "challenging,." However, no issue had arisen which had halted a repair, he said Tuesday.
"We've had some holdups," Halcro said, describing these as both related to product supply and the availability of personnel at the distributor.
California: San Rafael, Calif.-based Barsotti's Body and Fender manager Amber Alley said dealerships had cut back hours and service, but "it's still possible to get things."
She said the company's jobber closed April 3 and won't enter the shop; instead, Barsotti's must call ahead and have supplies delivered.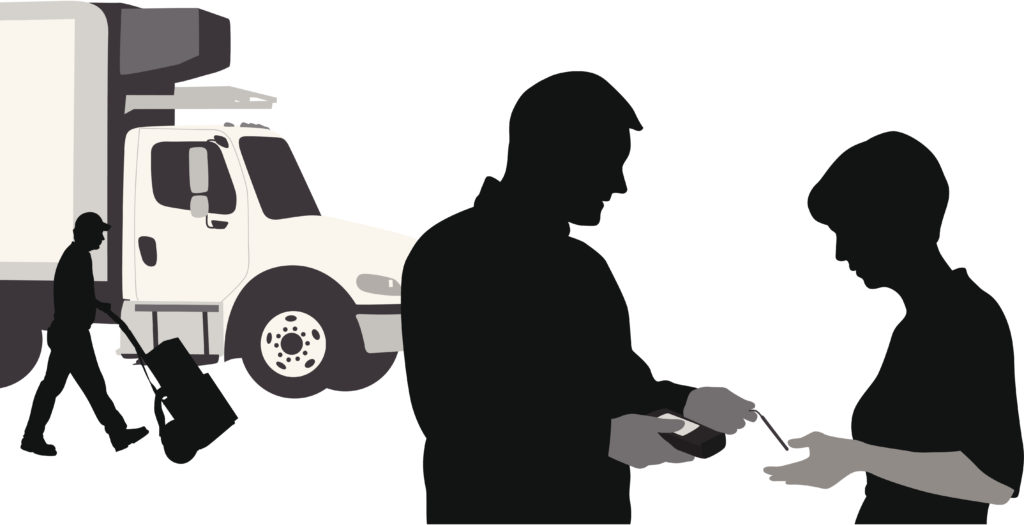 Uni-Select perspective
Uni-Select on April 1 said it had furloughed about 50 percent of its staff and "temporarily closed" 33 percent of locations across America, Canada and the United Kingdom. It said 28 percent of sites were open with reduced hours "and 7% operating with very limited activities for the essential services."
Uni-Select also reduced all remaining employees' hours by 20 percent and cut Jan. 1-June 30 board member pay 25 percent.
"Uni-Select is taking actions to contribute to the continued mobility of fellow citizens and organisations, especially those who provide essential services," Uni-Select wrote in a news release. We are working closely with customers to meet their changing needs and have taken prudent action to ensure business continuity and reorganize operations promptly. Recent state of emergency or shutdown declarations by several governments in Canada, the U.S. and the U.K. are having a material impact on Uni-Select's operations. However, in certain of those jurisdictions, some or all of Uni-Select's operations are permitted to continue as essential services.
"Uni-Select remains in operation where appropriate and permitted, and has reorganized to focus on functions that are critical to essential services leaving a limited number of sites in operation in Canada, the U.S. and the U.K., whether distribution centers or corporate stores."
Uni-Select has more than 6,000 employees. FinishMaster has more than 175 stores in the U.S., serves more than 30,000 customers and is "primary supplier" to more than 5,500 auto body shops.
"Our first priority is always to ensure the health, safety and welfare of our 6,000 employees and customers and this is even more true during this crisis," Uni-Select CEO Brent Windom said in a statement. "As such, we have been strictly adhering to health authorities and government guidelines, with stringent protocols for social distancing and hygiene precautions, as well as telecommuting, whenever possible. We have a responsibility to provide essential services during these difficult times, but we nonetheless expect demand to experience a marked slowdown given travel restrictions and stay at home guidelines. These are certainly exceptional times which command exceptional measures but the automotive aftermarket has been resilient in the past and we are convinced it won't be any different this time."
More information:
"UNI-SELECT INC. PROVIDES UPDATE ON CURRENT COVID-19 ACTIONS"
Uni-Select, April 1, 2020
Images:
Some distributor locations might be closed during the COVID-19 coronavirus issue. (IconicBestiary/iStock)
Some items might be harder to find during the COVID-19 coronavirus pandemic. (A-Digit/iStock)
Share This: