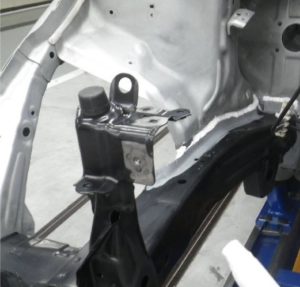 Honda last month told repairers to consider both form and function when applying various corrosion and chip protection substances.
The March 2020 Body Repair News supports the notion that restoring pre-loss condition includes the aesthetics of parts the customer might not ever see.
Panel backsides
"The backside of new replacement panels (fenders, door skins, quarter panels, etc.) should be prepared and coated with a 2K urethane primer surfacer/sealer for corrosion protection," Honda wrote in a March 2020 Body Repair News.
But Honda also wants that backside to replicate the factory look of the discarded panel.
"This 2K urethane primer should match the factory inside coating color and shade," Honda wrote.
"A mist/overspray coat of catalyzed basecoat should be applied to match factory appearance using the removed part as a guide."
Honda advised shops to perform such steps before you stick the part back on the car.
"It is recommended to apply these products before the panel is installed," Honda wrote. "Use the packaging of the replacement part to reduce overspray." It provided this handy image as a reference: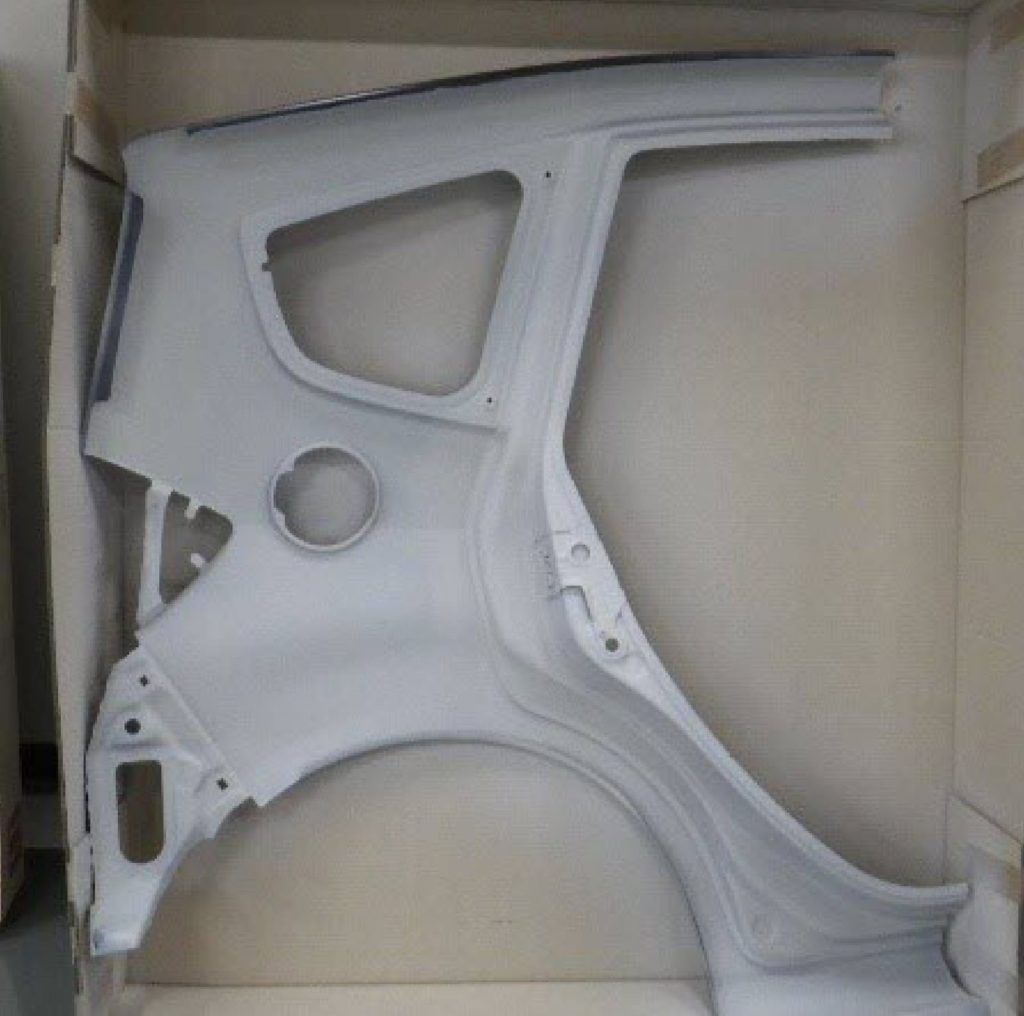 Seam sealer
Seam sealer on a customer's vehicle should also mimic the factory original, according to Honda.
"Seam sealers must be applied to all panel seams and match factory function and appearance," Honda wrote. "Never apply seam sealers to bare metal. Apply them only over cured, epoxy primer, 2K urethane primer surfacer/sealer or factory e-coat."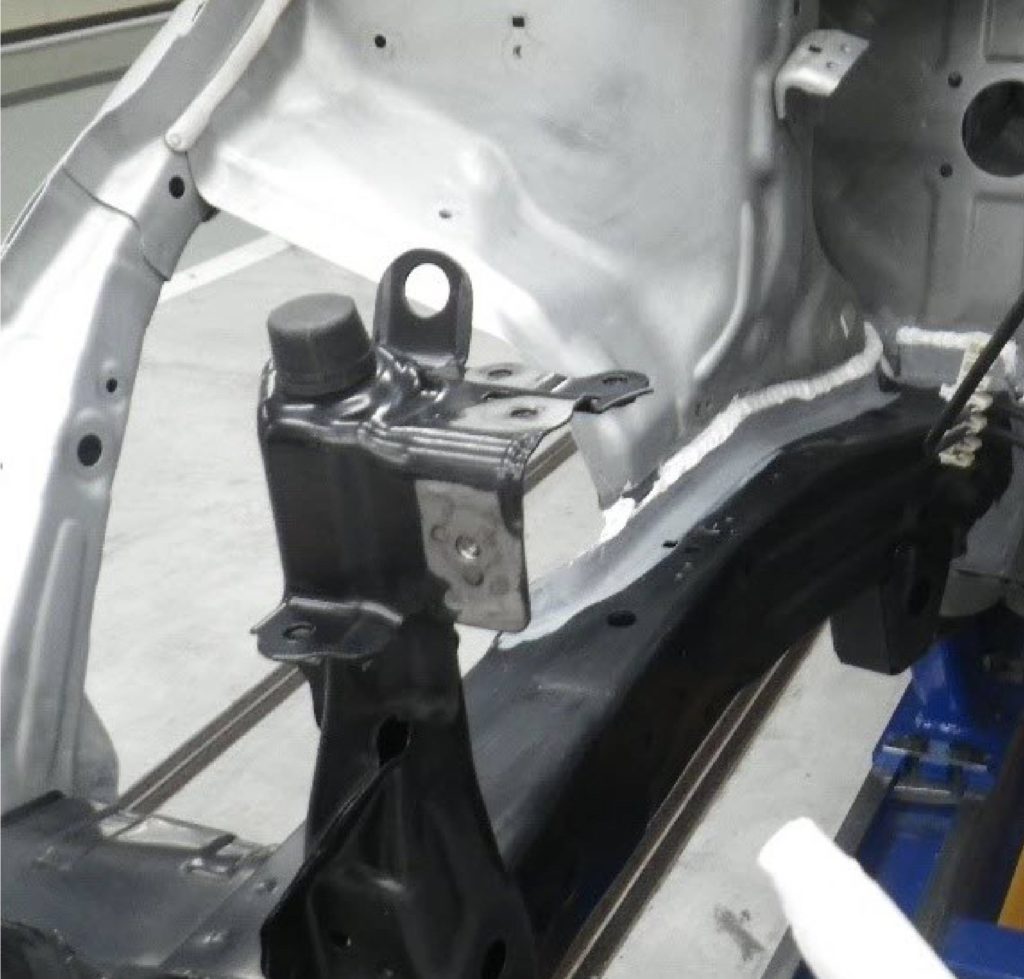 Undercoatings and chip protection
The same goes for undercoatings and chip protection.
"Undercoatings should be applied matching factory function and appearance and never should be applied to exhaust or
mechanical components," Honda wrote.
Honda noted that duplicating the chip protection might present a challenge at first.
"Matching the factory applied function and appearance may take practice and use of multiple spray-out panels," Honda wrote. "Never apply chip guard over bare metal."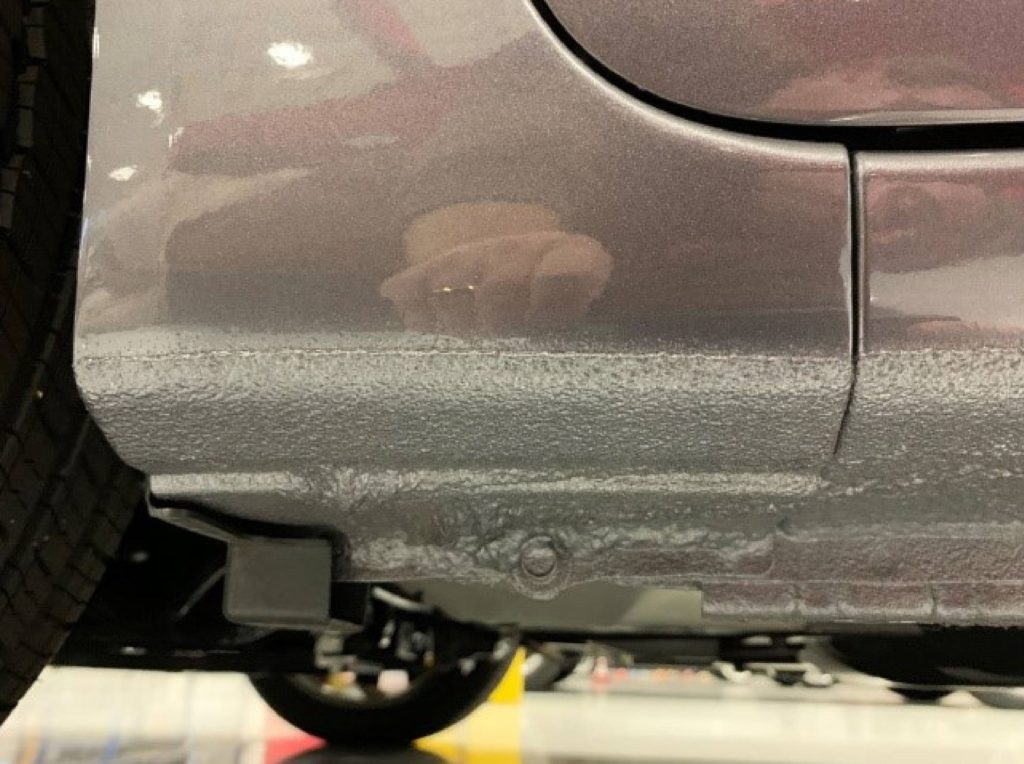 Not-included operations
Estimating systems might not include replicating factory appearance in their labor times; the repairer or insurer might have to add it manually.
For example:
Audatex's labor exclusions include "OEM aesthetic appearance matching of sealants, sound deadening or bonding materials."
CCC says "Texture matching" is not included in stone chip guard labor times.
Mitchell declares that a welded panel labor time "includes the application of caulking/

seam sealer

 to the joints, gaps and seams of welded panels to achieve water sealing. It does not include the use of a caulking/

seam sealer

product as undercoating or sound deadening. It does not include any necessary masking, set-up and clean-up of an application tool, test patterns or application of material to duplicate factory look, texture and color or to create noise and vibration absorbing properties for the panel(s)."
CCC also recently confirmed to the Database Enhancement Gateway that the epoxy primer application described in the Honda bulletin was not included.
The estimating service was asked to "Please clarify if Epoxy primer application is NOT INCLUDED" and received a suggestion to "make a additional labor operation for epoxy panel" like that for raw bumpers.
"After review, MOTOR cannot determine the amount of primer needed or what application method is going to be used. This is not included and should be an on the spot evaluation," CCC replied.
More information:
"Corrosion Protection for Honda Vehicle Repair"
Honda Body Repair News, March 2020
"Recommended Sealers and Adhesives for Collision and Body Repairs"
Honda, Dec. 7, 2018
"Body Repair Manual Welding & Sectioning Guideline Revisions"
Honda Body Repair News, October 2019
Images:
"Seam sealers must be applied to all panel seams and match factory function and appearance," Honda wrote in a March 2020 Body Repair News. "Never apply seam sealers to bare metal. Apply them only over cured, epoxy primer, 2K urethane primer surfacer/sealer or factory e-coat." (Provided by Honda)
"Use the packaging of the replacement part to reduce overspray," Honda advises in a March 2020 Body Repair News with regards to 2K urethane primer and, if necessary, catalyzed basecoat, applied to the back of new replacement panels. (Provided by Honda)
Honda says in a March 2020 Body Repair News that matching factory function and aesthetic of intermediate chip guard "may take practice and use of multiple spray-out panels." (Provided by Honda)
Share This: