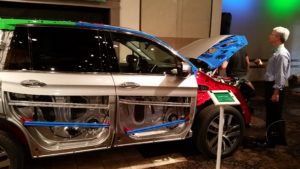 Honda last month offered collision repairers "some corrosion protection guidelines that supplements the body repair manual," including instructions for significant usage of cavity wax, seam sealers and 2K epoxy and urethane primer.
The OEM also explained how it wants body shops to handle undercoatings and weld-through primer.
"Applying proper repair procedures and materials are important to ensure a quality collision repair, but they are also important to ensure a repair that withstands the abuse from everyday driving," Honda wrote in a March 2020 Body Repair News.
Primers
Honda wants 2K epoxy on all bare metal surfaces before you apply other substances, including seam sealer.
"You must apply 2K epoxy to all bare metal surfaces prior to applying any seam sealer, body filler, or other refinishing products," Honda wrote.
"Primers can be applied using a foam or standard brush, a small roller or dauber, as well as being sprayed on. Using methods other than spraying may help reduce environmental concerns of overspray in the shop. Always check with the paint manufacturer on its recommendations."
Honda said repairers could refer to "Paint Repair – Metal Surface Treatment" in the OEM repair procedures.
The backs of new panels must receive 2K urethane primer, according to Honda.
"The backside of new replacement panels (fenders, door skins, quarter panels, etc.) should be prepared and coated with a 2K urethane primer surfacer/sealer for corrosion protection," Honda wrote.
It said the primer "should match the factory inside coating color and shade" and receive a "mist/overspray coat of catalyzed basecoat" to match the factory appearance of the old part.
"It is recommended to apply these products before the panel is installed," Honda wrote. It advised spraying the part in its packaging to limit overspray, offering this image as a guide: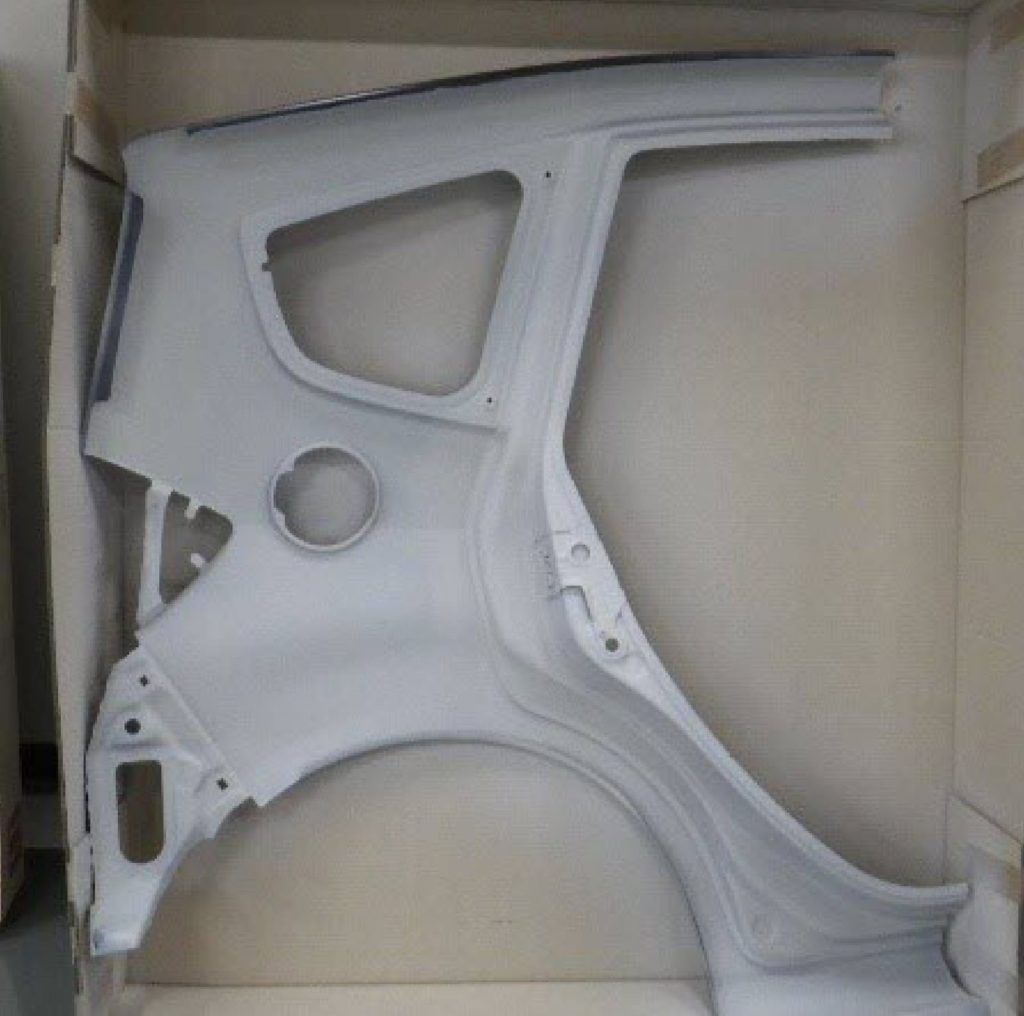 Seam sealer should be applied — but only if factory e-coat remains or those other primers were first applied, Honda said.
"Seam sealers must be applied to all panel seams and match factory function and appearance," Honda wrote. "Never apply seam sealers to bare metal. Apply them only over cured, epoxy primer, 2K urethane primer surfacer/sealer or factory e-coat."
Repairers could refer to its service bulletin on recommended sealers and adhesives, according to Honda. (Which in the most recent December 2018 version in turn directs repairers to "Always follow" the OEM and sealer/adhesive product manufacturer repair procedures.)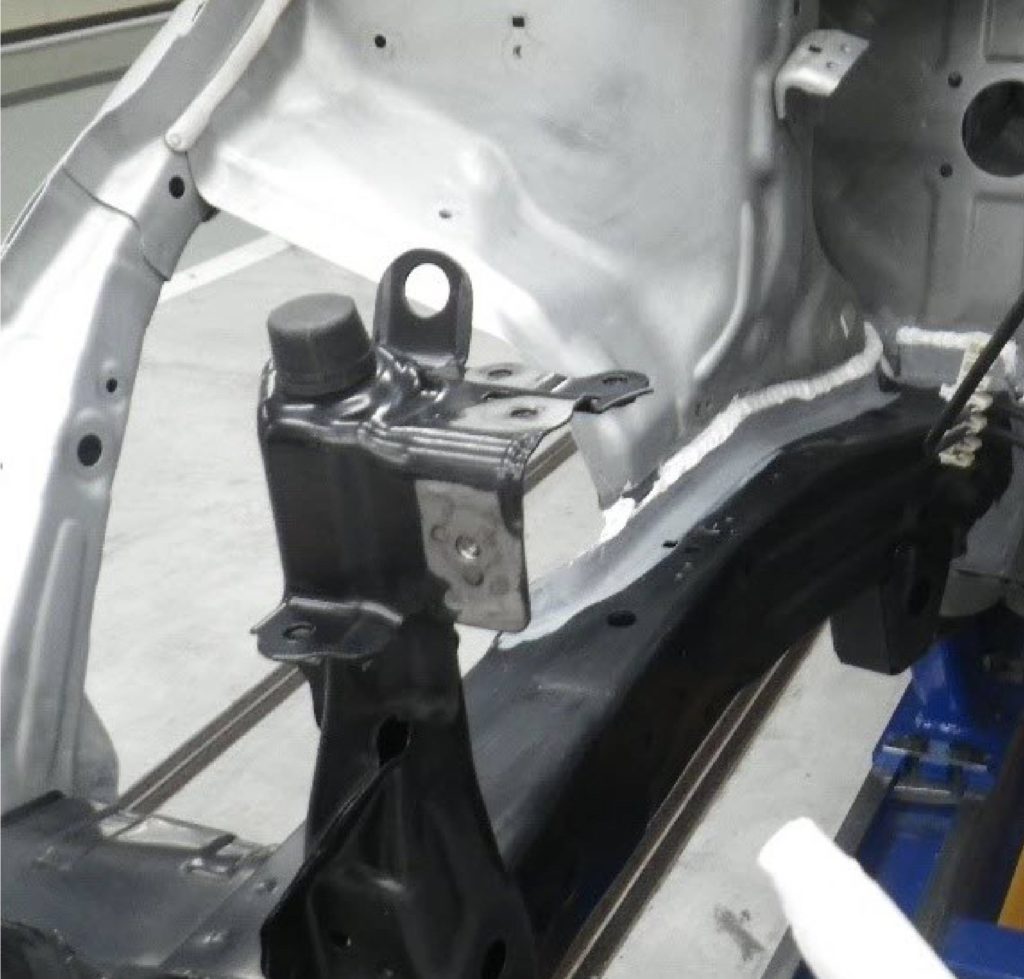 Honda also said shops could refer to that bulletin on undercoatings, and they should always refer to the OEM repair procedures (specifically, "Rust-Preventive Treatments – Undercoating Areas- Body Repair") on the topic.
"Undercoatings should be applied matching factory function and appearance and never should be applied to exhaust or mechanical components," Honda states.
If you're going to use squeeze-type resistance spot welding (a definite possibility on Honda vehicles), Honda wants "zinc-rich" weld-through primer laid down first.
"Only zinc-rich weld-through primer should be used on Honda vehicles and should only be applied to the mating surfaces of panels where squeeze-type resistance spot welding will be used as the attachment method," Honda wrote.
Honda told shops shops to its Body Repair News on welding and sectioning. One particularly relevant passage in the most recent version, dated October 2019, states:
• When doing squeeze-type resistance spot welding (STRSW), apply a zinc-rich weld-through primer, to bare steel mating surfaces areas being welded and wipe off any excess. Use approved respiratory protection when working around these primers.
• Weld-through primer should never be used when doing MAG plug, MAG butt, or MIG brazing. Studies have shown that weld-through primers can negatively affect weld or joint quality.
• When doing MAG plug and butt welding, or MIG brazing, remove only enough of the factory e-coat to allow bare metal in the heat affected area of the weld. Then, apply epoxy primer over the completed weld joint, including all exposed steel. (Emphasis Honda's. Minor formatting edits.)
The welding and sectioning document also says repairers can refer to the full OEM repair procedures.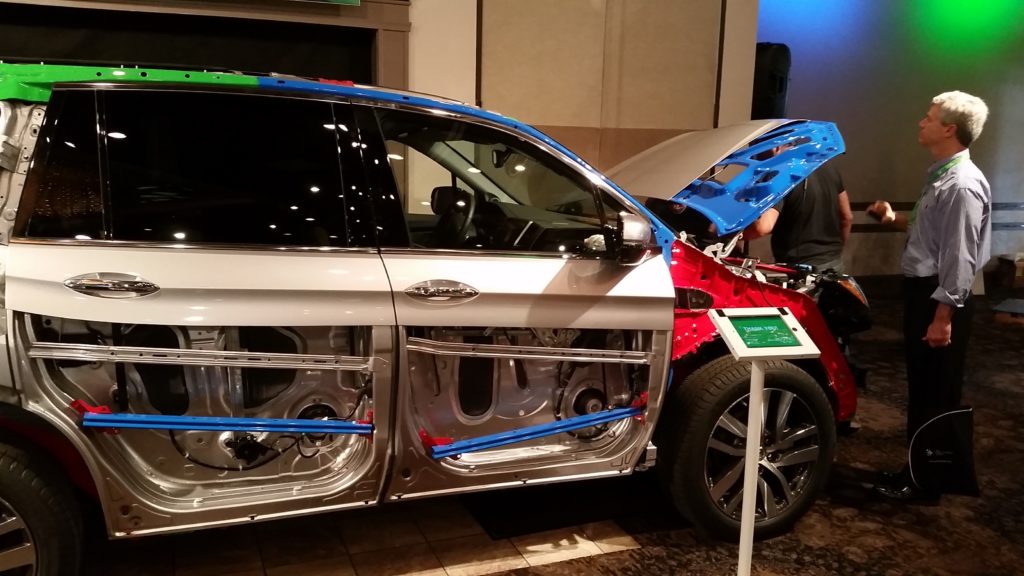 Finally, Honda wants you to use cavity wax — and to have someone at the shop verify that you did so.
"Use of rust preventive treatments should be verified during the final quality control inspection using a borescope if necessary," Honda wrote.
Honda said it wanted cavity wax applied to the "Inside cavity of any welded panel," the "Backside of repaired panels if access for proper sanding and epoxy primer application is not possible" and to the "Inside and backside of new replacement parts where possible."
It also said repairers could refer to the OEM repair procedures for more information.
Vehicle Collision Experts CEO Mark Olson in 2018 said shops should be consuming one can of cavity wax per technician per week. A check of how many cans were purchased in the past 30 days would give a shop an idea of how many of their customers' vehicles would rust.
More information:
"Corrosion Protection for Honda Vehicle Repair"
Honda Body Repair News, March 2020
"Recommended Sealers and Adhesives for Collision and Body Repairs"
Honda, Dec. 7, 2018
"Body Repair Manual Welding & Sectioning Guideline Revisions"
Honda Body Repair News, October 2019
Images:
A 2016 Honda Pilot is seen at the 2016 Great Designs in Steel. (Provided by Honda)
"Use the packaging of the replacement part to reduce overspray," Honda advises in a March 2020 Body Repair News with regards to 2K urethane primer and, if necessary, catalyzed basecoat, applied to the back of new replacement panels. (Provided by Honda)
"Seam sealers must be applied to all panel seams and match factory function and appearance," Honda wrote in a March 2020 Body Repair News. "Never apply seam sealers to bare metal. Apply them only over cured, epoxy primer, 2K urethane primer surfacer/sealer or factory e-coat." (Provided by Honda)
Share This: