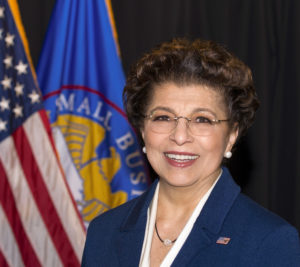 The Small Business Administration won't accept new applicants for the Paycheck Protection Program or for COVID-19 economic injury disaster loans — at least for now.
"The SBA is currently unable to accept new applications for the Paycheck Protection Program based on available appropriations funding," the agency's PPP webpage states.
"All PPP funds are exhausted," SBA deputy press director Cecelia Taylor wrote in an email Thursday. (Emphasis hers.) $336 billion has been approved to nearly 1.7 million borrowers by 4,975 lenders, she said.
Congress allotted $349 billion for the effort in the CARES Act COVID-19 coronavirus relief bill. The SBA opened the program to loans on April 3, and the funds went fast.
For context, a Monday PPP report indicated the SBA and 4,664 lenders had approved more than $247.5 billion to more than a million borrowers.
"For reference, we more than doubled the 1,800 SBA-approved lenders at the start of the PPP," Taylor wrote.
"The SBA has processed more than 14 years' worth of loans in less than 14 days," Treasury Secretary Steven Mnuchin and Small Business Administration Administrator Jovita Carranza said in a joint statement Wednesday. "The Paycheck Protection Program is saving millions of jobs and helping America's small businesses make it through this challenging time.  The EIDL program is also providing much-needed relief to people and businesses.
"By law, the SBA will not be able to issue new loan approvals once the programs experience a lapse in appropriations.
"We urge Congress to appropriate additional funds for the Paycheck Protection Program—a critical and overwhelmingly bipartisan program—at which point we will once again be able to process loan applications, issue loan numbers, and protect millions more paychecks.
"The high demand we have seen underscores the need for hardworking Americans to have access to relief as soon as possible.  We want every eligible small business to participate and get the resources they need."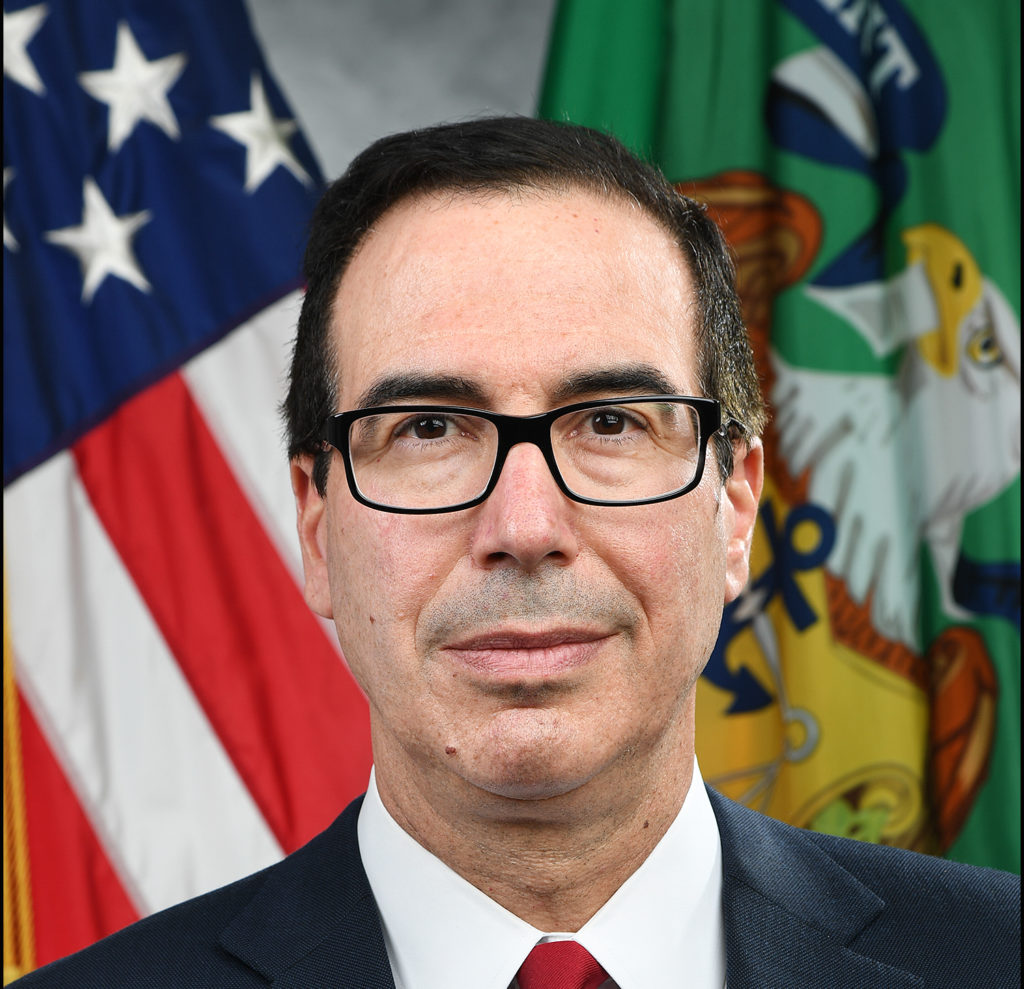 PPP loans have a two-year maturity and were originally set at 0.5 percent interest, but the Small Business Administration raised the rate to 1 percent. Payments can be deferred for six months, though the interest continues.
Collision repairers can borrow up to the equivalent of 10 weeks of payroll (up to $10 million) and it all forgiven, with the amount waived proportional to the amount of employees kept on and without pay cuts. The SBA said Friday small businesses must spend at least 75 percent of the money on payroll and the remaining 25 on payroll or other core expenses (e.g. rent) during an eight-week period to have the debt wiped clean.
The loans are guaranteed by the SBA and require no collateral or personal guarantee.
Up to Congress
Mnuchin on April 7 said he asked congressional leaders for another $250 billion for the PPP effort. However, Congress hasn't yet reached agreement on it.
At the direction of President @realDonaldTrump, I've spoken with @SenateMajLdr, @SenSchumer, @SpeakerPelosi, and @GOPLeader to secure an additional $250 billion for the #PPPLoan program to make sure small businesses get the money they need!

— Steven Mnuchin (@stevenmnuchin1) April 7, 2020
"The Small Business Administration and the Department of the Treasury report that the Paycheck Protection Program will exhaust its funding in a matter of hours," Senate Majority Leader Mitch McConnell, R-Ky., and House Minority Leader Kevin McCarthy, R-Calif., said in a statement Wednesday. "It will have to stop accepting applications for job-saving loans. Democrats have spent days blocking emergency funding for Americans' paychecks and now the bipartisan program has run dry.
"This did not have to happen. Republicans have been sounding the alarm for more than a week. Last Thursday, Senate Republicans tried to pass a narrow and clean bill that would have simply put more money into this critical program without changing any of the underlying policies that passed the Senate and the House unanimously. Democrats blocked it. Even as the program is saving millions of American jobs, Speaker Pelosi has said she sees 'no data as to why we need' to keep funding it.
"It has been stunning to watch our Democratic colleagues treat emergency funding for Americans' paychecks like a Republican priority which they need to be goaded into supporting. Funding a bipartisan program should not be a partisan issue. The notion that crucial help for working people is not appealing enough to Democrats without other additions sends a strange message about their priorities.
"The cost of continued Democratic obstruction will be pink slips and shuttered businesses. We hope Democrats see reason soon and finally heed Republicans' repeated calls for a funding bill that can quickly earn unanimous consent from all 100 senators and become law."
"Democrats know that in order for the Paycheck Protection Program to succeed, it must work for everyone," House Speaker Nancy Pelosi, D-Calif., said in a statement Wednesday responding to reports on the end of PPP funds. "That is why we have been asking for the Administration to work with us to help:
• the underbanked small businesses and others who are struggling to access the PPP;
• desperate state and local governments;
• hospitals on the front lines of the epidemic.
"As has been clear since last week, Republicans' bill which fails to address these critical issues cannot get unanimous consent in the House." (Minor formatting edits.)
"Our small biz programs need more money now," Senate Minority Leader Chuck Schumer, D-N.Y., tweeted Wednesday.
"We all agree
"But Dems actually want to get it into the hands of all who need it
"That's not what's happening when websites are crashing, mom & pop shops and minority businesses are shut out, bigger banks are loaning to fav customers."
SCRS, other automotive groups: Significantly expand PPP
The Society of Collision Repair Specialists and multiple other automotive trade groups on Wednesday urged Pelosi, McConnell, Schumer and McCarthy to take even bolder action than the $250 billion Mnuchin requested.
"The Paycheck Protection Program (PPP) is a bandage where stiches are ultimately required," SCRS and the other trade groups wrote.
The fund for forgiveable PPP loans should be increased "to the current estimated need of $1 trillion," the groups wrote. The associations also called for a return to "the $500 million gross revenue cap so that funding will be available for the small businesses that truly have no other way to cover costs."
The automotive associations called for loans to encompass amounts far beyond 10 weeks of payroll. Instead, loans should permit up to "3 months after each state's stay-home order is lifted so that small businesses can regain full operational patronage," according to the groups.
"Although automotive maintenance is a necessity for vehicle safety and longevity, many consumers are more frightened of COVID-19 than stalling on a highway," they wrote. "Some aren't leaving home for anything. It may also take them months of post-stay-home order worktime before they are able to spend money to maintain their cars."
Repairers also should receive 10 years to pay back the unforgiven part of the loan rather than two, according to the trade groups.
"This change will make the difference between recovery and bankruptcy especially if congress fails to add significant coverage for business mortgage and lease payments," the repairer associations wrote.
The groups had asked for forgiveable loans to cover mortgage and lease costs beyond the 25 percent possible in the PPP program.
"Payroll is only one hurdle faced by the smallest small businesses," the associations wrote. "Many businesses like fast lubes, coffee shops, and dry cleaners, have much higher mortgage/lease impact because they require many small facilities with a small number of employees onsite. Their business models depend on streamlined services and convenient locations. The PPP, however, only allows up to 25% of the loan to be forgivable with regard to mortgage/rent. Having been created to focus on payroll protection, that makes sense, but we now need forgivable 'Workplace Preservation Program' loans to cover mortgage/rent costs in order to stay in business so that covering payroll remains a relevant concern. No place of business, no business, no employees, no payroll."
EIDL
The SBA also appears to have run through the $10 billion allotted in the CARES Act for COVID-19 economic injury disaster loans to small businesses.
"SBA is unable to accept new applications at this time for the Economic Injury Disaster Loan (EIDL)-COVID-19 related assistance program (including EIDL Advances) based on available appropriations funding," the SBA COVID-19 EIDL website states.
"Applicants who have already submitted their applications will continue to be processed on a first-come, first-served basis."
Applicants could request up to $2 million.
Companies with 500 or fewer employees could request advance grants of $10,000 on those loans. The government was required to pay the advance within three days.
Even if the SBA denied the larger EIDL loan, the applicant could keep the $10,000. If the business got the bigger loan, the agency would forgive the $10,000.
A personal guarantee wasn't necessary on EIDL loans up to $100,000, and any business operational by Jan. 31 can apply. The advances can be used for sick leave for employees "unable to work due to the direct effect of the COVID–19," making payroll, paying higher materials costs from a different supplier if the supply chain was disrupted, rent or mortgages, or covering other debt at a time of revenue loss.
Repairers could apply for both the PPP and the EIDL, but the $10,000 advance would be subtracted from the amount forgiven in the PPP, according to a Senate Small Business Committee FAQ. The loans had to be used for different purposes, according to the committee.
Be heard: Congressional contact information can be found here.
Correction: An earlier version of this story incorrectly described the forgivable amount of PPP loans. 
Businesses can borrow about 2.5 months worth of payroll, up to $10 million. The SBA forgives the whole thing and interest if the money was spent during an eight-week period; it decreases the forgivable amount proportional to cuts in the company's workforce or pay. At least 75 percent of the borrowed amount must go to payroll during those eight weeks, the remaining 25 percent can be used for certain eligible expenses including utilities and rent.
"The amount of loan forgiveness can be up to the full principal amount of the loan and any accrued interest," the SBA wrote April 15. "That is, the borrower will not be responsible for any loan payment if the borrower uses all of the loan proceeds for forgiveable purposes described below and employee and compensation levels are maintained. The actual amount of loan forgiveness will depend, in part, on the total amount of payroll costs, payments of interest on mortgage obligations incurred before February 15, 2020, rent payments on leases dated before February 15, 2020, and utility payments under service agreements dated before February 15, 2020, over the eight-week period following the date of the loan. However, not more than 25 percent of the loan forgiveness amount may be attributable to non-payroll costs."
The article has since been corrected to address this.
More information:
"Statement by Secretary Mnuchin and Administrator Carranza on the Paycheck Protection Program and Economic Injury Disaster Loan Program"
Small Business Administration, April 15, 2020
SBA "Coronavirus (COVID-19): Small Business Guidance & Loan Resources"
SBA "Coronavirus Relief Options" page
SBA Paycheck Protection Program (PPP) webpage
SBA Economic Injury Disaster Loan advance webpage
"Pelosi Statement on Press Reports Indicating the Paycheck Protection Program Will Run Out of Funds Today"
Speaker Nancy Pelosi, April 15, 2020
"McConnell and McCarthy on Democrats' Lapse in the Paycheck Protection Program: 'This Did Not Have to Happen'"
Senate Majority Leader Mitch McConnell, April 15, 2020
Aftermarket automotive trade groups' letter to congressional leaders
SCRS et al, April 15, 2020
Images:
Treasury Secretary Steven Mnuchin. (Provided by Treasury Department)
Small Business Administration Administrator Jovita Carranza is shown. (Provided by SBA)
Share This: