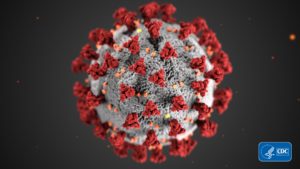 Strategies like UV light or heat might help eliminate the COVID-19 coronavirus in theory, but in practice might miss spots or harm a vehicle or employee, according to an SCRS webinar Tuesday. Other ideas your shop might have considered — or been pitched — might carry unexpected consequences as well.
The webinar saw Encircle business development Vice President Kris Rzesnoski, Gearhart and Associates founder Norris Gearhart and European Motor Car Works owner Kye Yeung sharing and evaluating strategies for treating vehicles during the pandemic.
The repairer definitely should be using products on the Environmental Protection Agency's "List N" recommended by the CDC for COVID-19, Rzesnoski said. Otherwise, the business "might as well grab water and soap," he warned.
The shop should also follow the manufacturer instructions for such a product, according to Gearhart.
Diluting a vehicle with airflow and cleaning dirty surfaces also received strong support.
As noted above, other strategies and claims are more questionable.
Virus-free for weeks?
Asked about products claiming to leave a surface virus-free for 30-90 days, Gearhart said such claims periodically pop up about titanium dioxide- or silicon dioxide-based products. Those claims have nothing to do with human safety and instead refer to their ability to protect a surface from microbial growth, according to Gearhart.
No Good Laboratory Practices (formal standards for research) validate such an assertion, according to Gearhart. He said the best efficacy he's encountered is 99 percent
That's a 2 log situation, which means there still might be many particles remaining, he said.
And that 99 percent only refers to the initial moment of application, Gearhart said. Surfaces will change over time, and products can't stand up to scrutiny about residual efficiency, Gearhart said.
"You can't support" such claims, he said. If they're not done to GLP, "don't believe it," he said.
High heat
Research indicates the virus is susceptible to heat, and Gearhart described 140 degrees at 15 minutes as a "sweet spot" for inactivation. However, a paint booth might not be the solution repairers would hope.
For one thing, the CDC hasn't officially confirmed a temperature to kill COVID-19.
"Generally coronaviruses survive for shorter periods at higher temperatures and higher humidity than in cooler or dryer environments," the CDC stated in a FAQ last updated April 28. "However, we don't have direct data for this virus, nor do we have direct data for a temperature-based cutoff for inactivation at this point. The necessary temperature would also be based on the materials of the surface, the environment, etc. Regardless of temperature please follow CDC's guidance for cleaning and disinfection."
An April 2 Lancet study
found "With the incubation temperature increased to 70°C (158 Fahrenheit), the time for virus inactivation was reduced to 5 mins." At 56 Celsius (132.8 Fahrenheit), the virus was undetectable after a half-hour. But to the CDC's point, the heat portion of the Lancet study didn't factor in other variables like surfaces.
In addition, the vehicle might not cook evenly. Yeung noted that a downdraft paint booth might raise a roof temperature to 160 degrees, but the vehicle sides might only be 135 degrees, and the interior might be "substantially less."
Rzesnoski said the challenge with attempting to bake away the virus was keeping the surface temperature consistent. Any area not at that sustained temperature delivers a "false sense of security," he said.
Heat might also lead to offgassing and affect vehicle materials, Rzenoski said, and Yeung said some electronics can only take a certain amount of heat before the ECU dies.
It's not as easy as "butterflying" the doors open and leaving the vehicle at 160 degrees in the booth, Yeung said.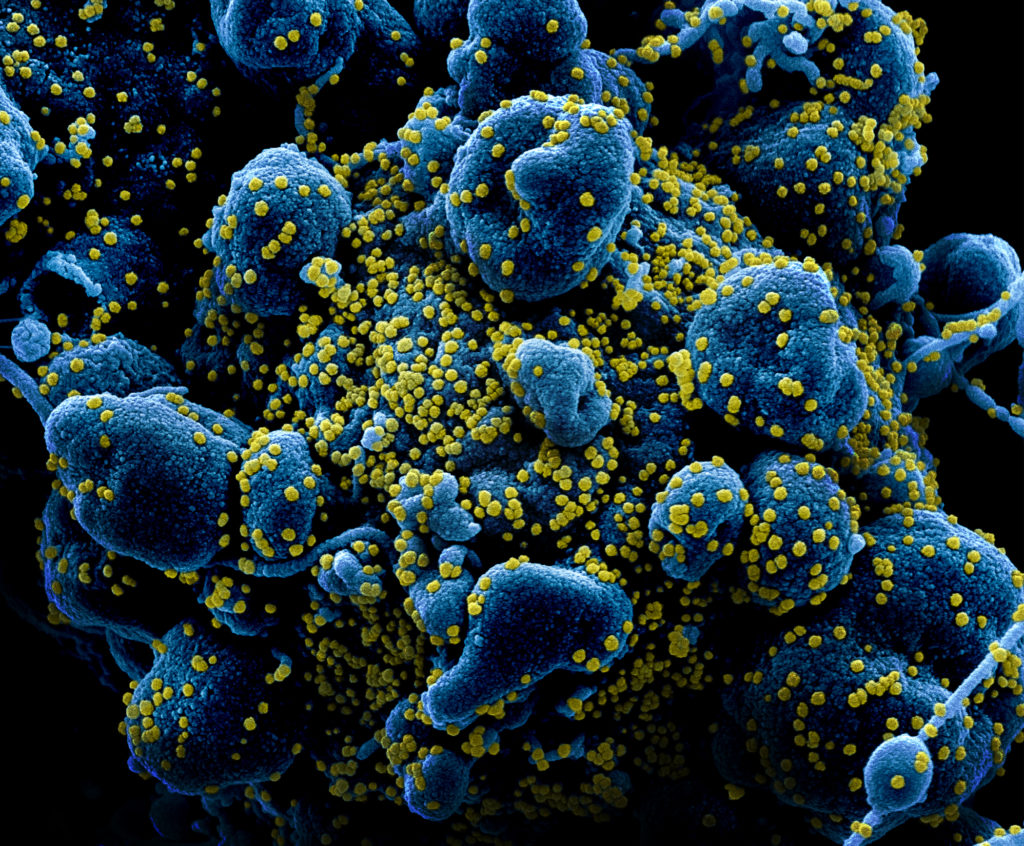 Steam cleaning
Asked about steam cleaning, Rzesnoski said steam cleaning might be effective on fabric and carpets, but he hadn't seen any COVID-19 research on the topic.
Gearhart said he assumed the inquiry referred to actual steam rather than hot water steam cleaning or extraction steam cleaning, which involved soap.
A true steam wand itself raised questions about consistency, coverage, and operation, according to Gearhart, who said he didn't have that information. The shop would become a "test dummy," he said.
Gearhart said soap and water or hot water steam extraction would be the best options for cleaning fabric, a surface for which Rzesnoski said disinfectants aren't rated.
Oxidizers
Rzesnoski said he wasn't a fan of oxidizers, which he once examined in a study "How To Turn A $100,000 Loss Into A $2 Million Disaster." and didn't have much faith in them as a '"blanket solution."
Overapplying oxidizers can produce "unregulated results," he said.
The amount of oxidizer needed to kill the virus might also break down foams and rubbers in the vehicle seats. "That happens," he said.
He said he thought manufacturers would resist such substances, which don't discriminate between the virus and other materials.
"They attack everything," Rzenoski said. Electronics particularly have a low tolerance for high-level oxidizers.
UV
Gearhart said ultraviolet light would be effective so long as it fell within the nanometer range of UVC. However, "shadows" are a concern, he said: Any area in shadow weren't receiving UV.
"It's a good option" in certain health care environments, but it would be "extremely difficult to do effectively" in a car, according to Gearhart.
He said he felt it conveyed a "false sense of security," might damage finishes, and put employees at risk. UVC can burn skin and permanently damage retinas, he said.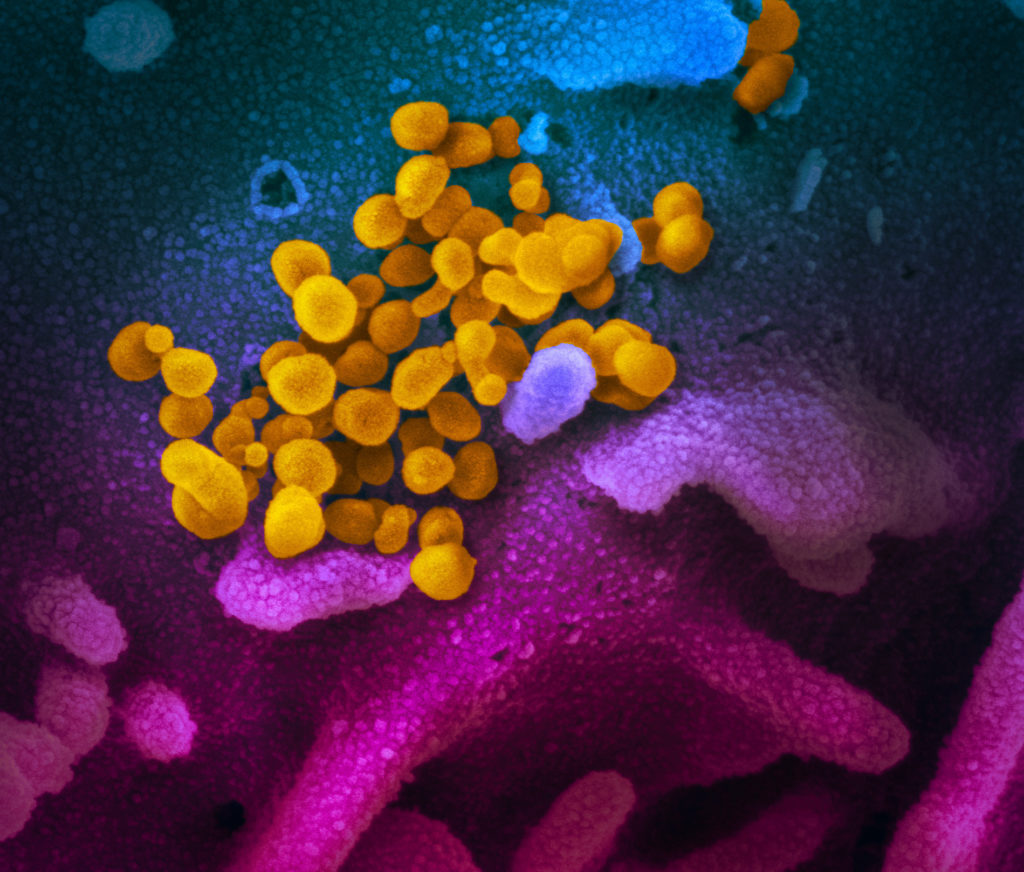 Foggers
Rzesnoski said foggers delivered an even coating with a fine mist that can be reapplied multiple times to keep the surface wet.
Gearhart said foggers and any other EPA-registered devices devices would carry an EPA registration of temperature and working times. Don't "just take some salesperson's word for it," he said.
If a vendor claims you can put any substance you want into a UL fogger or electrostatic sprayer, "that's a wrong answer," he said.
The products were tested with specific delivery methods, according to Gearhart. Using an unvalidated method could produce "drastically different" results, he said. Delivering a substance in an alternative way might change the droplet size or even the electrical charge, he said.
"It may not work the way it was supposed to," he said.
In this vein, you can't just expect that applying a disinfectant with a paint gun will achieve the desired result, according to Gearhart. Apply a disinfectant with the method that had been validated, he said.
Even the correct application of a fogger chemical might harm a surface, according to Gearhart. He gave the example of a parasitic acid damaging a touchscreen.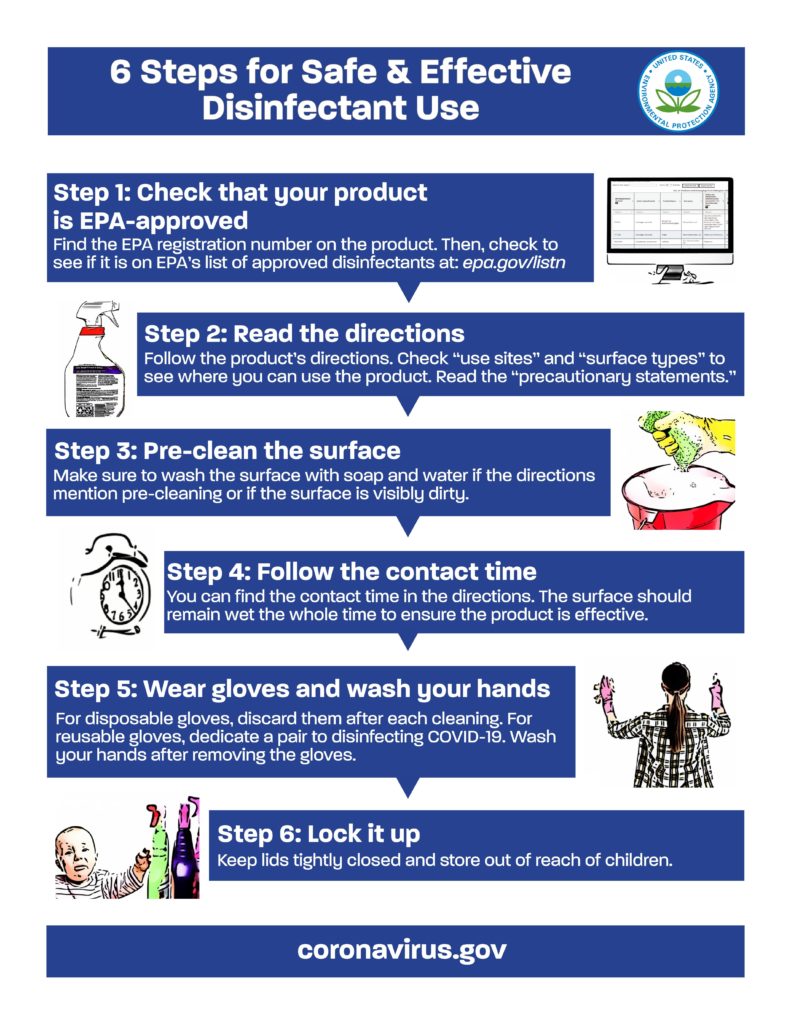 Make sure substance cleared for vehicle surface
It's also possible an OEM doesn't approve of a particular product's usage.
Ford's list of approved products only mentions wipes and sprays. Toyota bans certain chemicals and declares, "Any disinfectant product dispersed by a pressurized aerosol container is not recommended. Similarly, the use of steam or direct spray of liquids onto vehicle's interior panels, electronics components or permeable material is not recommended."
Rzesnoski called such guidance from OEMs a balancing act: the OEM's desire to protect its materials and warranties and the business' need to protect employees and itself.
Repairers will need to evaluate substances for compatibility with a vehicle before using them, according to Rzesnoski.
For example, he said alcohol-based cleaners can "absolutely decimate the finishes." Other times, such products might be recommended. On the whole, surfaces were more likely to tolerate a water-based and pH-neutral substance from the N List, according to Rzesnoski.
It's possible a repairer's regular distributor doesn't stock suitable products, which might require a shop to look at the janitorial supply world, he said.
A cleaner that works on one vehicle might be unsuitable for a higher-end vehicle with more sensitive surfaces — and an even higher-end vehicle might require a third product, according to Rzesnoski. He said more expensive vehicles' natural finishes would demand the "least amount" of invasive actions.
Streamline your product selection as much as possible, according to Rzesnoski. If you use five different products, that means you'll need five different processes, he warned.
"You want to simplify this as easy as you can," he said.
Letting a vehicle sit
Asked if a luxury vehicle should instead be left to sit out rather than receive such chemicals, Rzesnoski said he didn't like the "sit and wait and pray" approach.
Quarantining was a "great step," but businesses might want to consider using another strategy so they can begin work, he said. The repairer also doesn't know if conditions in the quarantined area keep the virus active, he said. He cited an example of how the virus had been found on a cruise ship 17 days later.
Rzesnoski instead encouraged diluting the virus by opening the vehicle windows and doors and blowing the organic virus load away. Then one would apply a water-based and pH-neutral disinfectant. He said he would still let the vehicle sit a day or two longer, with that duration dependent on the treatment applied before.
Gearhart said such dilution with circulating air shouldn't be done in the shop next to other vehicles. Rzesnoski said that when he used to disinfect law enforcement vehicles, he would do so outside, blowing the air through the vehicle and out into an unoccupied space.
However, the repairer wouldn't want to disturb and aerosolize loads like those found on floor mats, Rzesnoski said. Shops should use a HEPA vacuum to clean such surfaces, and even a Shop-Vac with a HEPA filter might not be adequate, he said.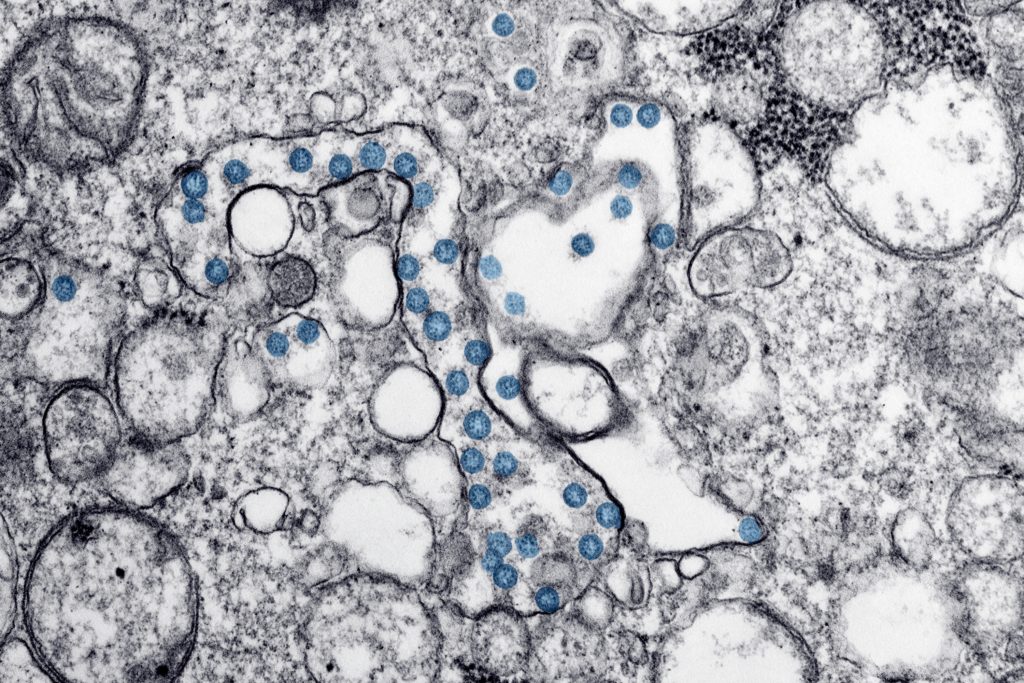 The National Institutes of Health on March 17 announced that research it had done alongside the Centers for Disease Control, UCLA and Princeton examined the length of time COVID-19 can live on various surfaces.
"The scientists found that severe acute respiratory syndrome coronavirus 2 (SARS-CoV-2) was detectable in aerosols for up to three hours, up to four hours on copper, up to 24 hours on cardboard and up to two to three days on plastic and stainless steel," NIH wrote about the research published in the New England Journal of Medicine. "The results provide key information about the stability of SARS-CoV-2, which causes COVID-19 disease, and suggests that people may acquire the virus through the air and after touching contaminated objects."
However, while the virus could still be detected, not as much of it was left by the end. The article put the half-life of the virus at 1.1 hours as an aerosol, 3.5 hours on cardboard, 5.6 hours on stainless steel and 6.8 hours on plastic, though the authors cautioned that the cardboard data is "noisier" and the results should be approached with caution.
A study published in the Lancet April 2 studied virus life on various surfaces at room temperature (22 Celsius, 71.6 Fahrenheit) and 65 percent humidity, though they cautioned their method for detecting the virus "does not necessarily reflect the potential to pick up the virus from casual contact."
"No infectious virus could be recovered from printing and tissue papers after a 3-hour incubation, whereas no infectious virus could be detected from treated wood and cloth on day 2," the Lancet study found. "By contrast, SARS-CoV-2 was more stable on smooth surfaces. No infectious virus could be detected from treated smooth surfaces on day 4 (glass and banknote) or day 7 (stainless steel and plastic). Strikingly, a detectable level of infectious virus could still be present on the outer layer of a surgical mask on day 7 (∼0·1% of the original inoculum)."
The CDC says unoccupied facilities can be reopened with routine cleaning after 7 days. "This is because the virus that causes COVID-19 has not been shown to survive on surfaces longer than this time."
Rzesnoski also didn't recommend relying on a strategy of advising the customer to let their vehicle sit before bringing it to the shop.
"I'm not a huge fan of asking the customer to help me clean," he said. You're trusting that they truly followed your instructions, which could mean a "false sense of security," he said. Managing the process yourself rather than taking the customer's word for it was a safer bet.
More information:
"Ask the Experts – How Professional Restorers Deal with "Disinfecting" Vehicles"
Society of Collision Repair Specialists, April 28, 2020
"Reopening Guidance for Cleaning and Disinfecting Public Spaces, Workplaces, Businesses, Schools, and Homes"
Centers for Disease Control, April 29, 2020
CDC interim COVID-19 guidance for businesses
CDC guidance for businesses with suspected/confirmed COVID-19 cases
Centers for Disease Control COVID-19 coronavirus portal
Environment Protection Agency "List N" of COVID-19 disinfectants
Images:
This Centers for Disease Control and Prevention image depicts a coronavirus. The novel coronavirus "Severe Acute Respiratory Syndrome coronavirus 2" (SARS-CoV-2) is linked to a respiratory illness first detected in Wuhan, China. The medical condition has been named "coronavirus disease 2019" (COVID-19). (Alissa Eckert and Dan Higgins/CDC)
This colorized scanning electron micrograph image shows an apoptotic cell heavily infected with COVID-19 coronavirus particles, yellow. (National Institute of Allergy and Infectious Diseases https://creativecommons.org/licenses/by/2.0/legalcode)
SARS-CoV-2, yellow, the virus behind the COVID-19 coronavirus, emerges from lab-cultured cells, pink and blue. The image is from a scanning electron microscope. (National Institute of Allergy and Infectious Diseases-Rocky Mountain Laboratories https://creativecommons.org/licenses/by/2.0/legalcode)
Environmental Protection Agency instructions on using "N List" products. (Provided by EPA)
COVID-19 coronavirus viral particles are colored blue in this transmission electron microscopic image. (Hannah Bullock and Azaibi Tamin/Centers for Disease Control)
Share This: