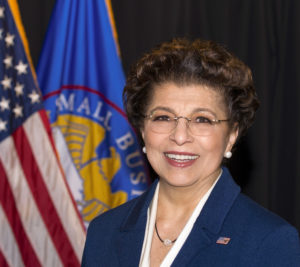 The Small Business Administration on Wednesday removed a potentially significant concern for collision repairers attempting to navigate the COVID-19 economy.
The agencies on April 28 had vowed to audit all Paycheck Protection Program borrowers receiving more than $2 million — "in addition to other loans as appropriate" — to check for true need after companies like the Los Angeles Lakers and Shake Shack made headlines for receiving the loans.
PPP borrowers must certify that "Current economic uncertainty makes this loan request necessary to support the ongoing operations of the Applicant."
"Borrowers must make this certification in good faith, taking into account their current business activity and their ability to access other sources of liquidity sufficient to support their ongoing operations in a manner that is not significantly detrimental to the business," the feds wrote April 23. "For example, it is unlikely that a public company with substantial market value and access to capital markets will be able to make the required certification in good faith, and such a company should be prepared to demonstrate to SBA, upon request, the basis for its certification."
SBA gave borrowers who might not have needed them money a "safe harbor" chance to pay it back by Thursday and be considered to have applied in good faith.
But on Wednesday, a new PPP FAQ passage declared the SBA would just presume everyone who borrowed $2 million or less to have done so in good faith.
"Any borrower that, together with its affiliates, received PPP loans with an original principal amount of less than $2 million will be deemed to have made the required certification concerning the necessity of the loan request in good faith," the government wrote.
"SBA has determined that this safe harbor is appropriate because borrowers with loans below this threshold are generally less likely to have had access to adequate sources of liquidity in the current economic environment than borrowers that obtained larger loans. This safe harbor will also promote economic certainty as PPP borrowers with more limited resources endeavor to retain and rehire employees. In addition, given the large volume of PPP loans, this approach will enable SBA to conserve its finite audit resources and focus its reviews on larger loans, where the compliance effort may yield higher returns."
Even companies who borrowed more than $2 million will get a break. If the SBA auditors decide you shouldn't have requested the money, it'll give you a chance to repay the cash without penalty.
"Importantly, borrowers with loans greater than $2 million that do not satisfy this safe harbor may still have an adequate basis for making the required good-faith certification, based on their individual circumstances in light of the language of the certification and SBA guidance," the feds wrote. "SBA has previously stated that all PPP loans in excess of $2 million, and other PPP loans as appropriate, will be subject to review by SBA for compliance with program requirements set forth in the PPP Interim Final Rules and in the Borrower Application Form. If SBA determines in the course of its review that a borrower lacked an adequate basis for the required certification concerning the necessity of the loan request, SBA will seek repayment of the outstanding PPP loan balance and will inform the lender that the borrower is not eligible for loan forgiveness. If the borrower repays the loan after receiving notification from SBA, SBA will not pursue administrative enforcement or referrals to other agencies based on its determination with respect to the certification concerning necessity of the loan request. SBA's determination concerning the certification regarding the necessity of the loan request will not affect SBA's loan guarantee."
As of noon Tuesday, more than $100 billion in PPP funds remain for repairers who haven't yet used the program.
The SBA reported that PPP "Phase Two" as of Tuesday had seen 2,647,406 loans approved by 5,428 lenders for a total of nearly $191.4 billion. The average loan came out to $72,296.
As of May 8 (the most recent date for SBA's more detailed PPP stats), Phase Two saw nearly 8,000 loans of more than $2 million, representing just 0.31 percent of the loans approved but more than 19 percent of the $189 billion gross dispensed at that point.
PPP "Phase One" saw another more than $342 billion net dispensed in nearly 1.7 million loans made by 4,975 lenders, according to the SBA. The average "Phase One" loan came out to $206,000. Nearly 26,000 loans exceeding $2 million had been issued in Phase One; these represented 1.57 percent of the loans application approved, but nearly 28 percent of the loan dollars.
More information:
Paycheck Protection Program FAQs
SBA, May 13, 2020
SBA "Coronavirus Relief Options" page
SBA Paycheck Protection Program (PPP) webpage
PPP lenders in your state as of May 12, 2020
Featured image: Featured image: Small Business Administration Administrator Jovita Carranza is shown. (Provided by SBA)
Share This: