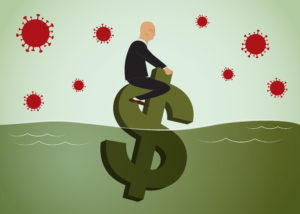 Trade groups and a U.S. representative this week all urged businesses to act quickly and secure Small Business Administration financial assistance to ease the economic blow of the COVID-19 coronavirus response.
EIDL: Get $10K just for applying
Under the CARES Act signed into law Friday, the Small Business Administration will give body shops and other businesses a $10,000 advance just for applying for an Economic Injury Disaster Loan. The government must provide that $10,000 in three days.
Even if the agency denies you the larger EIDL loan, you can keep the $10,000. If you get the bigger loan, the agency will forgive the $10,000.
The CARES Act gave the SBA $10 billion for economic injury disaster loans, which works out to 1 million businesses if everyone gets the $10,000.
U.S. Rep. Earl "Buddy" Carter, R-Ga., told the audience on a Tuesday Automotive Service Association media briefing to "go file" with the SBA for the EIDL as soon as the webinar concluded.
$10,000 was "just waiting on you," Carter said. He acknowledged that the money wasn't truly free — at the end of the day, it's funded by everyone's tax dollars — but if his business needed a loan today, he'd take it.
"Apply for the EIDL loan," Carter said.
'Paycheck Protection Program'
Another CARES Act SBA program will loan a shop 2.5 times average monthly payroll up to $10 million at 0.5 percent interest. "Paycheck Protection Program" loans mature in two years, and businesses can defer payment for six months.
The SBA will forgive your first eight weeks of certain expenses paid with those funds — including payroll, rent, and mortgage interest — if a collision repairer kept all staff on at the same pay. It will still forgive part of the "PPP" loan if partial layoffs or pay cuts occur.
The SBA and Treasury Department want those loans to start as early as Friday at participating banks, who'll have an incentive to make them. The SBA will pay banks a fee per loan and guarantee the debt 100 percent, removing all risk to the bank.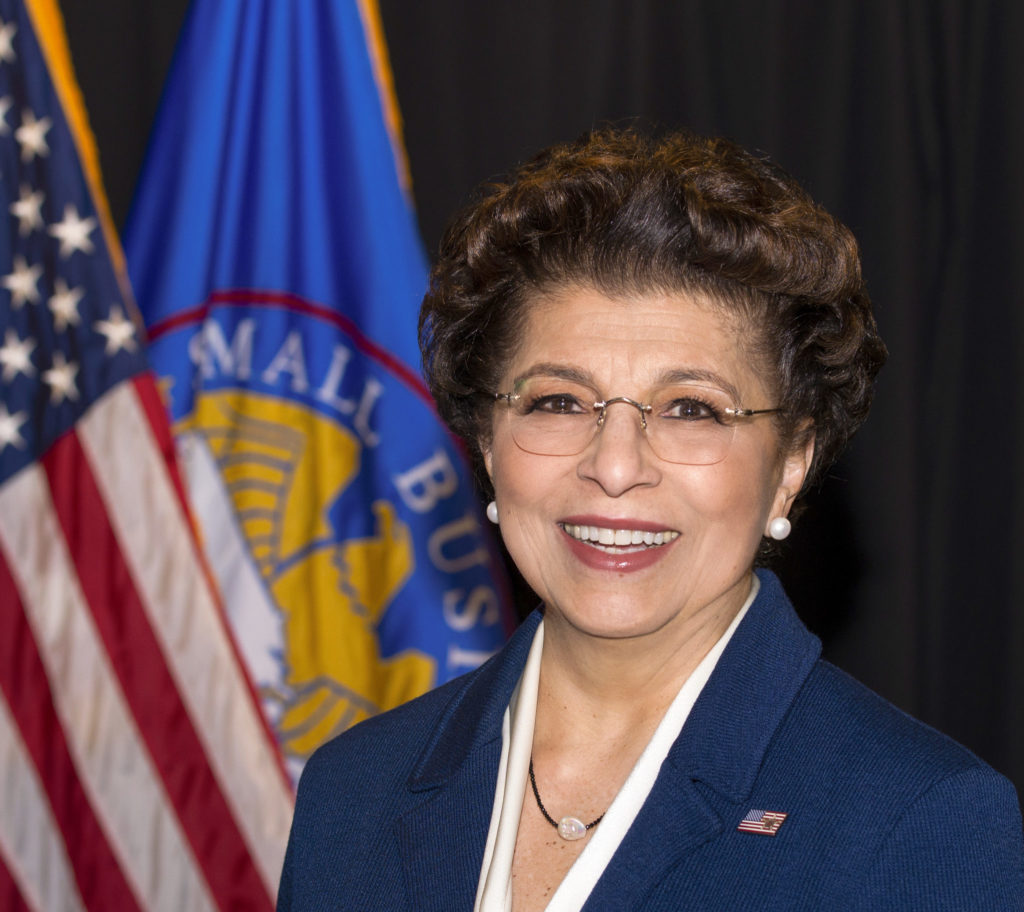 "This unprecedented public-private partnership is going to assist small businesses with accessing capital quickly. Our goal is to position lenders as the single point-of-contact for small businesses – the application, loan processing, and disbursement of funds will all be administered at the community level," SBA Administrator Jovita Carranza said in a statement Tuesday. "Speed is the operative word; applications for the emergency capital can begin as early as this week, with lenders using their own systems and processes to make these loans. We remain committed to supporting our nation's more than 30 million small businesses and their employees, so that they can continue to be the fuel for our nation's economic engine."
The SBA has provided a sample PPP form so you know what information you'll need to provide. The loans don't require any personal guarantee, collateral or borrower fees.
"This legislation provides small business job retention loans to provide eight weeks of payroll and certain overhead to keep workers employed," Treasury Secretary Steven Mnuchin said in a statement. "Treasury and the Small Business Administration expect to have this program up and running by April 3rd so that businesses can go to a participating SBA 7(a) lender, bank, or credit union, apply for a loan, and be approved on the same day.  The loans will be forgiven as long as the funds are used to keep employees on the payroll and for certain other expenses."
The SBA is open to banks outside of 7(a) lenders participating.
"You can apply through any existing SBA 7(a) lender or through any federally insured depository institution, federally insured credit union,  and Farm Credit System institution that is participating," the agency wrote on a PPP loan webpage. "Other regulated lenders will be available to make these loans once they are approved and enrolled in the program. You should consult with your local lender as to whether it is participating in the program."
The SBA PPP loans are retroactive to Feb. 15, so shops can hire those they laid off, according to the SBA.
"The Paycheck Protection Program is specifically designed to help small businesses keep their workforce employed," the SBA wrote in a Tuesday news release. (Emphasis SBA's.)
The PPP is funded by $349 billion, which works out to loans to only about 34,900 businesses if everyone hypothetically got $10 million.
S Corporation Association Advisory Board Chairman Tom Nichols told a S-Corp Association call Monday he couldn't imagine how the program could be satisfied with just $349 billion. (Hear a similar S-Corp Monday call and see presentation slides here.)
Nichols (Meissner Tierney Fisher & Nichols) predicted the amount would be raised after the Small Business Administration bumped up against that limit — but noted this was just a guess.
To Nichols, this meant that "you want to get in the queue … sooner rather than later."
ASA lobbyist Robert Redding Jr. said on the ASA webinar Tuesday that collision repairers should contact a lender to "start a dialogue." Lenders are moving forward, and "we need to encourage shops to do the same."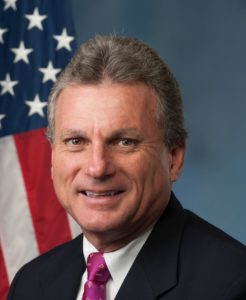 Contact the SBA for the EIDL loan and talk to a banker about the Paycheck Protection Program (PPP) loan, Carter said.
"This is not a bailout," Carter said of the CARES Act. The economic problems weren't anyone's fault this time, he said. He said he'd never voted for a $2.2 trillion bill before, but "it's needed."
"Let's through our pride out the window," ASA Executive Director Ray Fisher encouraged auto repairers. Use all resources "so we have no regrets later," he said.
You can take the payroll protection loan and the EIDL, according to Carter. You just can't use both of them for the same thing, Carter said.
However, companies who take the PPP loan won't be able to use certain other assistance under the bill, such as the option to delay payroll taxes or a separate employee retention tax credit, according to an S-Corp Association slide.
S-Corp Association President Brian Reardon said Monday that businesses and workers will need to determine which measure works best for them.
Businesses hurting
"Nonessential" small businesses have been forced to close entirely by state and local governments, and even the "essential" service of collision repair might be withering as stay-at-home orders and decreased commerce reduce miles driven and crashes.
Major U.S. and Canada auto body and glass conglomerate Boyd Group Services (Gerber's owner) estimated Friday demand had fallen 40-50 percent. No. 1 MSO Caliber Collision this week described a significant volume drop it expected to continue.
"It's horrible out there – the stories I'm hearing are just gut wrenching," Supplement Advisory Principal Brad Mewes wrote in an email Tuesday. "100% drop in sales, literally overnight. 3 week back logs gone in days. DRP referrals switched off in an instant. Everyone is hopped up on this stimulus bill but we're in really bad shape economically. I've talked to a bunch of buddies in commercial banking and no one knows what's going on at the moment. I was on a White House working group call on small business emergency funding last week and by their own admission they can't keep up. For those of you thinking that this is going to pass in a couple of weeks – hold on tight…it took China 3 months, and that was with the most draconian restriction of human movement ever."
More information:
"With $349 Billion in Emergency Small Business Capital Cleared, SBA and Treasury Begin Unprecedented Public-Private Mobilization Effort to Distribute Funds"
Small Business Administration, March 31, 2020
SBA "Coronavirus (COVID-19): Small Business Guidance & Loan Resources"
SBA Paycheck Protection Program (PPP) webpage
SBA Economic Injury Disaster Loan applications
"Paycheck Protection Program (PPP) Sample Application Form"
"ASA Media Briefing on the COVID-19"
Automotive Service Association, March 31, 2020
CDC COVID-19 coronavirus webpage
More information:
Navigating the economic impact of the COVID-19 coronavirus could be difficult for a repairer. Shops have been encouraged to pursue SBA relief. (Vectorios2016/iStock)
U.S. Rep. Buddy Carter, R-Ga. (Provided by Carter's office)
Small Business Administration Administrator Jovita Carranza is shown. (Provided by SBA)
Share This: