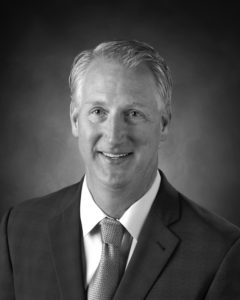 Hertz Global Holdings announced Monday that Executive Vice President Paul Stone will helm the company following the resignation of CEO Kathryn Marinello on Saturday.
Stone's promotion to president and CEO was effective Saturday, the company said. Marinello will remain in an consulting role for a year.
"After an ongoing succession planning process, the Board elected Paul to lead Hertz's next chapter," Hertz Chairman Henry Keizer said in a statement. "Paul brings a customer-centered approach to growing the business that is driven by process excellence and employee engagement. Having successfully run our largest business segment for the last two years, Paul helped strengthen our brands by elevating service standards across the North American car rental operations."
Stone served as North America chief retail operations officer since March 2018 after stints as Cabela's chief retail officer and Walmart Western small formats regional vice president. The latter was preceded by 27 years at sister Sam's Club, culminating with a role as the Western division senior vice president.
Prior becoming CEO, Stone oversaw a Hertz North American car rental footprint of about 4,500 locations and 27,000 employees and also ran Hertz's Transportation Network Companies and Hertz's Car Sales. The company on Monday credited him with having "simplified operations, re-energized and developed talent, and elevated service standards, resulting in Hertz winning the JD Power award for the first time in 16 years," in the Hertz North American car rental business.
"It is a tremendous honor to have the opportunity to lead Hertz," Stone said in a statement. "I thank Kathy and look forward to working with my colleagues to do what Hertz people do best – anticipate where transportation, mobility and technology are going and innovate to best serve our customers, stakeholders and communities."
Stone will have to continue navigating the difficult economic conditions created by the national COVID-19 coronavirus response.
"I am confident that under Paul's leadership, Hertz will prosper long into the future," Marinello said in a statement.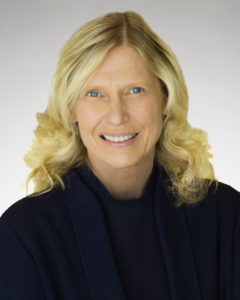 Hertz, Thrifty and Dollar parent company Hertz Global Holdings on May 11 posted first-quarter revenue of more than $1.92 billion (with nearly $1.4 billion from the U.S. rental car business) and a net loss of $356 million. It cut about 10,000 U.S. employees and pared down operations, cancelled vehicle orders and shed "excess fleet" for what Hertz estimated could mean $2.5 billion in annualized savings. The company had $1 billion in liquidity as of March 31.
"We started the year with positive momentum, extending the strong growth trajectory of the past three years, reflecting consistent increases in both price and volume, productivity improvements and best-in-class fleet management," Marinello, who relinquished her base salary in March amid a round of cuts, said in a statement May 11. "Yet in just two months, the outbreak of the coronavirus created a major business disruption as global travel demand dropped to almost zero and the U.S. used-car market effectively shut down. We immediately shifted our business priorities to focus on employee and customer safety, expense mitigation and preserving liquidity."
Hertz is also threatened by significant debt, including $2.5 billion in vehicle debt slated to mature in a year. "We have reviewed our maturing debt obligations and determined that we may not be able to repay or refinance these facilities prior to their respective maturities, due to the impact from COVID-19 on our business," Hertz wrote.
Hertz said it has "substantial doubt regarding the Company's ability to continue as a going concern within one year."
That said, Hertz has been able to negotiate with multiple lenders for relief through at least May 22, and it doubts it needs to buy any new vehicles this year.
Marinello had been a senior advisor at Ares Management and CEO of Stream Global Services and Ceridian prior to taking over as Hertz CEO on Jan. 2, 2017.
"The hardest part about stepping down is leaving the amazing employees that have earned my respect over the last three-and-a-half years. It was an honor to serve them," Marinello said in a statement.
Hertz in 2016 called her "a first-rate operating executive with strategic expertise and has significant experience interacting with customers similar to Hertz — direct consumers, corporations and insurance companies."
Before the COVID-19 coronavirus response hammered the company in the first quarter of 2020, Hertz and Marinello had posted 10 straight quarters of revenue growth and nine straight quarters of adjusted corporate EBIDTA growth.
"We also want to thank Kathy for her contributions as an exceptional business leader," Keizer said in a statement. "Since joining the company in January 2017, she oversaw a successful operational turnaround, transformed Hertz's culture, and built a best-in-class leadership team. The Board wishes her all the best."
More information:
"Hertz Global Holdings, Inc. Announces Leadership Transition"
Hertz, May 18, 2020
Hertz Global Holdings Reports First Quarter 2020 Financial Results
May 11, 2020
Hertz, May 18, 2020
Hertz, May 11, 2020
Images:
Hertz CEO Paul Stone. (Provided by Hertz)
Former Hertz CEO Kathryn Marinello. (Provided by Hertz)
Share This: